If you've used our pallet delivery before, you might have a wooden pallet or two lying around just waiting to be put to use. And there's no better place for your pallets than in your garden.
Whether you've recently moved homes or use pallets for your business parcel delivery, pallets can be an affordable addition to your outside furniture and space - all it takes is a little DIY!
Here's a few ideas on how you can use old pallets to make your own garden furniture:
1. Stacked Pallet Garden Table
One of the easier ways to use your spare pallets is to stack them on top of each other to create a useful pallet garden table. Remember to clean the pallets before securing one or two on top of each other using a drill and a few screws.
Then the rest is up to you! The flexibility of the pallet garden table allows you to design it in many different ways - whether that's some paint to switch up the colour or a tablecloth to disguise the pallets completely.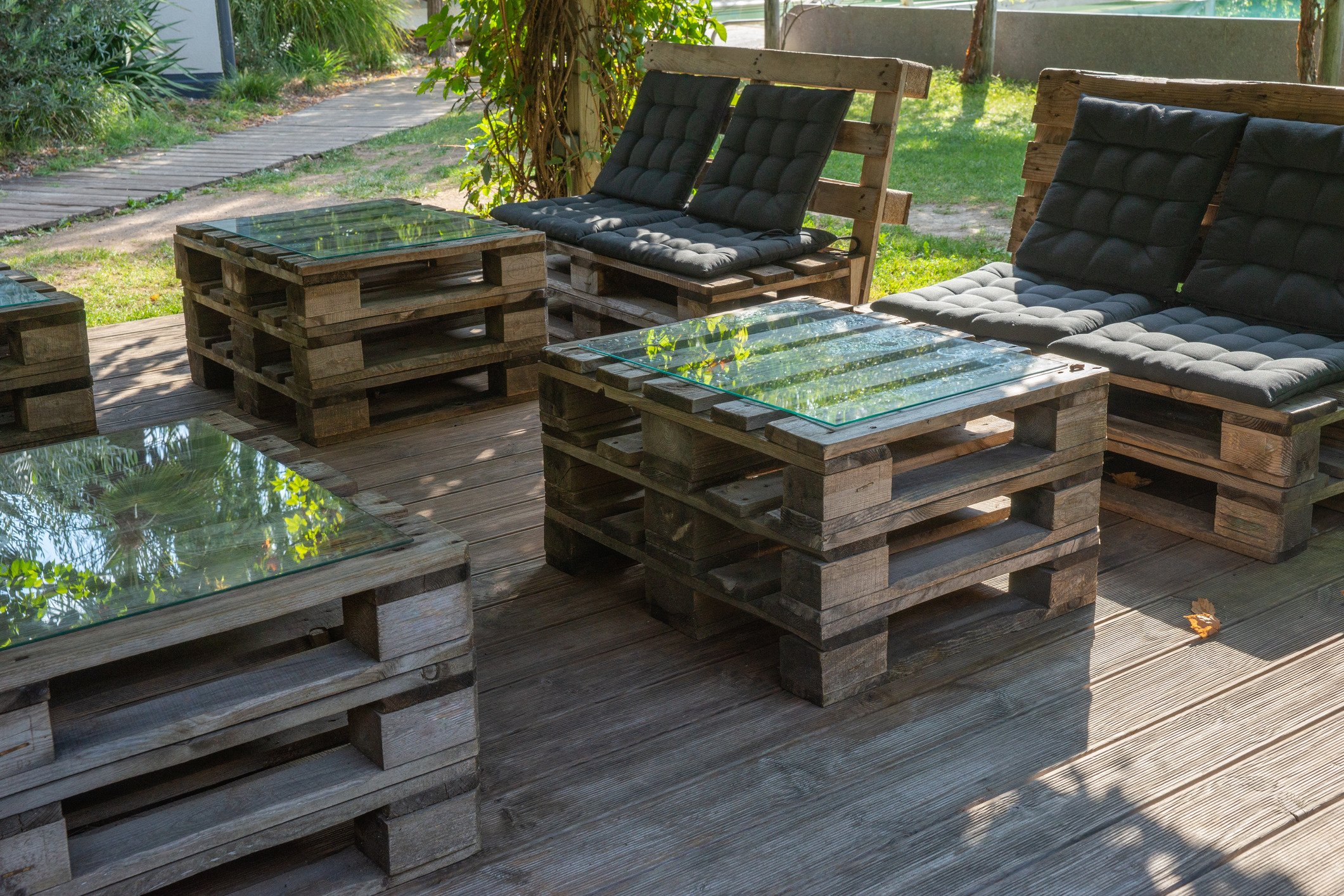 2. Pallet Seating Area
Similarly, you can take your pallets to the next level by stacking them to create a cosy garden seating area for you and your guests. Start by securely fastening two of three clean pallets on top of one another, then attach another pallet to any side to serve as a backrest. Make sure you use enough screws to ensure the structure is safe and sturdy.
Elevate your pallet seating area's comfort by adding cushions and throws - we know your guests will appreciate the warm and stylish atmosphere.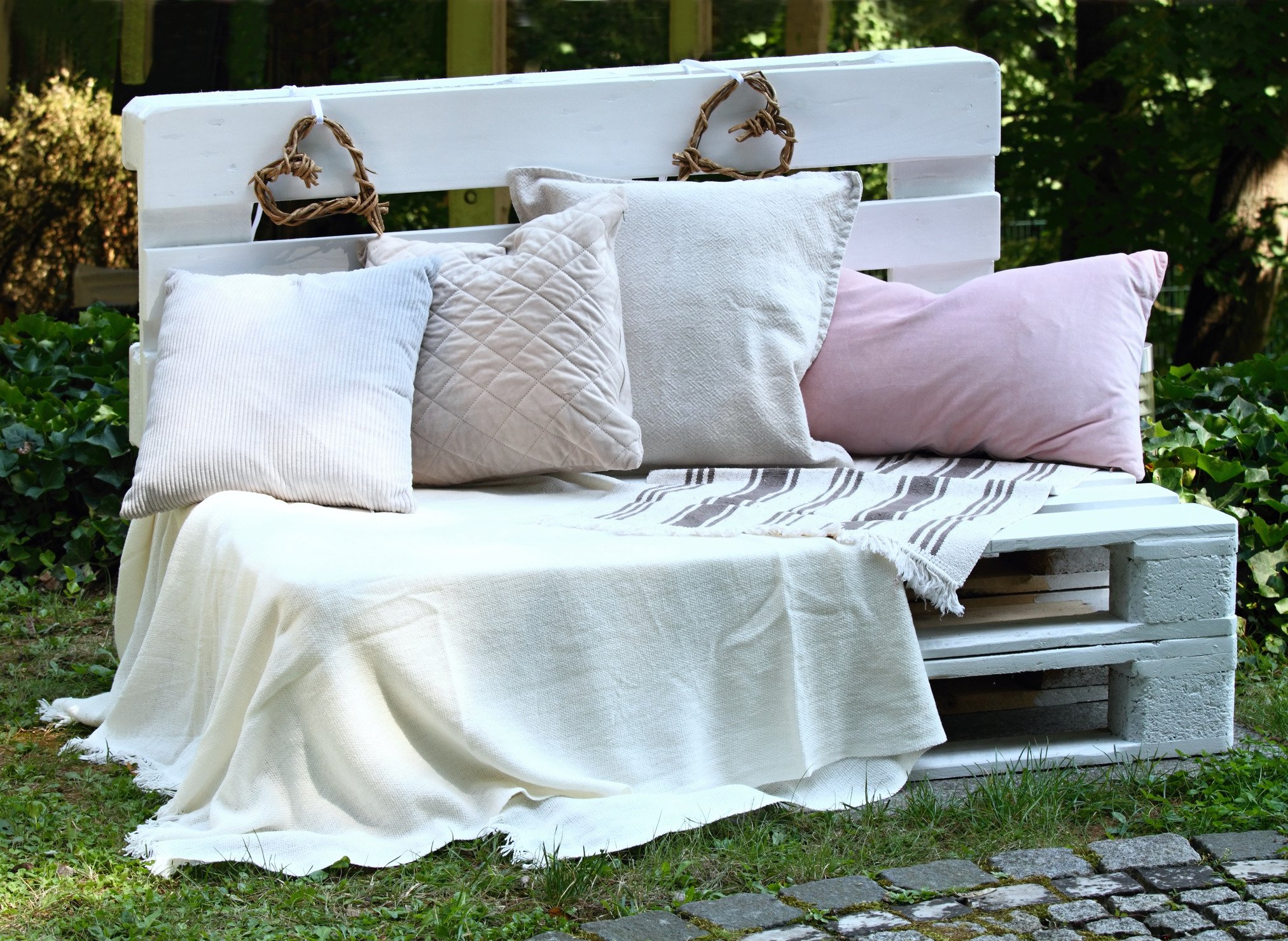 3. Pallet Garden Swing
Introduce a playful edge to your garden with a unique pallet garden swing. All you need is one or two sturdy pallets, a strong branch, some rope - and voila!
Customise your swing with some cushions or blankets, and enjoy the relaxing summer afternoons from the comfort of your own garden.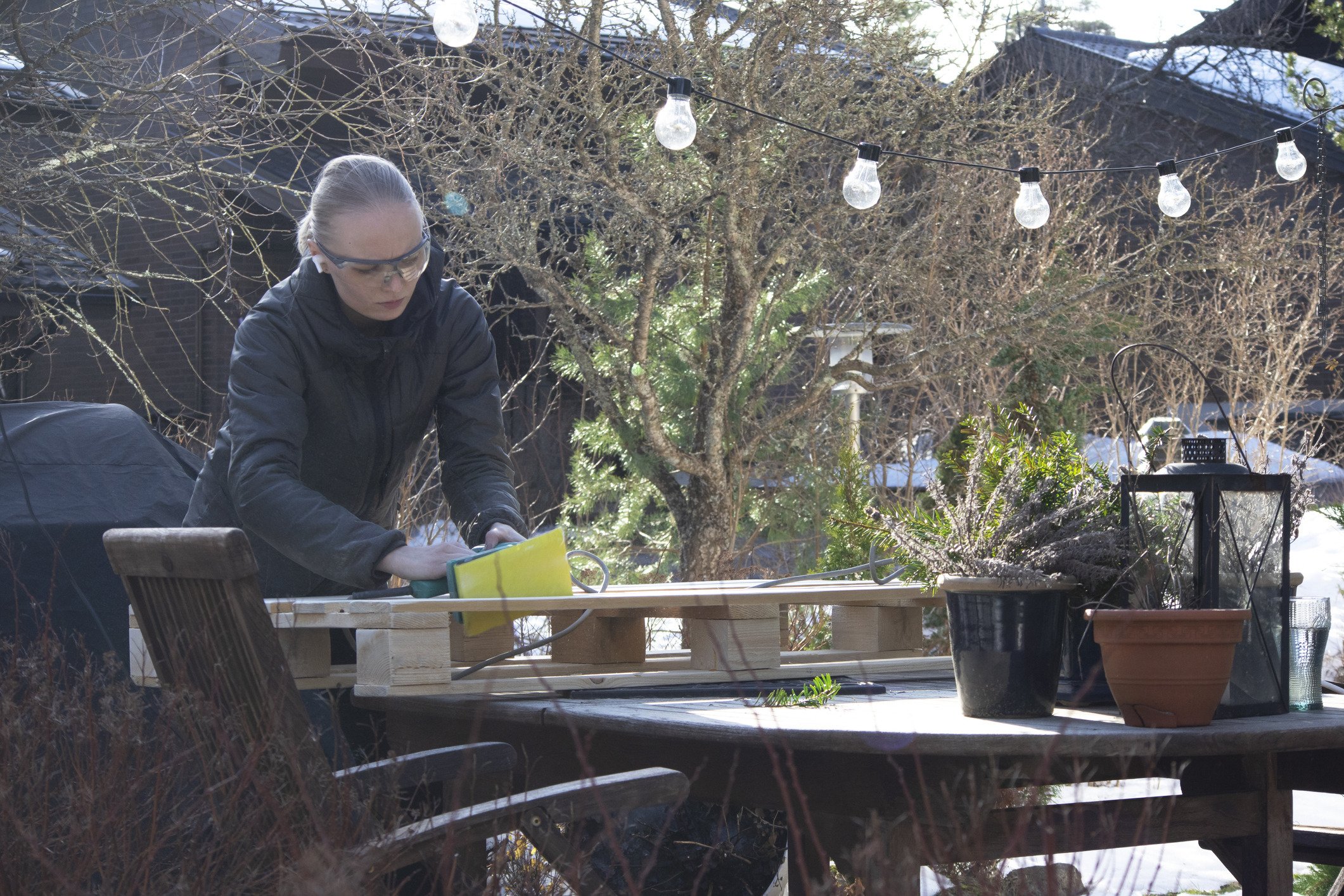 4. Pallet Garden Planter
If you're looking to grow some extra ingredients for your kitchen this summer, a pallet garden planter could be a perfect addition to your backyard.
By closing the sides of the pallet and filling it with soil, you can easily create a good base to plant all kinds of vegetables and herbs.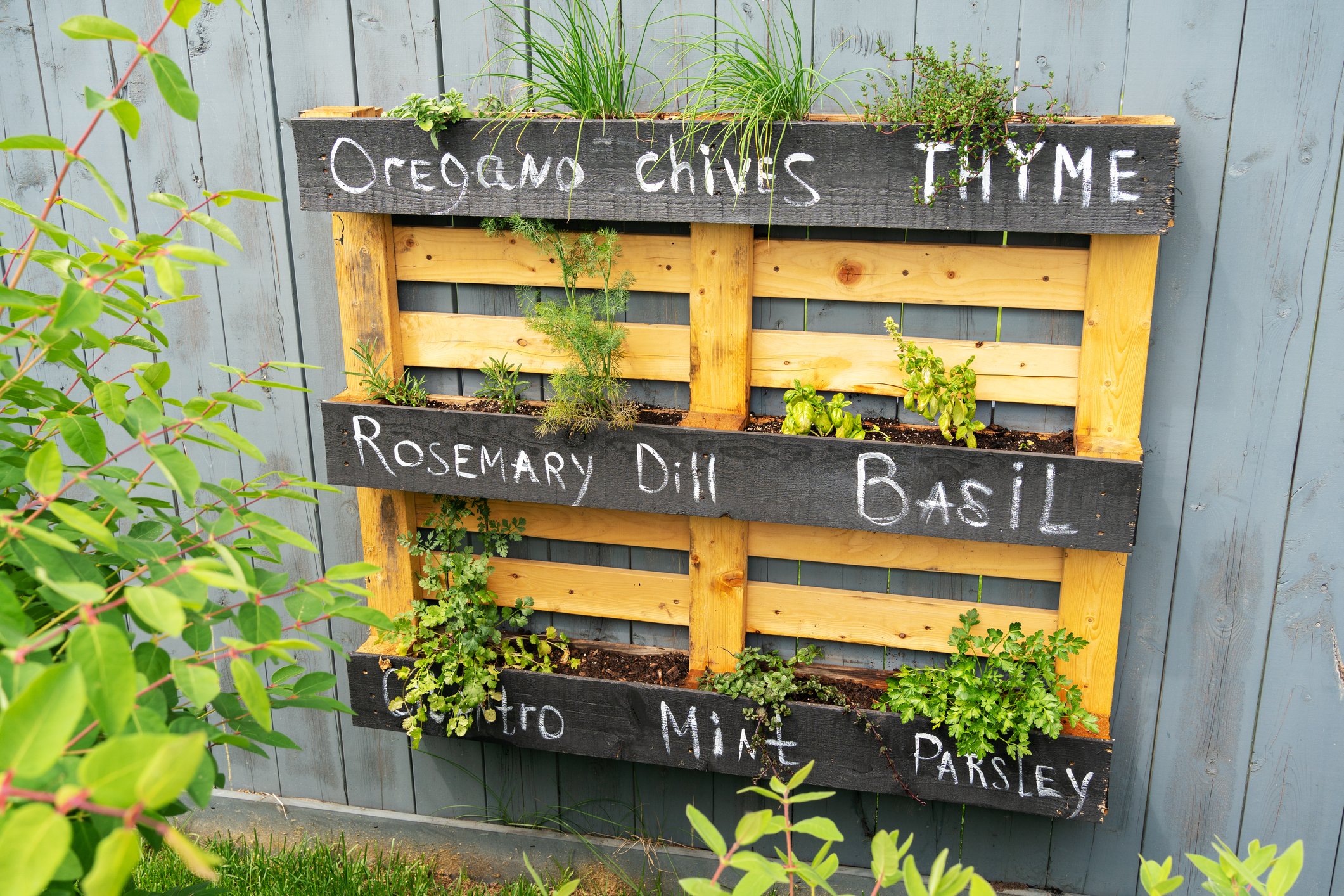 5. Pallet Garden Shelves
Want to add some extra storage to your backyard? Turn your spare pallets into useful storage. Pallet garden shelves can be freestanding, or attached to your fence or patio wall - the choice is up to you.
Simply secure as many planks as you desire in the middle of the pallet with some screws to create sturdy layers to store your garden tools and flower pots.
6. Pallet Walkways
Transform your garden into an accessible yet stylish haven by using the single wooden planks from your spare pallets as walkways. Begin by safely dismantling the pallet and then securing the planks into some soft soil.
The versatility of planks allows for endless possibilities so let your imagination run wild as you experiment with a plethora of unique designs!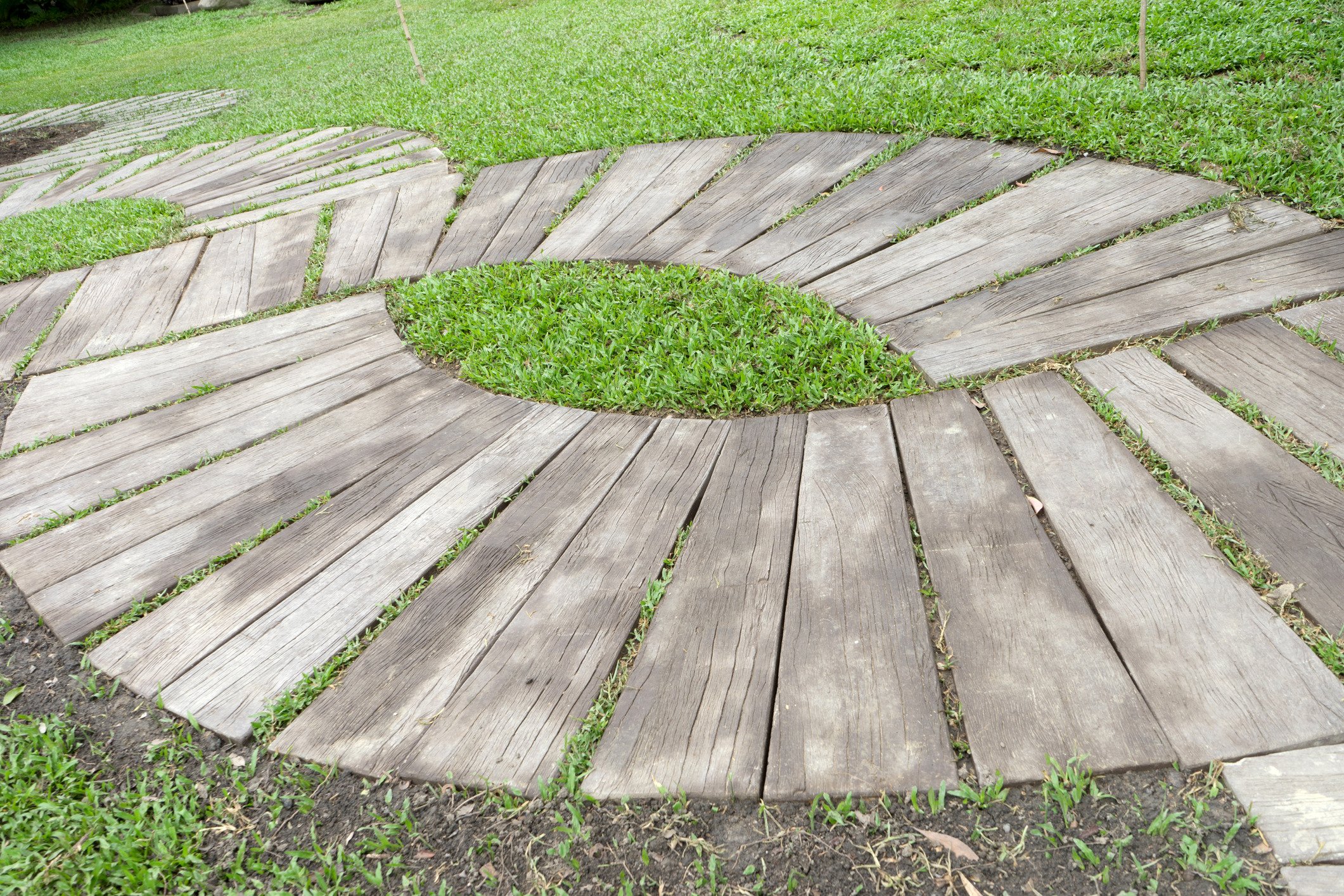 Now you know how to use pallet furniture in your outdoor space, your garden is about to level up for summer! And if you need pallet delivery, remember Parcel2Go has the cheapest delivery costs in the UK. Book a pallet delivery today.