Send a Parcel
Prices from just £2.15 exc VAT
Send a parcel from £2.15**
| Parcel Weight | Drop-off Price from* | Collection Price from* |
| --- | --- | --- |
| Up to 1kg | £2.15 | £2.74 |
| Up to 2kg | £2.64 | £2.74 |
| Up to 5kg | £4.29 | £5.24 |
| Up to 10kg | £4.70 | £5.24 |
| Up to 30kg | - | £9.69 |
* Prices above exclude VAT.
** £2.15 price based on sending with Evri Postable
What's the Cheapest Way to Send a Parcel?
As the UK's largest parcel courier comparison website, we have been able to negotiate the most affordable postage costs to save you time, effort and most importantly, money.
Booking a parcel delivery online might seem complicated, but with Parcel2Go as the UK's largest parcel broker, you're able to have a parcel collected and delivered in no time, and at low cost
With Parcel2Go, you have lots of options to send a parcel cheaply with some of the most reputable couriers in the industry. We work with leading courier services for sending parcels such as Evri, Royal Mail, UPS, Collect+ and many more. Cheap parcel delivery starts with Evri Postable for £2.15 exc VAT for a parcel weighing 1kg, so you'll struggle to find anything cheaper in the UK.
Here's some examples of parcel services we can offer you to send your parcel quickly:
If you are delivering a parcel weighing 2kg your cheapest option is Evri ParcelShop at Temporarily unavailable exc VAT.
However, if you are sending a parcel at 5kg then the cheapest option is InPost 48 at £4.89 exc VAT.
Lastly, if you are sending a parcel at 10kg then your cheapest option is InPost 48 at £5.95 exc VAT.
If you are bulk sending, Smart Send is the cheapest way to send a parcel, starting from as low as £2.15 exc VAT. If you are still unsure, we have a Lowest Price Guarantee for all of our parcels, meaning you won't be beaten on price, so you're guaranteed the cheapest.
Book a parcel delivery online now - find your nearest drop shop here.
Find your nearest drop shop here.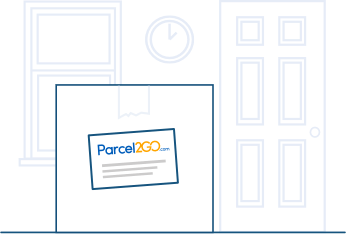 Simply enter the postcodes you're delivering from and to, along with the weight of your parcel into our Quick Quotes Tool. You'll then be shown a range of delivery options to send a parcel quickly from various couriers. You just need to select which one best meets your requirements, book and let us take care of the rest!
Where Can I Send a Parcel to?
Parcel2Go is a UK based company, however, that doesn't mean we only operate within the UK. You can also arrange international parcel delivery with us - it's easy to use our quick quote tool for sending parcels abroad.
We have relationships with the biggest, best and most far-reaching international couriers, meaning you can send a parcel in the UK or across the globe, and rest assured it'll get there in a timely fashion and without a hitch. We offer cheap shipping for international parcel delivery from the UK to over 200 countries in Europe, North and South America, Asia and Africa.
Get your free quote now and see how much you could save when sending a parcel with Parcel2Go!