Send a parcel to New Zealand from only £20.69
Collection and drop-off service available
Get parcel cover worth up to £50 included
Protect your parcel up to £5000 with extra cover
Send up to 70kg on selected services
Postage to New Zealand
In the past, shipping to New Zealand would have been a lot of hassle and would have taken months to arrive.
Luckily, times have changed. With over 200 services to choose from, Parcel2Go has got you covered when you send parcel to New Zealand. From one-day DPD Air Express to approximately 4 days with Landmark Drop Shop, we've got a service for all senders shipping to New Zealand from UK.
With our expert tracking tool, you can keep an eye on your postage to New Zealand from the moment you drop it off to the moment it arrives at its destination.
Send Parcel to New Zealand
We understand our customers are always looking for cheap shipping to New Zealand, so that's why we've already negotiated the best possible prices with couriers such as DPD and Landmark.
With a perfect balance of experience and reliability, our couriers are well-equipped to handle your postage to New Zealand from UK. We understand shipping to New Zealand may seem daunting but your parcel is in experienced hands with Parcel2Go.
Get a quote below and see how much you could save on your postage cost to New Zealand!

What's the Cheapest Parcel Delivery to New Zealand?
Cheap shipping to New Zealand starts from as little as £25.91 with Landmark Drop Shop. Find your nearest drop off point.

Sending Large Parcels to New Zealand
A parcel becomes a large parcel when it exceeds the maximum length of 2.5m, the girth of 5m and the maximum weight of 30kg.
Tracking will be available with all parcel delivery to New Zealand.
Get a Quote
Our top cheapest prices to New Zealand
Express (1-3 Day Delivery)

FedEx International Priority® DropOff
Drop off your parcel
anytime today
Economy (3+ Day Delivery)

Parcelforce - Global Priority Drop Shop
Drop off your parcel
anytime today
Super Economy (4+ Day Delivery)

Evri International Parcelshop
Drop off your parcel
anytime today
What else do you need to know...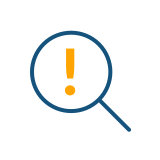 Do I need to deal with customs when sending to New Zealand from UK?
Don't let the 'ex-British Colony' status fool you — you'll still need to deal with international customs and import taxes when sending a parcel to New Zealand.
That doesn't mean that it has to be difficult, though. We make everything easy by sending you over all the necessary documents you need to make sure that your parcel gets through customs without any trouble.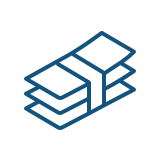 How much does it cost to send a parcel from the UK to New Zealand?
Despite being halfway across the world, postage to New Zealand from the UK starts at as little as £20.69 when you book through Parcel2Go. We communicate with all of our couriers to get cheap parcels for all of our customers, and with loads of options available on all our services, it's easier than ever to get postage to New Zealand.
How should I address my parcel for delivery to New Zealand?
It may come as something of a surprise to know that New Zealand's postal system is somewhat unique compared to the rest of the world, especially the UK. Basically, there are three types of address in New Zealand: urban, rural, and PO box. These address types are not to be combined. To ensure your parcel is addressed correctly, check with the New Zealand Post's addressing guide, or, alternatively, you can consult the Universal Postal Union's overview.
What items can I send?
The general rule with New Zealand is that you can send anything that would be acceptable to mail here in the UK. For a general overview of those restrictions, you can visit our prohibited items list.
However, one thing that's worth noting is that the Kiwis have a couple of odd rules regarding things like:
Certain variants of these items are strictly prohibited, while others are permitted in small quantities. Check with New Zealand's customs office for a full breakdown of your options.