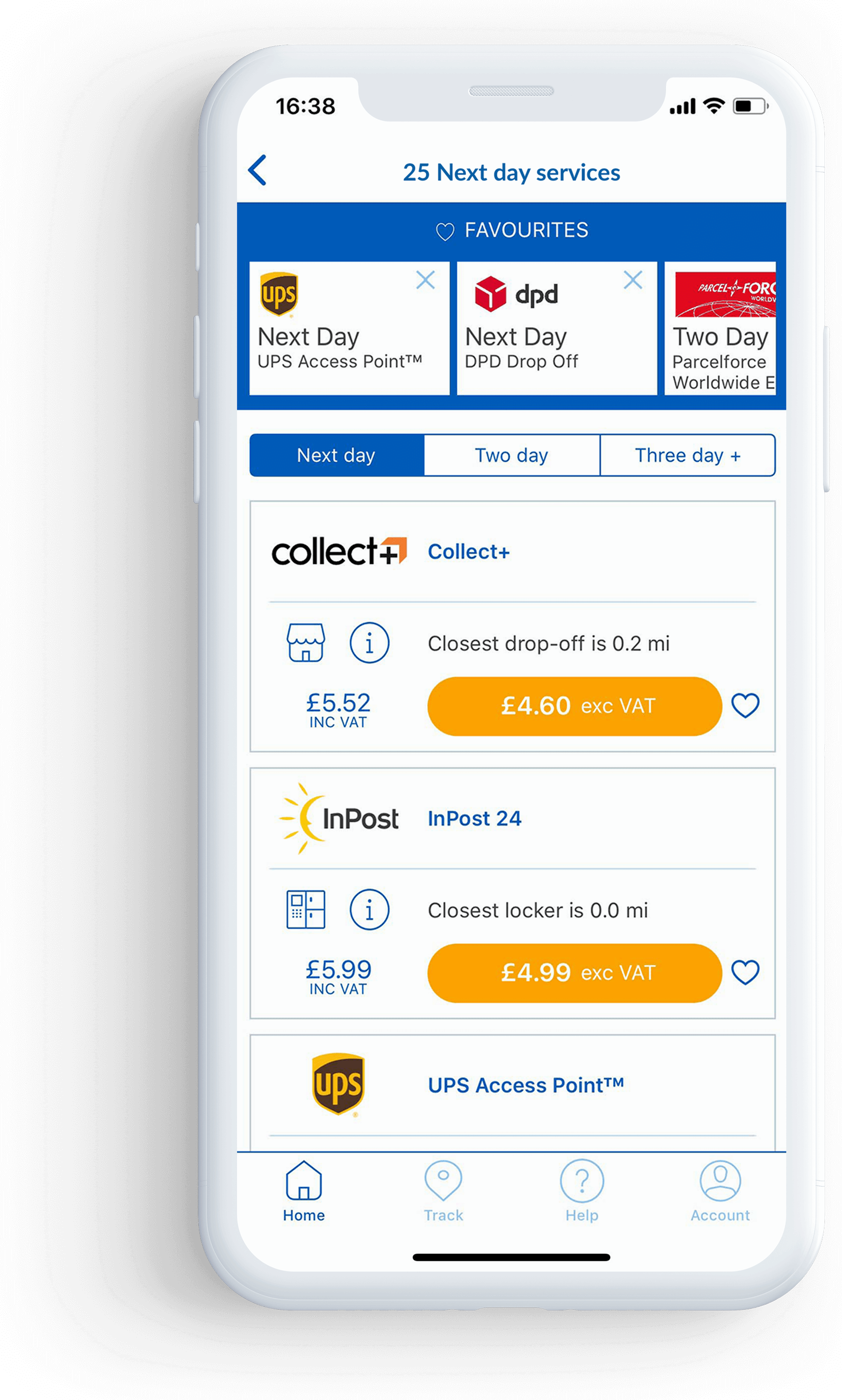 Creating new features
We wanted to build our app from the ground up by challenging assumptions and redesigning the parcel sending process for customers on the go. A variety of different ideas were explored throughout this project and technology has enabled us to get more things done in a more efficient way than ever.
Benefits of the app
Save time and money with our new mobile app. Find your perfect delivery for the best prices with just the swipe of your finger.
Easy and fast search functionality
Simple, safe and secure bookings
Save favourite services for extra convenience
Works with existing Parcel2Go accounts
Simple review and secure payment steps
Find drop shops and lockers based on your location
View all your account orders in one place
Save senders and recipient, information for faster bookings
New and improved address search functionality
Quote, send and track your parcels on the go
Easy and fast search functionality
Simple, safe and secure bookings
Save favourite services for extra convenience
Works with existing Parcel2Go accounts
Simple review and secure payment steps
Find drop shops and lockers based on your location
View all your account orders in one place
Save senders and recipient, information for faster bookings
New and improved address search functionality
Quote, send and track your parcels on the go