Introducing Letters and Small Parcels by Whistl
When you need to send bulk mail, stamps quickly become a problem. Not only are they time-consuming, but mass-mailing your letters and parcels at the standard postage rate becomes incredibly costly.
When stamps become so impractical, you need a better way to send mail in bulk.
Letters and Small Parcels by Whistl is our solution. It brings a fresh approach to sending letters and small parcels in volume.
Rather than individually stamping each and every letter, Letters and Small Parcels by Whistl lets you bundle your letters and small parcels into one simple delivery with one label.
There's no need to sort and organise your letters and parcels. Just hand your box over to the clerk at your nearest drop-off location or to your courier upon collection, and rest assured in the knowledge that your post is on its way.
Send Letters and Small Parcels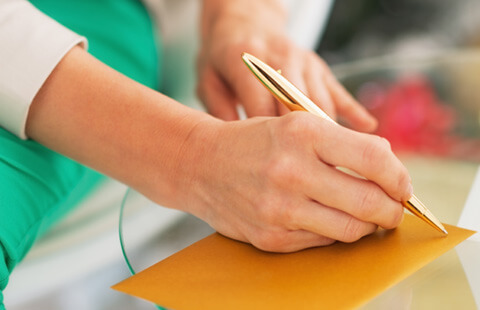 What Types of Item Can I Send?
Letter Type

Royal Mail

Parcel2Go

You SAVE

Letters

no larger than 240mm x 165mm x 5mm
weighing up to 100g

56p
38p

18p (Save 32%)

Large Letters

no larger than 353mm x 250mm x 25mm
weighing up to 750g

76p
62p

14p (Save 19%)

Small Parcels

no larger than 370mm x 260mm x 155mm
weighing up to 2kg

£2.90
£1.89
91p (Save 35%)
How it Works

Book your letters and small parcels online at Parcel2Go.com.

Take your sealed boxes to your nearest UPS Access Point™.

Alternatively you can arrange to have it collected by TNT.

Your parcel will be delivered to Whistl, who will sort your items ready for delivery.

Your items will be delivered by your postman.