Send a parcel to India from only £10.99
Collection and drop-off service available
Get parcel cover worth up to £50 included
Protect your parcel up to £5000 with extra cover
Send up to 70kg on selected services
Shipping to India from UK
For UK sellers, the prospect of shipping to India may seem like a daunting idea, but it doesn't need to be.
Parcel2Go works with the most trusted couriers in the industry to ensure your postage to India arrives safely and on time.
We understand that our customers want a service they can trust. DPD provides a perfect balance of experience and speed when you send parcel to India from UK. Working closely with DPD means we are able to offer the cheapest way to send parcel to India from UK for all of our customers.
Send Parcel to India
At Parcel2Go, we understand that our customers also want cheap parcel delivery to India, without the hassle! That's why we make the booking process as easy as 1,2,3.
Sending to Mumbai or Kolkata doesn't need to be difficult, especially when we offer a range of drop-off and collection options to make the process easier.
Postage to India may vary depending on the size, weight, the courier and the service you choose. Send a parcel to India from UK with Parcel2Go to see how much you could save.
Simply enter your details into our quick quote box below and find the cheap postage to India that suits your needs.
What's the Cheapest Way to Send Parcel to India from UK?
Send with DPD from £12.88 exc VAT for cheap parcel delivery to India, DPD provides a fully tracked service from the moment you drop it off or have it collected.
Get a Quote
Send a Cheap Parcel to India
Our top cheapest prices to India
Express (1-3 Day Delivery)

DPD Drop Off Express
Drop off your parcel
anytime today
Economy (3+ Day Delivery)

DPD Drop Off International
Drop off your parcel
anytime today
Super Economy (4+ Day Delivery)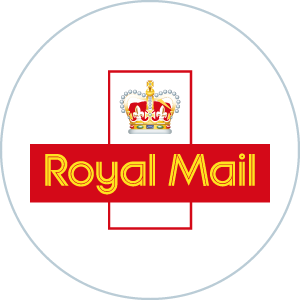 Royal Mail International Tracked
Drop off your parcel
anytime today
What else do you need to know...
Do I need to deal with customs when sending from the UK to India?
Posting to India from the UK counts as an international delivery, which means that it's the sender's responsibility to deal with customs duties when delivering goods there. Not to worry, though: when you book with us, we'll send you all the documents you need to ensure your parcel gets through Indian customs unscathed. Simple.
How much does it cost to send a parcel from the UK to India?
Postage to India costs as little as £10.99 with Parcel2Go. Our fantastic prices are a testament to our great relationships with world-leading couriers, allowing us to negotiate the best deals for our customers time and time again. You don't need to give up quality of service for cheap parcels to India — with Parcel2Go, you get the best of both worlds.
How should I address my parcel for delivery to India?
The Indian addressing format has a few differences to the one we use in the UK. These include things like the receivers profession written on the third line, the name of the receiving post office, and even the sender's own address added in the bottom left-hand corner of the parcel.
Luckily, the Universal Postal Union has created this handy addressing guide for anyone seeking to send a parcel to India.
What items can I send?
The prohibited items list in India is largely similar to that of most countries, with a few exceptions. Less obvious banned goods include:
Mobile phones and tablets;
For more information on commonly disallowed goods in the UK and overseas, visit our prohibited items page.
Always Cheaper than the Royal Mail
| Weight | Royal Mail | Parcel2Go |
| --- | --- | --- |
| 1kg | £17.60 | £10.99 |
| 2kg | £20.15 | £15.88 |
* for parcels under the value of £25