Pallet delivery might sound daunting, but if you've got big, heavy, or multiple parcels to send to one destination, the humble pallet is your friend.
Parcel2Go's pallet delivery is fast, affordable, and you can track your delivery for free every step of the way. Book a pallet delivery today.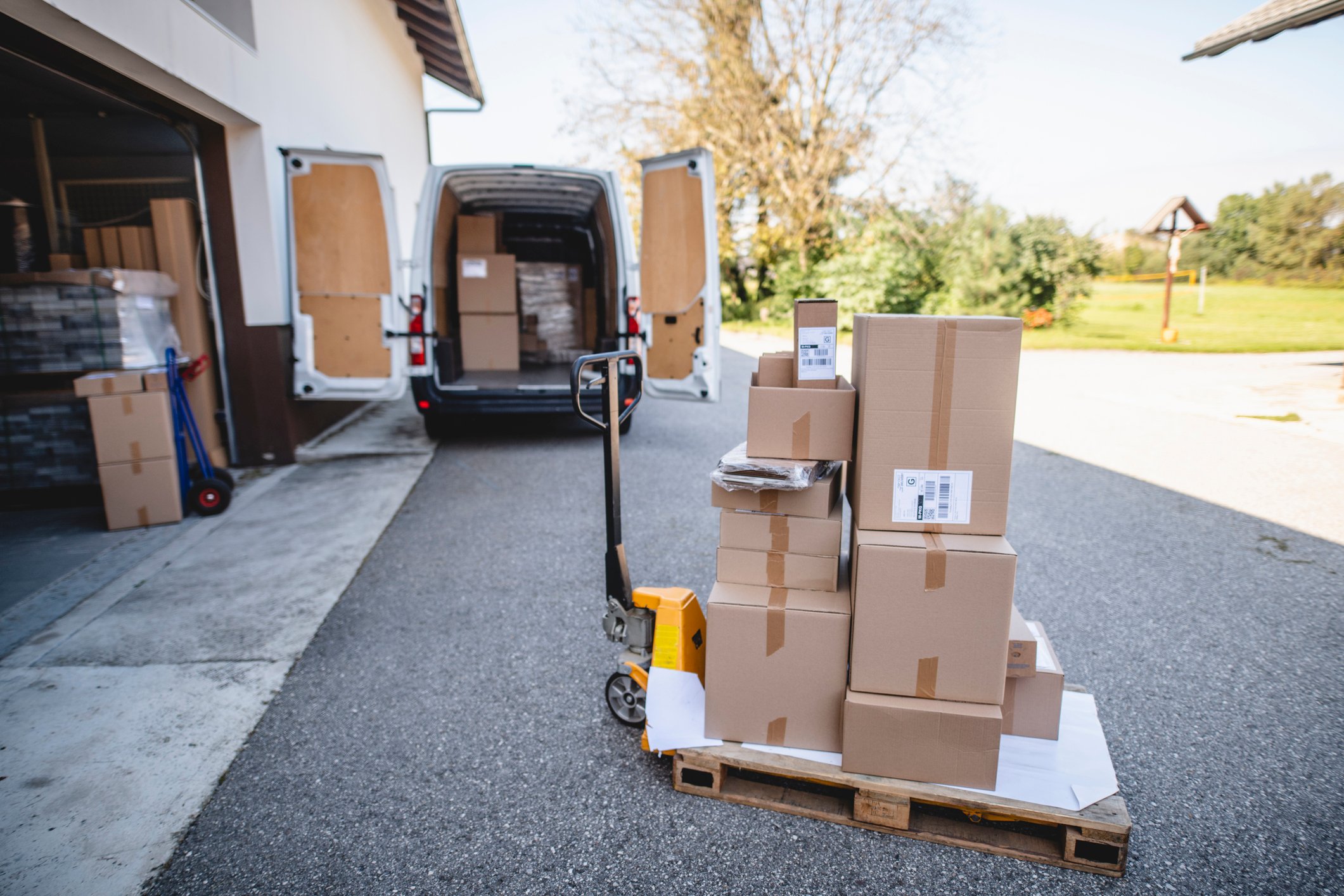 Pallet Delivery Costs
Pallet delivery costs will vary depending on the weight and size of your item. At Parcel2Go, we offer pallet sizes starting from mini quarters (120x100x60) at 150kg, all the way up to full pallets (120x100x220) at 1000kg.
Prices for pallet delivery start at just £50.75 exc VAT.
Get a free quote to see how much your pallet delivery costs.
What is Pallet Delivery?
At its simplest – when a pallet is loaded with goods, secured, and then delivered by a pallet carrier, that is pallet delivery.
Usually, your pallet will be collected by your chosen carrier and taken to the nearest depot. It will then make its way through the shipping network until it reaches its final destination.
This is a much more complex process than for standard parcel delivery, but at Parcel2Go we make the process of shipping a pallet simple.
How Does Pallet Delivery Work?
We have two couriers who can offer pallet delivery:
With both couriers, you can choose from the following services and more:
Next day delivery
48-hour collection services
Full pallet tracking
Variety of pallet sizes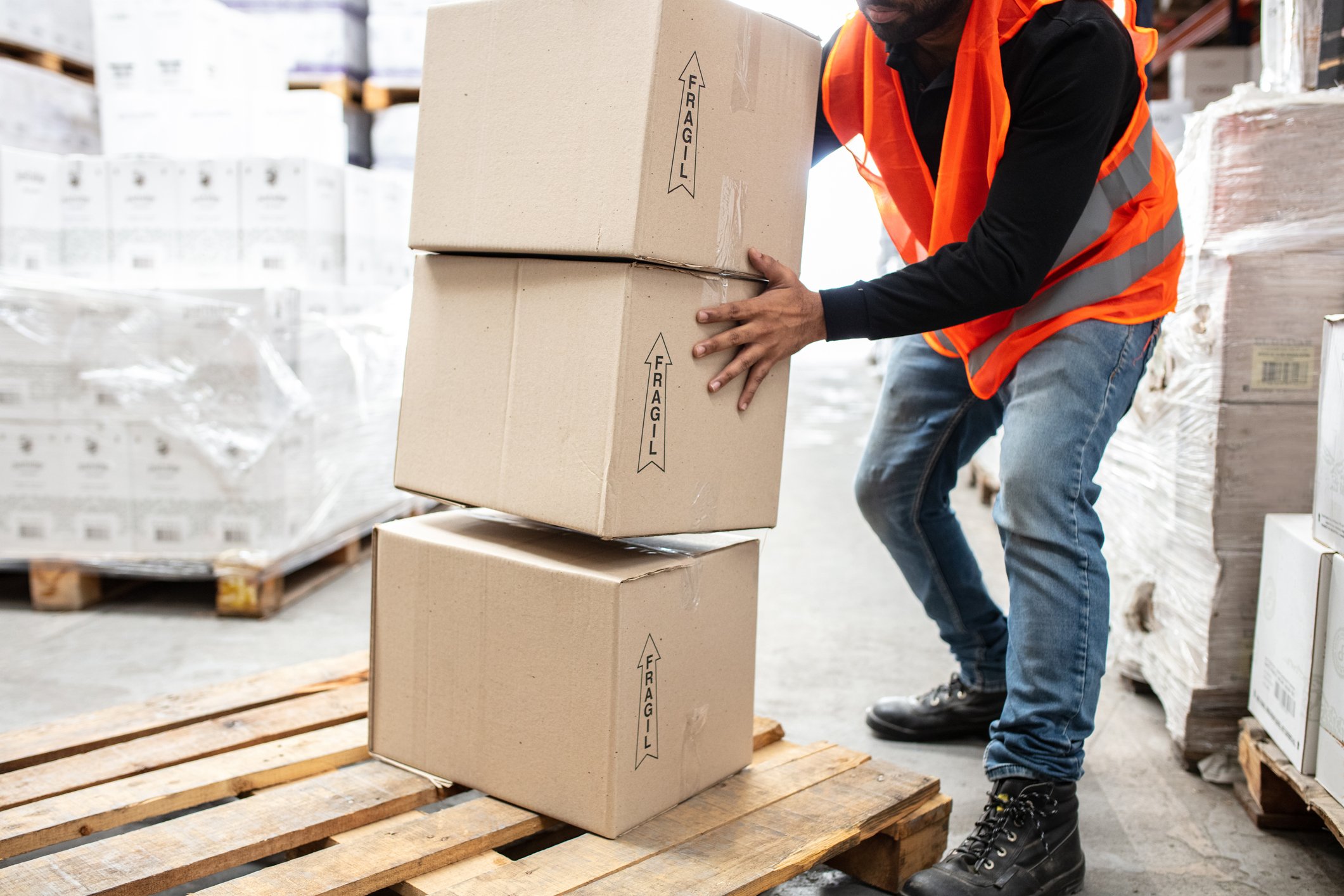 Preparing Your Goods for Pallet Delivery
You shouldn't underestimate the importance of a properly prepared pallet. Neatly presented, secure pallets will make everyone's lives easier - and they'll help prevent injury and damage as your goods travel through the pallet network too.
These are our top tips to prepare your pallet:
Measure it - you'll need to know the exact weight and dimensions of your pallet to book your shipping. It's also vital for the courier to have this information so they can arrange the space in their vehicles.
Wrap it - don't skimp on the shrink-wrap when securing your goods to the pallet.
Secure it - ratchet straps are the best for securing your goods, but good old-fashioned rope will work too. Your goods may be moved up to eight times during their journey, so you want them to be very secure.
Stack it - if you're sending multiple boxes on a pallet, stack them in columns and use boxes of uniform size. And remember never to use a damaged pallet.
What Can I Send with Pallet Delivery?
As long as your items can be stacked on a pallet, and it falls within the size and weight limits, it can be sent on a pallet delivery service. Check our prohibited items list and filter by the courier you choose to ship with to make sure your items are protected.
Building materials, appliances, or machinery
Sending multiple boxes to the same place - this is an option if you want to send multiple boxes of stationery to an office, or several boxes of stock to a gift shop
Businesses using third party fulfilment options, such as Fulfilment by Amazon or other Cloud Fulfilment
If that last point sounds like you, you might find our blog on how to fulfil your orders helpful.
When it comes to bulk delivery, the options can sometimes be confusing. If you're not sure whether you need pallet delivery or not, check out this blog to choose between pallet delivery or sending multiple parcels.
Book a Pallet Delivery with Parcel2Go
As well as some of the UK's cheapest prices, our pallet delivery service gives you access to:
Over 500 depots in the UK and Europe
Parcel Protection up to £1300
Fully trackable service from start to finish
Try our pallet delivery comparison tool now.