If you felt like the moment your partner proposed to you was the best day of your life, just wait until your wedding day!
The lead up to the big day is usually a mixture of excitement, nerves and stress. But with a good wedding plan, you can leave the stress behind and get stuck into the preparation process - so let's go through it step by step.
Your Wedding Planning Checklist
Knowing where to start can be difficult and the process of how to plan a wedding will look different for everyone. But we've done our research and here's a guideline for how you can plan your wedding and rest assured that one of the most important days of your life will be exactly as you want it to be.
1. Set Your Budget
For many couples, this is the most important part and it's a really good starting point.
Before you even think about the kind of wedding you want (although we're sure you thought about it even before the proposal!), think how much you are able and willing to spend on your big day. There's no point planning your whole theme only to be heartbroken when you realise you can't afford it.
Your budget will likely come up with every choice you make along the way, so set a limit you can stick to.
It helps if you write down all your costs as you go along - why not use a wedding planner journal with a built in budgeting section, like this 'I Do' journal from notonthehighstreet.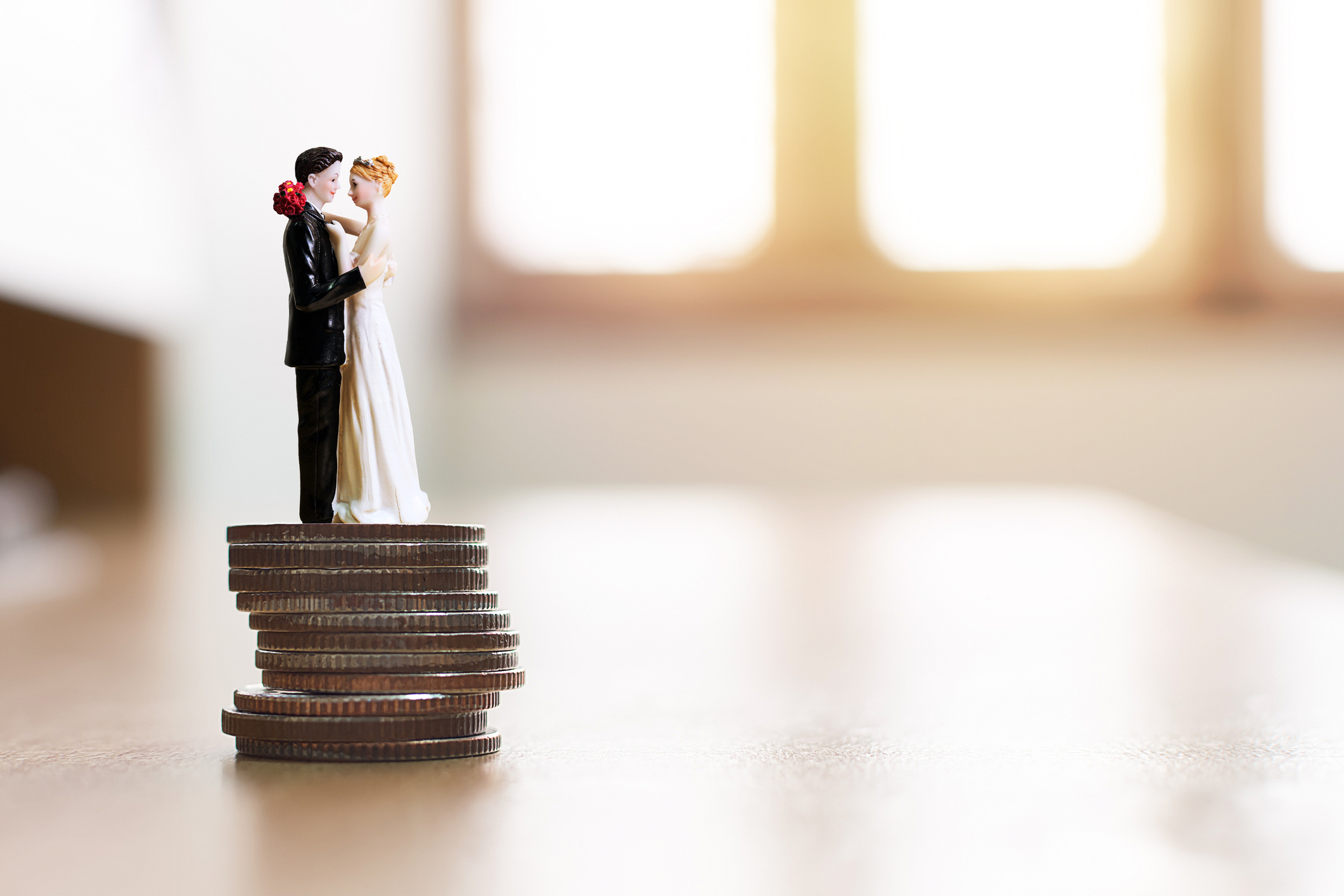 2. Find Your Vibe
There are so many different wedding themes you could choose, but as weddings grow less and less traditional, having so many options can be overwhelming!
But the good thing is there are so many places you can find inspiration for your wedding, including wedding magazines, pinterest or even just scrolling through the wedding sections of popular retailers you like. We love notonthehighstreet for all things wedding - they have everything from proposal ideas, honeymoon accessories, all the wedmin (wedding admin) stationary you could ever need, as well as a whole section on wedding inspiration - all designed by carefully chosen independent retailers.
Every time you see a product, theme, image - any wedding related inspo - that you like, save it so you can look back on it later. All of this will help you build up a theme.
And while it's great to stay flexible, you'll probably keep seeing things along the way that you like, so stick by your choices, even if that's just a few main colours you want to use. This means you won't get too caught up in trying to find bigger and better things.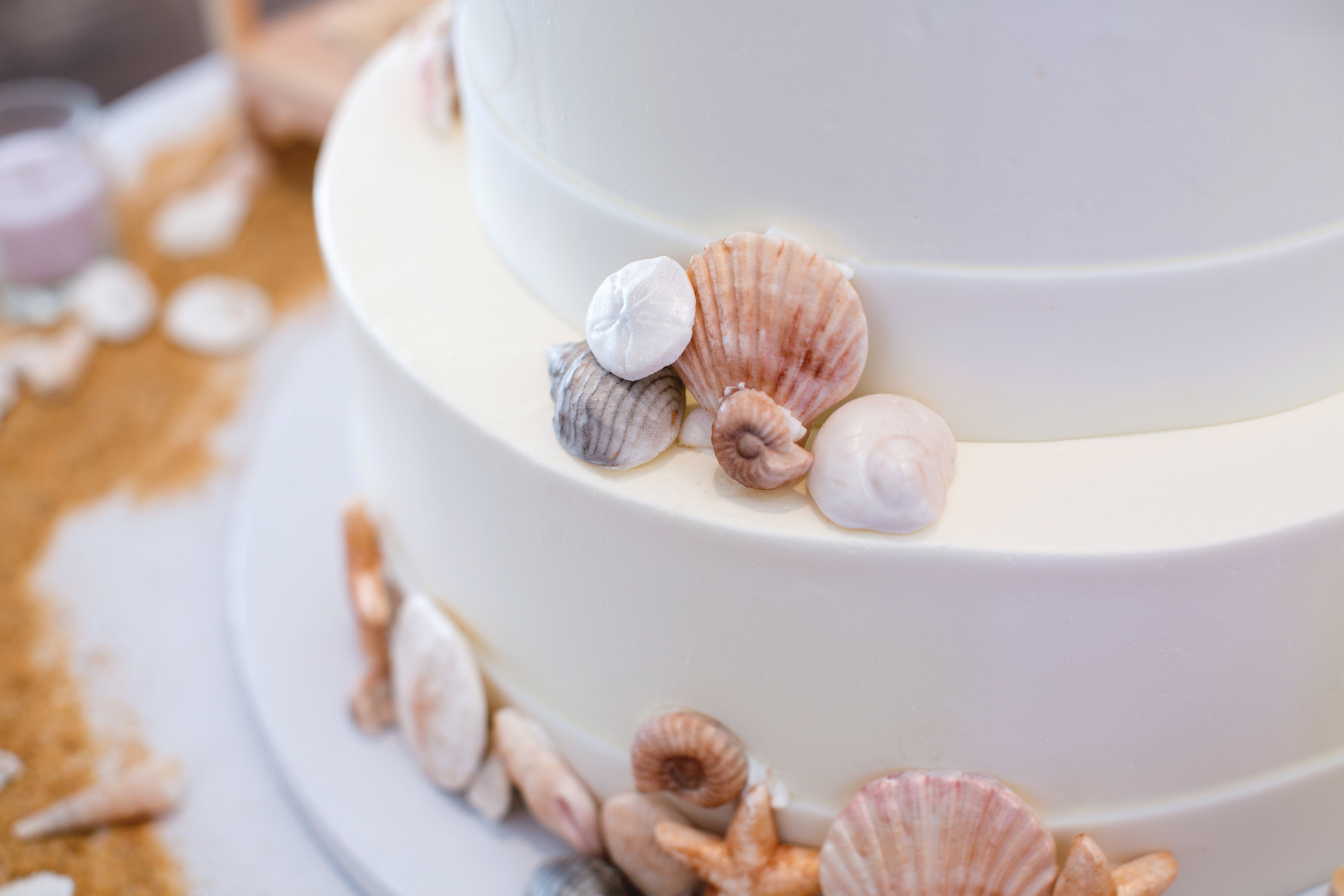 3. Use a Hard Copy Wedding Checklist
You could make your own checklist, but there's always a chance you might miss something off. There are loads of lists you can find - we love this Wedding Planning Scratch Poster - but it's always important to tailor it to you.
A checklist is a great way of figuring out what order you want to do everything in and this will change depending on your priorities. For example, some wedding dresses determine the entire theme of your wedding or maybe one of you really wants a summer wedding, in which case you should start with finding a venue as they tend to book up quicker in sunnier months.
Write everything down and then figure out an order that works for you - it's okay to deviate from this but it's always good to have a guideline because, trust us, you've got lots to do!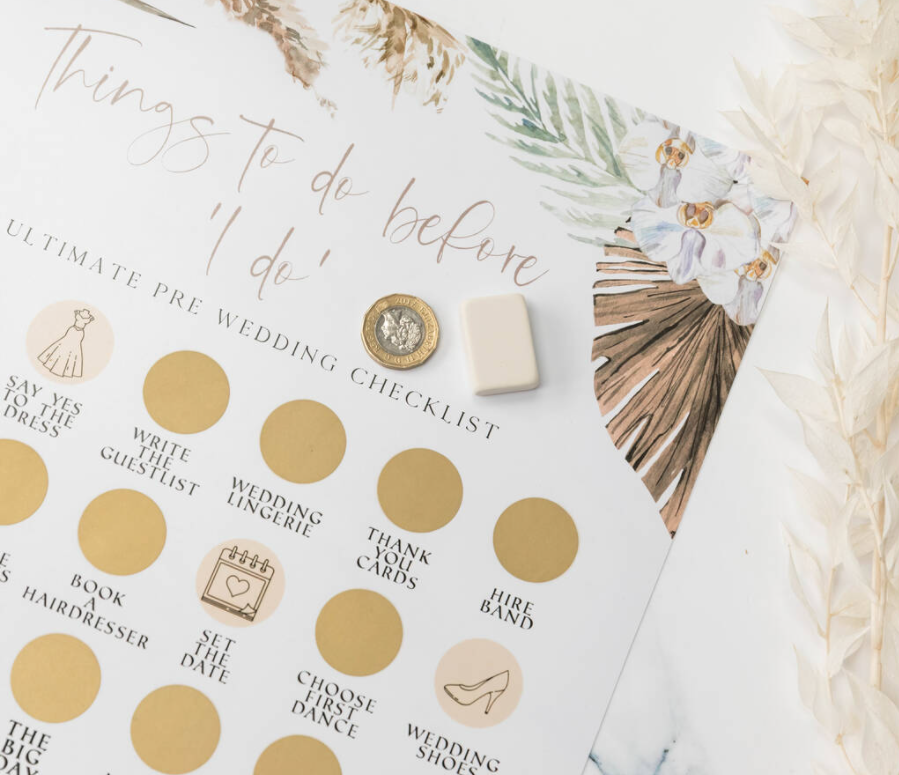 4. Choose a Venue
The wedding industry is huge, and sometimes wedding lingo can be confusing. But we think the most important wedding-y words to know are:
On-site
Off-site
An on-site wedding is at a venue such as a hotel, where all the food and accommodation can be provided by the venue. Generally, on-site weddings are cheaper than off-site weddings, such as a beach wedding, because you don't have to work with as many external companies to provide things like food and tables.
Some things to consider when booking your venue include:
How close is it to your home and the homes of your friends and family? And if it's far, are you willing to pay for travel?
What's included with the venue, e.g. furniture, a bar, a kitchen, outdoor space for pictures
The size of the venue in comparison to your guestlist
If your ceremony and reception are going to be held at the same venue
If it feels right for both you and your partner
Once you pick your dream venue, the rest can all start falling into place. Your venue will normally determine the date of your wedding too, so that will be another thing off your list.
Some venues offer accomodation and table settings as part of their package, so it's a good idea to book in for the wedding night and decide now if you want to decorate the venue yourself. Click here for all the wedding decoration inspiration you could ever need.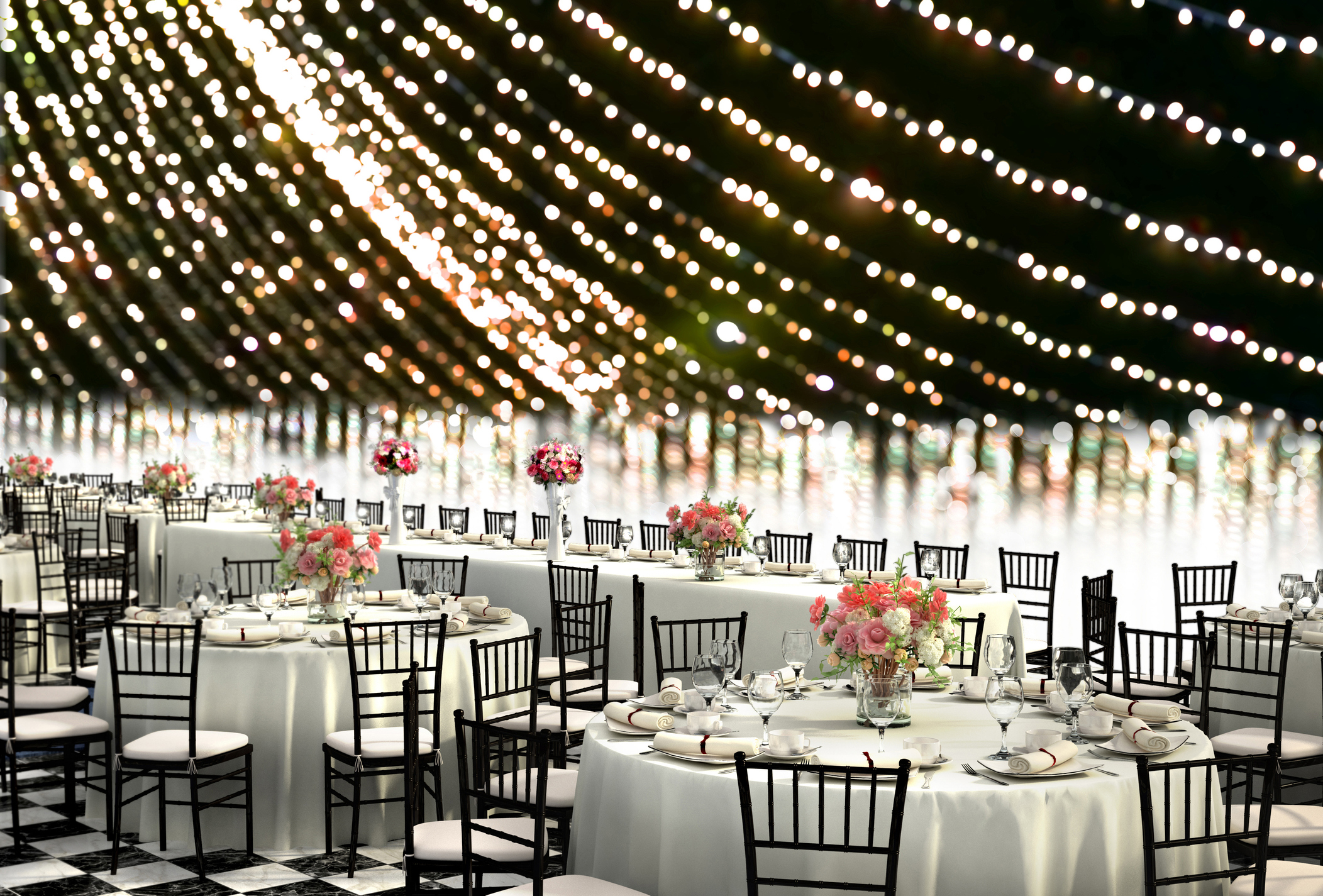 5. Choose Your Guests and Wedding Party
First, draw up a list of everyone you could think to invite - you can edit later based on who can't come and who doesn't quite make the cut. It's hard to cut people out but it's better to have every possible guest in front of you first of all so you can ensure you don't forget anyone.
It's important to consult your budget at this point because food costs for each guest will add up!
Once you have your list, choose who you want at your ceremony and who you'd just like to come to your reception - this list might be the same, just slightly different, or you might choose to have a very small ceremony but a big old party later on.
Your wedding guest list is likely to change slightly if people can't make it, but establishing it early gives you leeway for any changes.
Finally, choose your wedding party - the fun part! This can be really difficult if you're a social butterfly but if in doubt, default to siblings or throw the wedding rulebook out the window and just have more than one maid of honour/best man - who's stopping you?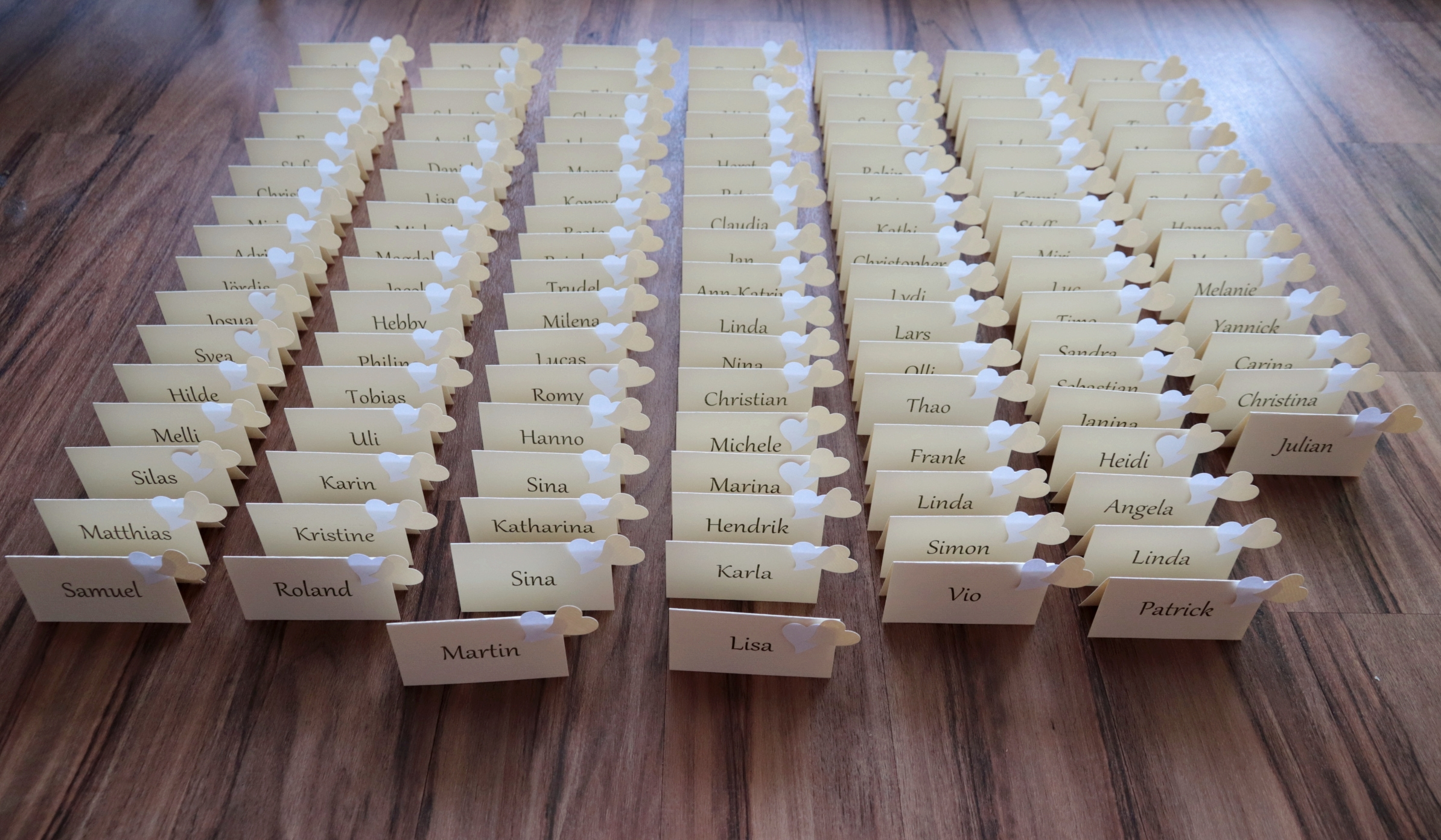 6. Save the Dates!
You should send out your save-the-dates, if you're doing them, about 6-8 months ahead of your wedding and wedding invites are usually sent out 4-6 months before the big day.
Save the dates are a great way to let people know in advance and they're a really nice gesture. How cute is this personalised magnet save the date - they won't forget the wedding date when they see it every time they go to make a cuppa!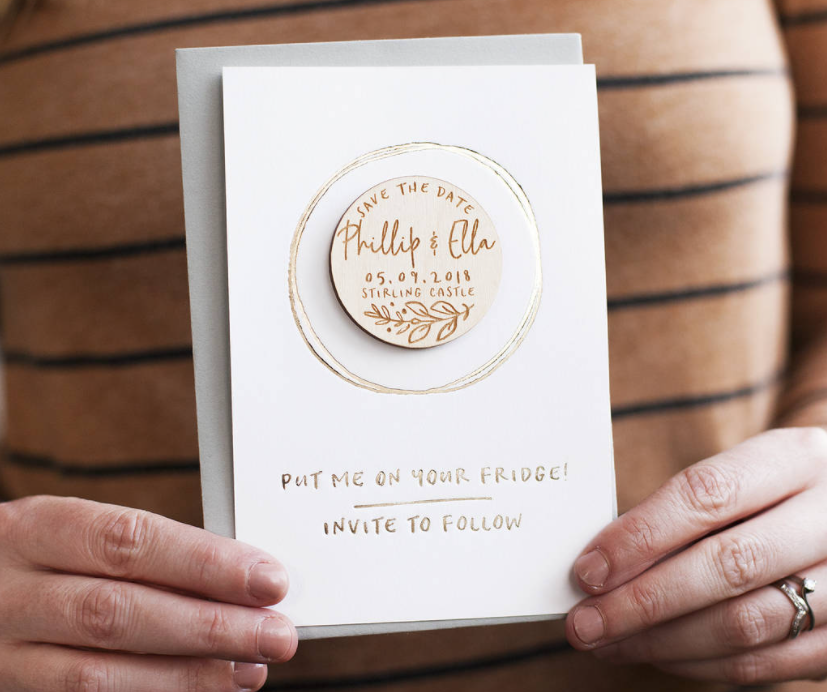 7. Decide on Your Registry
Before you send out your invites, you'll need to build a registry if you're choosing to have one. The sooner you start it, the easier it is to add to it in the lead up to the big day.
A lot of guests prefer you to have a gift list because it means they can buy you exactly what you want without having to guess. Even if you insist you don't want gifts, people tend to buy them anyway or gift money, so don't feel cheeky by creating a registry.
You could use a website to create an online registry, but this will usually restrict you to only linking to gifts off that specific website. So for more freedom of choice you could create your own spreadsheet (although this may take a little more time) and link to things you actually want.
It's important to include gifts that range in price and you should start with items you really need. If you feel like you don't particularly need anything, find wedding gift inspiration here or you can just ask for money - just remember to include any details on your wedding invitation.
8. Get Suited (or Dressed) and Booted
It's time to say yes to the dress!
Most seamstresses and tailors will want to see you at least twice for alterations for wedding dresses and if you're having all of your groomsmens' suits altered at the same time, you'll need to find a date that lines up for everyone involved.
And the same goes for wedding dress shopping - for some brides it's understandably very important that your nearest and dearest are there to help you choose The One, and that could mean looking in more than one place. You'll need all your bridesmaids lined up to model bridesmaid dresses for you too.
So when it comes to suits and dresses (especially the wedding dress), the sooner, the better.
Don't forget to buy your wedding rings as part of your wedding day attire and if you're not a dress kind of person, just look at these dreamy lace bridal culottes.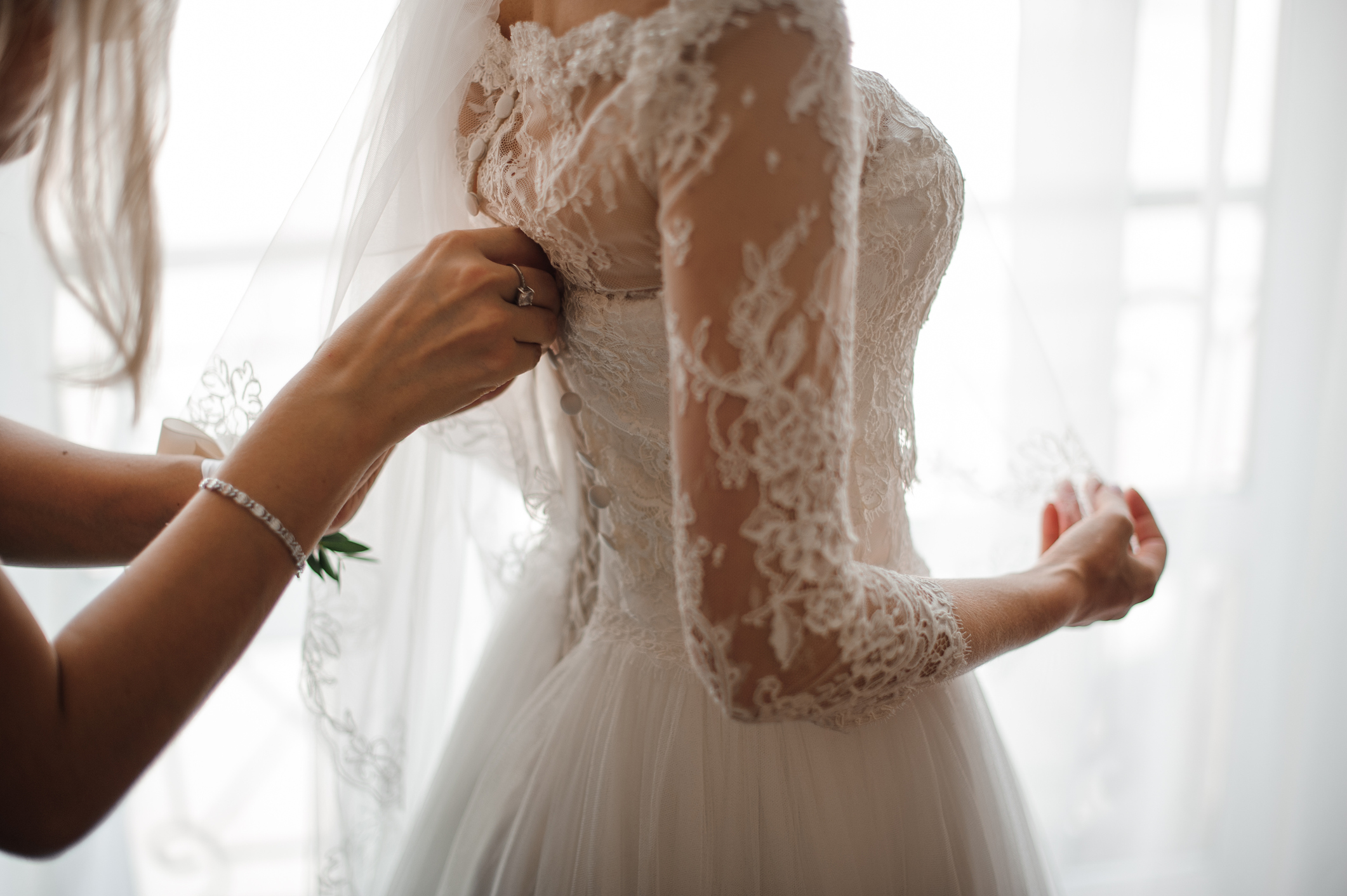 9. Make Things Legal
It's easy to get caught up in the fun stuff, but don't forget to get your marriage licence so you're not spending all this time and money on just a big party.
Whether you're entering a marriage or civil partnership, you need to make sure your registrar is available on the same day as your venue. Some venues book the registrar for you, which means one less job on your list.
Here's more on the legal aspects of getting married. Now, back to the fun bits.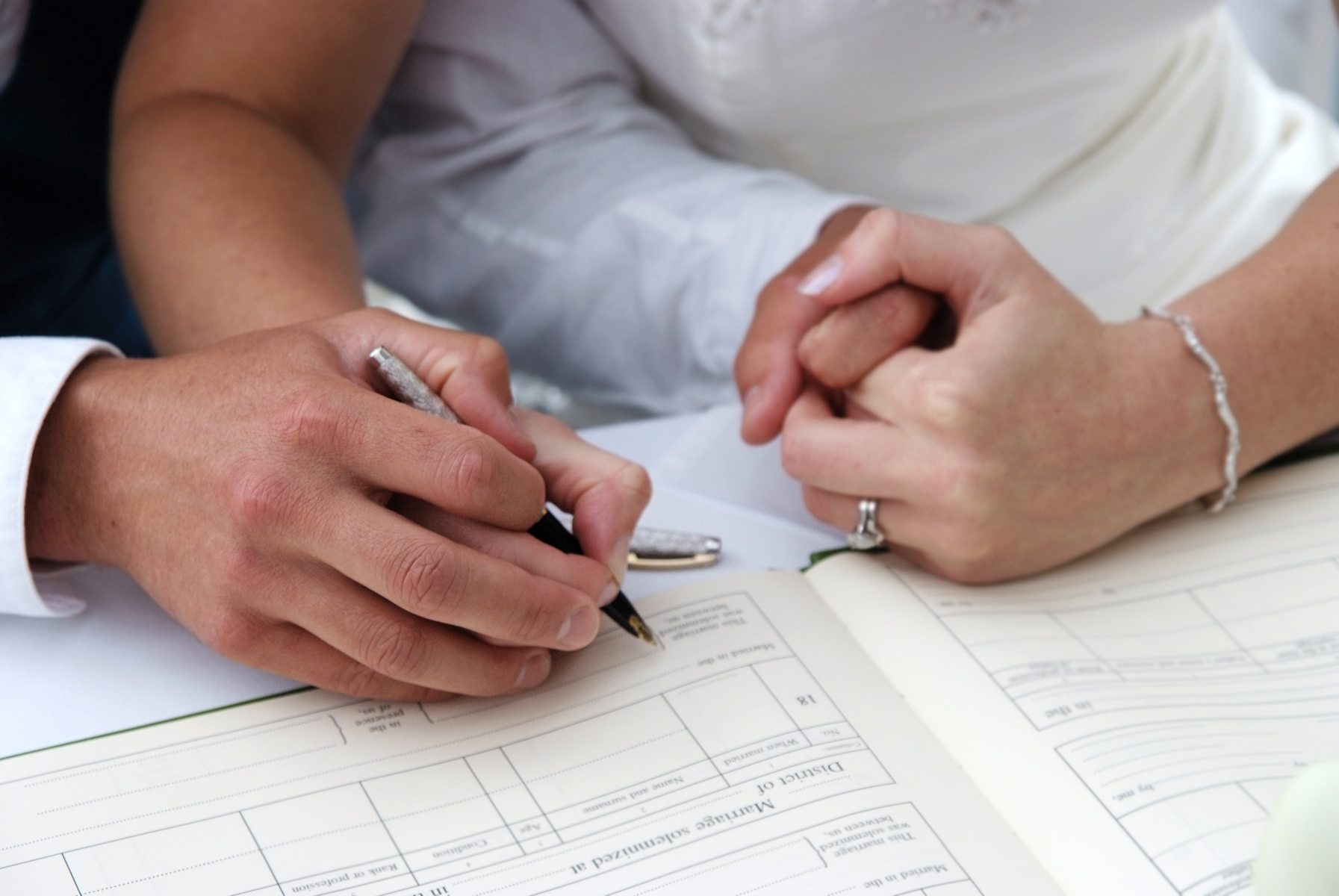 10. Choose and Book Wedding Suppliers
We're talking:
Photographer
Videographer
DJ or band (or both!), and any other entertainment you might want
Florist
Catering service if it's not included with your venue
Cake maker
Celebrant
Alongside any other details you'd like on the big day. For example, you could rent old arcade games for the day, or hire a fairground ride or have someone run a sweet stall - there really are a whole load of possibilities. The main thing is that whatever your theme, you book early to lock vendors and rentals in for the date you need them.
Some vendors may be more in demand than others, but you can never book too soon and it's a great way to have peace of mind and tick the little jobs off the list.
Make sure you read all contracts carefully and try your very best to stick to your budgets because one expensive vendor could tug at those purse strings enough to throw the whole budget off.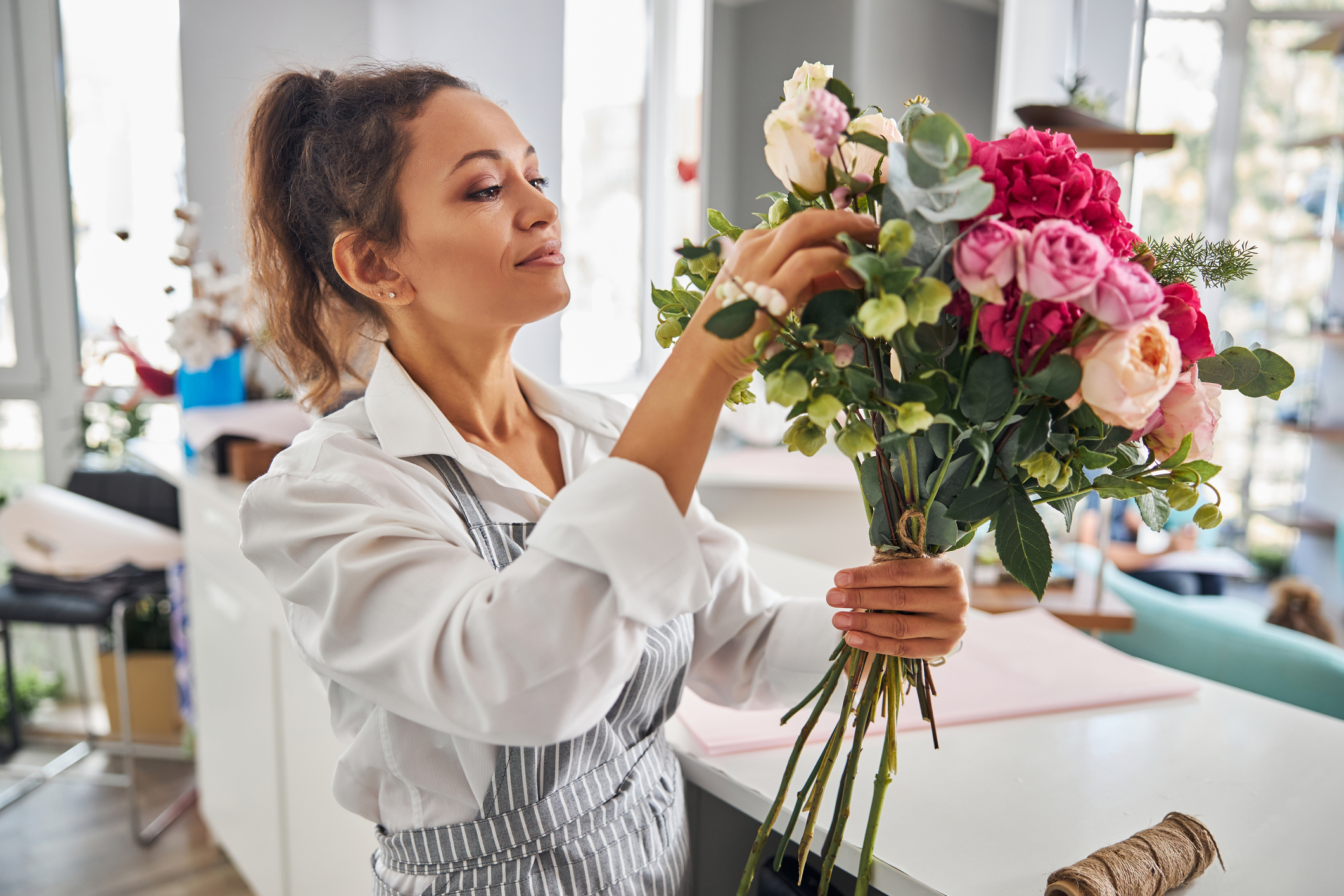 11. Set a Wedding Day Schedule
We're sure you've got an idea of what times each part of the wedding will happen, but having a set schedule means you can let all of your wedding suppliers know exactly where they need to be and when.
Write everything down, including when the ceremony will begin and end, when vendors will need to arrive, when you'll eat, even down to the first dance and cutting the cake. Send it round to everyone involved in the making of your wedding day.
Once you're certain, you can even buy an Order of the Day sign for all your guests to follow along too - the simple elegance of this sign will match any wedding theme.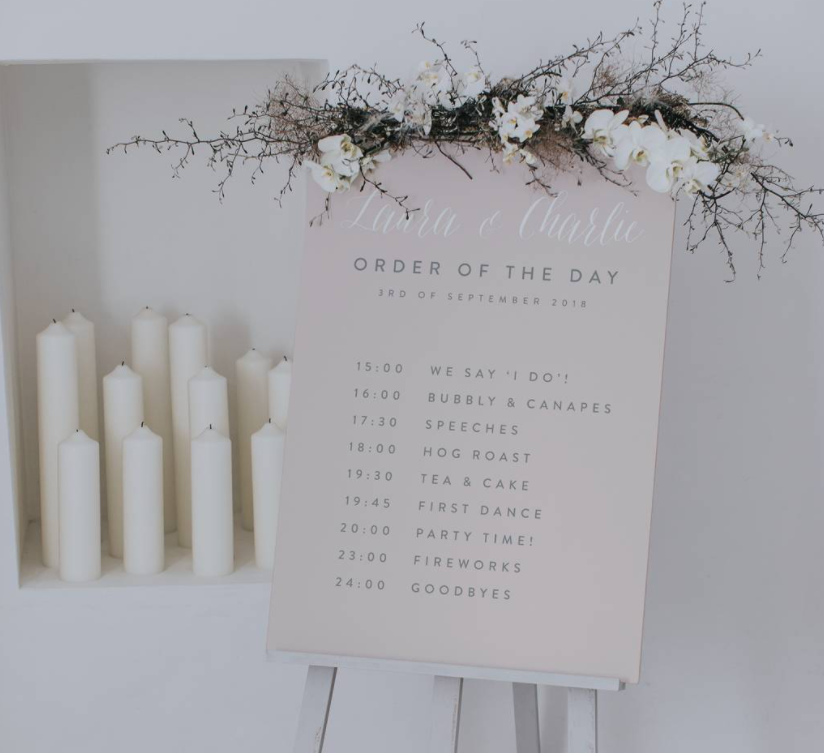 12. Send Out Invitations
It's nice to have your wedding invitations match your theme, or at least give a hint to what kind of vibe your wedding will be. Here's some of our favourite wedding invitations:
Or browse through over a thousand different invitation designs - with personalisations available, you're bound to find the right wedding invitations to represent you and your partner.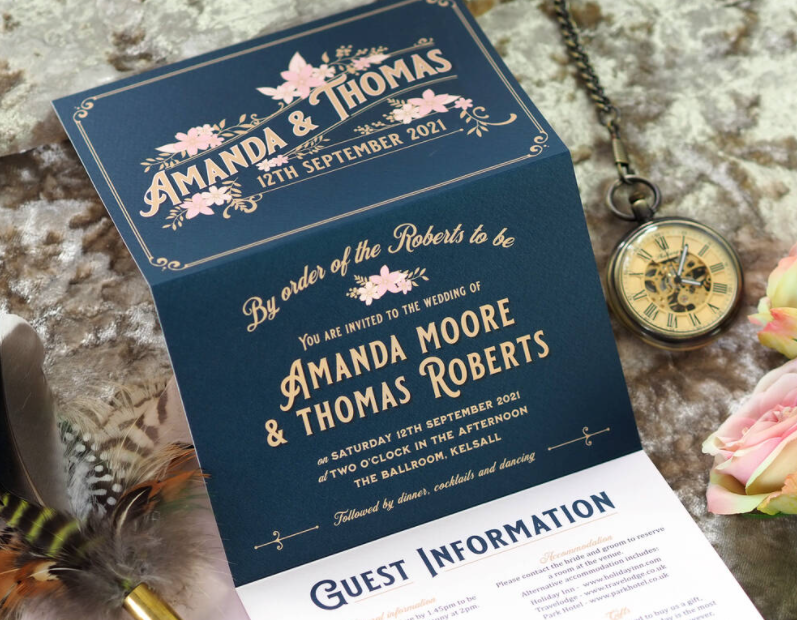 13. Work Out Your Wedding Table Plan
This is where things can get tricky because working out the logistics of who should sit where and with who and how many people per table can be simply exhausting.
Keep a digital list of who has RSVP'd so you don't lose track or keep having to check your emails. Start grouping your guests together and then you can build out your wedding seating plan from there.
It's a good idea to use scrap paper or a digital visual plan of tables so you can swap people around as and when you need. Our advice is not to ask guests for their opinion because while everyone has a preference, not everyone can sit next to their preferred people. As long as you know no one will be alone and everyone will be generally comfortable where they are, then you're on to a winning table plan.
And remember, people will move around a lot throughout the day.
Once you're sure about who is coming and you're confident on your seating plan, you can have it made up as a signpost for all your guests to see. We love this rustic wooden table plan or if you're worried the guest list may change, this gold wire planner kit is ideal.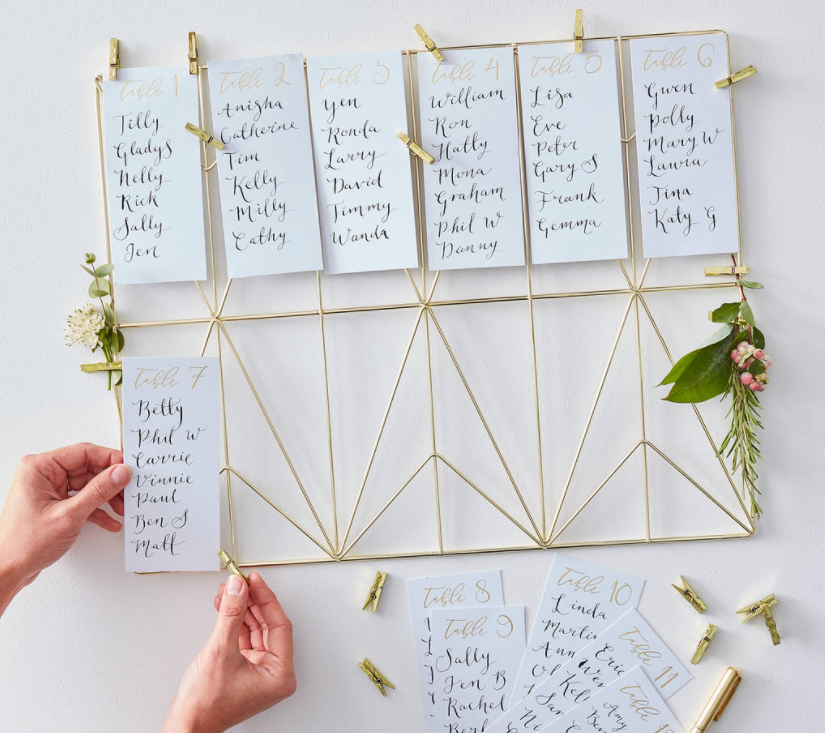 14. Hens and Stags
Hopefully your maid of honour and best man will have you covered for this, so this might be a good chance for you to relax amongst all the chaos involved with planning a wedding.
If your hens are struggling or you're a bit of a control freak (no shade from us), send these hen party ideas to your bridesmaids.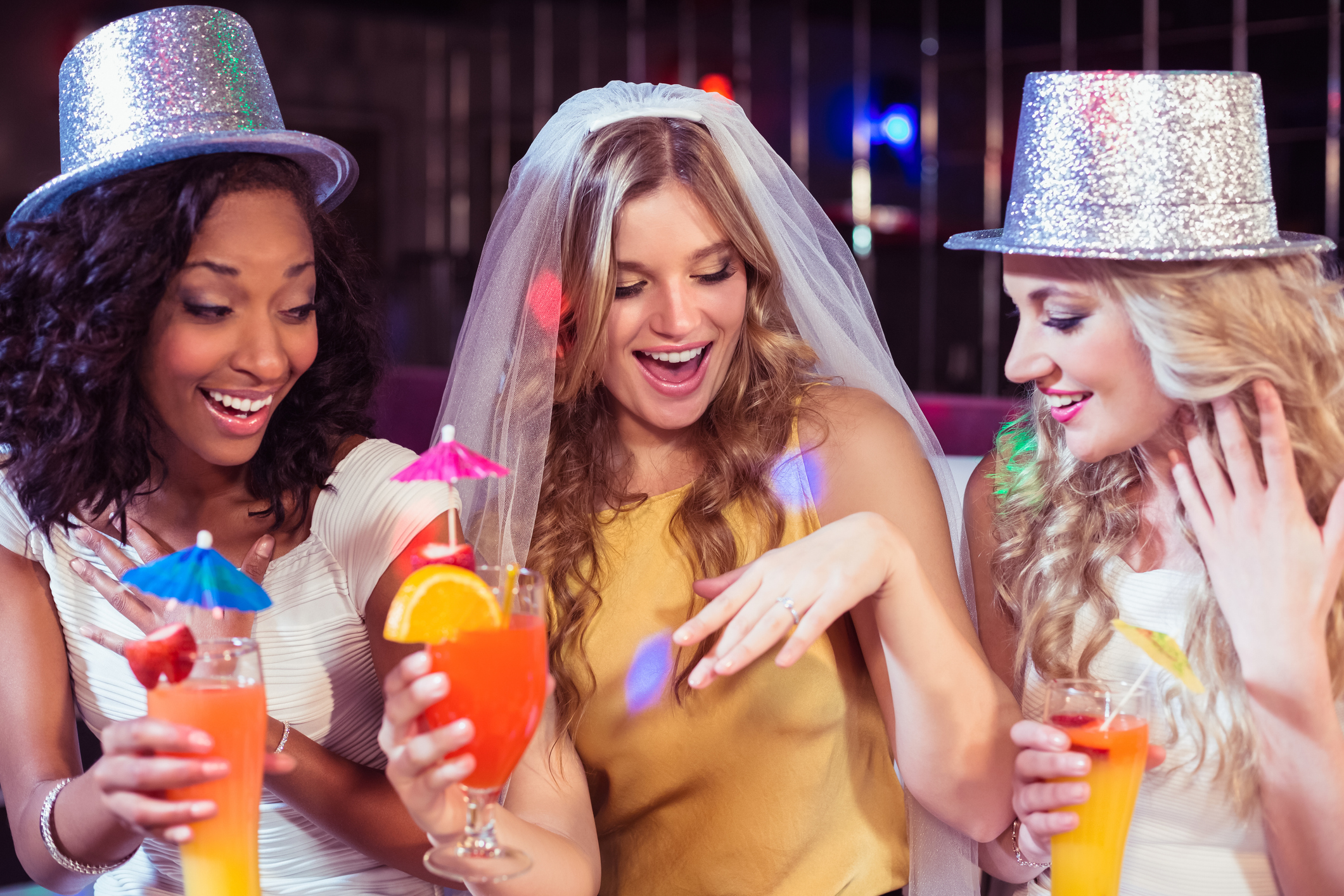 15. Book Your Honeymoon
Stressed? Tired? Wondering if a wedding is even worth all this planning?
Time to book your honeymoon!
Your wedding day will go by so quickly and you'll want to have some time off afterwards.
If you've broken your budget a little, why not go on a mini-moon and save a big getaway for later in the year? It's really important to have a break after so much prep and planning, so whether you're off to the Maldives or plan a short staycation by the English seaside, make sure you prioritise spending some time with your new husband or wife.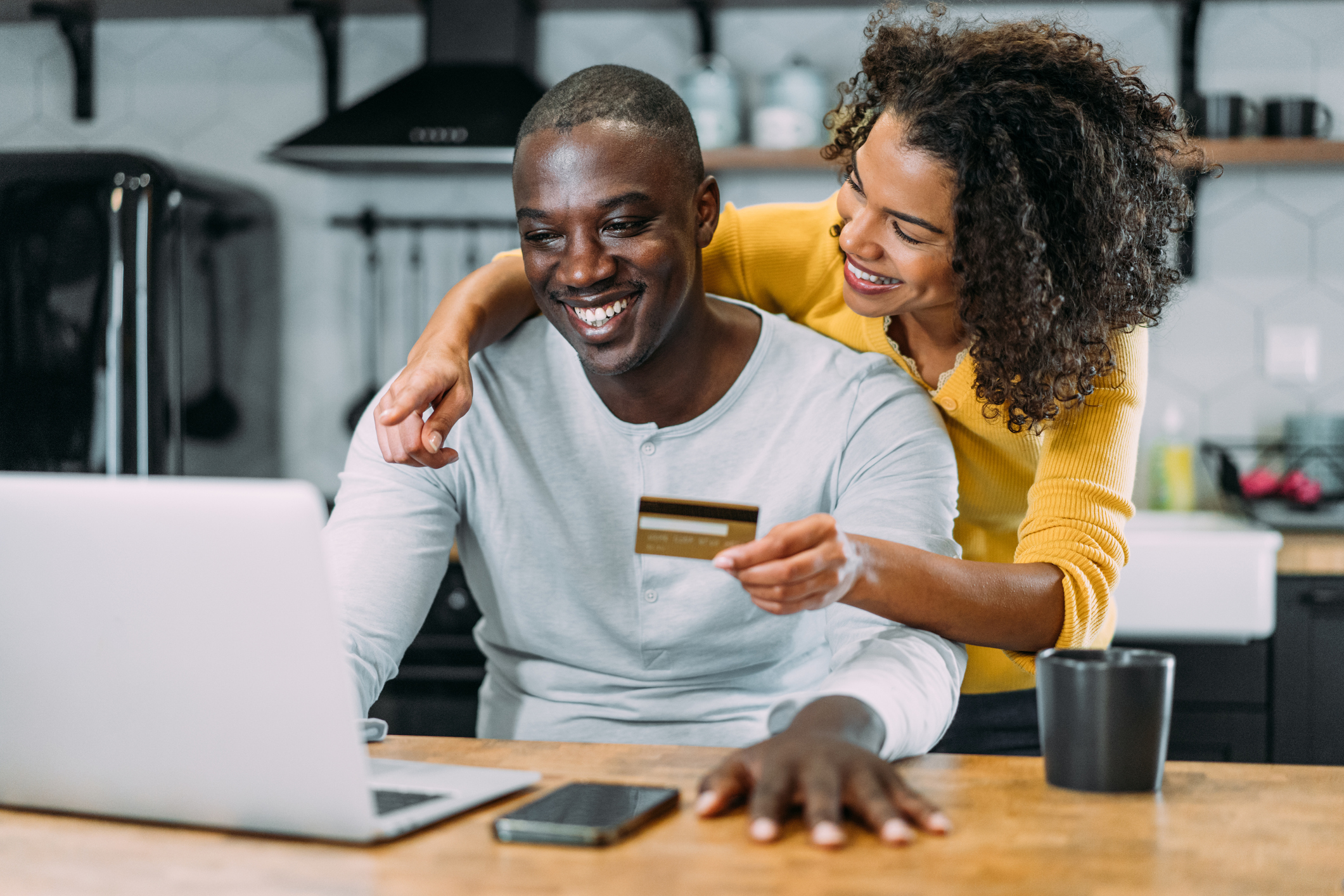 16. Visit the Venue (One Last Time!)
All that's left is finishing touches. So visiting the venue and checking everything from accommodation to catering, table decorations to timings, means you can be extra sure the day will go as swimmingly as planned.
It's easy to forget the small things, like wedding favours - how cute are these mini jam favours by the way - so it's a good idea to give yourself some time at the end of the planning process to go over everything and make sure nothing is missed. It's not fun to be stressed right up until your big day, so there's nothing wrong with making sure all your ducks are in a row one last time.
And all that's left to do from there is… Enjoy your wedding day!