London is big, I mean really big. There's no way you could see everything in 24 hours, but luckily we've got a guide that has everything you'll need for your layover visit.
With so much to do in London, you might be wondering how you can strategically plan all of your activities in the space of 24 hours, without wasting your time on the tube or trying to figure out how to get to these places.
Whether you're looking for the best London restaurants, secret wine bars or general activities in London, we've got it all for you.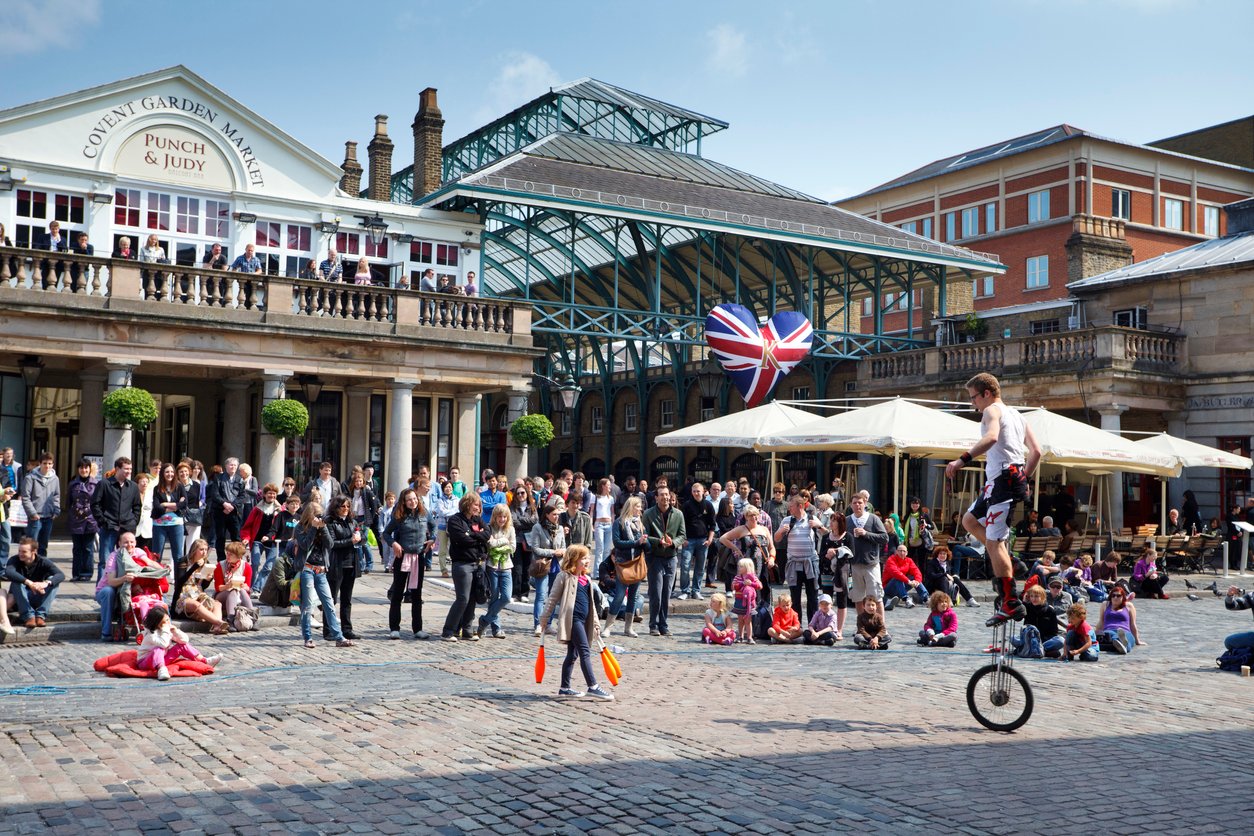 Start off With a Coffee
Best Coffee Shops in London
With only 24 hours in London and plenty of places to see, you'll need some coffee!
However, with so many to choose from it can be hard to pick the best one. You can grab a strong cup of ethically sourced coffee from two of the best places in central London: Soho Grind and the Department of Coffee and Social Affairs.
These two places will keep your energy levels up whilst you continue to explore London.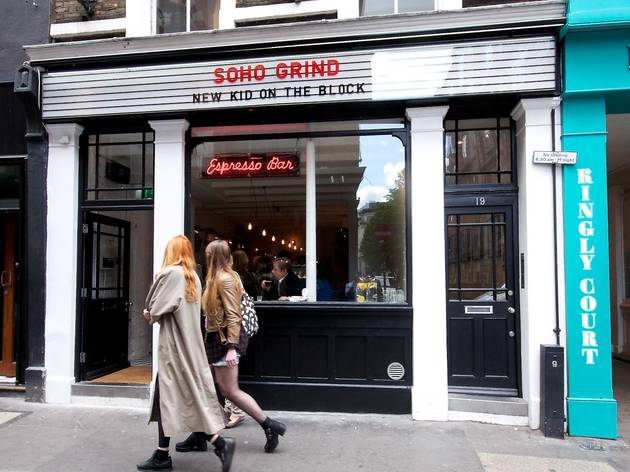 (Source: Timeout)
Looking for London's Best Brunch Spots?
Once you've had your coffee, you might be looking for one of London's best brunch spots. Here are our favourite suggestions:
Originally a wine shop, Top Cuvée has transformed itself into a neighbourhood friendly restaurant that now serves small plates alongside its iconic wine list.

177B Blackstock Rd, London N5 2LL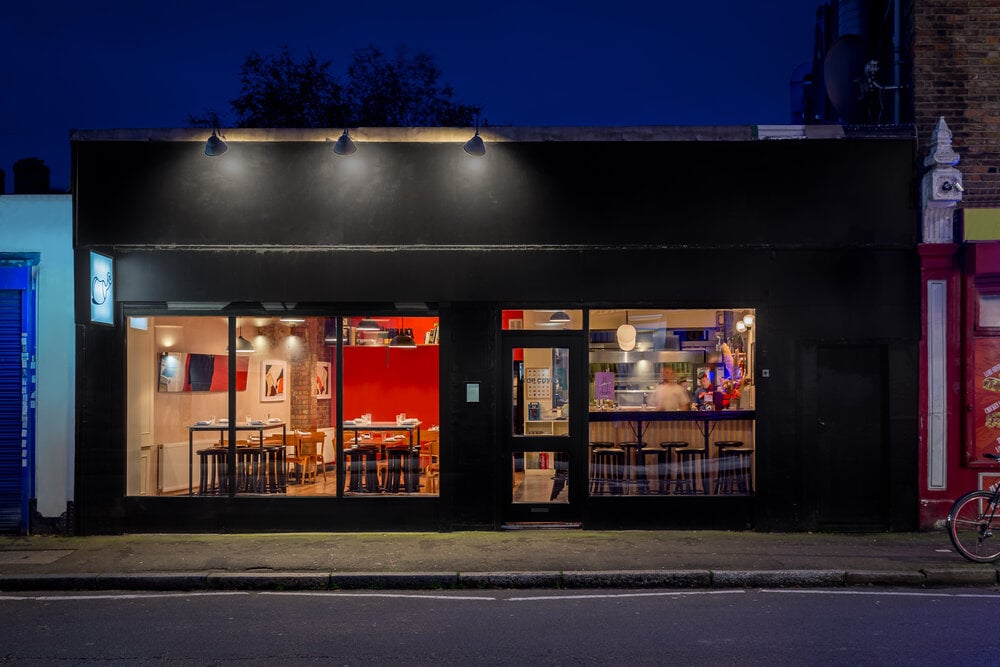 (Source: Top Cuvee)
If you're looking for something special for lunch, Klin offers a Thai inspired menu with a range of creative dishes using wood-burning ovens and grills.
58 Brewer St, London W1F 9TL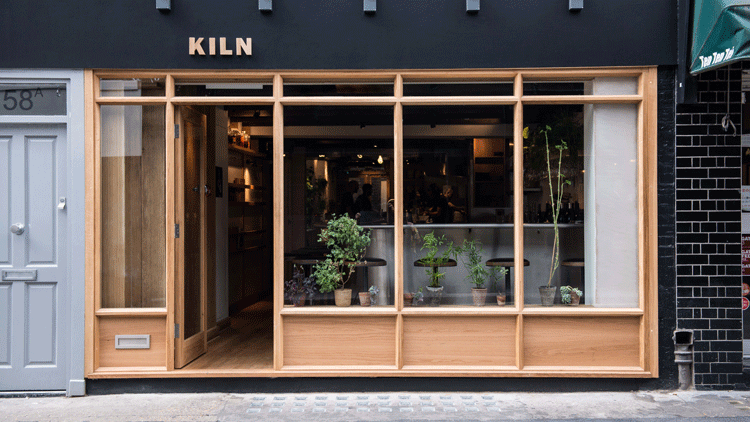 (Source: Big Hospitality)
Noble Rot is an award-winning restaurant and wine bar located in Bloomsbury. Try this one out to make your time in London even better.
51 Lamb's Conduit St, London WC1N 3NB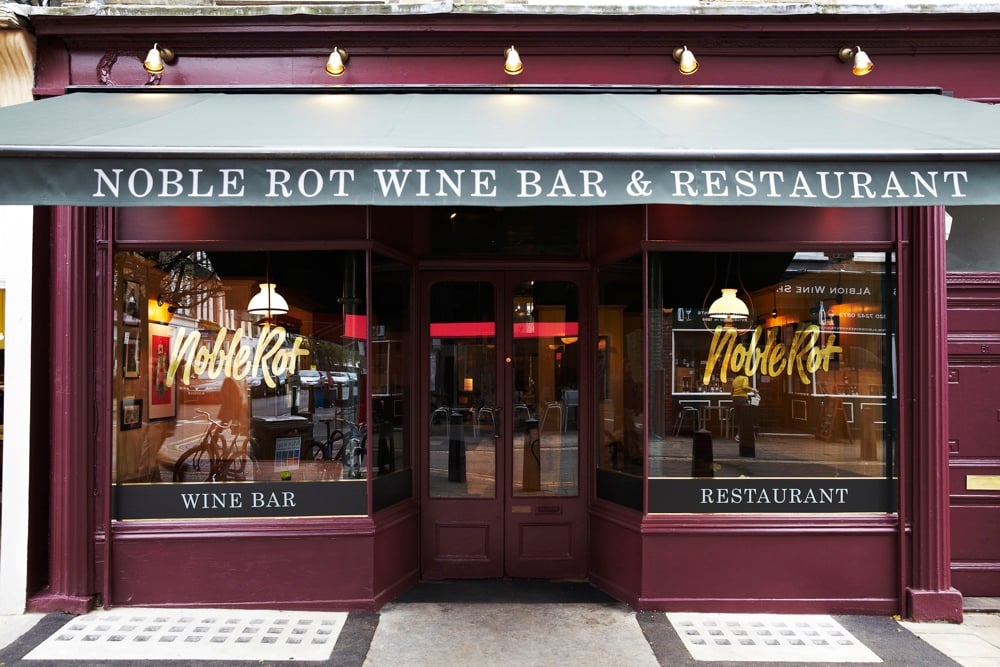 (Source: Noble Rot)
Popular Galleries for After Brunch
Showcasing over 25 contemporary artists in the Gazelli Art House. A very interesting and thought-provoking gallery that has a number of amazing exhibitions at all times.
39 Dover St, London W1S 4NN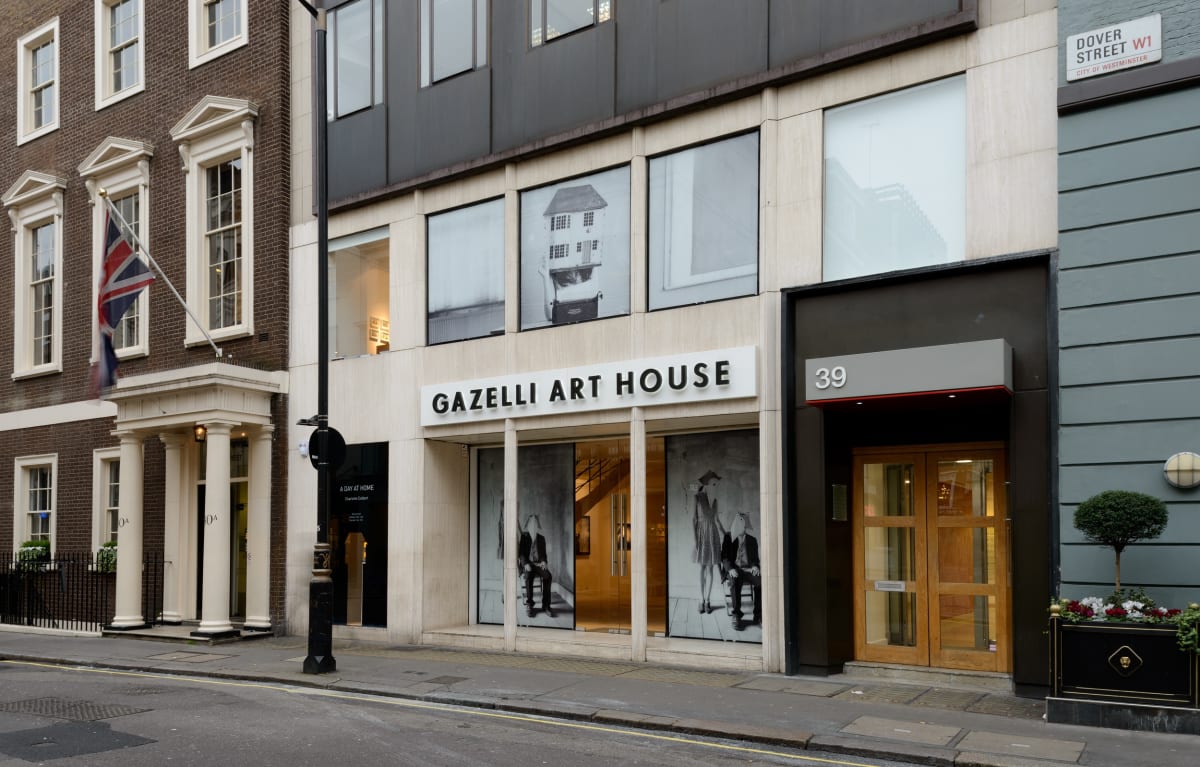 (Source: Gallezi Art House)
One of the world's leading galleries with spots all over the world. If you love the simple things in life, you'll love what the White Cube galleries have to offer!
144-152, Bermondsey St, London SE1 3TQ
(Source: White Cube)
You may not be familiar with galleries but you may have heard about the Tate Modern. One of the most talked-about art institutions in the world, Tate Modern offers something for everyone, even if you aren't that keen on traditional art.
Tate Modern, Bankside, London SE1 9TG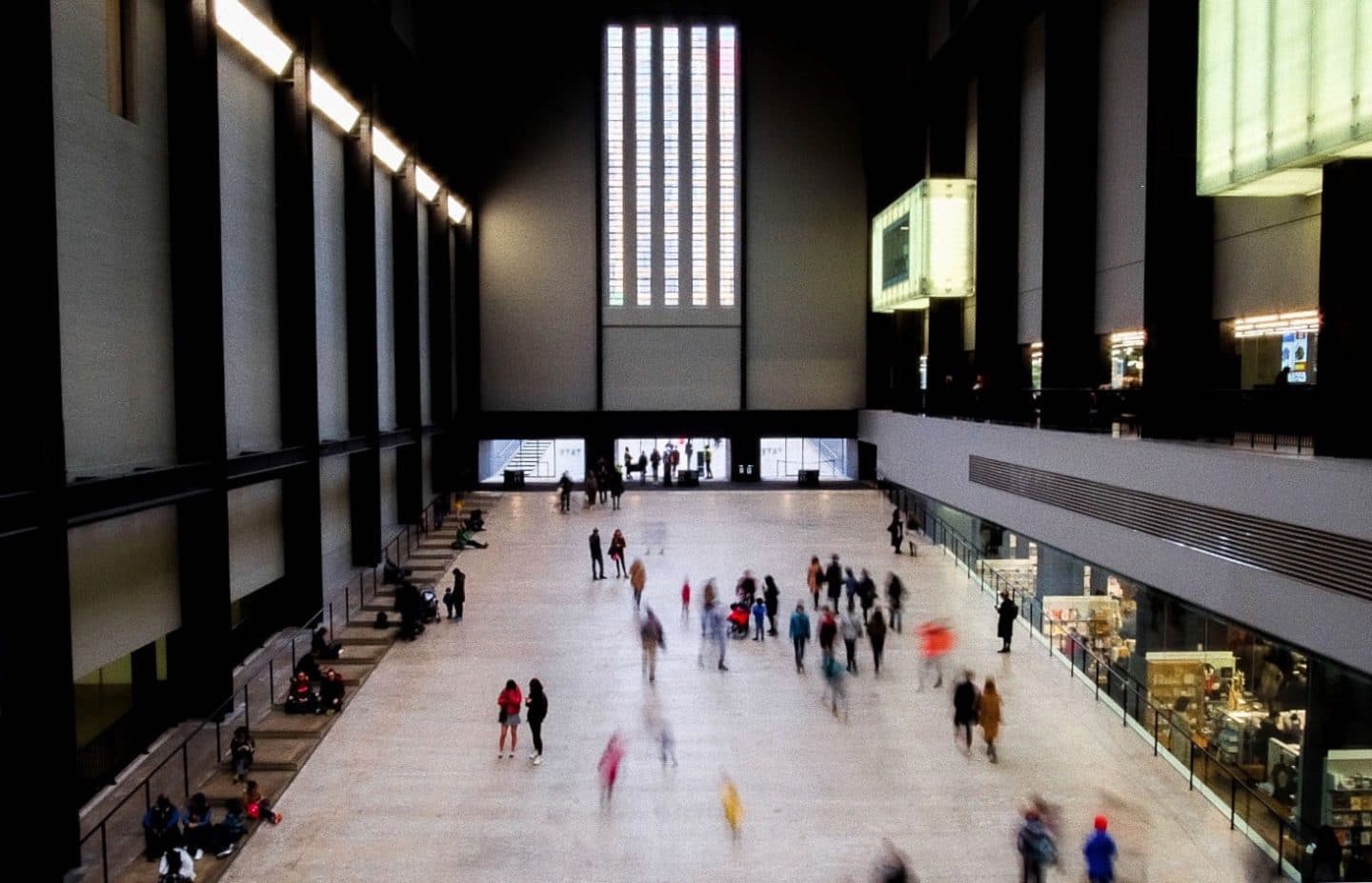 (Source: Secret Ldn)
London at Night
Best Bars in London
Bussey rooftop bar offers a cosy rooftop bar with spectacular views of London serving cocktails and a range of bar food. Bussey is a great start to the night!
Roof B Bussey Building, 133 Rye Ln, London SE15 4ST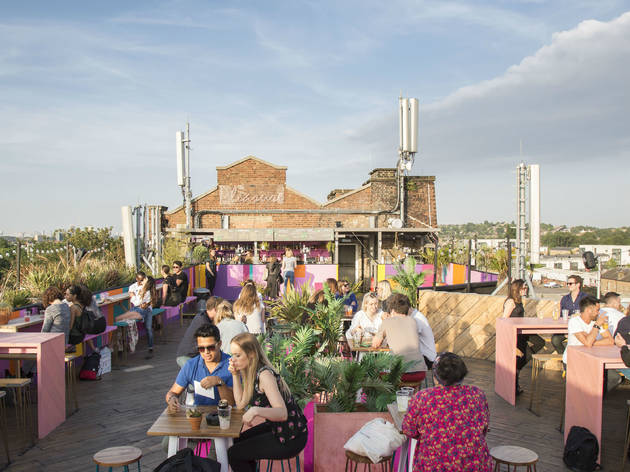 (Source: Timeout)

A subterranean cocktail bar that is a must go! With friendly bar staff and a lavish interior, Oriole bar has it all.

E Poultry Ave, London EC1A 9LH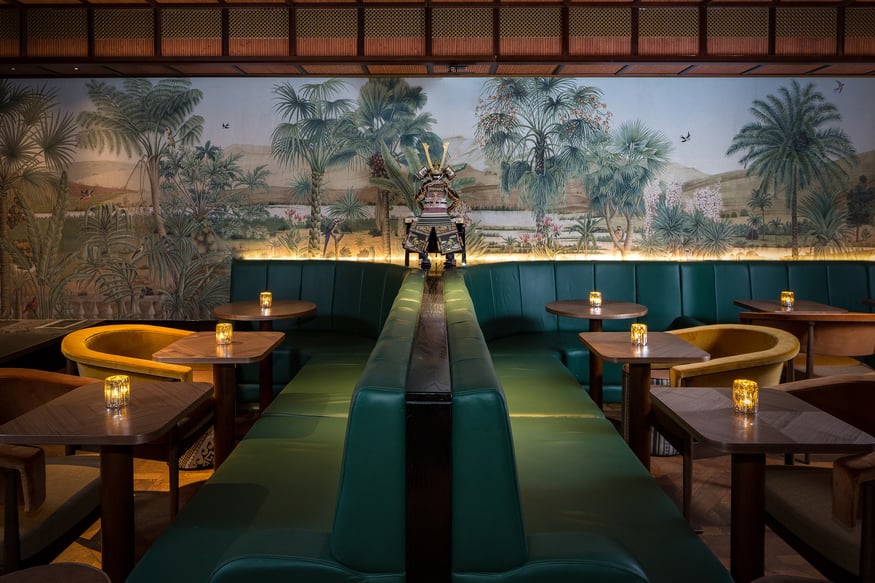 (Source: Londonist)
Night Tales is an industrial-style hangout with global street food, frozen cocktails, and a beautiful outdoor area. I mean, what else do you need?
14 Bohemia Pl, London E8 1DU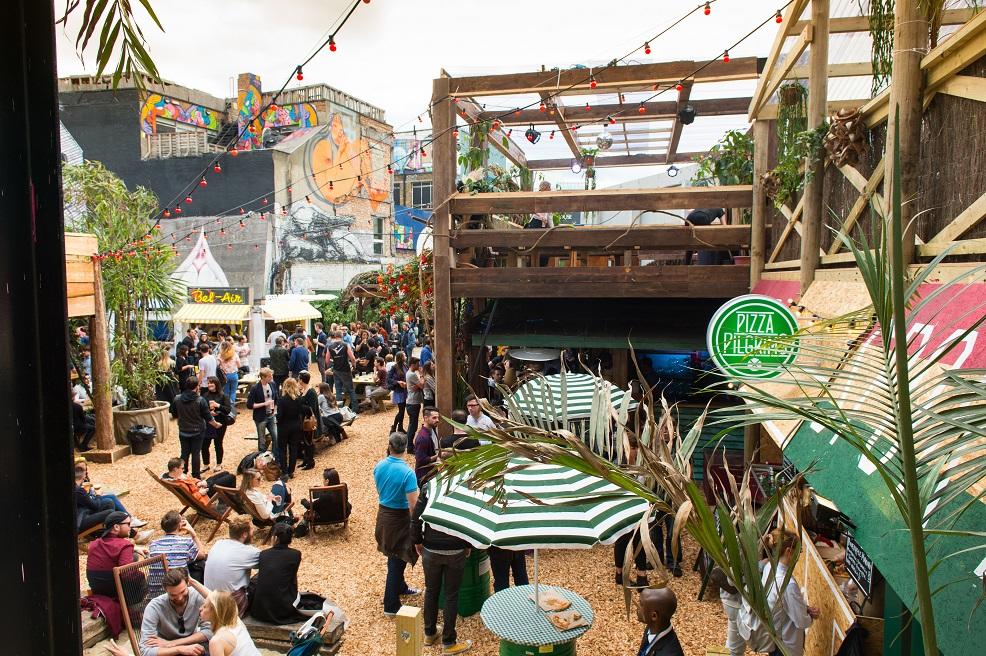 (Source: The Handbook)
Looking for live music and open mic sessions? Grow offers a fun and creative bar in the heart of Hackney with river views. Grow is a bit further out than the rest of our suggestions but definitely worth taking the trip, if you've got the time.
Main Yard, 98C Wallis Road, London E9 5LN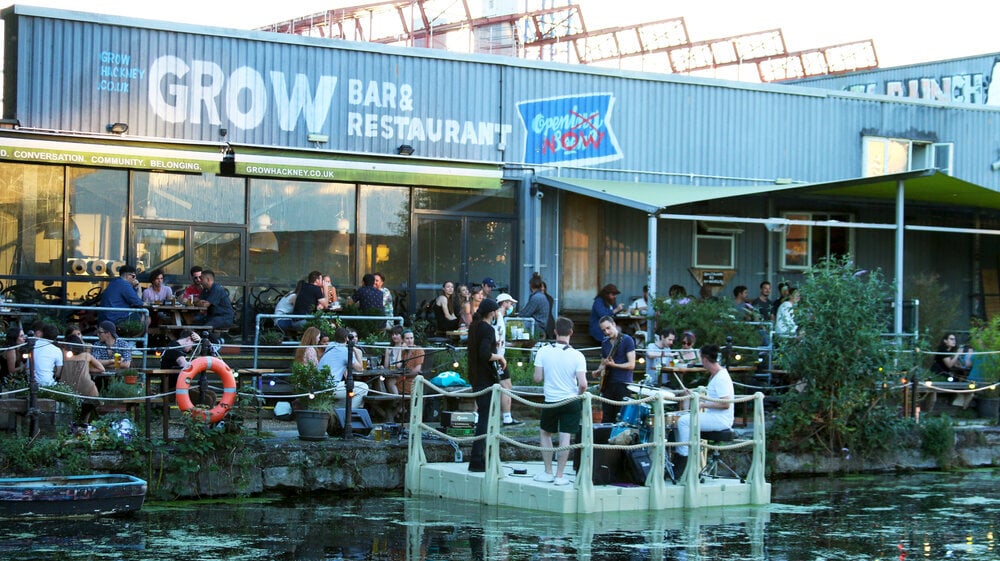 (Source: Grow Hackney)
Best London Restaurants
The River Café is an iconic restaurant known for its innovative Italian cuisine with a riverside view. Perfect if you're after idyllic scenery for dinner.
Thames Wharf, Rainville Rd, London W6 9HA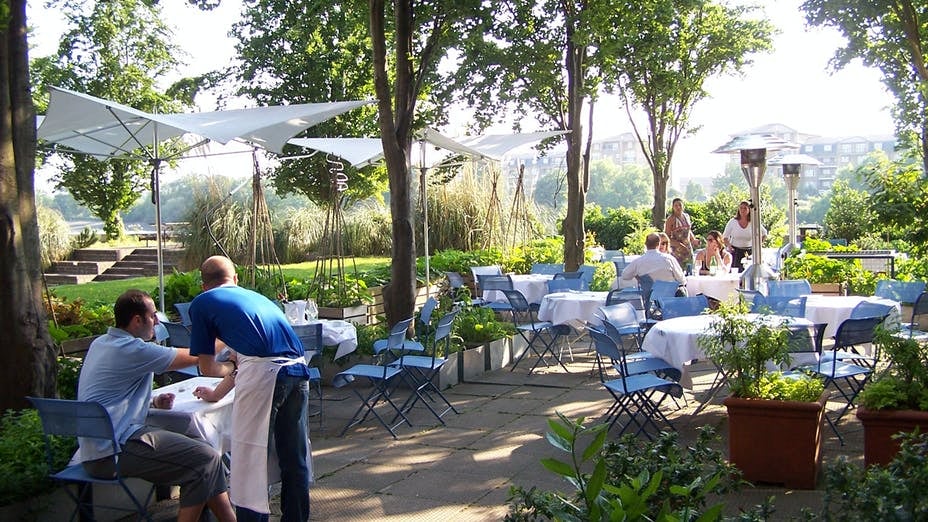 (Source: Square Meal)
Norma is a Sicilian style restaurant that offers a vibrant range of old school dishes from the island. This is definitely worth checking out if you haven't tried Sicilian food before!
8 Charlotte St, London W1T 2LS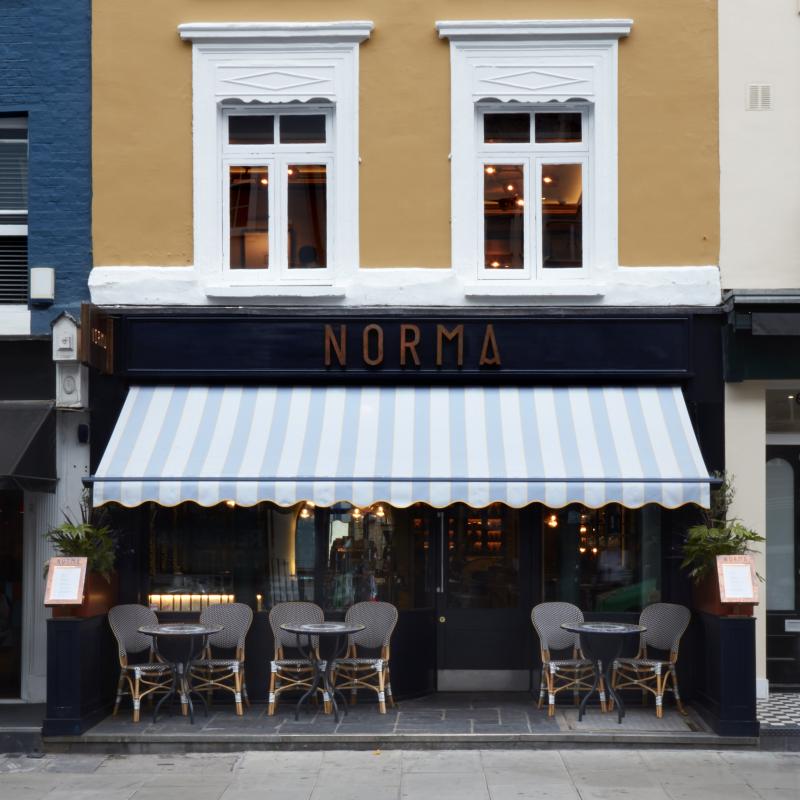 (Source: Hardens)
Perhaps one of the most talked-about Dim Sum restaurants in London. They make second-to-none handmade dumplings, glistening roasted meats, and will become your new go-to from your very first bite.
124 King's Cross Rd, London WC1X 9DS
(Source: FourSquare)
BRAT is a wonderful rustic Spanish restaurant in the bustling streets of Shoreditch. A very creative and tasty gem that you should definitely try.
4 Redchurch St, London E1 6JL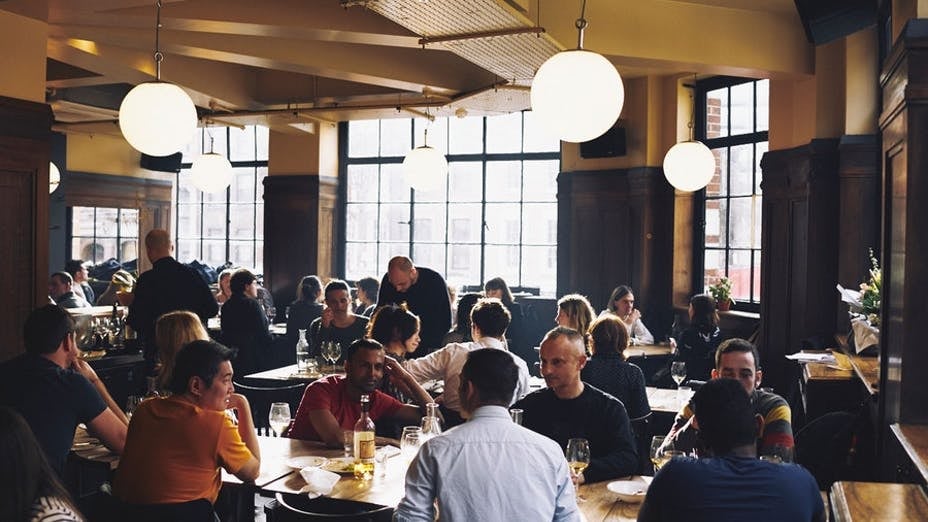 (Source: Square Meal)
Berners Tavern, located in the London Edition has quickly become one of London's most sought after spots. Berners Tavern offers all-day dining with a menu of seasonal, contemporary British cuisine. A definite favourite!
10 Berners St, London W1T 3NP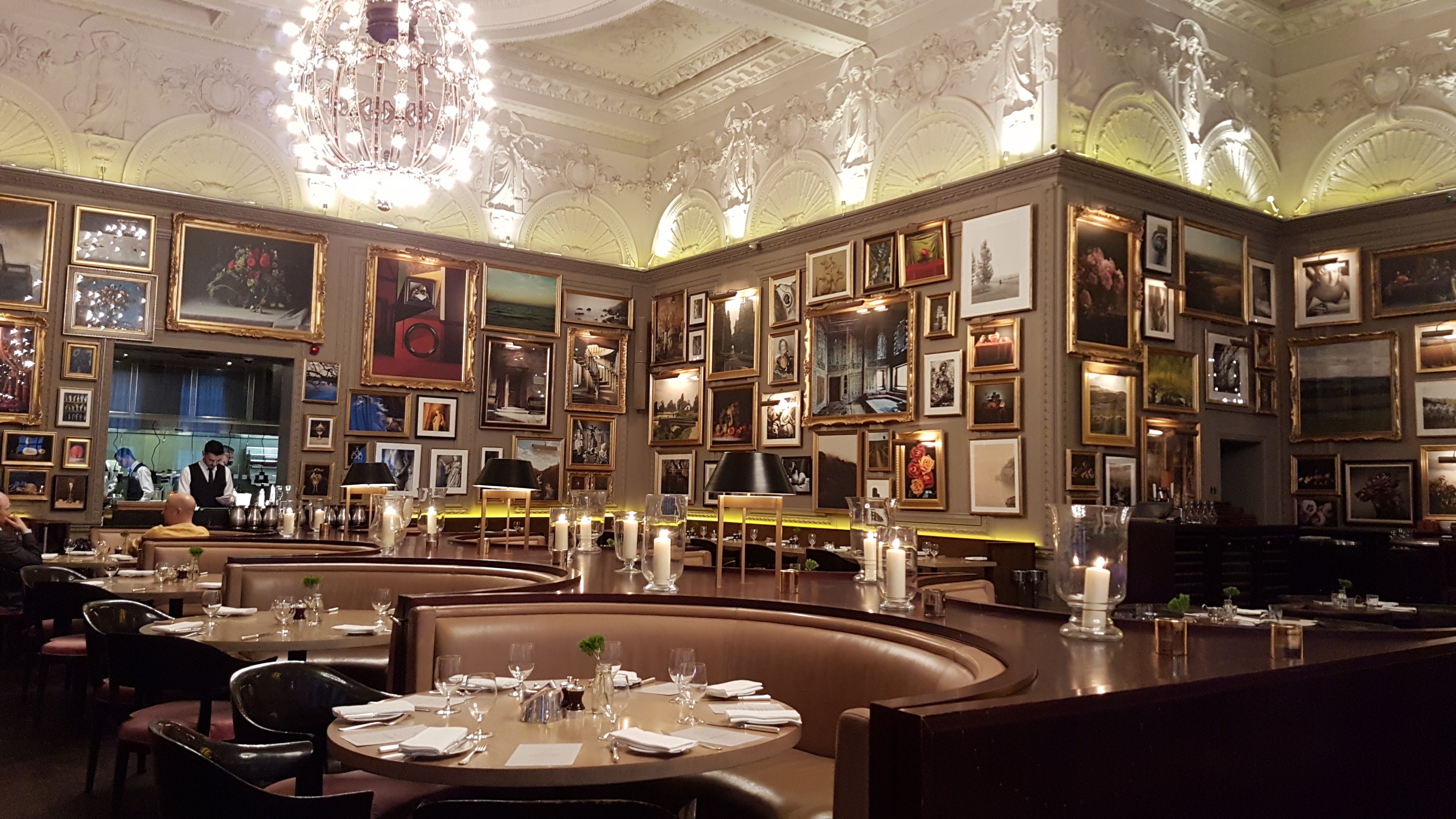 (Source: Leaflike)


Summary
By now you should have enough activities and places to eat to fulfil your 24-hour stay in London. The list of places to go is limitless in London but we have captured our best spots to go.
We have given you a range of places to go pick from and we hope you enjoy our suggestions!
Shipping to London
Whether you're a one time sender or an avid sender, send a parcel to London with Parcel2Go and get the cheapest parcel delivery in the UK.

Get a quote today to see how much you could save!