Loads More Options...
About Parcel2Go.com
Parcel Delivery Tools
Choose Your Country
How to select Smart Send services in eBay?
In this guide, we'll show you how to choose alternative delivery services when you list your items within eBay. Selecting this option allows you to show your customers the correct information when they order your items.
This is optional, your items regardless of this will still get pulled through to Smart Send.
Step 1
When you are listing your items within eBay go to the 'Delivery' section.
Step 2
You will be given a recommendation for your listing. To amend this click on 'Change' in the top right.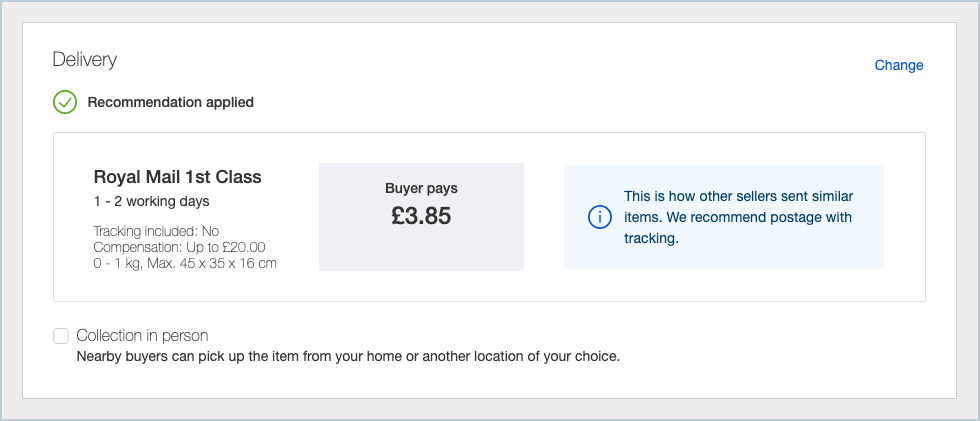 Step 3
You will now be shown a pop-up where you can choose from numerous options. To give your customers a clear delivery rate go to the fourth tab which says 'Large Parcel'.
Once this tab is selected scroll down to the bottom and choose 'Other Courier (3 to 5 days)'.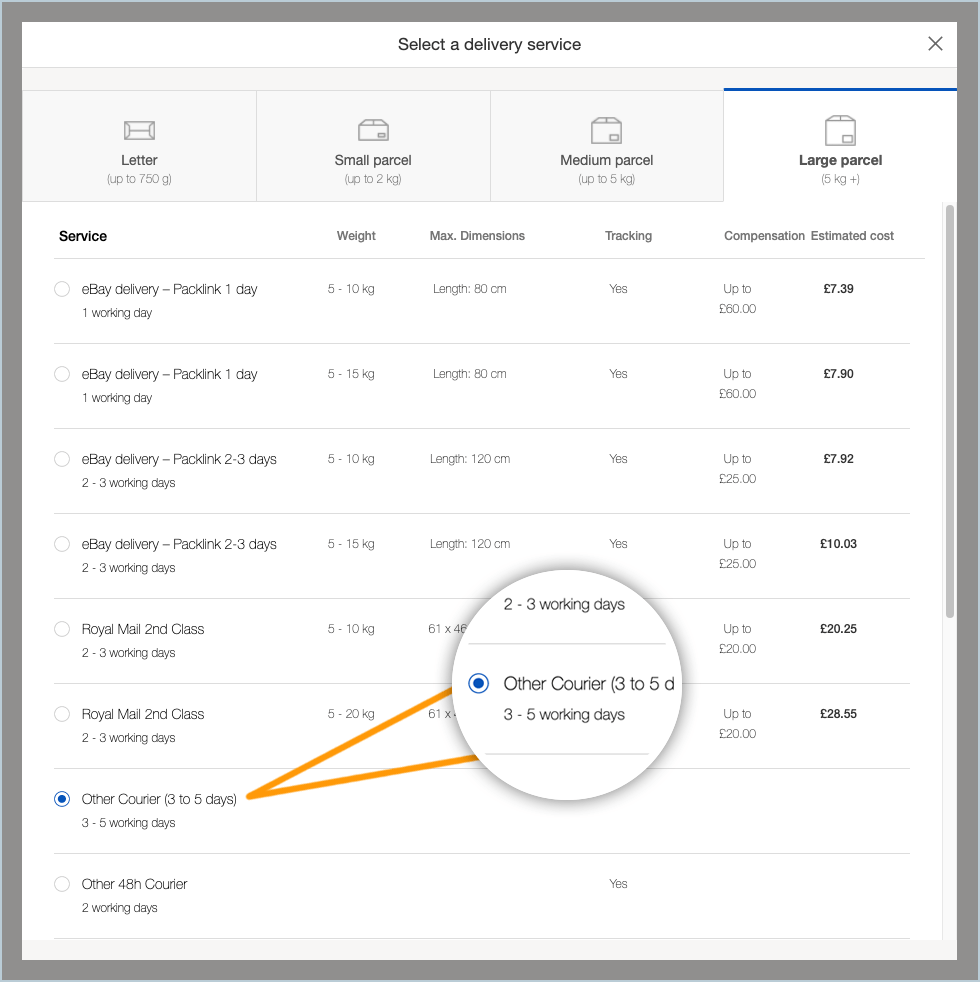 Step 4
Once chosen you can now set your postage rate in the section to the right. Select 'Buyer pays' and enter the amount you want your customer to pay for postage.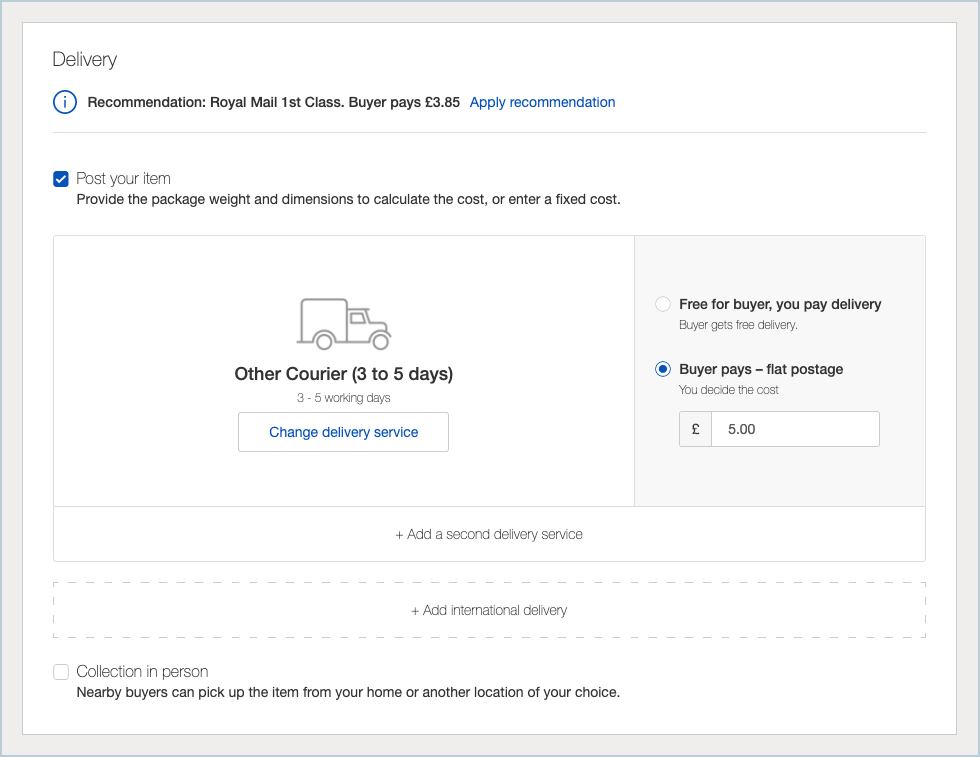 Here is a sample of how your item will display the postage.

---
---
Search the Smart Send Help Centre