Loads More Options...
About Parcel2Go.com
Parcel Delivery Tools
Choose Your Country
How to link your Magento Version 2 account
If you have a Magento version 2 account you'll need to set up an integration within the Magento Platform.
Scroll down if you'd like a step-by-step guide.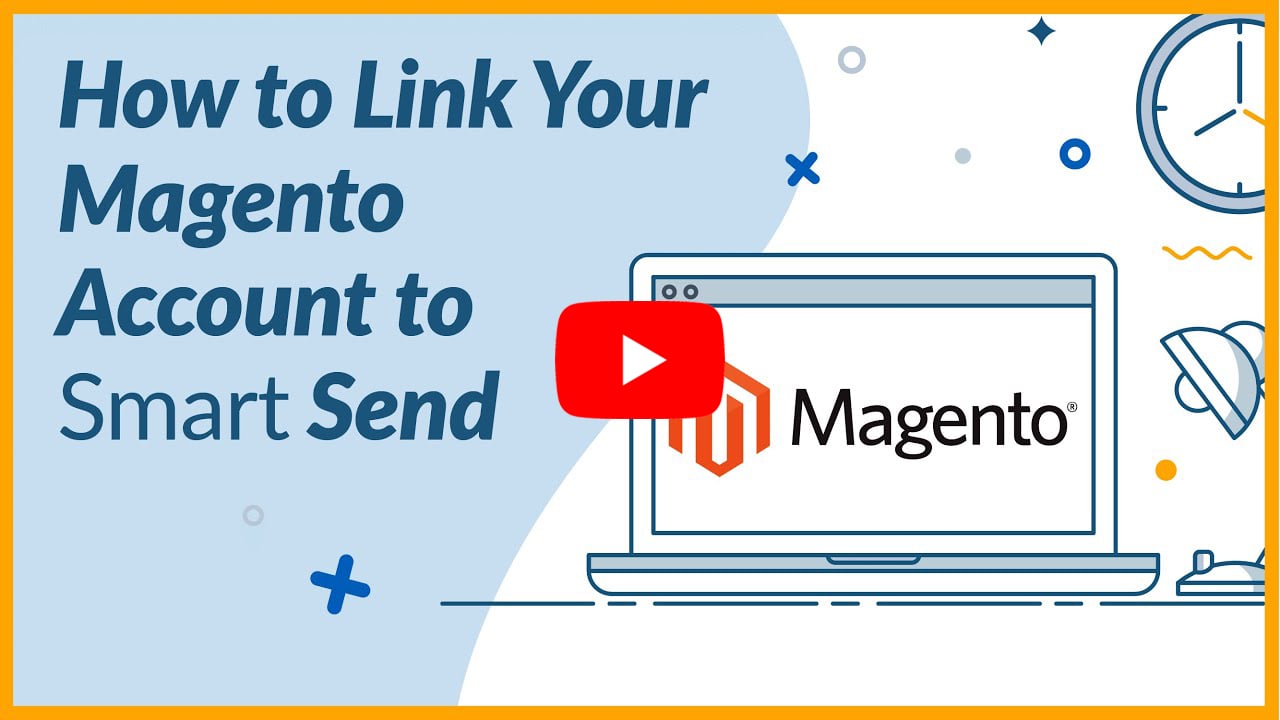 Step 1
Before starting you'll need to make sure your browser is set to always allow pop-ups from your Magento site. Within the Magento platform navigate to the 'System' tab and click on 'Integrations'.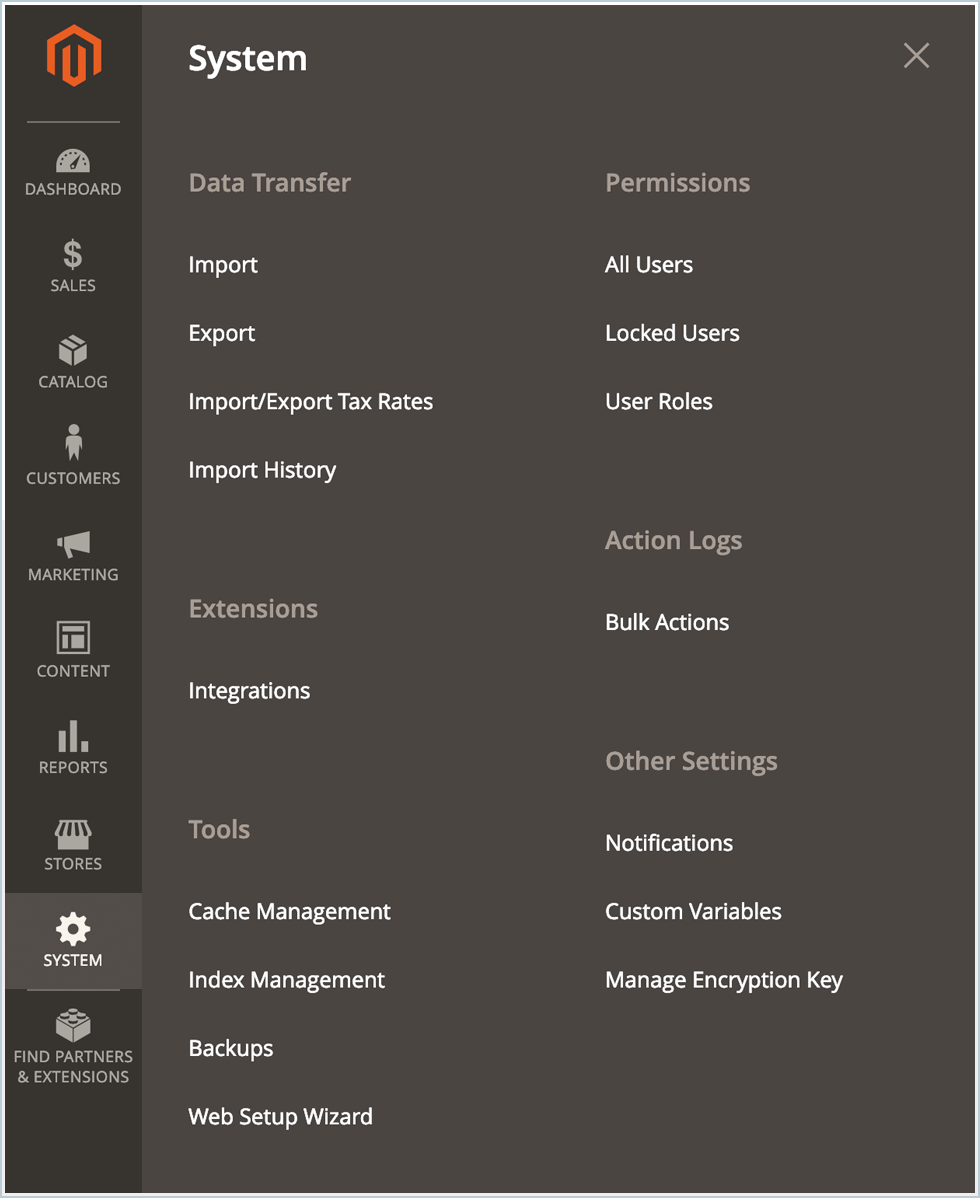 Step 2
In the top right click on 'Add New Integration'.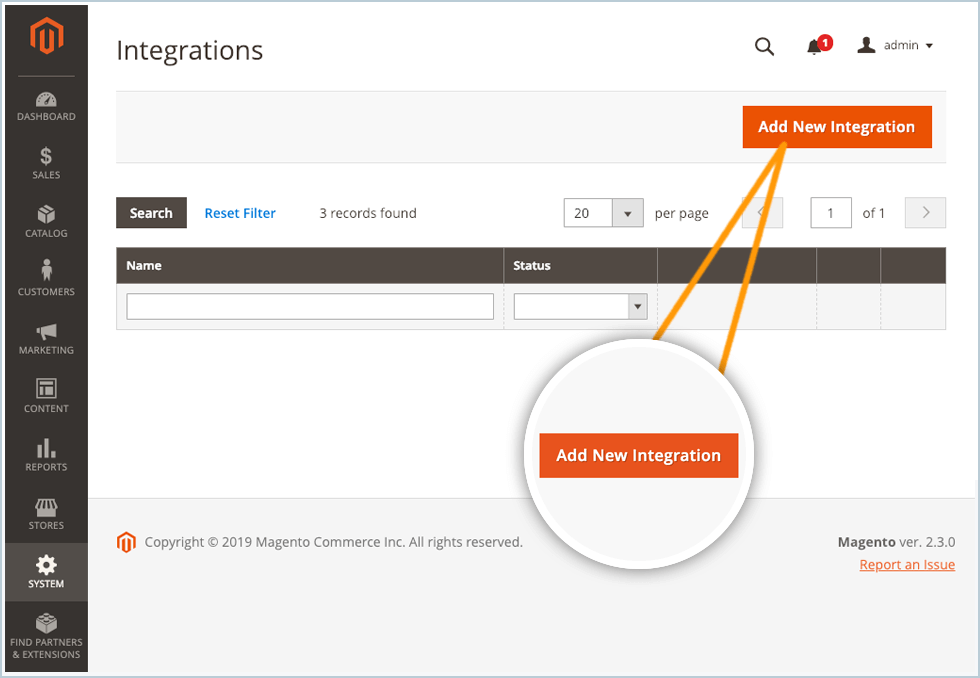 Step 3
Within the 'Basic Settings' complete the form on the 'Integration Info' with the following:
Name: Parcel2Go.com (Your choice of name can be anything you'd like).
Email: The email address you used to set up your Parcel2Go account.
Callback URL: https://www.parcel2go.com/myaccount/uploadtools/magento2/callback
Identity link URL: https://www.parcel2go.com/myaccount/uploadtools/magento2/signup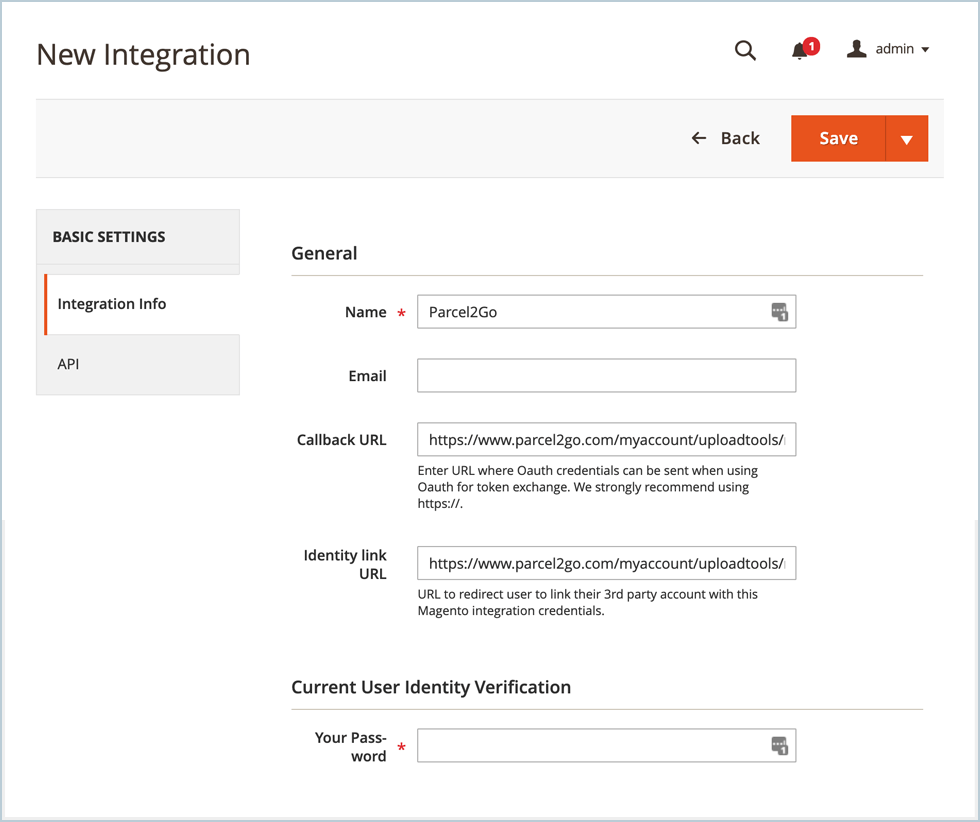 Step 4
Go over to the left-hand column and click 'API'. Next to the 'Resource Access' field, choose 'Custom' from the dropdown menu. Within the 'Resources' list go down and check the 'Sales' and 'Stores' box. Click on 'Save'.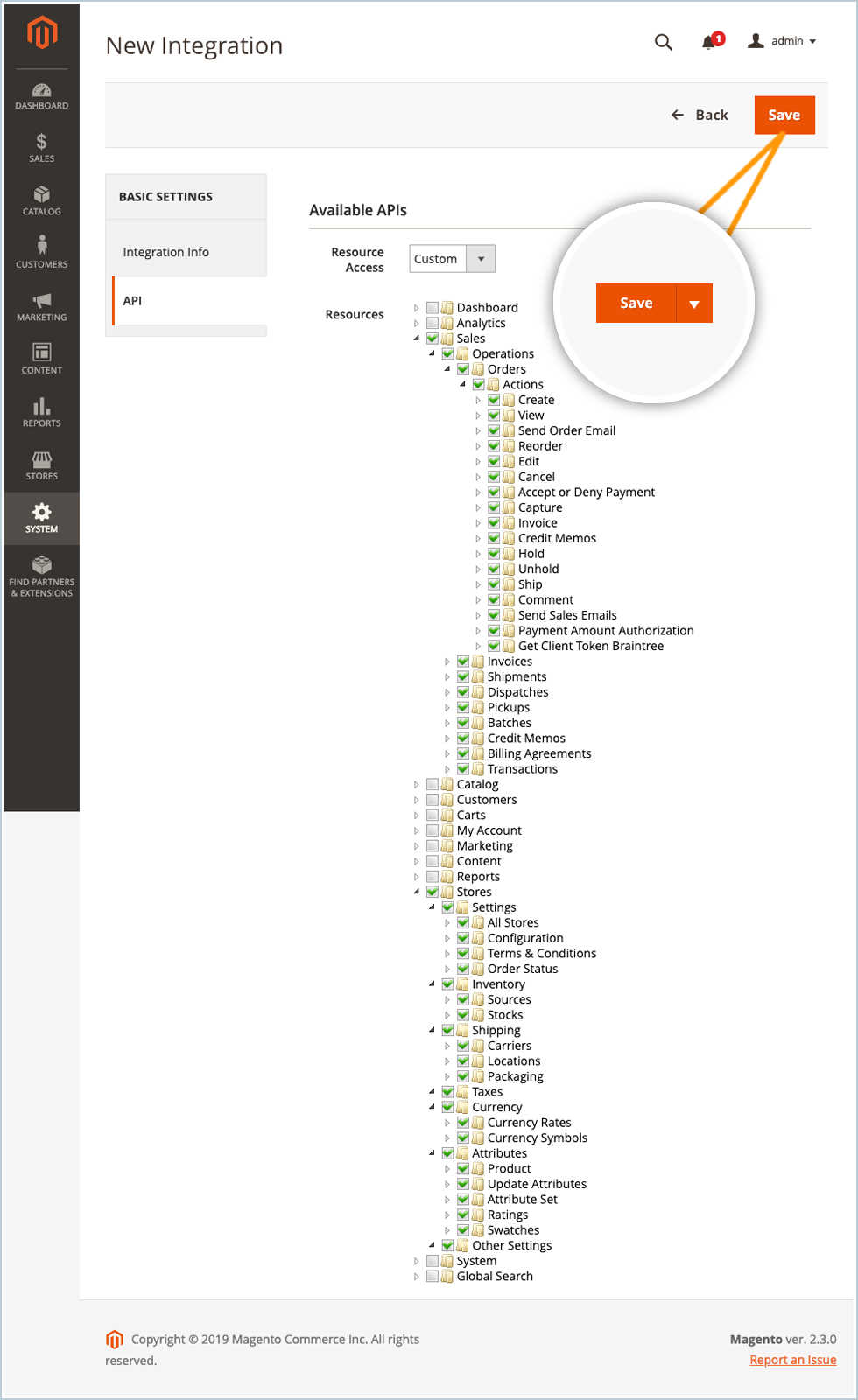 Step 5
You'll now see your new integration listed. Go to this integration and click on 'Activate'. The integration will then require you to confirm access to the API. Click the 'Allow' button.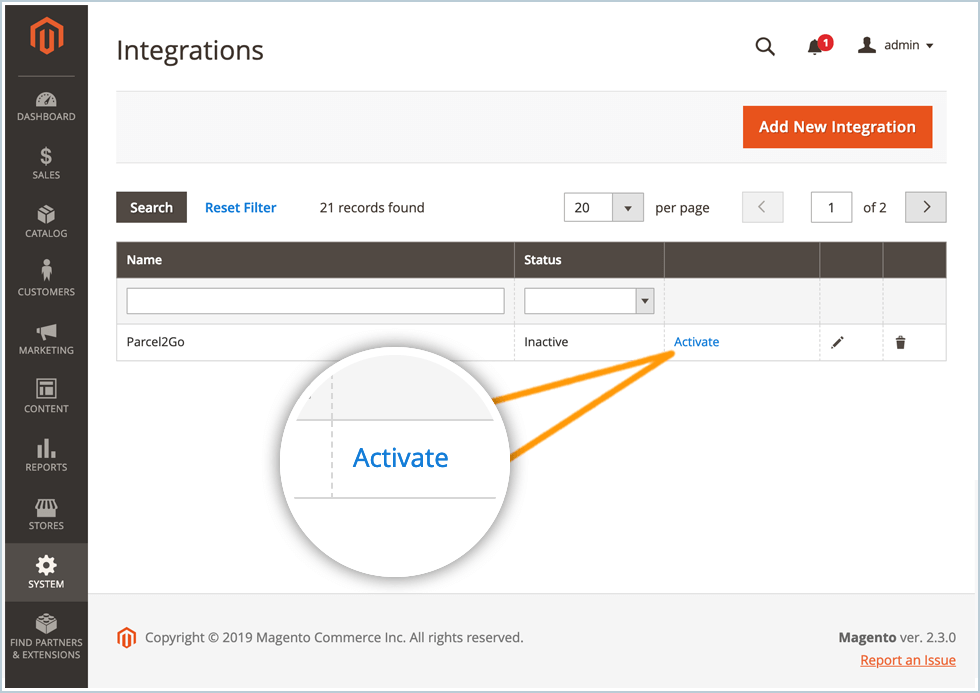 Step 6
You'll then be taken to a sign in page where you can enter your Parcel2Go.com site sign in details.
Upon successful sign in you'll be taken back to the integrations page where the integration status will be shown as 'Active'. If you're already signed into Parcel2Go you may not have to do this step.
You've successfully set up integration for Parcel2Go to import your items.
Step 7
Once you've set up your integration within the Magento platform. Go to the Parcel2Go website to confirm your integration has connected. Go to 'Smart Send' within the top navigation and click on 'Linked Accounts'.
Step 8
Once you have successfully set up your integration you should see your integration name under the 'View Accounts' button on the Magento row.
You've successfully linked your Magento Version 2 account.
Please Note:
Items will only be imported into Smart Send when your items are listed as 'Processing'.
---
---
Search the Smart Send Help Centre