Loads More Options...
About Parcel2Go.com
Parcel Delivery Tools
Choose Your Country
How to link your BigCommerce account
Acquiring the right information for you to link your account will only take a few minutes.
Step 1
Go to 'Smart Send' within the top navigation and click on 'Linked Accounts'.
Step 2
Find the BigCommerce row and click on 'Link New Account'.
If you know your 'API Path', 'Client Secret' and 'Access Token', you can enter these into the fields provided. If you need help setting up your keys move on to Step 3.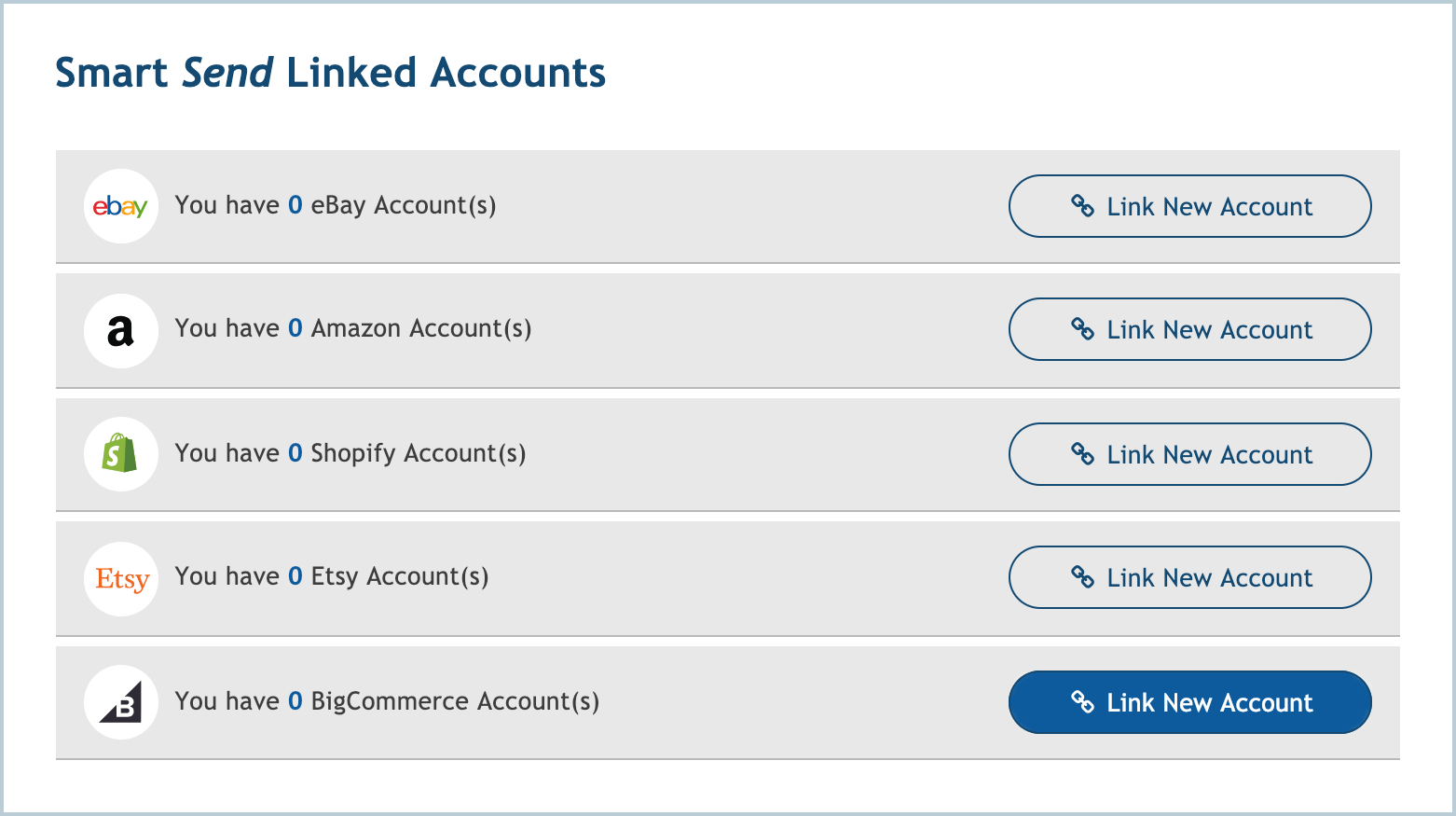 Step 3
Go to your BigCommerce dashboard and click on 'Advanced Settings'.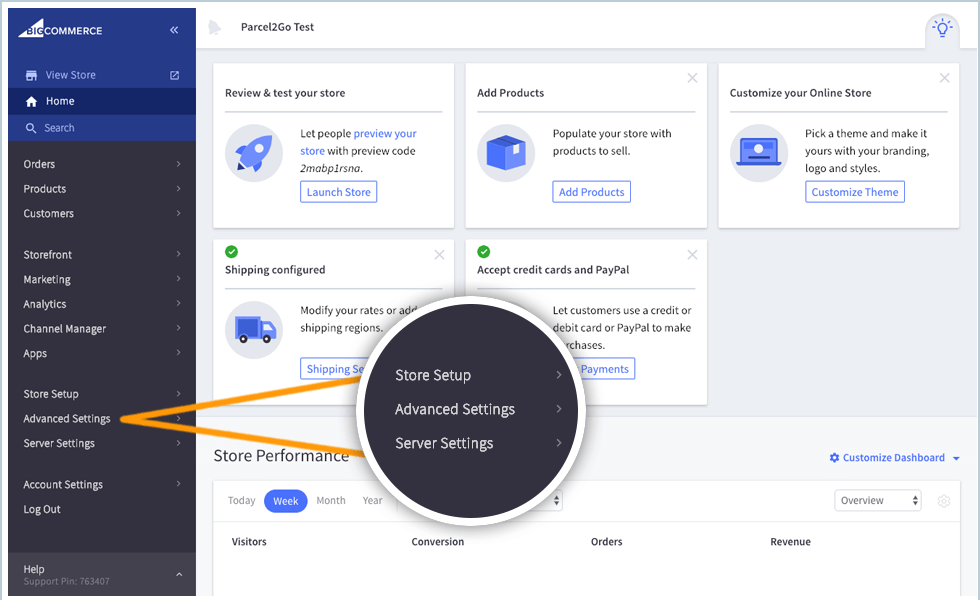 Step 4
In the menu click on 'API Accounts'.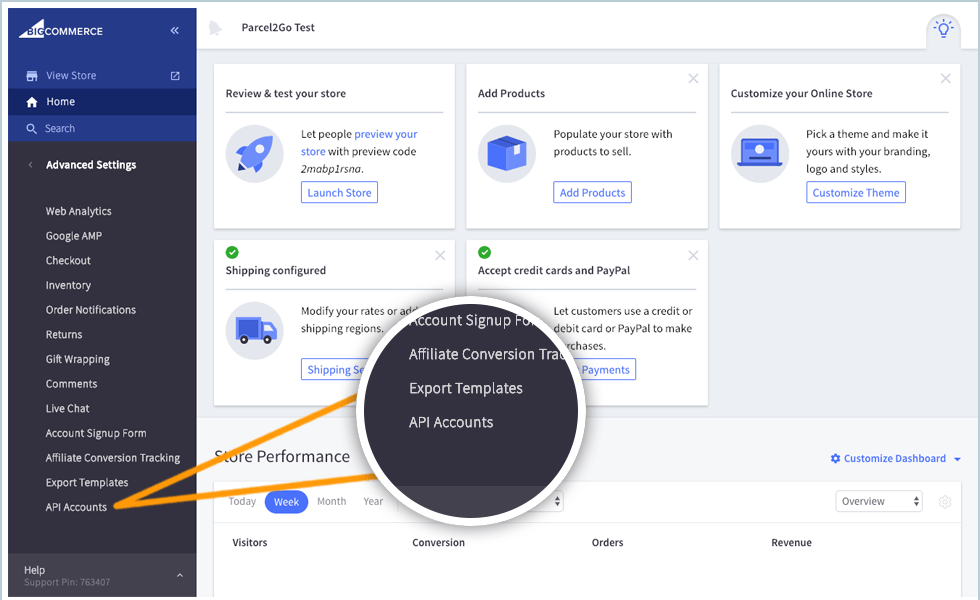 Step 5
Click on 'Create API Account'.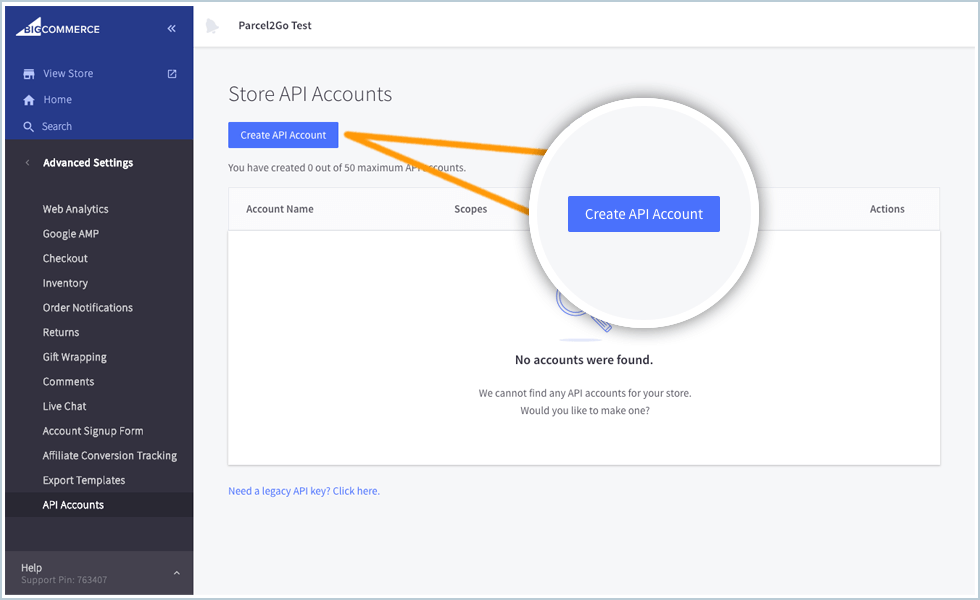 Step 6
Enter 'Parcel2Go' in the 'Name' field. Select the modify permissions for Orders and Order Transactions. Copy the URL from the text box labelled 'API Path' and keep it safe. Click 'Save'.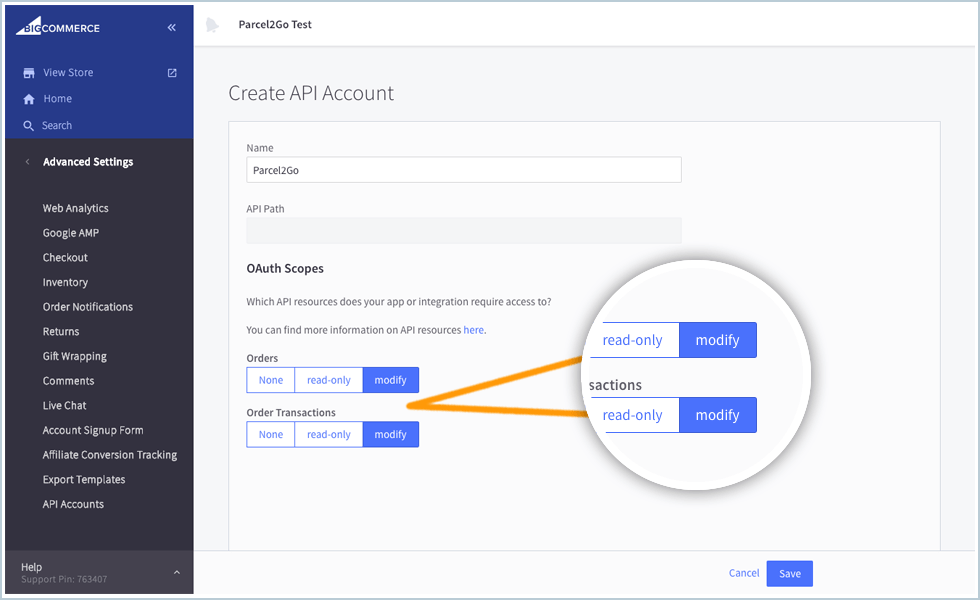 Step 7
Your 'Client Secret' and 'Access Token' should now have been generated. Copy these, along with the 'API Path' into the fields shown on the integrations page.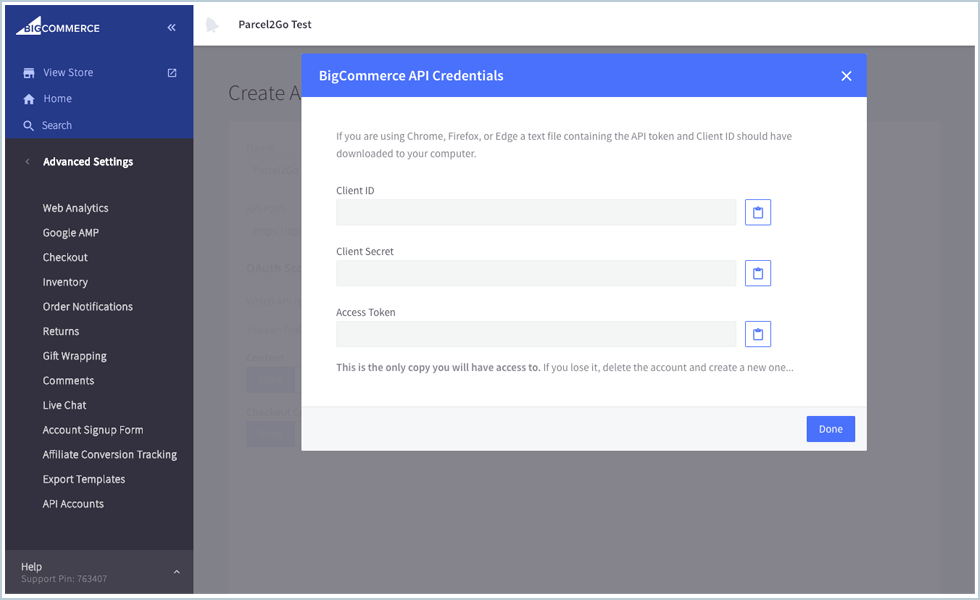 You have successfully linked your BigCommerce account.
Please Note:
Items will only be imported into Smart Send when your items are listed as 'Awaiting Fulfilment'.
---
---
Search the Smart Send Help Centre