Loads More Options...
About Parcel2Go.com
Parcel Delivery Tools
Choose Your Country
How do I upload a spreadsheet (CSV file)?
Our Spreadsheet upload tool allows you to upload a CSV file and will map your columns to the information that is required. There are several ways for you to upload a spreadsheet.
Step 1
The first way to upload your spreadsheet is to go to 'My Account' within the top navigation and click on 'Add New Linked Account'.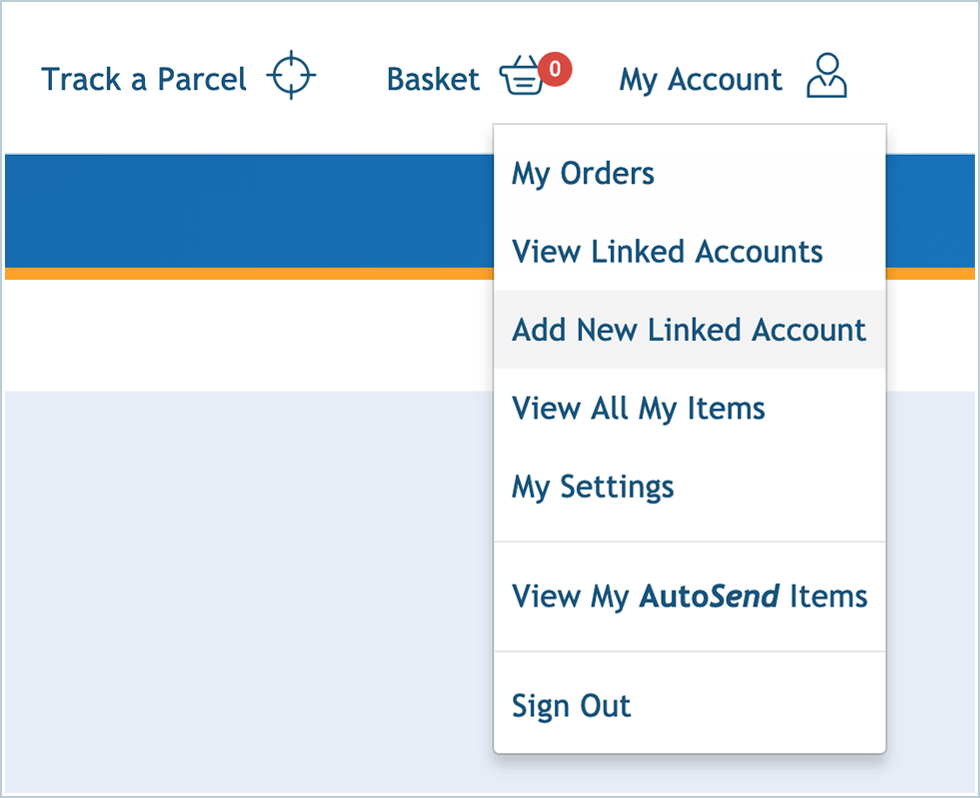 Step 2
On the Spreadsheet row, click 'Upload a Spreadsheet'.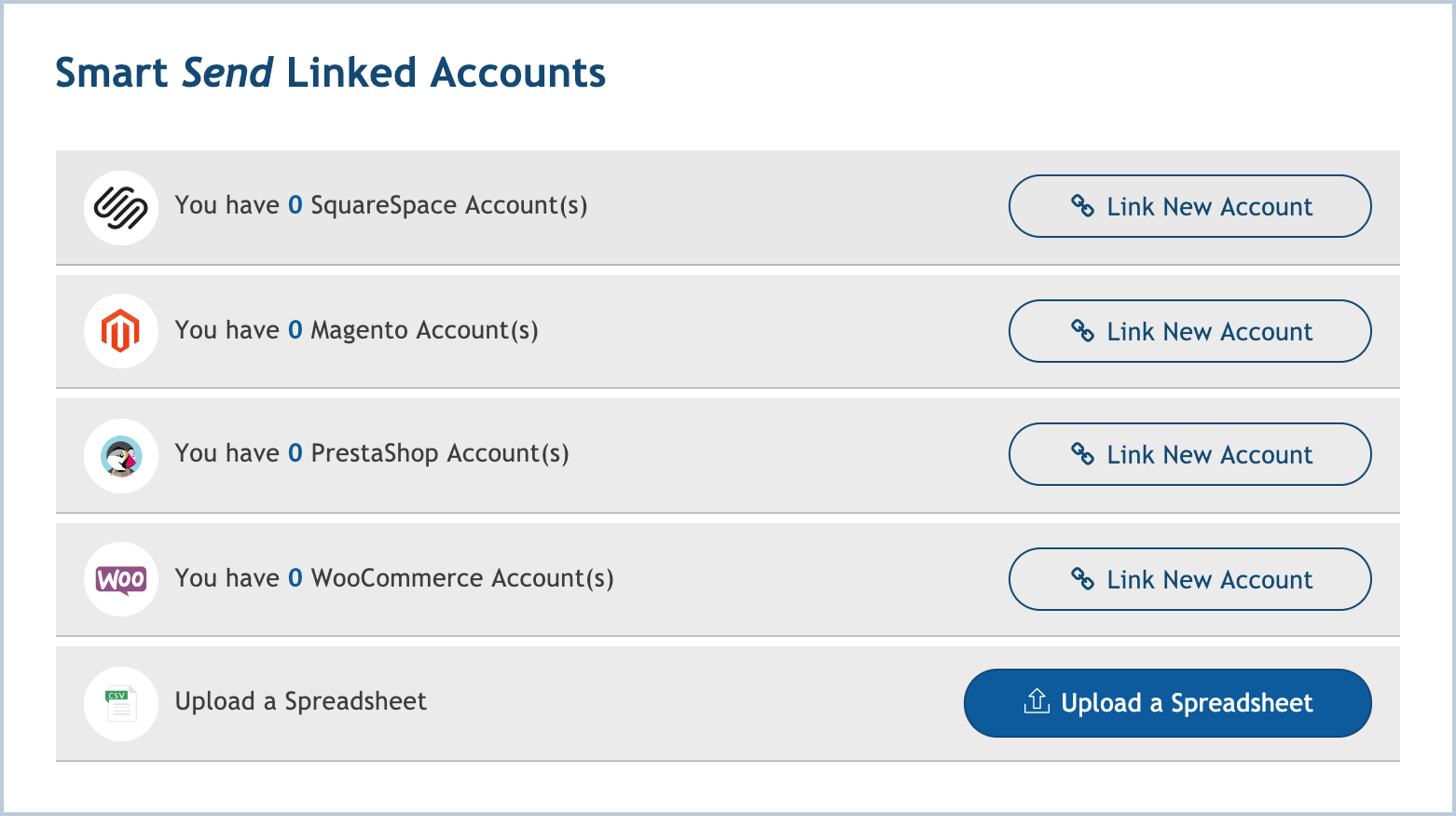 Step 3
Click on 'Choose', to search for your file. Select it and then click 'Open'.
Step 4
Click on 'Upload Spreadsheet' button. You will automatically be taken to the Smart Send tool where you can view your items.
Step 5
The second way to upload your spreadsheet is directly from the Smart Send tool. If you have no items you can click on 'Upload Spreadsheet' from the welcome screen.
If you already have items within Smart Send and you wish to add more, go to the 'Add' button and click on 'Upload a Spreadsheet'.
The format of your spreadsheet
If you've never uploaded a spreadsheet to our platform before, download our template to familiarise yourself with the format.
For best results, we recommend you name your columns as the ones listed in the table below.
Column Name
Example Data
Notes
Item Details
Item Name
Replica Endoskeleton
Value
599.45
Item value with no currency symbols
Reference
T2JD
This is your reference for the item
Quantity
1
If not provided this will default to 1
Item Dimensions
Weight
54.4
Weight in Kg
Height
178.2
CM or Inches can be selected during the upload process
Length
50.4
CM or Inches can be selected during the upload process
Width
43.2
CM or Inches can be selected during the upload process
Delivery Address
Name
John Smith
Name of recipient
Property
Coe House
Street
Coe Street
Locality
Bolton
Town
Bolton
County
Lancashire
Postcode
YO12 7JZ
Country
GB
Telephone
0120 123 123
Email
example@Example.co.uk
---
---
Search the Parcels Help Centre