Loads More Options...
About Parcel2Go.com
Parcel Delivery Tools
Choose Your Country
How to link your Wix account
Linking your Wix account takes less than a minute to set up.
Step 1
Go to the 'Account' menu within the top navigation and click on 'Linked Account'.
Step 2
Next to the Wix logo click 'Link New Account'.
Step 3
Click on 'Link My Wix Account'.
Step 4
You will be redirected to the Wix site where you may be asked to choose the website you wish to install on to. Go ahead and select the relevant site.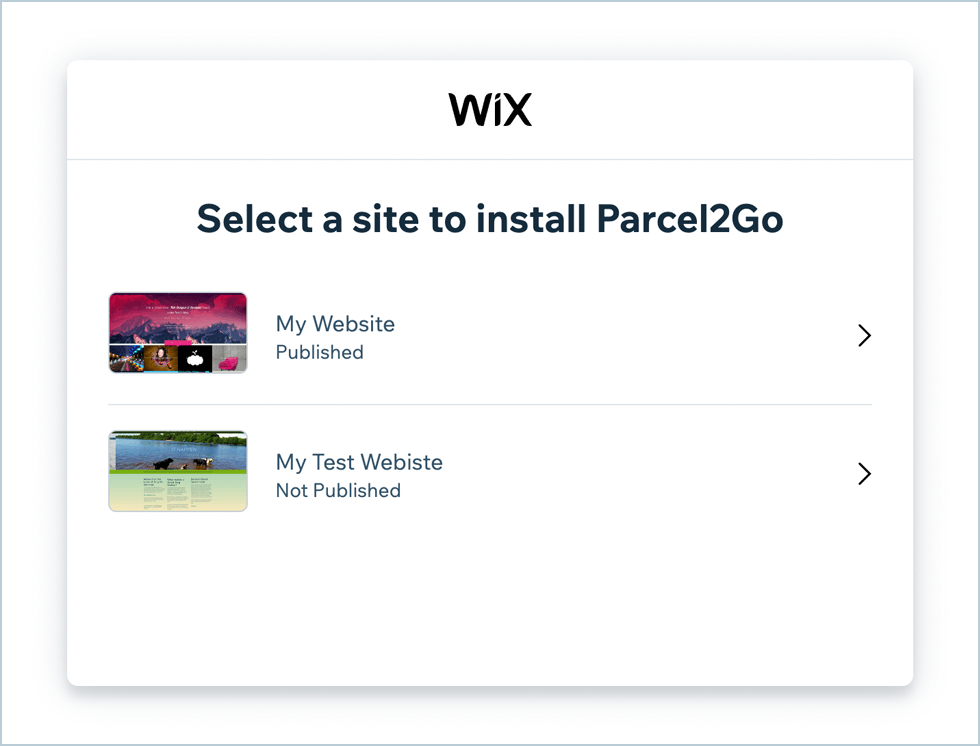 Step 5
Next you will see the third party agreement information. Click on 'Add to Site'.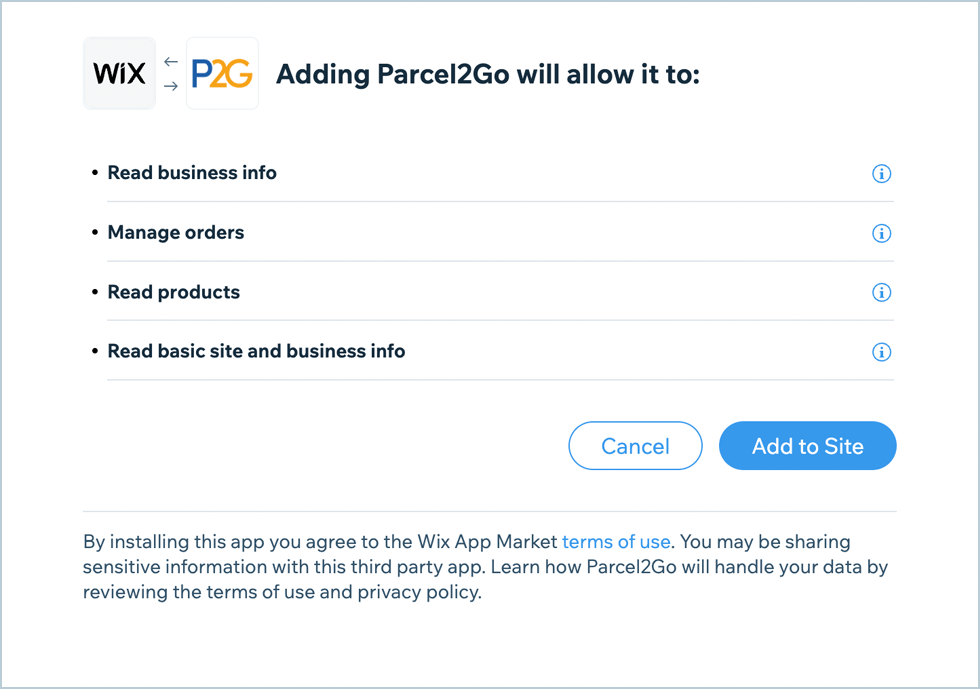 You have successfully linked your Wix store.
---
---
Search the Parcels Help Centre