Loads More Options...
About Parcel2Go.com
Parcel Delivery Tools
Choose Your Country
How to link your Etsy account
How to link your Etsy account
Linking your Etsy account takes less than a minute to set up.
Step 1
Go to 'Smart Send' within the top navigation and click on 'Linked Accounts'.
Step 2
On the Etsy row click 'Link New Account'.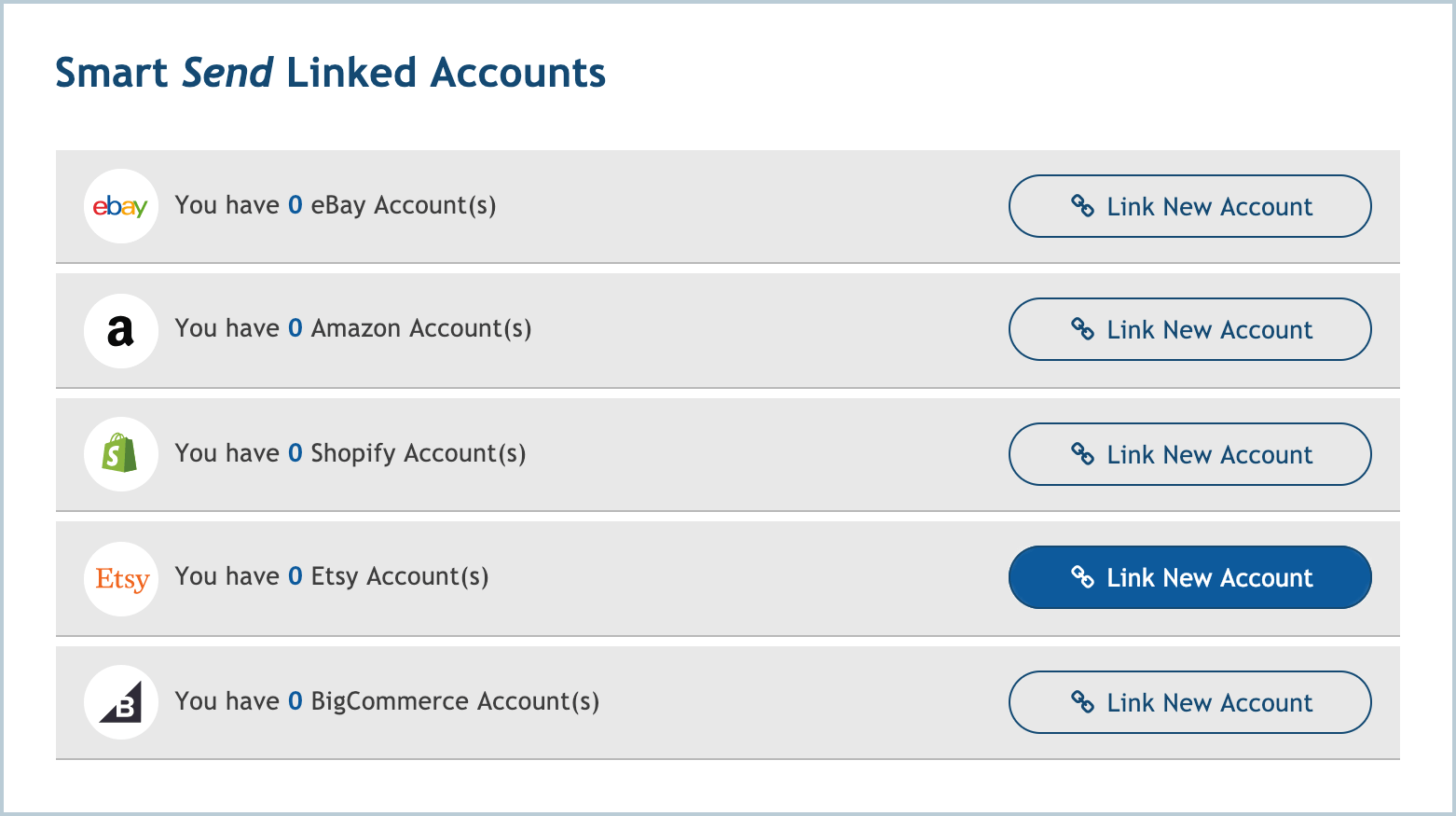 Step 3
Click on 'Link My Etsy Account'. You will be redirected to Etsy where you will need to sign in.
You will be told an application wants to connect with your account. Click on 'Allow Access'. These permissions allow us to pull your sold items through to the Smart Send platform after they have been sold.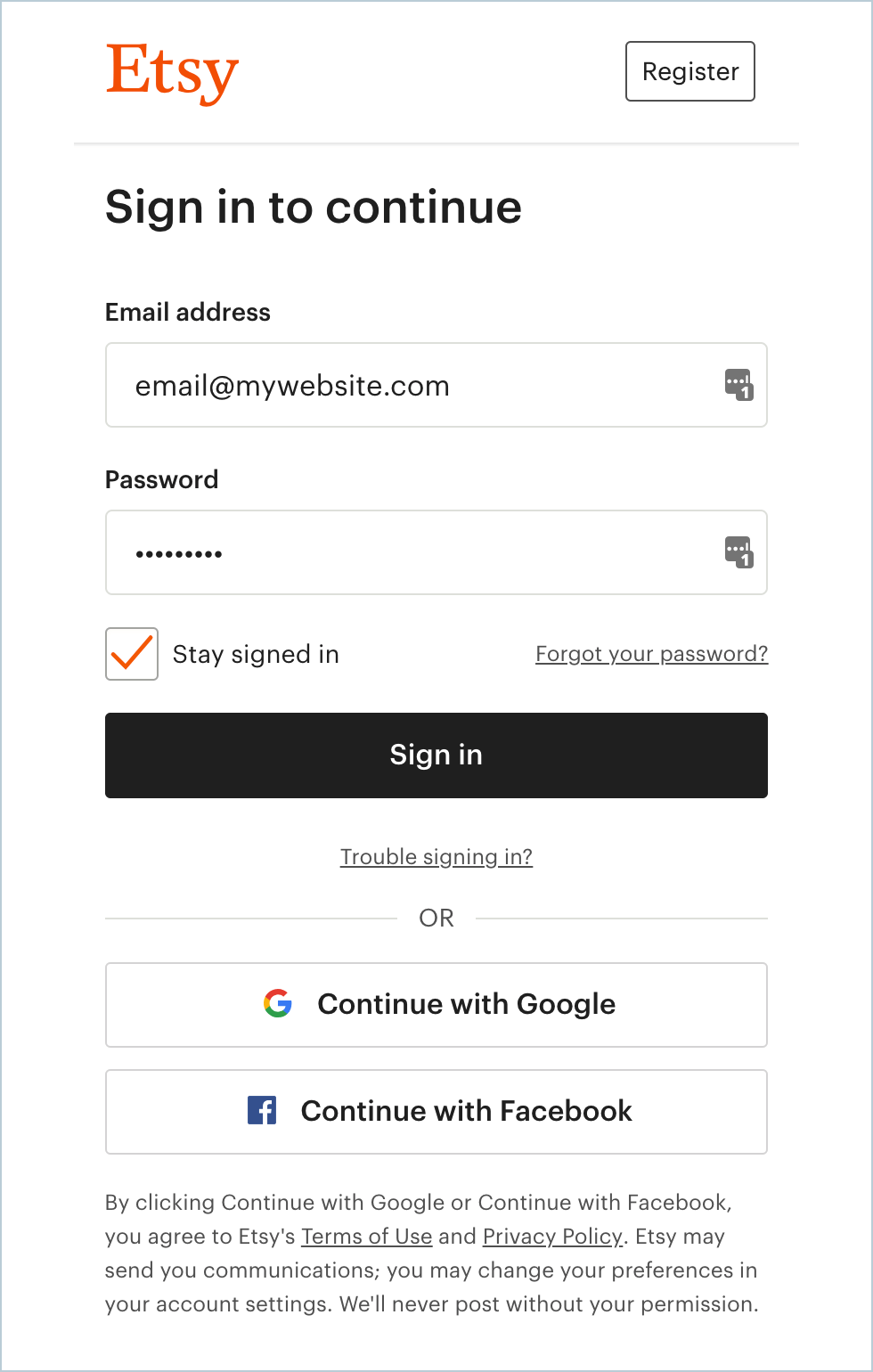 Step 4
Once you've clicked on 'Allow Access' you will be redirected back to Parcel2Go.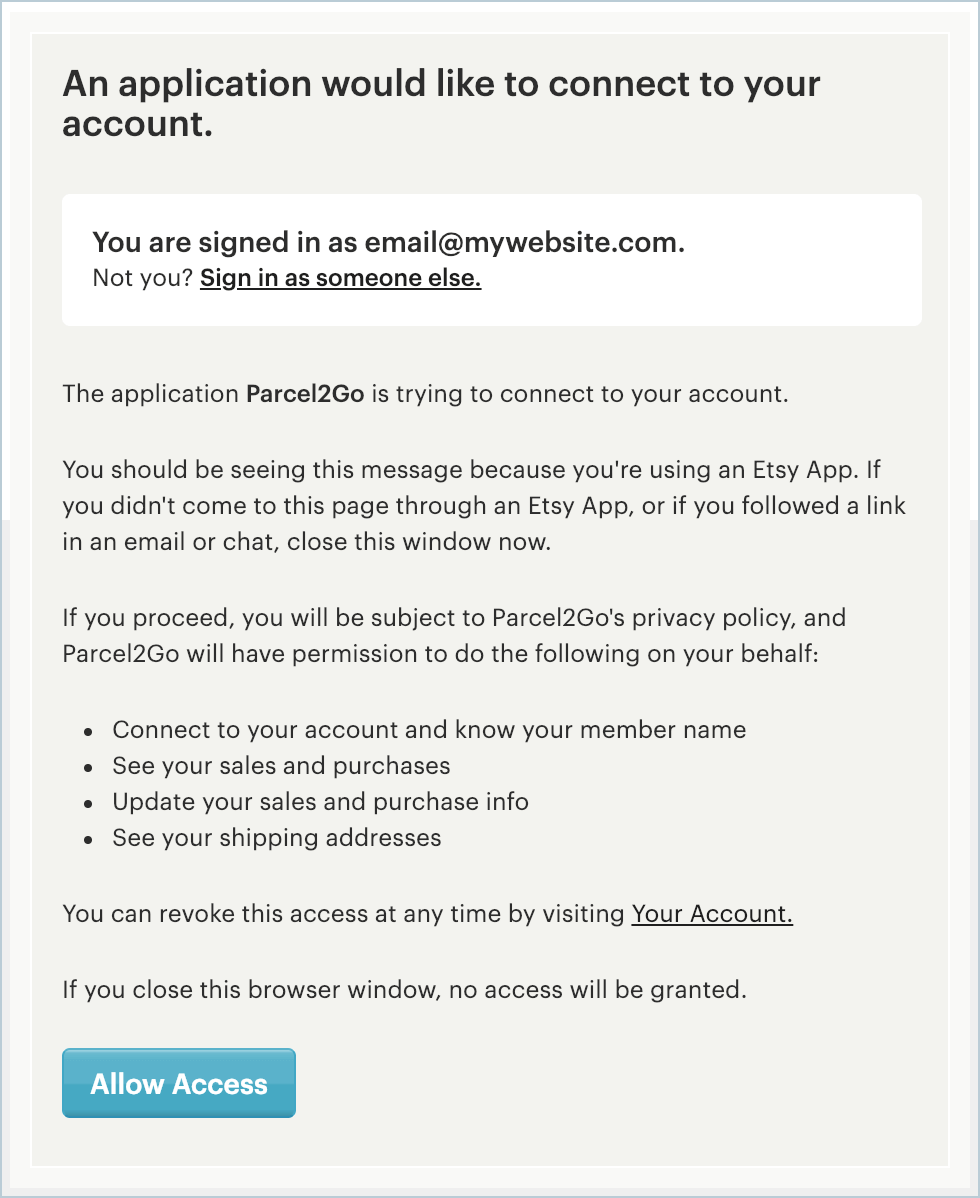 You have successfully linked your Etsy account.
---
---
Search the Parcels Help Centre