Loads More Options...
About Parcel2Go.com
Parcel Delivery Tools
Choose Your Country
Can I hand write the address on my parcel?
You can handwrite the address on your parcel if you have selected a 'Printer Optional' service.
Some services DO NOT require a printed label; look out for the 'Printer Optional' icon on the quotes result page.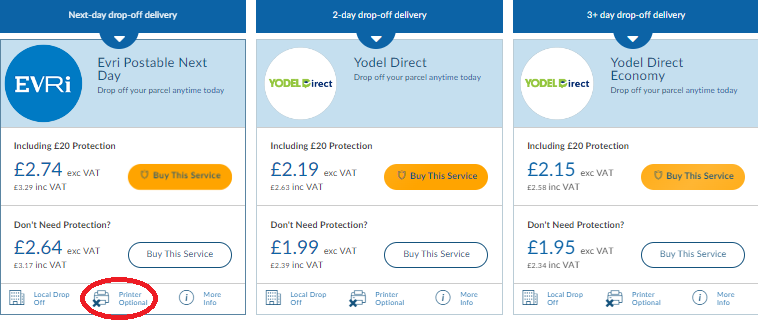 ---
UK services
Drop-off service - we recommend using the Print in Store service from Collect+
You book a Collect+ drop-off delivery at Parcel2Go.com and select the 'Print in Store' add-on for just 30p. You can select this from the pop-up that will appear on the quotes page.

Open your confirmation email on your phone to find your label barcode.

Take your parcel to your local Collect+ drop-off point and hand the barcode over to the clerk to print your label for you.
Collection services - book either DX, Parcelforce, City Sprint or Palletforce and the driver will bring labels to the collection point, so you can just hand write the delivery address onto the parcel.
---
European services
For European services, you can use Parcelforce (collection service only) and again the driver will bring labels to the collection point.
---
International services
We DO NOT offer any services delivering to countries outside of the EU that do not require a printed label.
---
---
Search the Parcels Help Centre