We will not be beaten on price!
At Parcel2Go we are committed to giving our customers great value. We are dedicated to helping our customers pay as little as possible on parcel delivery, and providing the cheapest postage costs in the UK.
We check hundreds of prices every day to ensure that we offer our customers the best delivery prices available with free parcel tracking on your deliveries, and we are so confident that we won't be beaten on price by any of our competitors that we have introduced our new Price Promise – a Lowest Price Guarantee. This means that you find a comparable delivery service cheaper, we'll match the price.
We always want our customers to have the best experience in the market and the lowest price!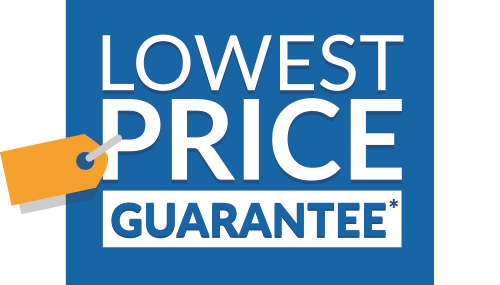 See how much you can save...
*Prices are correct as of 9th October 2019.
On top of the lowest prices you also get

Instant rates and exclusive suppliers

2% discount by using PrePay (if topped up by £100)

More than 31,000 drop-off locations in the UK

Simple booking and label creation

24-hour customer service

More delivery services than any other supplier
Submit a price match claim
To make a price match claim send an email to PriceMatch@Parcel2Go.com detailing:
Who the quote was with, and the exact delivery product chosen.
The size, weight and contents of the parcel.
The destination of the parcel.
These details will be used to help us process your request.
We will respond within 24 hours between 9am-11pm Monday-Friday.
1. Instances where we would not price match are:
Parcels sent from outside of UK (incl Northern Ireland and the Highlands) and Europe;
Parcels sent to Northern Ireland from the UK;
Only for parcels from 1KG to 30KG anywhere in the world;
No proof of competitor price and service provided;
If the delivery price or service offered is now unavailable;
If the price quoted is not as stated, for example, 4 day delivery vs 2 day delivery, or delivery only vs compensation cover;
If the request is to match a specific courier service price e.g. We would match the type of service (e.g. Next day collection), but would not guarantee this would be with the same courier as the price quote;
If the claim is a contracted price with a courier;
If the price quoted is due to an offer that is a one-off or time-bound promotion e.g. site-wide money off or promotional discount;
If the claim is made over 48 hours after the parcel has been delivered.
2. The Price Guarantee cannot be used in conjunction with any other Parcel2Go promotion, discount or coupon.
3. All price matches will be paid by refunding the difference.
4. Parcel2Go reserves the right to accept or reject any price matches.