Evri Savers Club will close on 29th July 2023. Members will receive all cashback for July after this date.
Evri Savers Club
Send over 15 parcels a week and get up to 6% cashback, exclusive to Parcel2Go
What Is Evri Savers Club?
Evri Savers Club is Parcel2Go's way of giving back to our loyal Evri customers.
Being part of this exclusive club means that when you send regularly with any of our Evri delivery services*, we'll give you cashback at the end of each month. Enjoy extra peace of mind with 50% cashback on any additional parcel protection too.
And the more you send, the more you save! If you reach any of the Evri Savers Club thresholds, opt in to join us by completing the form above.
| Member type | Monthly Parcel Sends | PrePay Cashback | Protection Cashback |
| --- | --- | --- | --- |
| Standard | 66-221 | 3% | 50% |
| Pro | 222-442 | 4.5% | 50% |
| Elite | 443+ | 6% | 50% |
*excluding Evri Postable services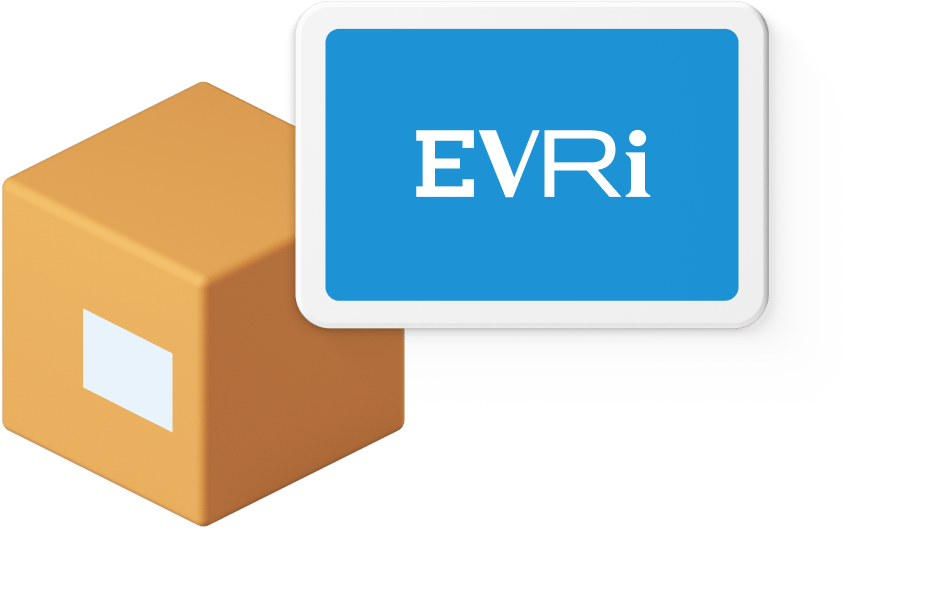 How It Works
You can join Evri Savers Club if you send more than 66 parcels a month with Evri drop off or collection services through Parcel2Go. Here's how to access your exclusive Parcel2Go discounts:
1 - Opt in to join Evri Savers Club by filling in the form at the top of this page
2 - Continue shipping with Evri delivery as you normally would
3 - At the end of each calendar month, we'll calculate exactly how much cashback you've earnt and put it in your Parcel2Go account in the form of PrePay within 7 working days
The cashback you receive at the end of each month includes the discounted Evri service amount as well as 50% back on any extra Evri parcel protection you purchased for your parcels. You can then spend your PrePay on any Evri delivery service on Parcel2Go.com.
And you can access all the benefits you usually get when you ship with Parcel2Go - such as 24-hour customer service, free Evri tracking on all services, and unbeatable Evri prices.
Need An Upgrade?
If you find that you're regularly sending more Evri parcels than when you joined the Evri Savers Club, we'll automatically upgrade your membership from Standard to Pro, Pro to Elite.
Unlock bigger discounts and access the best Evri prices, without having to lift another finger!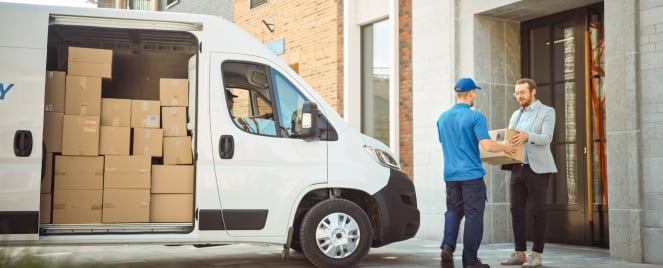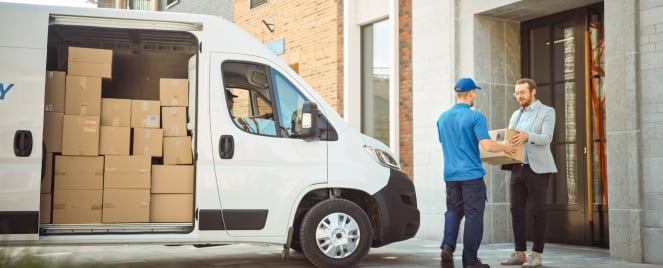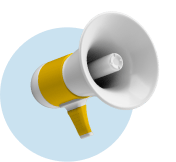 Our Top Tip
If you regularly send an average of 15 parcels a week with any of Parcel2Go's delivery services, we'll invite you to become a Parcel2Go VIP. Access our VIP chat services and get expert advice from your dedicated VIP account manager.
Open an Evri Business Account with Parcel2Go
If you're eligible for an Elite membership with our Evri Savers Club, why not open a Parcel2Go business account with Evri instead to access even bigger discounts?
When you open a business account, you save up to 42% on Evri collection services compared to the 6% you get with an Evri Savers Club membership.
On top of discounted rates, a Parcel2Go business account lets you book a 2-hour parcel collection window that suits you. And you can contact your dedicated Parcel2Go account manager on the phone whenever you need.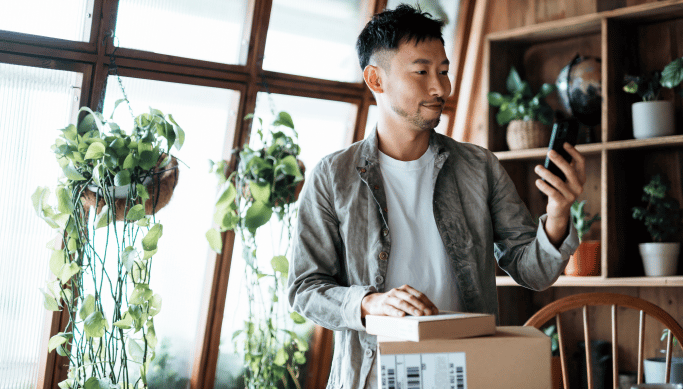 Do I get cashback on international Evri delivery?
Yes! With Evri Savers Club, you get up to 6% cashback on all Evri delivery services (except for Evri Postable services) and 50% off all additional parcel protection costs.
That means whether you use Evri drop off or collection, UK or international postage, you'll get the cheapest Evri prices with Evri Savers Club. And at Parcel2Go, Evri tracking is available free of charge, no matter which service you choose.
What if I start sending less Evri parcels than before?
If you have an Elite or Pro membership but find that you're dropping below the threshold, don't worry. We will adjust your membership and cashback amounts automatically each month, so you'll only ever have to opt in to Evri Savers Club once.
As long as you send over 66 parcels a month, you will always receive the cashback you're eligible for once you join Evri Savers Club.
Can I join Evri Savers Club and open an Evri business account?
Evri Savers Club memberships are not available alongside our Parcel2Go Business Accounts.
If you regularly ship 100+ Evri parcels a week, we recommend opening an Evri Business Account to unlock the biggest discount. With a business account, you will automatically receive up to 42% off of all Evri collection services, instead of the 6% cashback you receive with an Evri Savers Club membership.
But if you don't yet send over 100 parcels a week with Evri, our Evri Savers Club is a great option for you.