PrePay - The Faster Way to Pay
Speed up your bookings by adding funds in
advance and get an additional 2%* for free!
What is PrePay?
PrePay is a unique service that allows you to add funds to your Parcel2Go account before you book.

Faster Booking
Skip entering your card details at
checkout.

Easier Payments
Use Auto PrePay to automatically
top up your funds.

Rewards
*Get 2% extra for free when you
top up by £100 or more.

Safe. Secure. Simple.
All of our transactions are verified using 3D Secure and are processed by Braintree, a PayPal service, to ensure all payments are transferred safely.
How Do I Top Up?

Set up your Parcel2Go account (if
you haven't already) and log in.

Go to the "PrePay Balance" tab in
the top right-hand corner and
click the "Add PrePay" button.

Enter the amount you wish to top up
by along with your payment details.

What is
Auto PrePay?
Auto PrePay gives you your time back by updating your
PrePay account for you whenever you're running low.
That way, you never run out of funds again.
Here's how it works:
Click "Enable automatic PrePay top-up" in your PrePay Settings.
Select the card that you want to use.
Set your auto top-up rules including how much to top up and when.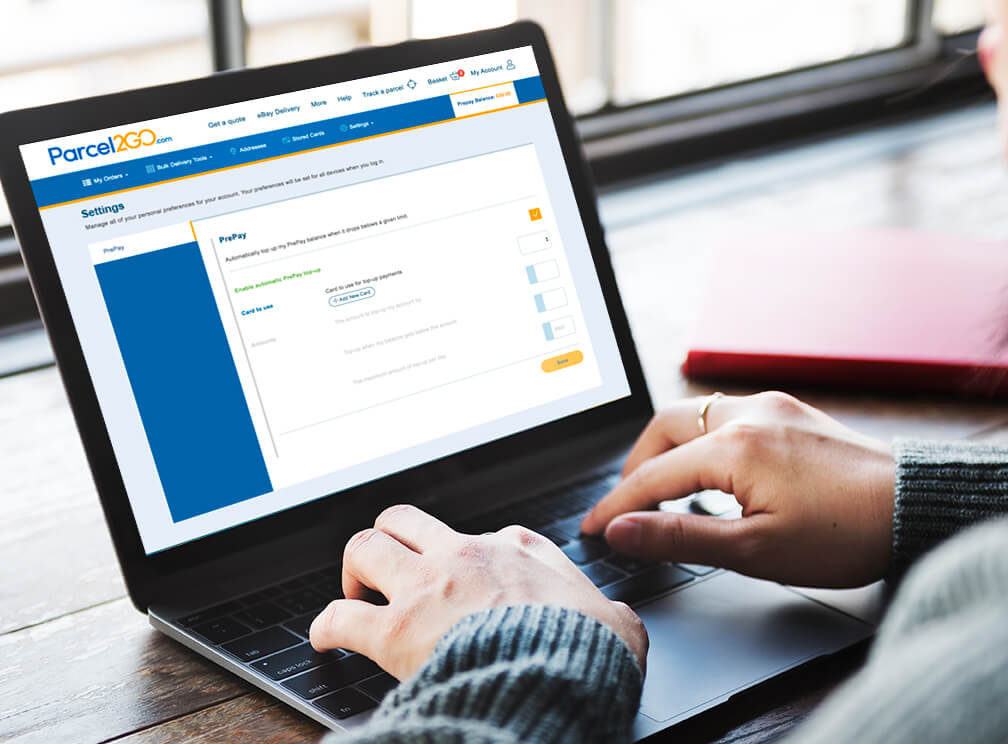 Compatible with Smart
Send
1. You can use PrePay to pay
for all the orders you import
into our Smart Send tool.
2. You can even set it as your
default payment method for
automatic sending with the
Smart Send tool.
3. It's a great way to help you
budget for your e-commerce
shipping in advance.
4. Just select "Pay with
PrePay" at checkout.