In today's world, where online shopping and home deliveries have become the norm, it's important to make sure our delivery methods are as environmentally friendly as possible. That's where green delivery comes in. Often known as sustainable delivery, this delivery method actively reduces the ecological footprint home delivery has on the environment.
We look at 3 easy ways you can offer green delivery as a business and the most sustainable shipping companies.
And with Parcel2Go, choose from a variety of green couriers such as DPD, Royal Mail and DHL at some of the UK's lowest prices. Get a quote today and select from a range of services.
What is Green Shipping?
In a nutshell, green delivery is the most environmentally friendly way to transport your items. It's a growing trend in the shipping world as we focus more and more on the environment, with over 50% of shoppers willing to wait longer for sustainable orders.
Couriers offer green delivery by providing services that directly reduce carbon emissions, optimise delivery, and use sustainable packaging to reduce their carbon footprint with each delivery.
The Importance of Green Delivery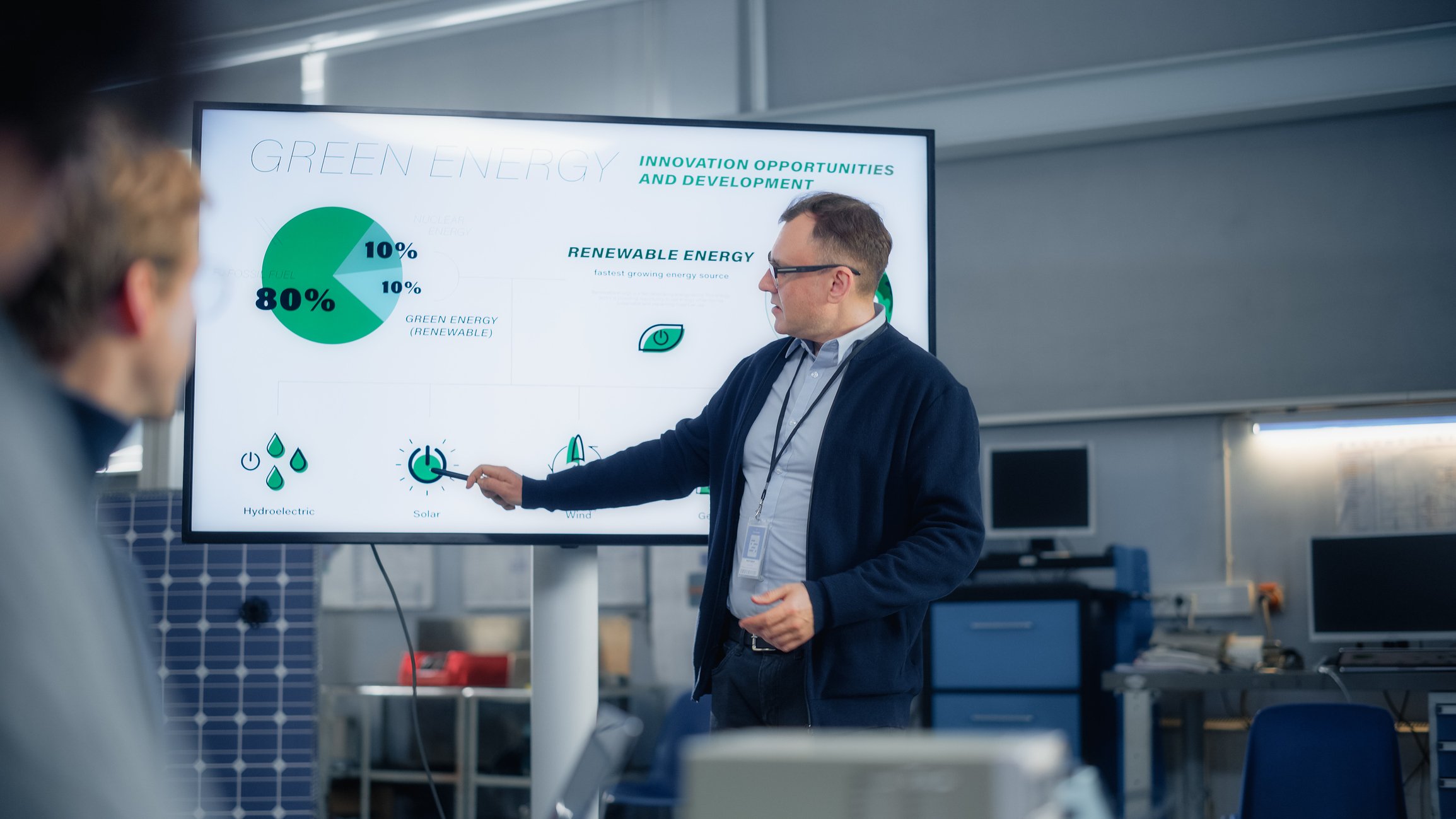 If you're a business with many orders to fulfil, eco-friendly shipping may not be at the top of your priority list. But let's look at the benefits of green delivery:
Carbon Footprint Reduction - Traditional delivery methods are shown to produce significant greenhouse gas emissions, which can speed up climate change. Delivery vehicles often run on fossil fuels which release gas that harms the environment and air quality. Green shipping offers delivery through electric vehicles and bicycles, helping to reduce air pollution.
Resource Conservation - Sustainable delivery includes eco-friendly packaging and optimised delivery routes that minimise the waste we produce with each delivery. This allows us to conserve valuable natural resources and reduce the strain on ecosystems.
Improve Brand Image - As people become more and more environment conscious, it's important for businesses to include environmentally friendly practices into their operations. This will show your commitment to becoming more sustainable while developing your customer loyalty and brand image.
Saving Costs on Shipping - As orders are often grouped together and delivered in bulk through green logistics, your business will benefit from the lower shipping costs. You may also find that opting for sustainable packaging is cheaper than traditional packaging as it's made from recyclable materials!
3 Ways to Start Sustainable Shipping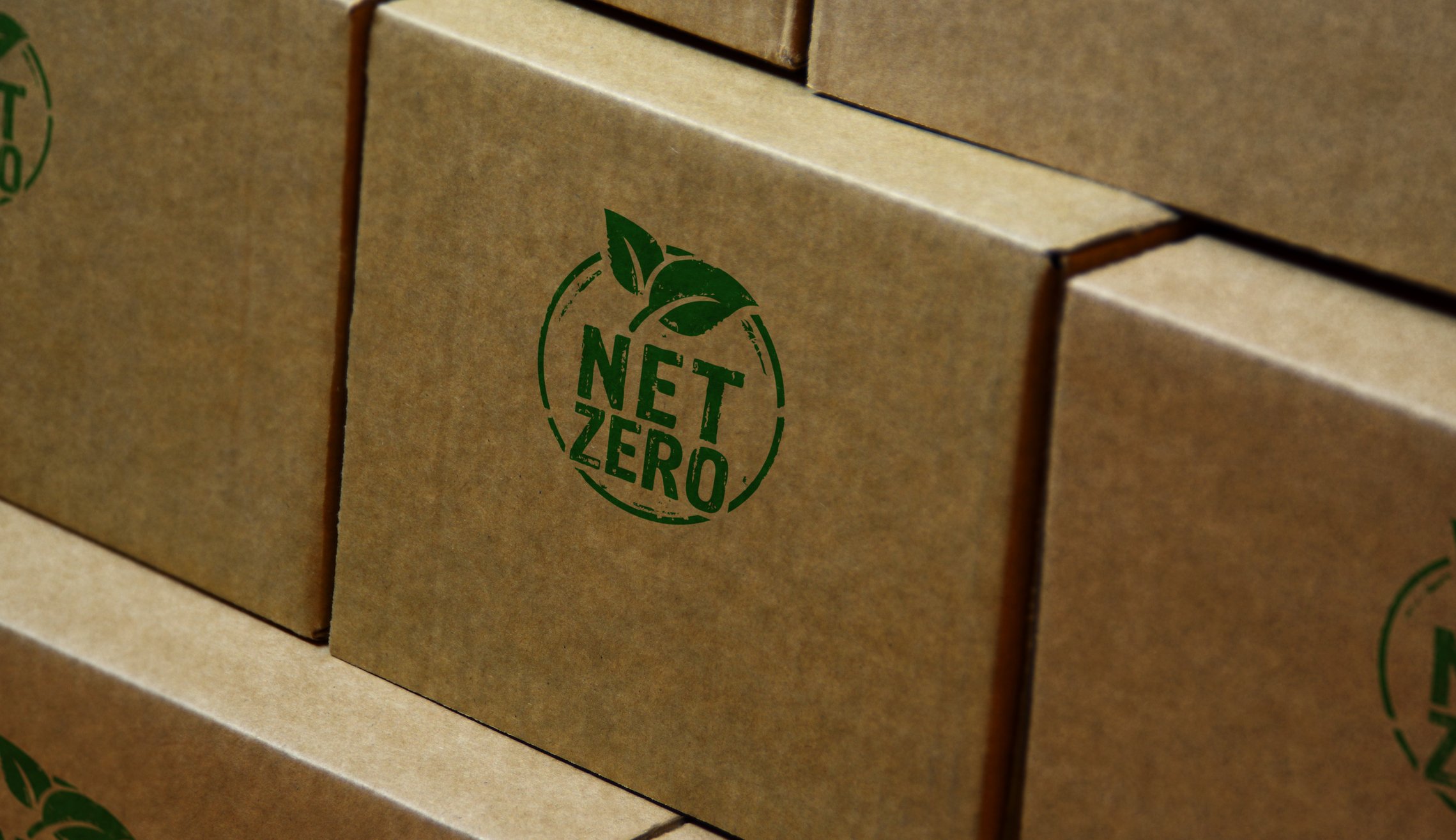 If you're looking to reduce the environmental impact of your deliveries, there are many actions you can take. But to get you started, here are a few suggestions:
Combining Orders
As we mentioned earlier, grouping orders together can greatly reduce carbon emissions caused from transport. Instead of multiple orders, you can have a bulk of items delivered at one time.
Try offering relevant product suggestions to your customers before they checkout or even offering discounts on bundles. This could save delivery journeys in the future when your customer finds and decides they want to buy more of your fabulous products!
Eco-friendly Packaging
Reducing single use packaging is one of the easiest and most effective ways to make your business more environmentally friendly. Using more sustainable packaging when you can will reduce the amount of waste material inflicting damage on our ecosystems.
Try to avoid excessive plastic packaging and opt for recyclable or biodegradable alternatives whenever possible.
Offering eco-friendly packaging to your customers will not only reduce the environmental impact, it could also be a big selling point for your customers. If your customers are torn between purchasing a product from you or a competitor, having environmentally friendly packaging could sway them in favour of your business.
And if you need help getting started on creating your sustainable packaging, read our eco-friendly packaging ideas for your products.
Send Multiple Orders at Once
By using bulk shipping, you optimise delivery routes and times, and lower your environmental impact as couriers make less trips.
Waiting until multiple orders come in from different customers before you start delivering. This increases efficiency and reduces delivery drivers' time on the road.
However, you want to make sure you're still shipping to your customers on time, so don't wait too long before setting off on your deliveries! And make sure you always communicate realistic delivery times to your customers.
Green Couriers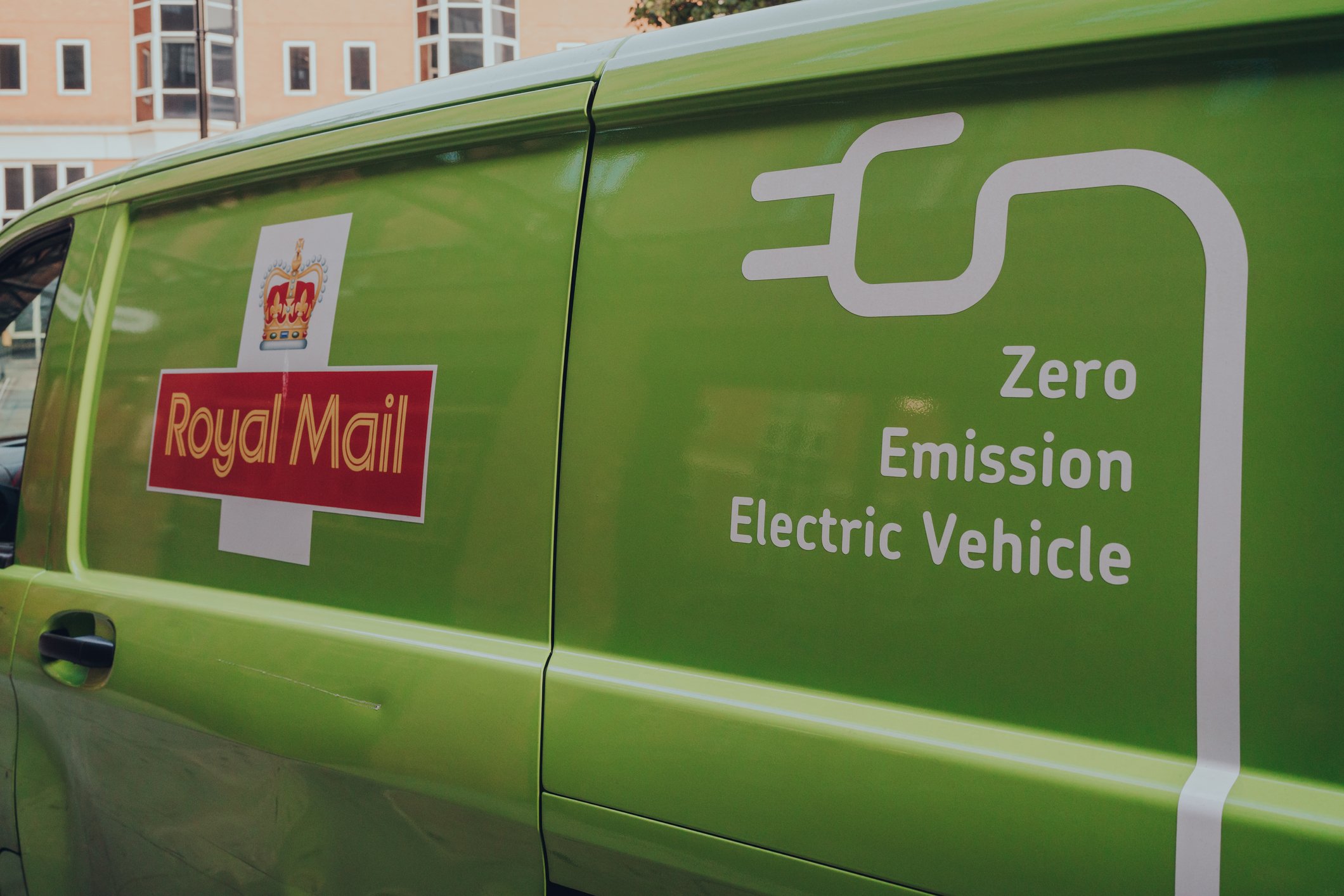 One of the easiest ways you can make your shipping more sustainable is simply by choosing a more sustainable courier service to deliver your orders.
Getting Green with DPD
When it comes to sustainability, DPD is investing heavily. Pursuing their aim of becoming the greenest delivery company around, they've added over 2900 electric vehicles (EVs) to the road and have made over 18 million green deliveries to date! They've also seen 0% waste to landfill and 90% of waste is either reused or recycled.
As a business, they know why sustainability is so important. Pledging to become the UK's leader in sustainable delivery, DPD has saved over 5 million kilograms in CO2 from their green deliveries
Want to send a parcel with DPD? You can get a quick quote here.
Sustainability at Royal Mail
Royal Mail is targeting to become a 'net zero' service by 2040. To do so, Royal Mail have taken many actions to rescue their waste and carbon emissions. One initiative they've incorporated is 'Steps To Zero". This involves 90,000 'Posties' who walk over a billion steps a day to deliver parcels! In fact as of today, approximately ⅔ of Royal Mail's deliveries are made purely by foot or through a 'park and loop'. These feet on the street help make Royal Mail one of the most sustainable options to deliver parcels.
Being environmentally friendly is clearly important to Royal Mail, and they actively continue to develop their eco-friendly strategy. They recently announced plans for drone technology for deliveries to remote and island communities - demonstrating their desire and innovation to help the environment.
Royal Mail Transitions to Renewable Energy Ran Vehicles
As part of Royal Mail's 2040 net zero target, they've recently announced plans to reduce emissions from heavy goods vehicles (HGVs). Royal Mail have acted on their larger fleet by converting some heavy goods vehicles to run on renewable diesel alternative, Hydrotreated Vegetable Oil (HVO). The Sheffield mail centre, Midlands Super Hub, and Manchester vehicle operating centre are the first locations to make the switch, and four more sites will follow suit in the coming months!
If you'd like to send a parcel with Royal Mail, get a quote with Parcel2Go today!
DHL's Journey Towards Environmental Friendliness
DHL has made significant strides in becoming more environmentally friendly. Recognising the need to reduce carbon emissions and tackle climate change, DHL have invested heavily in alternative fuels and electric vehicles in their delivery fleet. As of today DHL have achieved over 100 million last-mile delivery kilometres with electric vehicles.
DHL has also recently announced a 'GoGreen Plus' initiative. Though only available to customers in the coming months, this option can help bring down Scope 3 emissions - the indirect greenhouse gas emissions that occur in a company's value chain.
You can easily send a parcel through DHL with Parcel2Go - get a quote today to find the best service for you.
Being greener with your shipping is easier than you think. And as sustainability becomes more and more the norm, green shipping will be an important addition to your delivery in the future.
And for businesses, adding environmentally friendly shipping options to your delivery has proven to not only improve efficiency but also your brand's image and customer loyalty - making it an interesting option for you to consider.