There's nothing more lovely than receiving a wedding invitation through the post. And in today's digital world, there's something romantic about the fact that mail is still the number one way to send out wedding invitations.
Check out our top tips on how to post wedding invitations while making sure they arrive exactly when you need them to and stay within your wedding budget.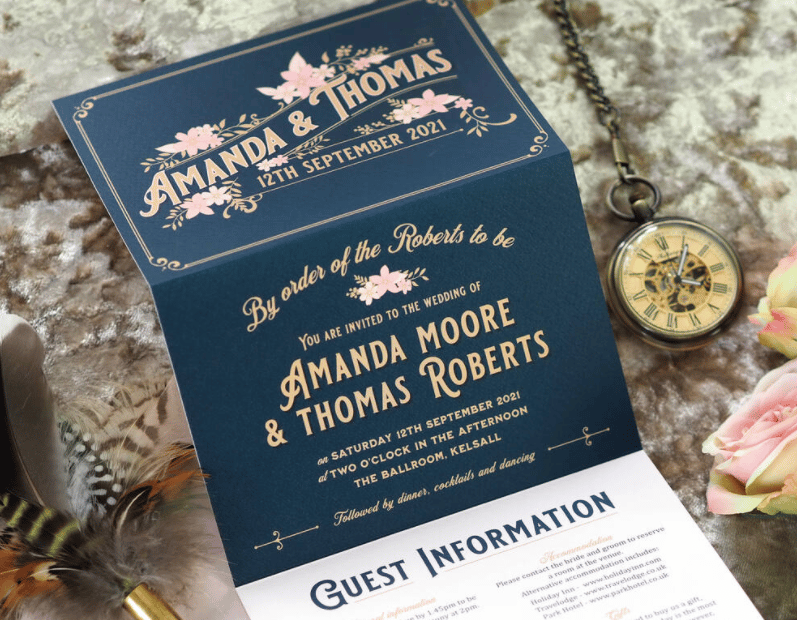 How Much Does It Cost to Send Wedding Invitations?
In general, you should set aside around 2-5% of your wedding budget for your wedding invitations. This includes the invitations, envelopes, gift lists, RSVPs, accommodation information, printing, and the postage costs.
Save Money with Mass Mailing
Because you'll be sending your invitations out all at once, you can save money by using a letters and small parcel delivery service like Whistl.
By sending your wedding invitations with Whistl's mass mailing service, you can save up to 21% on the cost of second-class stamps. All you'll need to do is:
Address your envelopes as normal
Bundle your invitations together into a box and seal it with a delivery label
Take it to your nearest drop off point
You can read more about how to send bulk mail in our handy FAQ section or go ahead and start the booking process by entering your amount of wedding invitations.
How to Post Wedding Invitations (and Keep Costs Low!)
As well as sending bulk mail, it's important to think about the size of your invitations if you're looking to reduce postage costs. The size and weight of your wedding invitations can increase quickly depending on the type of card you choose and the amount of inserts you include.
If you want to keep your postage costs low and stick within the small letter rate, your wedding invitations will need to match these criteria:
240mm maximum length
165mm maximum width
5mm maximum depth
100g maximum weight
Once you've decided on your wedding stationery, it's a good idea to make up a sample so you can check the size and weight. Veering away from standard envelope sizes can push your invites into the large letter rate, increasing your postage costs. So sticking to smaller measurements will mean cheaper postage.
When to Post Wedding Invitations
You should send out wedding invitations between six to eight weeks before your wedding date.
This gives your guests enough time to plan their diaries, book accommodation, and make travel arrangements if needed. If you're planning a destination wedding, you should consider sending out wedding invitations three months ahead of your big day.
Send a Save the Date Card
Save the date cards are a great way of informally asking your guests to reserve your wedding date in their diaries before you send their official invitations out. They can be very useful if you're planning on getting married during the summer holidays or other times when it might be difficult for guests to attend.
Keep in mind that sending save the date cards will double your budget to post wedding invitations if you send them to every guest.
A top tip is to reserve these for guests who you just can't imagine celebrating without. Send your save the date cards out around six to eight months before your wedding and follow them up with an official invitation at the normal time.
Save Money on RSVPs
While some couples request RSVPs by post, it's popular for most couples to ask guests to RSVP via text or email. And the upside of this is that it's free for both you and your guests!
If you'd like your RSVPs to come the old-fashioned way, it's always best to include a stamped addressed envelope. This will make it super easy for your guests to accept your invitation, but the downside is it will cost you extra to buy a stamp for each guest.
Send Thank You Cards with Parcel2Go
When you're in the depths of planning, your big day may feel like a while off. But once 'I do' and shared the first few weeks of your new lives together, it's nice to thank your guests for sharing your special day.
Just like your wedding invitations, Parcel2Go make it easy to send cards in bulk with our letters and small parcel delivery service.
We love the idea of using a photo from your wedding day to create your thank you cards. All you'll need to do is fill them with some heartfelt words, address them individually then leave it up to Whistl to sort and deliver your items.
And check out our Full Wedding Planning Checklist to help you plan your big day!