Loads more options...
About Parcel2Go.com
Parcel Delivery Tools
Choose Your Country
Access Point™ to Access Point™
Price From:
£4.85 exc VAT

The UPS Shop to Shop service allows you to drop your parcel in to one of their many outlets. When the parcel has been collected by UPS from your local shop, delivery will be made within 1-3 working day to the recipient's pre-selected local UPS shop for them to collect. If your parcel is dropped off at your local Access Point before 12 noon it will have a greater chance of being collected by UPS couriers for next day delivery. Collection and delivery are not guaranteed but currently enjoy a very high success rate

The recipient will need to provide ID when collecting their parcel. The following will be accepted: Birth Certificate , Citizen Card, Foreign ID Card, Passport, and UK Driving License

Buy This Service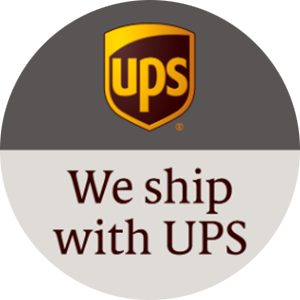 Renowned for outstanding customer service and reliability when it comes to parcel shipping, UPS has launched a brand new service with Parcel2Go allowing more flexible collection and deliveries. This new offering makes the most of UPS Access Points, cleverly located throughout the UK. So how does it work? Well, instead of waiting in for your parcel to be collected, you can drop it off at the Access Point closest to your home. It will then be delivered to the Access Point nearest in location to the recipient. That way, the recipient are able to collect the parcel at a time that best suits them. For your added convenience, the UPS Access Points are generally open around seven days a week based around normal shop opening times. Here at Parcel2Go, we pride ourselves on going above and beyond for the customer. The new UPS service is easy to use and competitively priced to ensure that you never have to pay over the odds for parcel shipping. Try the new UPS Access Point Shop to Shop service today and see how much you could save.
A maximum of 30 parcels per order
20 kg maximum parcel weight
0.8 m maximum parcel length
999 cubic feet maximum parcel size
Allgrove
Excellent Experience
Good competitive price for very heavy package (about 19kg). So good to be able to drop it off as I work and staying in all day waiting for collection is very difficult. I dropped it off at about 3.20pm in Chichester and it was delivered in York at about 10.30am the following day.
---
Lombardi
Excellent service!!
---
This is the first time I have used this site and found it easy to navigate and it offered all the information I required. I used the UPS service where you drop the item off at a local point and its then delivered to the recipient it saves you waiting for the goods to be uplifted from home or work Th
...
e price was good delivery done quickly all in a very professional service will use this in the future.
[More]
---