Loads more options...
About Parcel2Go.com
Parcel Delivery Tools
Choose Your Country
Motorcycle Delivery
Price From:
£14.21 exc VAT
Collections are made Monday to Friday within the UK Mainland only. Collections are guaranteed within the day specified and collections will be made within an hour slot specified by the customer. Parcels will be delivered the same day there isn't any guarantee on the time of delivery.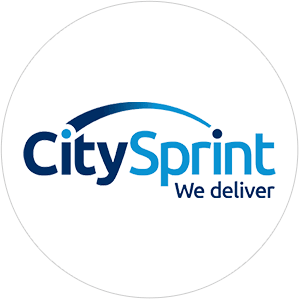 CitySprint couriers specialises in assisting those within a range of sectors, including the industrial, manufacturing, automotive, geotechnical, scientific, agricultural and food industries and can safely transport hazardous and non-hazardous industrial and environmental samples across the country. They can do this thanks to their specialist fleet of vehicles and fully ADR couriers who will ensure your samples are delivered in such a way as to safeguard the chain of custody, which will be managed by Dangerous Goods Advisors that will be fully trained in this sector.
One of the most agile methods of delivering packages is via motorbike. CitySprint's motorcycle courier fleet has been designed specifically for the task at hand, with each motorcycle being fitted with an oversized top box that can contain sample pouches for delivery. We offer this service for pre-booked deliveries, although we can also work to an ad-hoc timetable with emergency responses available.
Each of CitySprint's motorcycles is inspected regularly to ensure they all meet the expected requirements and, when required, their motorcycle couriers can carry Material Safety Data Sheets (MSDS). CitySprint has a total of 35 service centres and so are always on hand to assist, and thanks to our real-time consignment tracking updates our customers are able to follow their delivery from A to B.
Great value service for business or residential addresses
Compensation cover available up to £2500
Maximum Weight: 5 kg
Maximum Parcel Length: 0.3 m
Maximum Parcel Size: 999 cubic feet