If you're looking to grow your business and reach more customers, selling your products across different marketplaces might seem like an obvious step. But handling shipping for all these platforms separately can be tricky. That's where Smart Send comes in.
With Smart Send, not only will you get automated and cheap shipping from one place - you'll also be able to integrate with a variety of popular online retailers as well as your own website. From Amazon to eBay, you'll never be short of options to grow your business!
Here's all the marketplaces you can integrate with and more on Smart Send.
What is Smart Send?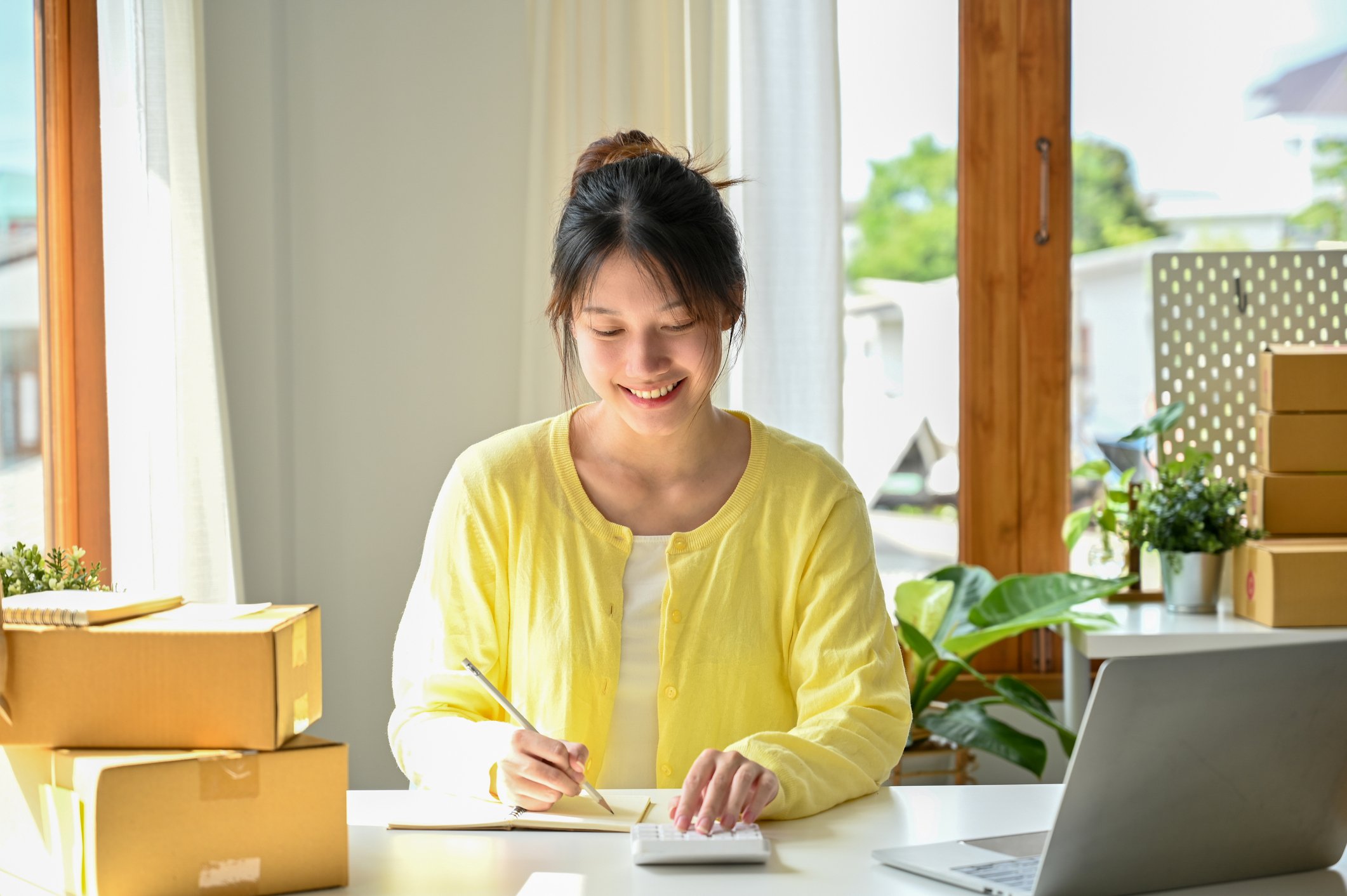 Smart Send is more than just a shipping tool - it's the key to unlocking your business potential. With an easy to use interface and powerful features, it's designed to make your selling life as easy and productive as possible.
Whether you're running a small online store or managing a full-fledged ecommerce empire, Smart Send can help to streamline your shipping. The best part? It's completely free! Just sign up for Smart Send today using your Parcel2Go account.
Why Use Smart Send?
After signing up to Smart Send, you get access to a range of features that will help to make sure your products are delivered easily at the best possible prices. Some of our best features are:
Lowest Shipping Rates in the UK - You won't find a cheaper place to ship your products elsewhere. Have your parcels delivered from as little as £2.15 exc VAT!
Fast Order Management - See all of your orders from across multiple marketplaces from one easy to use platform.
Rule Implementation - Automate your shipping with our simple Rule Manager.
Range of Delivery Services - Get quick and reliable shipping across the UK and the world with a variety of trusted couriers, such as Royal Mail, Evri and UPS.
Free Tracking - All bookings made through Parcel2Go will have free tracking included. You'll get your tracking number via email after booking your parcel which you can send to your chosen marketplace and customer to let them know your parcel is on the way!
24/7 Customer Service - Our dedicated support team is available 24/7 via email, live chat and phone, so you can have all your questions answered quickly and accurately.
Which Marketplaces Can I Integrate With Parcel Delivery?
By signing up to Smart Send, you'll get the opportunity to expand your business across a variety of popular online marketplaces. Grow your brand's presence and connect with diverse audiences all while managing your shipping from just one place.
Integrating your chosen marketplaces with Smart Send is easy. All you need to do is visit your Linked Accounts, and grant access to the marketplace you want to sell on in your Smart Send account.
Here are the many online marketplaces you can integrate with today:
eBay
Selling on eBay puts your products in front of the eyes of many potential customers. eBay offers a versatile platform for sellers to list a variety of products from electronics to clothing. And did you know that Parcel2Go is officially the cheapest way to ship on eBay? We'll make sure your eBay products are shipped reliably without breaking the bank!

Etsy
Connect with Etsy to reach a global audience hungry for unique products. As one of the most popular online marketplaces in the UK, Etsy is the perfect place for artisans, crafters, and creators to showcase their handmade goods. See how you can start an Etsy business.

Amazon
Link up with Amazon to tap into a massive customer base looking to explore an endless variety of products. With Amazon's global popularity, you'll never be short of eyes on your items.

BigCommerce
With BigCommerce, you'll be able to grow and host your own online store. It allows sellers to set up and operate their online store remotely - leaving you to focus on building your brand and presence. Let Smart Send handle your shipping so you'll have even more time to build your business!

EKM
EKM is designed to help you create, manage, and grow your online store with ease. Whether you're just starting out or looking to expand, EKM offers a suite of tools to support your business goals.

Adobe Commerce (Formerly Known as Magento)
Connect with Adobe Commerce to build a customisable online store. With its range of features, Adobe Commerce allows you to create an e-commerce website for your brand's unique needs. And by integrating Smart Send, you'll be able to manage your shipping effectively!

Not On The High Street
Integrate with NOTHS to list your products on a creative and unique online marketplace. Not On The High Street offers you a simple and effective way to get your products in front of over thousands of eyes each month. Perfect for new sellers looking to sell their items quickly and easily!

OnBuy
OnBuy has been designed to make sure sellers achieve success, making OnBuy easy to use for anyone! Unlike auctions, OnBuy uses a fixed-price model, providing simplicity for your purchases and making sure you can get the best possible prices for your products. Learn how you can start selling on OnBuy today.

PrestaShop
Connect with PrestaShop to create a stunning online storefront that connects with your target audience and showcases your brand. With its user-friendly interface and powerful features, PrestaShop allows sellers to build and manage their ecommerce websites effortlessly.

Shopify
Shopify is an easy to use ecommerce platform that allows you to kickstart, expand, and manage your business operations. With its user-friendly design and extensive features, Shopify makes it easy for entrepreneurs to set up and run their businesses online.

SquareSpace
Link with SquareSpace to turn your website into an engaging ecommerce platform. With its simple website builder and various ecommerce features, SquareSpace enables you to easily showcase your products and reach customers effectively.

Wix
Use Wix to turn your website into an online store that captivates and sells to visitors. Wix's easy drag-and-drop editor and ecommerce tools make it simple for you to create visually appealing online shops and manage products efficiently.

WooCommerce
With its plugin capabilities and customisable features, WooCommerce offers a flexible solution for selling products online while leveraging the website building power of WordPress.

Got Your Own Website?
If you've got your own website or prefer to import orders manually - we've got you covered.
Integrate Your Website
Go to your 'Linked Accounts' to apply for a Parcel2Go.com API key and link your website today.
Upload a CSV
And you can easily upload CSV files to manage order details from your Parcel2Go account and import orders manually.
At Parcel2Go, we work hard to build relationships with a variety of sales channels so we can bring you even more swift marketplace integrations with Smart Send.