Loads more options...
About Parcel2Go.com
Parcel Delivery Tools
Choose Your Country
UPS Access Point Euro™
Price From:
£11.25 exc VAT

Using a UPS Access Point Euro service allows you to drop your parcel at a convenient UPS location. Once your parcel has been dropped off, delivery will be made within 3-5 working days throughout Europe via the UPS delivery network (Please note that some destinations produce slightly longer transit times). This service quotes based on size, weight and destination of parcels. Collection and delivery are not guaranteed but currently enjoy a very high success rate.

Buy This Service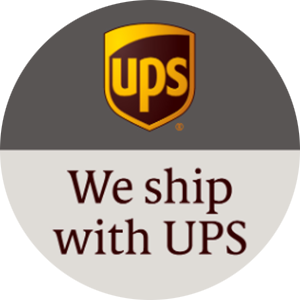 UPS are one of the most instantly recognisable parcel couriers with their brown vans and uniforms, as well as this they are one of the leading parcel couriers in the world with distribution centres throughout the world making them a premier choice.

UPS is building a network of locations across the UK. UPS Access Points allow customers to select any one of their convenient locations for package drop off, of pre-labelled parcels. Each location is hand-picked based on its location and layout, making the experience fast, friendly and efficient.

You will be able to drop your parcel off at one of the UPS Access Points seven days a week to make things all the more easier for you. We are able to collect parcels from our parcel drop off points the same day or following day, dependant on the time of drop off and will deliver your parcel within 1-2 working days, ensuring speedy shipping. You will then be able to track your delivery with our online parcel tracking service, and we offer compensation cover for extra peace of mind.


Great value service for business or residential addresses
No need to wait in all day for collection
Compensation cover available up to £2,500


A maximum of 30 parcels per order
20kg maximum parcel weight
80cm maximum parcel length
cox
euro delivery made easy
We chose this service because it was excellent value for money, as this was an ebay sale we needed to keep postal costs down. The drop off point was convenient and local and the process was easy. We were able to keep track of our parcel which was reassuring when using a service never used before.
...
We would definitely use this service again for euro/international services.
[More]
---
lawson
better than packing a case
I have used a few different services with parcel2go this was the first time i tried the access point it saved me waiting in all day. I find it more weight for a cheaper price and much easier than packing a suitcase and taking it on a plane with me.
---
I have used P2Go several times now as my son lives in France and I've always been impressed with the service . This time I needed to send various items and ended up with a huge box which weighed nearly 20 kg. As usual I chose P2go -but for the first time, I chose the UPS access point option - whe
...
re I took my parcel to a local shop. I did this at 0930 Wednesday - it was picked up by UPS an hour later. I was able to track my parcel every step of the way - and was very pleased to see it had been delivered at 3pm Friday afternoon. Result - 1 happy mum - and 1 happy son. Great work P2go and UPS- well done
[More]
---