If you have multiple parcels to send to one place, for example if you're moving home, you might not have thought about using a pallet for delivery. But starting from just £50.75, pallet delivery could actually be cheaper and see your parcels arrive safely to their destination with just one shipment.
When it comes to sending large shipments, it's important to understand which option works best for you before shipping.
That's why we've created this list, to help you understand what your best delivery options are when sending multiple items to one place!
Benefits of Pallet Delivery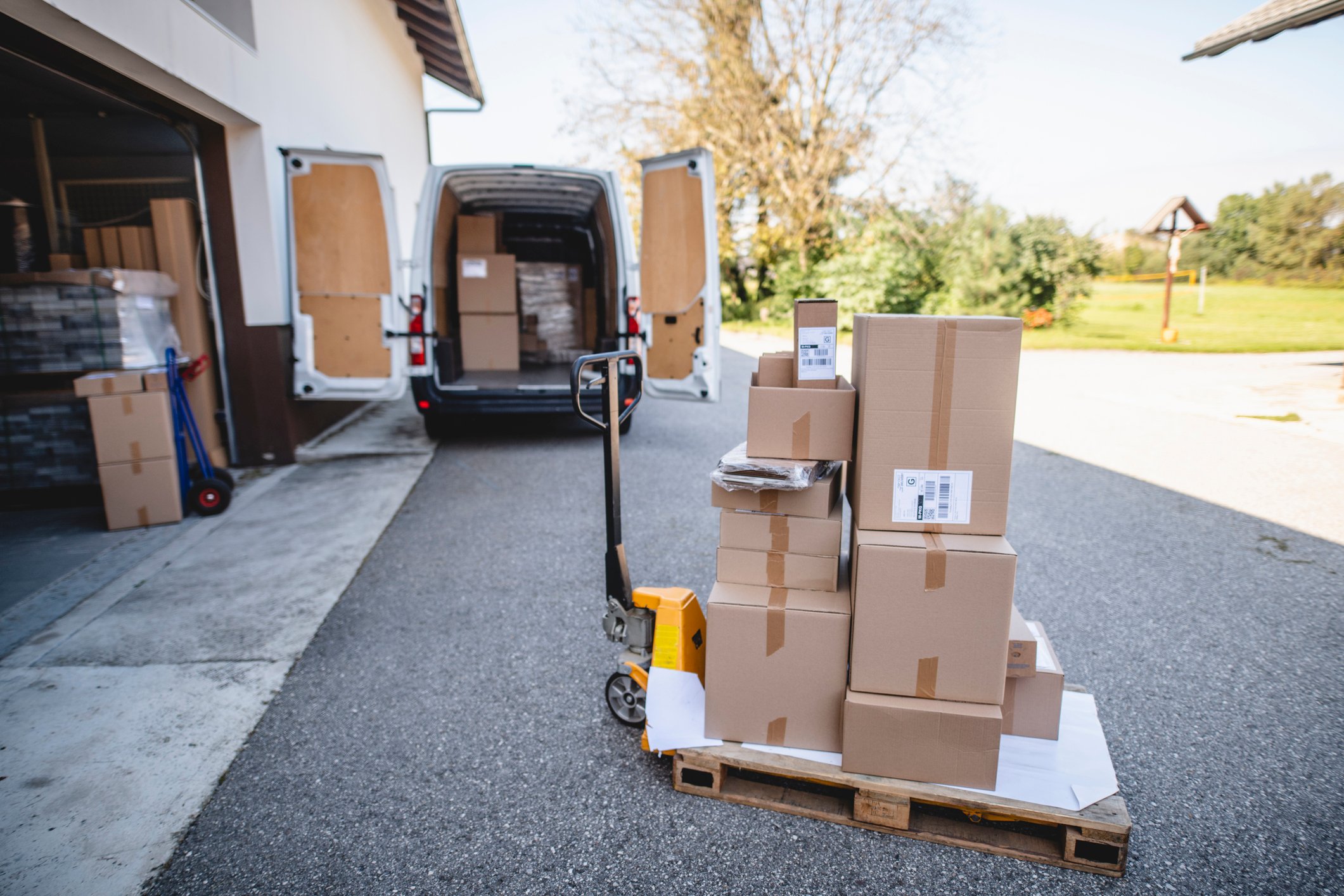 Higher weight and size limits
- At Parcel2Go, our pallet delivery services mean you can send up to 120cm x 100cm x 220cm and 1000kg in weight. If you're looking to send heavy items such as furniture or a lot of small items in bulk then loading them onto one pallet can make shipping much smoother. As long as items are stacked and wrapped in pallet wrap, you can be sure your items are secure and on their way in just one journey.
Reduces fuel emissions
- Many businesses are working hard to reduce their carbon footprint, and that includes parcel delivery companies. For example, DPD and InPost both boast their efforts to prioritise sustainability by using electric vehicles and making fewer collections.
Pallet delivery works in the same way in that if you're only sending one shipment, it can help reduce fuel emissions. And if you're sending as part of a business, sharing that your company is making an effort to be more environmentally friendly could be a big selling point for customers.
Only pay once
- With a pallet, you can send several stacked items rather than shipping them individually. Not only is this better for the environment but it also means you'll only have to pay once! Whereas if you send several parcels separately, you'll have to pay for those shipments each time. While the initial cost may seem like more it's always important to spend time working out your overall outgoings.
Benefits of Using a Large Parcel Courier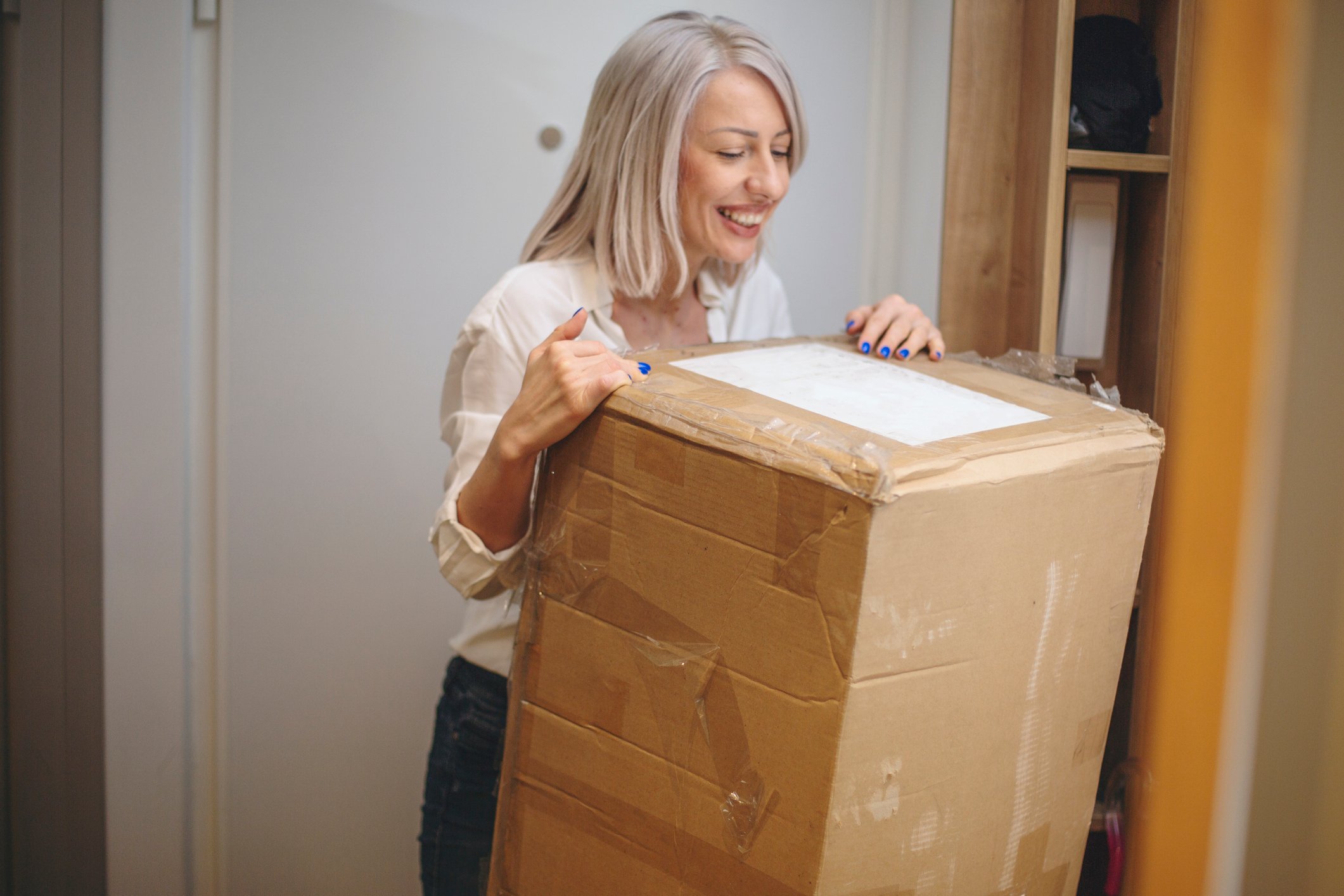 Fewer packaging materials
- While sending a lot of large parcels might increase your packing materials, often your shipments will be delivered in cardboard which can be recycled. If you ship via pallet, you'll need to have pallet wrap to secure all of your items and this normally cannot be reused or recycled. It also means buying packaging materials you may not already have, which could be wasteful if you're only shipping via pallet once.
More courier options
- Most couriers do have generous size and weight allowance on at least one of their parcel delivery services. For example, Yodel can ship 65cm x 50cm x 50cm and up to 10kg from as little as £2.19 exc VAT! And we have a good handful of large parcel couriers including Evri Light and Large and Parcelforce Large - you can send parcels up to 2.5 metres in length and 30kg in weight!
Better for smaller loads
- If you only need to send a one off delivery that is of a relatively small size (small enough to be carried between 2 people) then large parcel delivery might work best. Equally if you are only sending 1 large item rather than several items then one box might make most sense and save you most money - it really depends on your needs!
How to Decide between Pallet Delivery and Standard Delivery?
Overall, it will depend on what you're shipping and how much of it. There may be times where only a pallet will work, for example if you're sending lots of small items to one place or if you're using fulfilment by Amazon (FBA). If that's the case for you, Palletways and PalletForce can get your pallet from A to B without breaking your budget.
But If you're still unsure on the best courier to deliver your goods, you've come to the right place. To see which service is best for you, just enter your parcels weight and dimensions into our quick quote tool.
It's free and we will show you all of your best delivery options!
And don't forget, if you have any questions, our customer service team is available 24/7 to help you.