Loads more options...
About Parcel2Go.com
Parcel Delivery Tools
Choose Your Country
Yodel Northern Ireland
Price From:
£16.20 exc VAT

Yodel Northern Ireland gives you everything you'd get from a standard Yodel cheap parcel delivery, only to Northern Ireland! Parcel delivery to Northern Ireland takes 2-3 working days of collection from UK mainland. Collection and delivery is not guaranteed but currently enjoys a 96% success rate.
Collections are between 8am – 6pm.


Buy This Service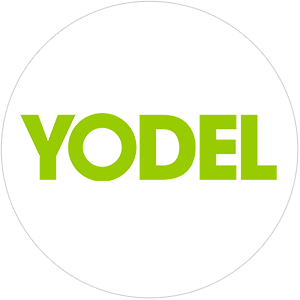 Sending parcels to Northern Ireland may have been difficult in the past but thanks to Parcel2Go and Yodel these problems have been eradicated and all customers now have a hassle free way of sending parcels there. We can send your parcels to Northern Ireland as well as the Scottish Isles within 3-5 working days of collection from UK mainland.

If you want to further speed up the delivery process then you can choose our same day collection service which available until noon on Monday to Friday.. The Yodel Northern Ireland service is great value for all those looking to send parcels to the area for a great price as well as offering impressive efficiency.


Great value service for business or residential addresses.
Compensation cover available up to £1000.
25kg maximum parcel weight
120 cm maximum parcel length
As a first time user, I must say I was very impressed by the ease and simplicity of this service. To have my parcel both collected from home and delivered in a matter of a few days at a very reasonable price was an unexpected revelation. I would recommend others to try it and see for themselves.
---
whitaker
A PLEASURE TO DO BUSINESS WITH
Thank you for making my business a pleasure when it comes to sending my customers parcels.Although my parcels are well packed and labelled this has not meant in the past that my parcel was delivered ontime ,in perfect condition and to the correct address.Thank you Yodel for working with Parcel 2 go
...
so I am able to use your service at least 2 x a week for large heavy parcels that now do not cost me a fortune and makes my customers just as happy.Yodel allows me even to take my parcel to the depo if I have missed the collection or am running late.Yesterday I delivered the parcel to the depo and the customer has just phoned me to say it go there an hour ago.GOOD WORK KEEP US SMALL CUSTOMERS HAPPY...Please Kind regards Sylvia
[More]
---
Cowburn
wow great service
Great service picked up when said and next day delivery, will definitely use this system again.
---