Loads more options...
About Parcel2Go.com
Parcel Delivery Tools
Choose Your Country
Yodel 24
Price From:
£8.99 exc VAT

Yodel 24 is one of the best ways to send with Yodel. Yodel 24 couriers are able to handle your urgent parcel deliveries with ease and helps make sure your parcels or documents arrive incredibly quickly and safely when you need to send a parcel in the UK.

Parcel delivery within 1-2 working days throughout most of UK's mainland.
Collection and delivery are not guaranteed but currently enjoy a 96% success rate.
Collections are between 8am – 6pm.


Buy This Service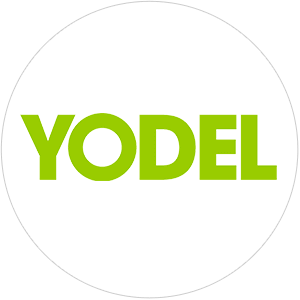 Over the past few years, Yodel have established themselves as a top UK courier to work with. Here at Parcel2Go we have a number of services from this company including this, the Yodel 24 Delivery service which has proved to be popular and reliable with our customers.

The Yodel 24 service aims to have your parcels delivered within 1-2 working days and whilst these times are not guaranteed as such, the service has a current success rate of 96% meaning you are dealing with a reliable and trustworthy service that won't let you down.

The Yodel 24 service even includes free doorstep collection, meaning you don't have to worry about getting your parcel to a post office or courier depot, the iconic green Yodel van will arrive on time to pick up your parcels saving plenty of time and effort for those that may be too busy or unable to transport their parcels themselves.


Great value service for business or residential addresses.
Additional compensation cover available up to £1000.
30kg maximum parcel weight
120 cm maximum parcel length
Overall excellent service.I sent two parcels to the same address at the same time. the heavier one arrived a day after the lighter one, The moral to the story is don' t panic - just keep tracking!
---
First time using parcel2go really impressed with the service from the driver who picked up the parcel from home the cost of next day delivery the tracking, everything from start to finish first class, thanks
---
First time we have used this service, an excellent business transaction. Would recommend it.
---