Loads more options...
About Parcel2Go.com
Parcel Delivery Tools
Choose Your Country
UPS Express Saver®
Price From:
£22.50 exc VAT
The best alternative to the Express service, the UPS Express Saver offers fantastic value. Express Saver offers a fully tracked service that will deliver your parcel between 1 and 3 working days, ensuring that your package is delivered at an affordable price.

Though not guaranteed, our collections and deliveries currently enjoy a very high success rate.

Buy This Service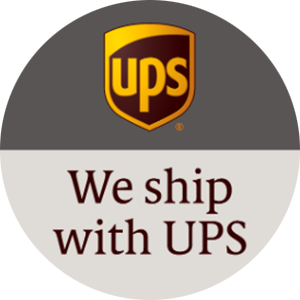 UPS are one of the instantly recognizable parcel couriers with their brown vans and uniforms, as well as this they are one of the leading parcel couriers in the world with distribution centres throughout the world making them a premier choice for international parcel delivery form the UK. And when you choose Parcel2Go, you'll always get the
best UPS quotes
.
The UPS Standard service is much more than its name belies, with parcel deliveries normally happening the next working day after collection as well as many service features you would expect of a high quality parcel courier such as detailed tracking and additional insurance available for high cost items.
Collections can be made between 9:00am and 5:30pm and the parcel can be at its destination as early as the very next working day (depending on time of order) making UPS Standard one of the most cost effective services we offer at Parcel2Go.
Ordering a collection for delivery with Parcel2Go is simple, with all details entered online you simply have to wait for the UPS courier to arrive and collect your parcel carrying it on to the intended destination.
The UPS Standard service is one of the most cost effective methods of delivery that is accessible to both businesses as well as individuals who need a parcel delivering quickly with accessible prices that make them an ideal alternative to the regular postal system.
Great value service for business or residential addresses
Compensation cover available up to £2,500
A maximum of 30 parcels per order
70 kg maximum parcel weight
2.2m maximum parcel length
The combined dimensions can't be greater than 330cm
Length + (2 x width) + (2 x height) = combined
Package picked up Thursday late afternoon from village in Scotland, delivered St Louis, USA mid afternoon Monday!! 20 Notifications on Tracker as its journey progressed. Amazing service - I don't know how they do it for the price. Instructions very easy to follow and would recommend wholeheartedl
...
y. Thank you.
[More]
---
Very easy to use. Exceptional pricing. Will use again.
---
Arranged on a Monday night, delivered on Thursday to USA. Excellent tracking and a great price compared to others used in the past. Will definitely use again.
---