Thousands of parcels are sent every day in the UK alone, with all sorts of weird and wonderful parcel sizes being handled carefully by many dedicated couriers.
But every now and again, senders don't quite choose the right postage size for what they're sending. At best, this makes delivery a little more expensive, and at worst it results in a surcharge from the courier who, having expected a small parcel, got something much bigger instead!
With that in mind, we whipped up a quick guide to parcel sizes using five of the most common items shipped in the UK.
1. Books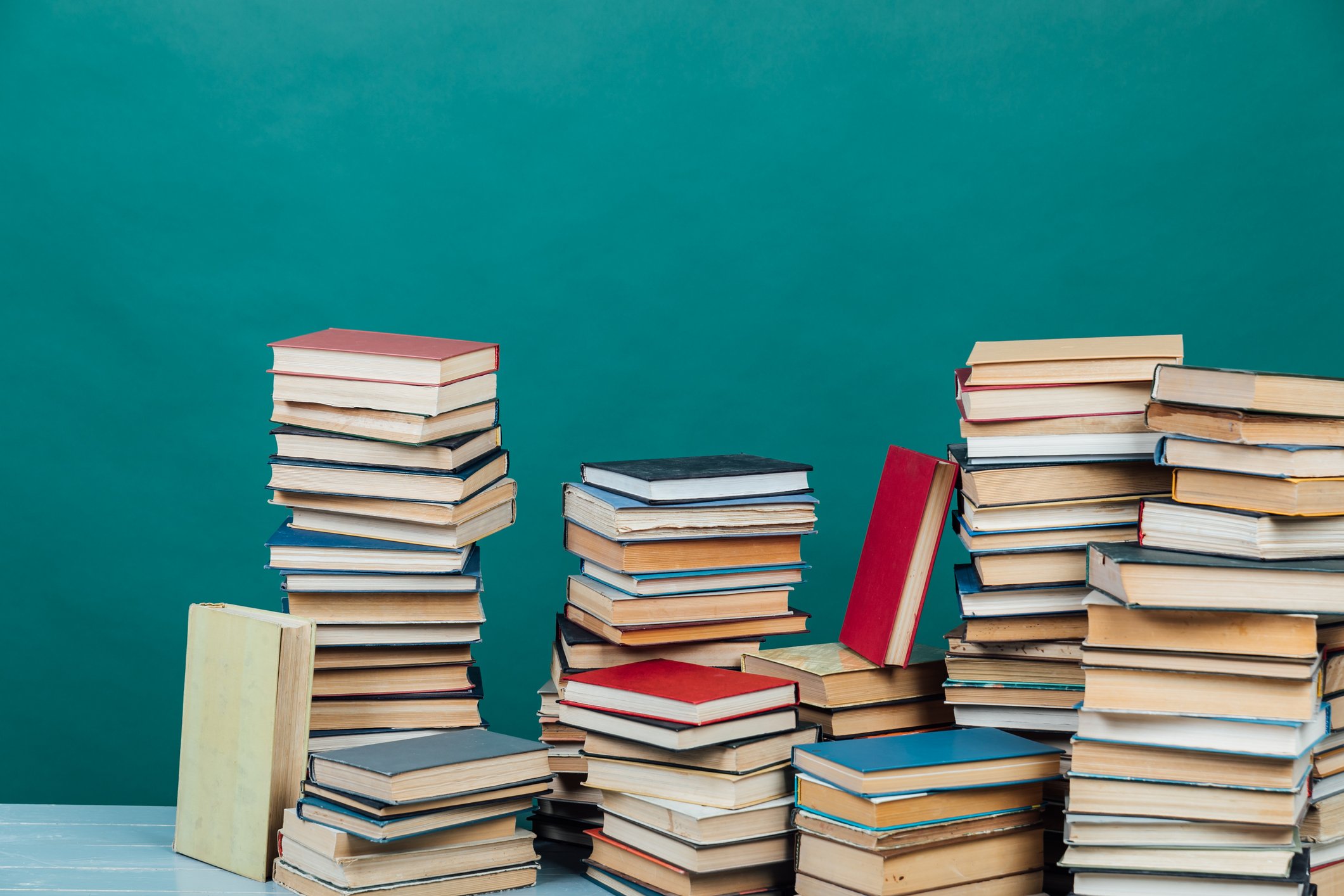 Books come in all shapes and sizes. And while that may sound romantic to lovers of literature, it can pose an issue to booksellers that are shipping dozens every day.
Imagine sending out a few copies of a bulky novel like Herman Melville's American classic Moby Dick, alongside slimmer volumes like Dale Carnegie's famous self-help kit, How to Win Friends and Influence People. Though both books fall on either side of a size divide.
Paperbacks under 200 pages slide through as large letters, while hardbacks and thicker paperbacks are best suited for small parcels, meeting the specified dimensions.
But if you're moving house or shipping a large stack of books to one place, opt for a large parcel service through couriers such as UPS, Evri or ParcelForce.
The best service options for sending multiple books individually:
For multiple books to one destination:
2. Clothing
With the success of online clothing retailers like ASOS and Boohoo, consumers now do the majority of their clothes shopping on the internet.
Keeping up with this trend, senders need to know which clothes fit with what postage size:
Smaller clothing such as t-shirts are some of the most common items and are fairly light, typically weighing between 150–200g. If folded up properly with a piece of cardboard to stiffen the packet, you could send t-shirts as large letters.
However, slightly bulkier clothing like jackets and jeans are a little heavier and require a little more room, so small parcels will do!
Heavier clothes like biker jackets and large winter coats will require a medium parcel delivery if they cross the 2kg mark!
If you're an online clothes retailer and looking to ship multiple orders, you could consider bulk shipping. You can save time and money if you decide to ship multiple parcels at once. Whether you're shipping to one or many addresses, bulk shipping is a breeze with Parcel2Go. Learn how you can start bulk shipping.
Service Options for smaller clothing such as t-shirts
For larger clothing items:
3. Footwear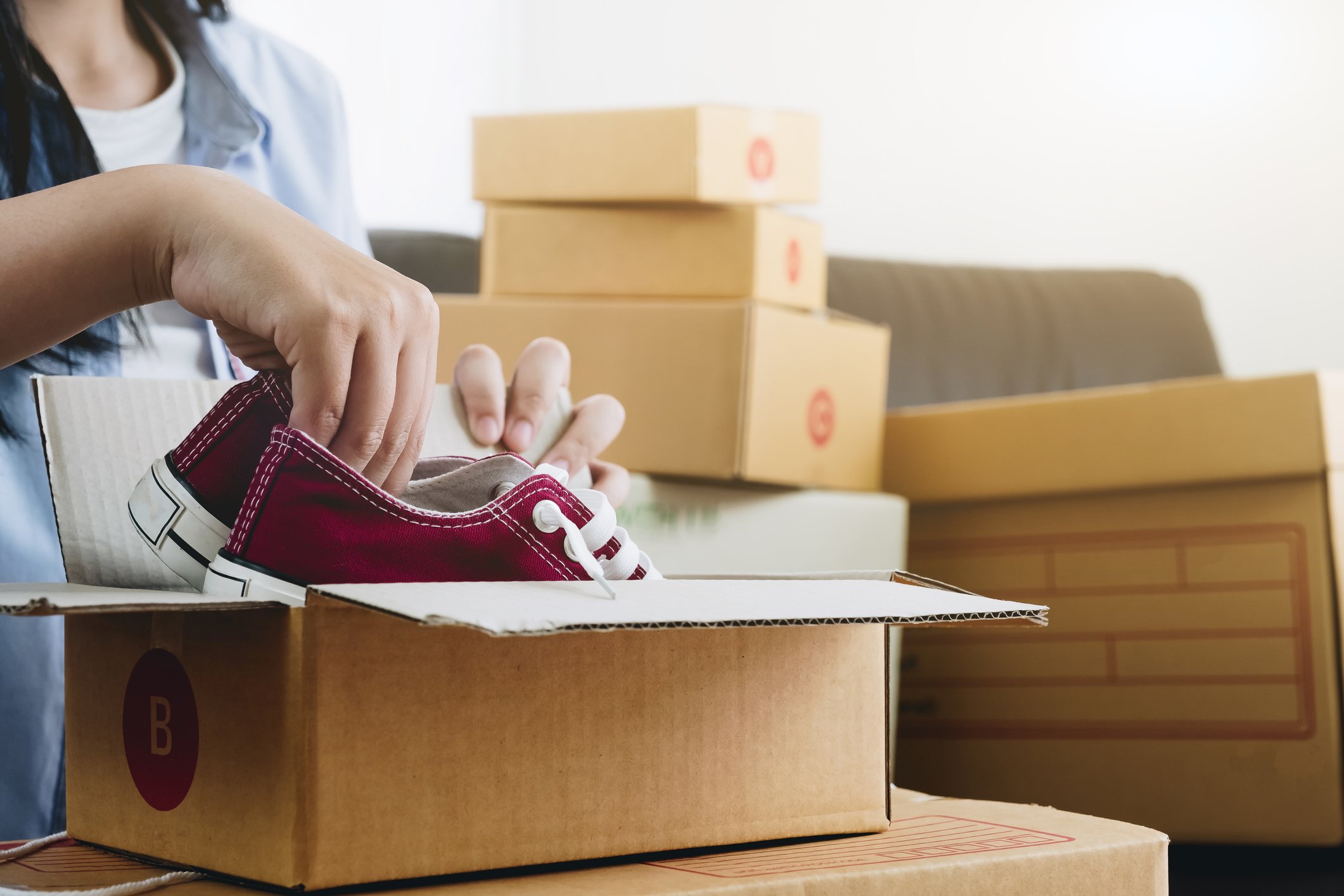 When it comes to sending footwear by post, the weight and size play a significant role.
Your typical pair of trainers are usually lightweight and can comfortably fit into a small parcel. Generally weighing less than 1kg, shipping trainers and other lightweight footwear is a breeze.
But if you're boxing up those sturdy boots or elegant heels, standard parcel delivery is the way to go. These footwear vary a lot in size and weight and might require a bit more space and protection during transit.
Service Options for light footwear:
For heavier footwear:
4. Electronics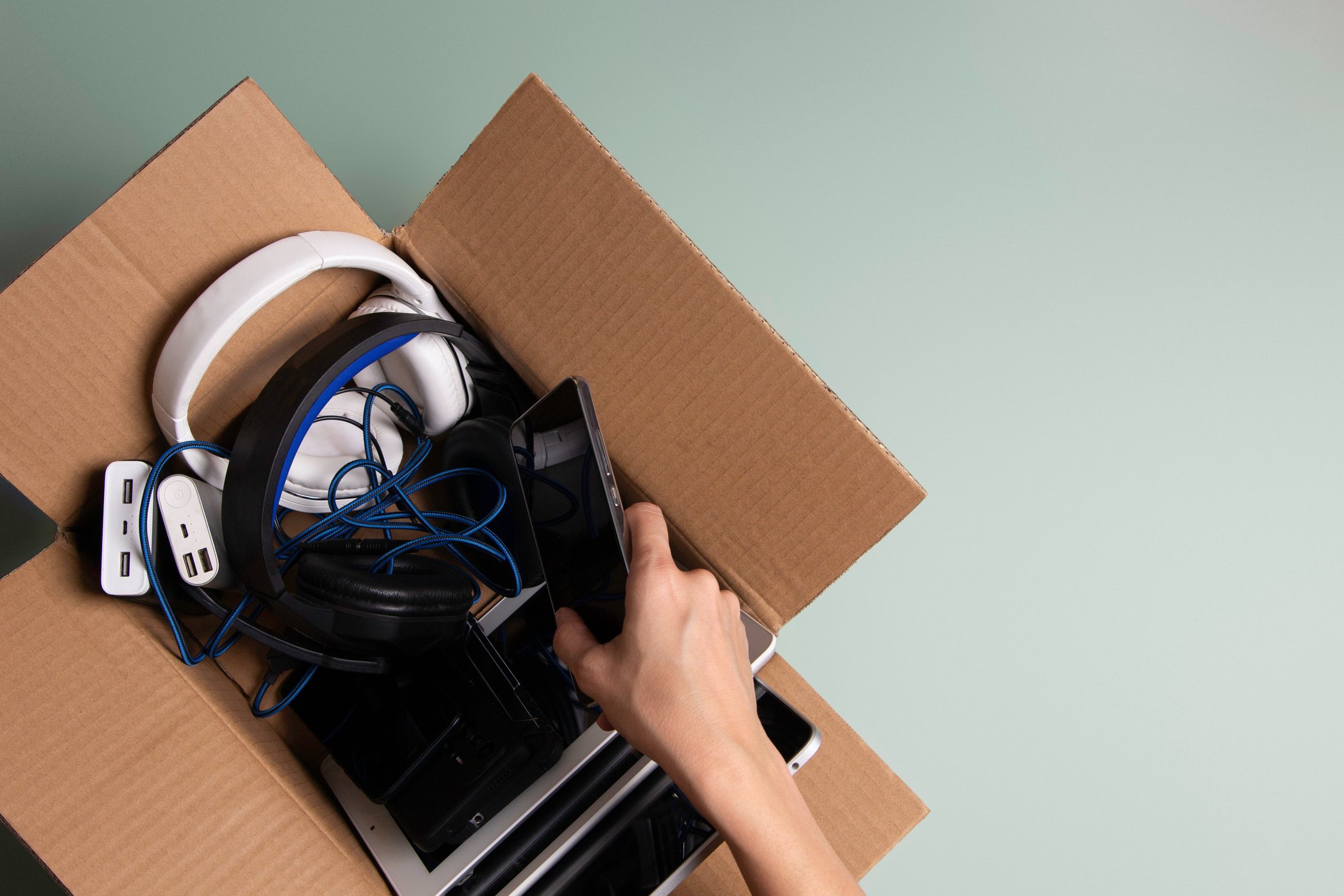 When handling small electronics like phones and video games, smaller parcels are fine as long as there's enough space for safe packaging. Put them in strong boxes with good cushioning like bubble wrap or foam inserts for a safe trip.
For slightly larger electronics like laptops and tablets, a medium-sized parcel should suffice, as long as it fits within the courier's size limits. The extra room in a medium parcel allows you to use enough protective packaging.
The same goes for large electronics, such as TVs and monitors, which will need large parcel delivery to ship safely. With Parcel2Go, you can send items up to 70kg and in larger boxes - making it ideal for those bulky electronics.
Our couriers are guaranteed to ship any parcel with care, but you might want to consider adding insurance to these valuable items, especially for long-distance shipments!
Service options for small electronics:
For medium-sized electronics:
For large electronics:
5. Greeting Cards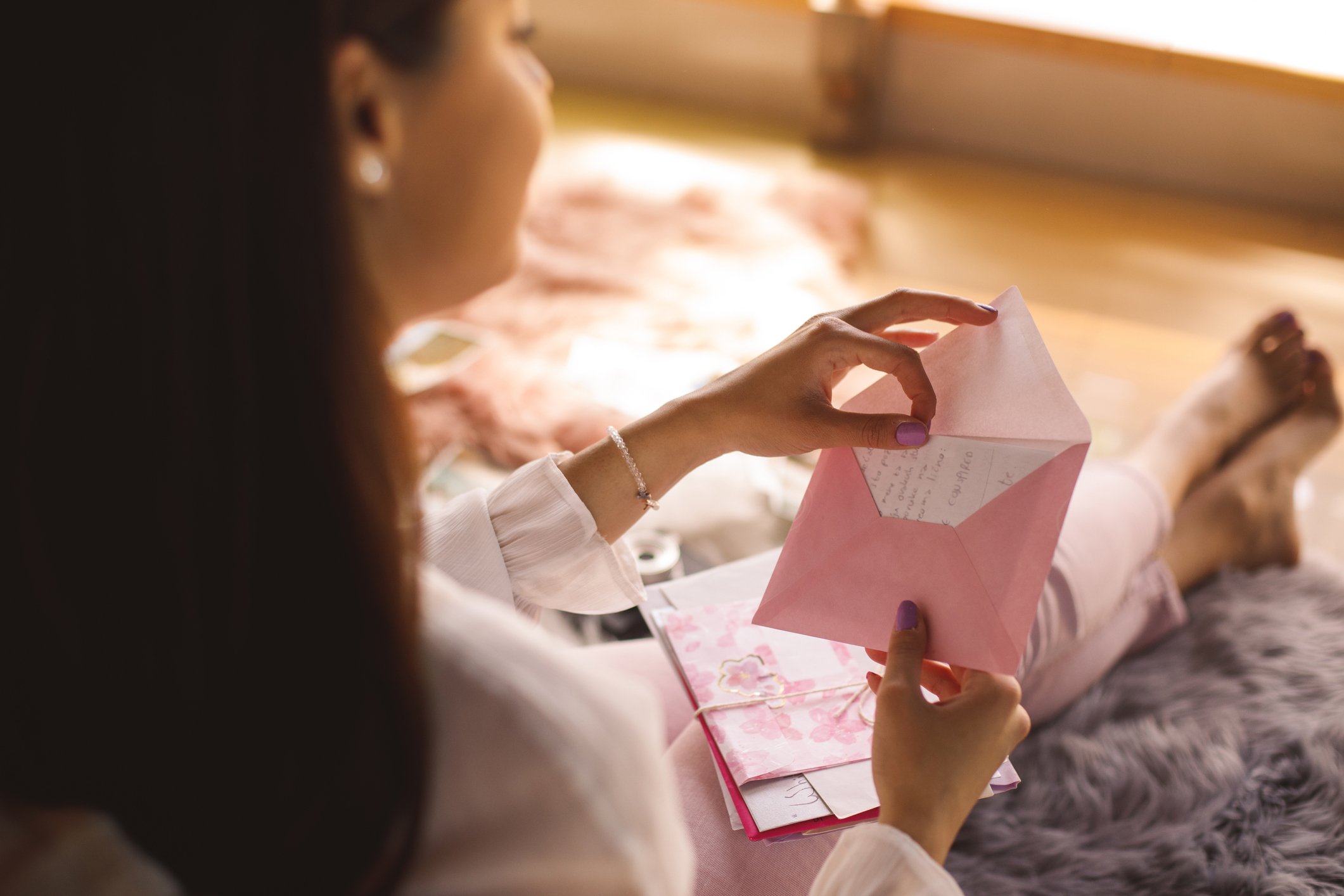 Happy birthday to… who? That's the question the greeting card sellers need to address with their online stores of hand-crafted gems ready for all occasions.
You'll be happy to know that greeting cards are perhaps the easiest to sort on this list. They can be sent as standard letters using the Letters and Small Parcels service.
Just be sure to put any greeting cards with additional appendages - embarrassing birthday badges, for example - into a large letter, as the additional width could push it beyond the thickness requirements for standard letters.
Service options for greeting cards: