Loads more options...
About Parcel2Go.com
Parcel Delivery Tools
Choose Your Country
Collect+ Drop Off Service
Price From:
£5.15 exc VAT
The Collect+ service is a customer drop off service at any of the Collect+ locations
throughout Northern Ireland, please check to find your nearest drop off point.

Dropping off your parcel at a Collect+ location can be made 7 days a week, and when you book through Parcel2Go, you'll get some of the cheapest Collect+ postage rates in the UK.

Delivery takes 3-5 working days. Collection and delivery are not guaranteed but currently enjoy a very high success rate.
Buy This Service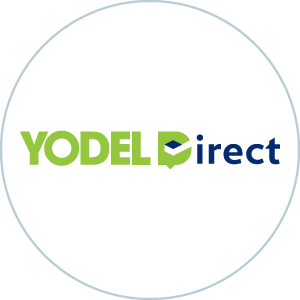 The parcel will be collected from your drop off point the following working day after collection, delivery will then be made within 3 – 5 working days throughout most of the UK's Mainland; delivery will be made via the Yodel network.

This service is a non-guaranteed signature service. Tracking will be available throughout the delivery of the parcel and conform to eBay Buyer Protection Rules.

You can ship anything from a Jiffy bag to a large box up to 10kgs in weight, on 3 seperate services,

- Jiffy bag 0 - 2 kg

- Standard parcel 0 - 5 kg (maximum dimensions 50 x 30 x 30 cm)

- Heavy parcel 5.1 - 10 kg (maximum dimensions 50 x 30 x 30 cm)

Key Features of this service includes:


No requirement to wait in all day for a collection


Compenstaion cover available up to £1000
Maximum weight of 10kg
Parcels must not exceed 50 x 30 x 30 cm
Items sent 2kg and below must be sent in a Jiffy bag / packet or similar packaging.
No problems at all drop of local shop easy.
---
This was an excellent service from the ordering on line,quick and easy drop off,to delivery. The recipient was very pleased to be able to track the parcel on the way to them. And I was very pleased with the price!
---
Dropped off at a local garage Monday, delivered 9am Tuesday, half price of parcelforce 48 - great value and service
---