Loads more options...
About Parcel2Go.com
Parcel Delivery Tools
Choose Your Country
Collect+ Drop Off Service
Price From:
£5.15 exc VAT
The Collect+ service is a customer drop off service at any of the Collect+ locations
throughout Northern Ireland, please check to find your nearest drop off point.

Dropping off your parcel at a Collect+ location can be made 7 days a week, and when you book through Parcel2Go, you'll get some of the cheapest Collect+ postage rates in the UK.

Delivery takes 3-5 working days. Collection and delivery are not guaranteed but currently enjoy a very high success rate.
Buy This Service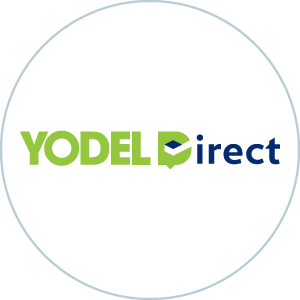 The parcel will be collected from your drop off point the following working day after collection, delivery will then be made within 3 – 5 working days throughout most of the UK's Mainland; delivery will be made via the Yodel network.

This service is a non-guaranteed signature service. Tracking will be available throughout the delivery of the parcel and conform to eBay Buyer Protection Rules.

You can ship anything from a Jiffy bag to a large box up to 10kgs in weight, on 3 seperate services,

- Jiffy bag 0 - 2 kg

- Standard parcel 0 - 5 kg (maximum dimensions 50 x 30 x 30 cm)

- Heavy parcel 5.1 - 10 kg (maximum dimensions 50 x 30 x 30 cm)

Key Features of this service includes:


No requirement to wait in all day for a collection


Compenstaion cover available up to £1000
Maximum weight of 10kg
Parcels must not exceed 50 x 30 x 30 cm
Items sent 2kg and below must be sent in a Jiffy bag / packet or similar packaging.
was recommended to you by the recipient of my first parcel; and I can only say what a great service you are offering! A parcel sent from Devon to Edinburgh in 24 hrs is unbelievable, and at far less than the cost of the GPO. I cannot recommend your service highly enough and will certainly be s
...
preading the word!
[More]
---
I placed an order on the parcel2go website, but made a mistake on my order details so i went onto live chat with a lady called jenny who was very helpfull and soon sorted my problem out. I always use parcel2go when sending parcels because they have a very user friendly website with unbeatable prices
...
and are totally reliable.
[More]
---
No problems at all drop of local shop easy.
---