If you're looking for clothes selling sites, Depop and Vinted are some of the first to come up in your search results.
With Depop boasting 26 million users worldwide and Vinted 21 million, it's clear to see that both platforms have a huge network of buyers who could be interested in your items.
And when it comes to shipping second hand clothes, Parcel2Go's postage starts from just £2.15 exc VAT - we're guaranteed to be the cheapest way to send a parcel in the UK.
But before you begin sending clothes in the post, you might be wondering what's the difference between Depop and Vinted? And which one's better for you? Let's take a look.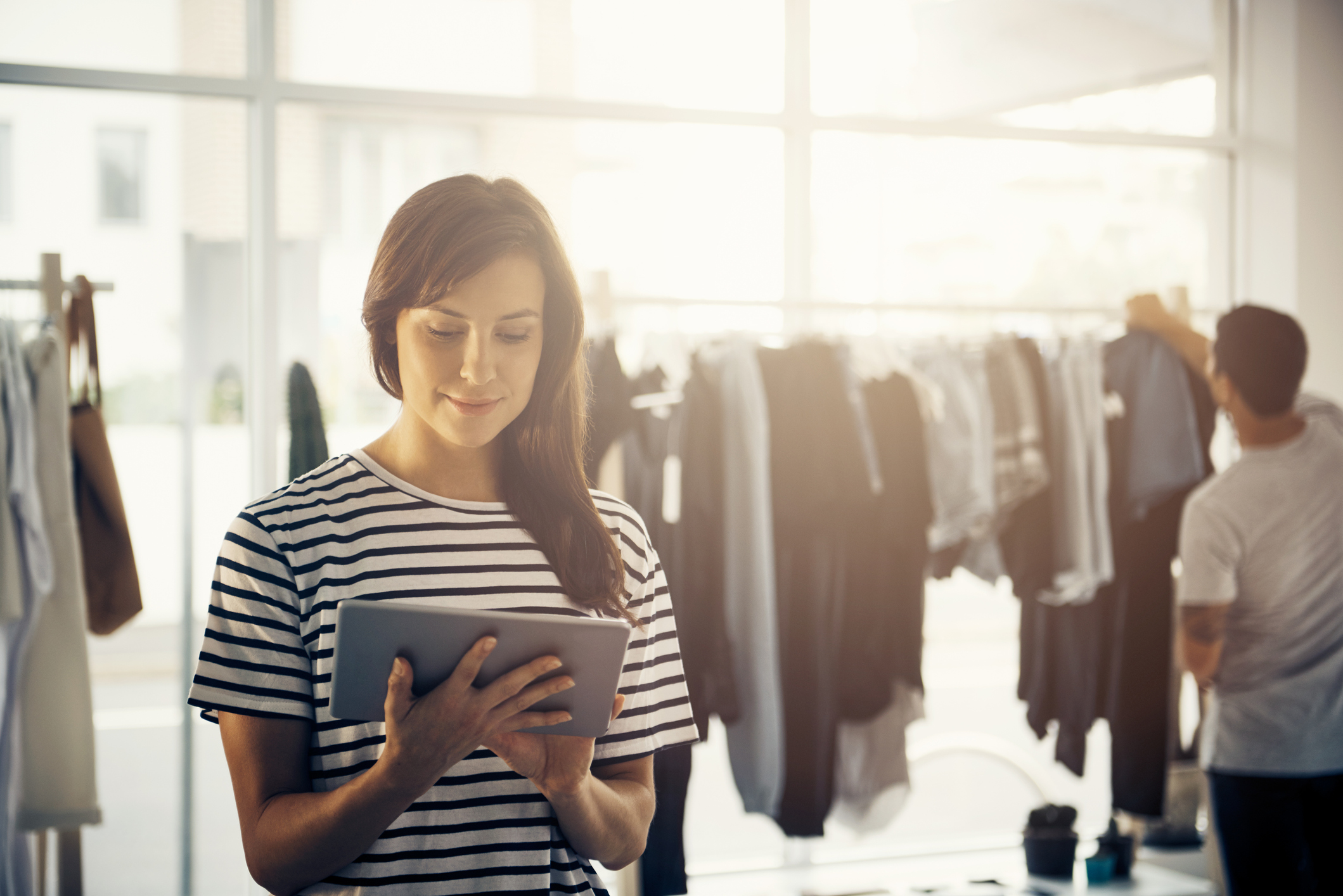 Depop or Vinted?
1. The Fees
Depop charges the seller 10% of each sale whereas Vinted doesn't charge sellers a thing. Instead, buyers have to pay a small buyer protection fee as well as shipping costs.
This means you can generally charge less for your items on Vinted, as buyers will expect lower prices if they're paying those extra fees.
2. The Buying Experience
The Depop app is structured in a way that makes it easier for buyers to scroll and scroll. With features like the 'My DNA' tab bringing up similar items to that person's liked products, this app is a lot more individually curated. Depop has even been compared to the similar experiences of scrolling through social media like Instagram.
Depop is built well for businesses - the way the app is built means the effort you put into making listings look professional should pay off. Depop is now full of small businesses.
Vinted is much more transactional. It's easy for buyers to make offers (a feature Depop have also recently implemented) so you can expect a bit of haggling on this clothes selling platform.
Vinted has fewer categories and recommendations for buyers, except for items based on brands you've liked, rather than the types of clothing. So it's more of a search engine kind of app, in that it's great for buyers looking for something specific at a lower price point.
3. The Market
As Depop is more like a social media app, there are more chances to bring in customers who didn't know they were looking for the item until they stumbled across it. That means if you make your Depop listings enticing enough, you could reach a wider target market than you expected from the start! Depop has a slightly younger user base than Vinted, so knowing your own target market is important.
Vinted is big in Europe, as that's where the clothes selling site was founded, with its largest number of users in France. So if you're hoping to tap into an international market, Vinted could be for you. And the best part is that Vinted asks the buyer to pay postage, so you won't have to cover the additional costs of international delivery. But bear in mind that asking customers to pay too much may put them off completing their purchase at all.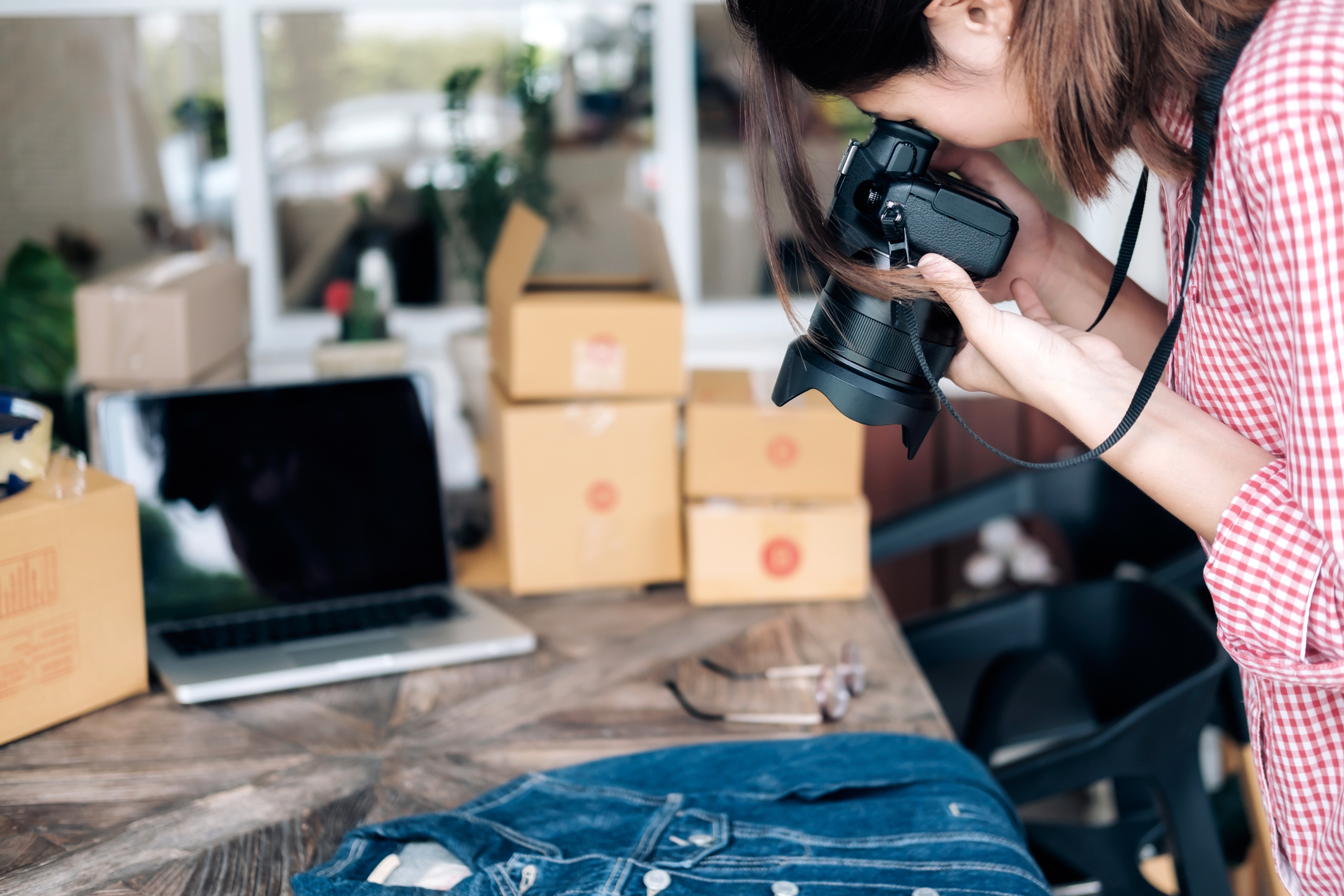 So, is Depop or Vinted Better to Sell?
Both platforms are great for selling clothes online, but the general consensus is that Depop is better for business sellers whereas Vinted might work best for casual sellers and those looking to avoid seller fees.
If you want to read more about the process of How to Sell on Depop or How to Sell on Vinted, make sure you check out our foolproof selling guides and get to know what the selling experience will look like for you.
Vinted Summary
You can swap clothes on Vinted, so if you're a shopper as well as a seller, that might be a great option for you. Vinted is also great if you have a high volume of items but don't mind selling at a lower cost. Some people have said that Vinted is great for clearing inventory but the low competitive costs make it hard to make a high profit. If you're looking for sites like Vinted, eBay is not too dissimilar aside from being a much larger platform.
Depop Summary
Depop means you could turn a higher profit, but the 10% seller fees could be enough to deter some sellers. You can sell items at a higher price point and there's an option to offer free shipping, which is a great incentive for buyers. If you want to build up a profile and really make your shop recognisable, this slightly more curated platform could be your clothes selling solution.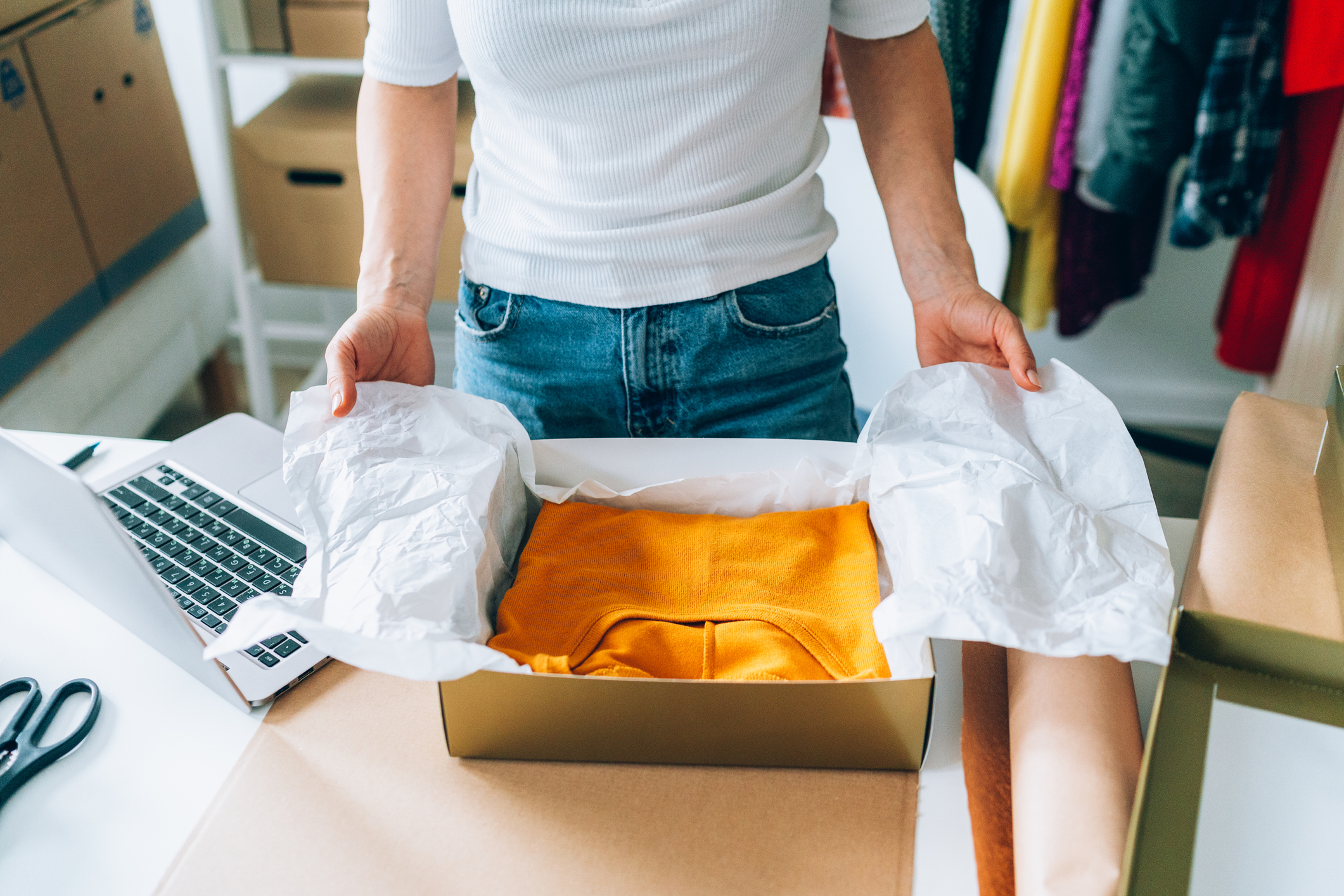 Shipping Sold Clothes
If you sell on Vinted, the buyer will pay for shipping, but if you choose Depop, you can ship the items at whatever time works best for you, with the courier of your choice.
At Parcel2Go, we have over 100 parcel delivery services from the UK's most trusted couriers. And we're proud to offer the cheapest shipping in the UK, at just £2.58.
Whether you ship on Depop or other selling sites like eBay or Shpock, we've got you covered. And if you sell across multiple platforms - even better! Smart Send, our free shipping management platform, allows you to automate your shipping from different marketplaces and websites. Not only is it free of charge but it makes your shipping experience quick and easier than ever!
If you ship more than 50 parcels a week as part of your business, you can also get even further discounted shipping rates with a Parcel2Go Business Account. As part of your business account, you'll be given a 2 hour collection time slot for your parcels, so you'll never have to spend the day waiting around for your sold items to be collected again.
See if you're eligible to open a business account. Or get a free instant quote for your parcels today.