What is Vinted?
The go-to platform for second-hand style, if you want to sell vintage pieces online or simply make some cash by getting rid of your unwanted clothing, the Vinted app is for you.
Boasting a community of over 21 million across the US, Europe and UK, Vinted is the online marketplace which allows you to sell or swap clothes without paying any fees. You can list second-hand clothing, as well as children's toys, new cosmetics and beauty products, tech accessories, and homeware.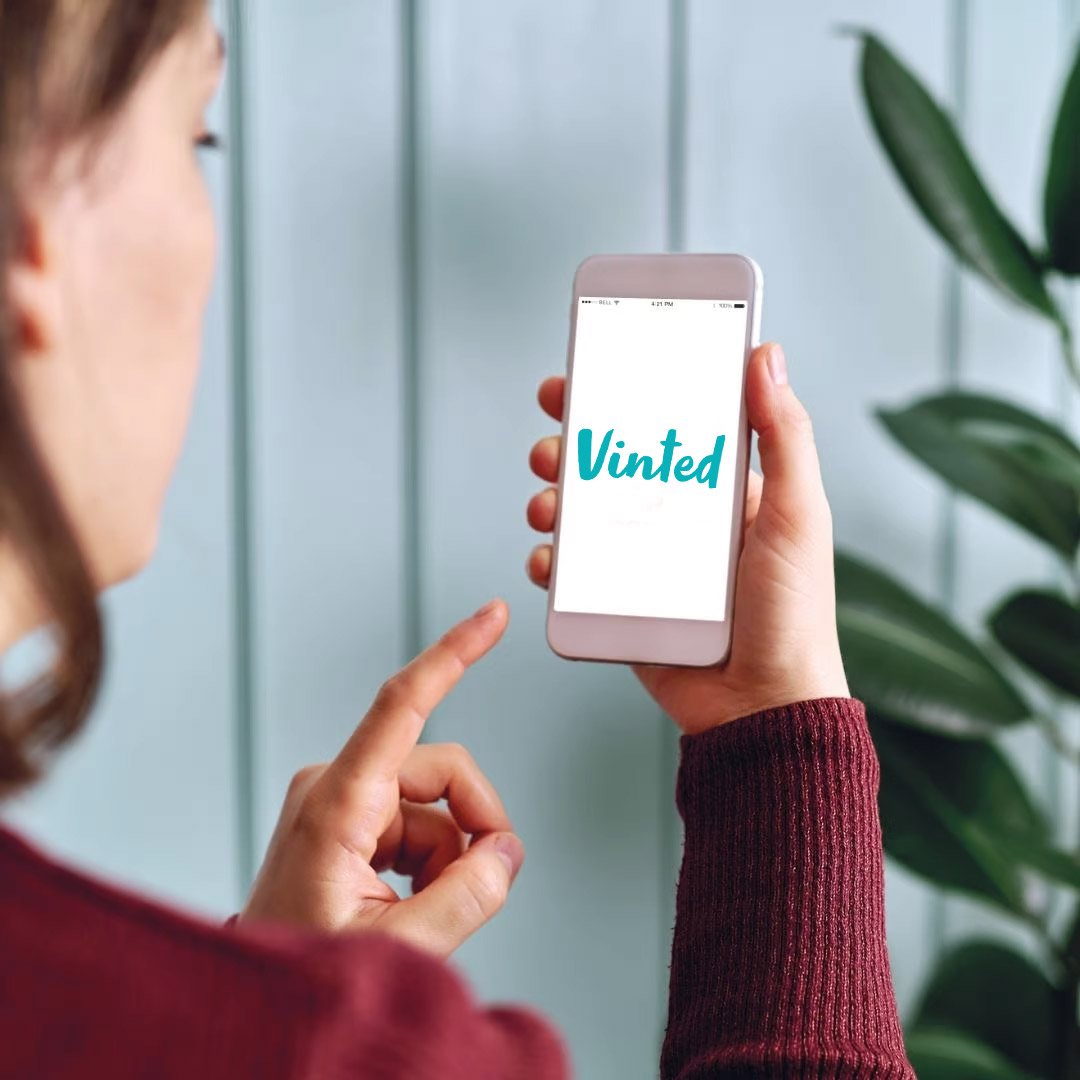 How does Vinted work?
Vinted is all about connecting wardrobes and making online selling safe and easy. There are no auctions; you just list your items for sale and then sit back and wait for someone to buy them or make an offer.
What Can You Sell on Vinted?
But Vinted isn't just for selling your old clothes! There's a range of items you can list to make a quick buck. Here's what you can sell on Vinted:
Clothing & accessories
Kid's clothing & items
Homeware (such as textiles, tableware, and home accessories)
Entertainment items (Like video game consoles and books)
Pet care items
Always double check that your items are eligible to be sold on Vinted before you make your listings.
Does Vinted Have Fees?
There are no fees involved with selling on Vinted, and because they take payment through the platform, you won't need to pay PayPal fees either.
Instead, buyers pay a buyer protection fee which guarantees a refund in case orders are damaged, not as described, or are lost in transit.
This means you can list your items for less than you could on Depop or another second hand clothing marketplace.
What are the rules?
There are a few simple rules you must follow when you sell on Vinted, as well as sticking to the guidelines of what's allowed, and avoiding anything that's prohibited. These are some of the top rules you should know:
There's no auctioning or bidding on Vinted. Items offered for sale at an unusually low/high price may be considered an auctioned one and removed from sale. You should always aim to set a reasonable price for your items.
You must not link to external websites that facilitate sales either from your listings or your profile page.
You must list every item with an appropriate item condition and should have only one listing per item.
When listing bundle items, you must describe them clearly in the item's title and description. You must also make sure that you offer the bundle for sale at a total price for all the items included. You mustn't list any of the items separately.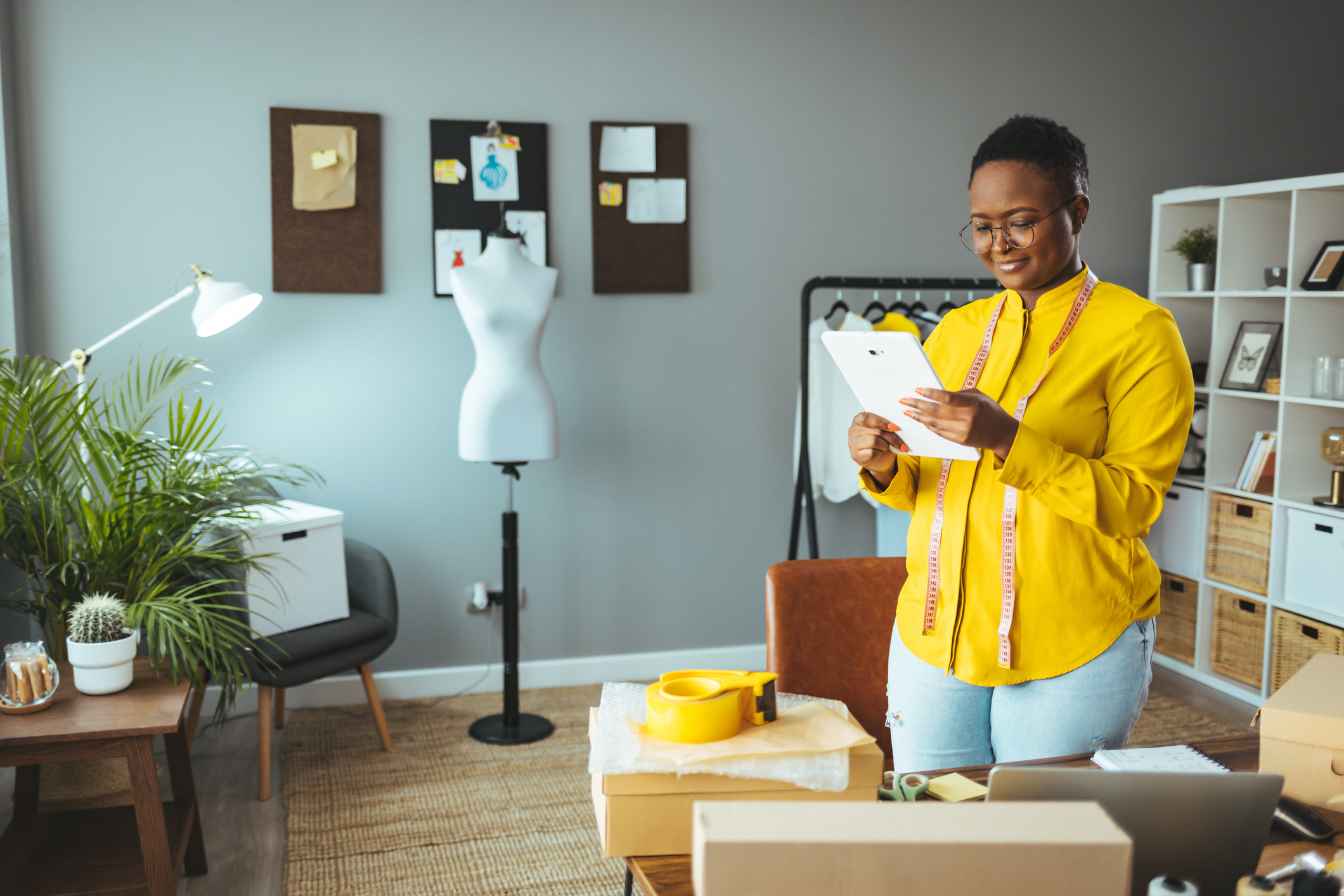 How to Sell on Vinted
First, you'll need to download the Vinted app from the Apple App Store or Google Play. Or you can set up your Vinted profile on your desktop or tablet.
1. Set up your Vinted profile
Once you've verified your account with your phone number, or via Facebook or google, you can add your profile details.
Set up your Vinted profile in a way that reflects your style. This is a great way to attract a following and will help to boost your sales too. Follow these top three steps to get you started:
Upload a profile picture – Using a picture of yourself can help give your store the personal touch, but if you're camera shy, go for something quirky that reflects your brand.
Write a bio – Tell your buyer a bit about you, what you're selling and give them any links to blogs. You can also link your social media accounts to boost your credibility scores.
Think about bundle discounts – This is a great option to attract sales. You can offer increasing discounts depending on the amount of items your customers buy.
2. List your items
It's really quick and easy to get your items listed on Vinted whether you're using the desktop version or the Vinted app.
Upload your photos. You can add up to 20 pictures per listing. If you're selling branded items, you'll need to add a minimum of 3 to show the brand authenticity. Make sure they're good quality, not blurry, and rotate them if they're the wrong way up!
Add a title and detailed description of your item. Make sure you describe any defects, any details about the fit if it's not standard, or anything that makes your item special.
Select the category for your item.
Choose a competitive price. You'll get some guidance here if you choose a price that's over the typical selling price for a similar item but doing your research before you sell is a great idea!
Show whether you'll consider swapping your item.
Finally, you'll need to specify the size of the parcel you'll need for delivery so the buyer can calculate delivery costs. There are guides available to help you with this.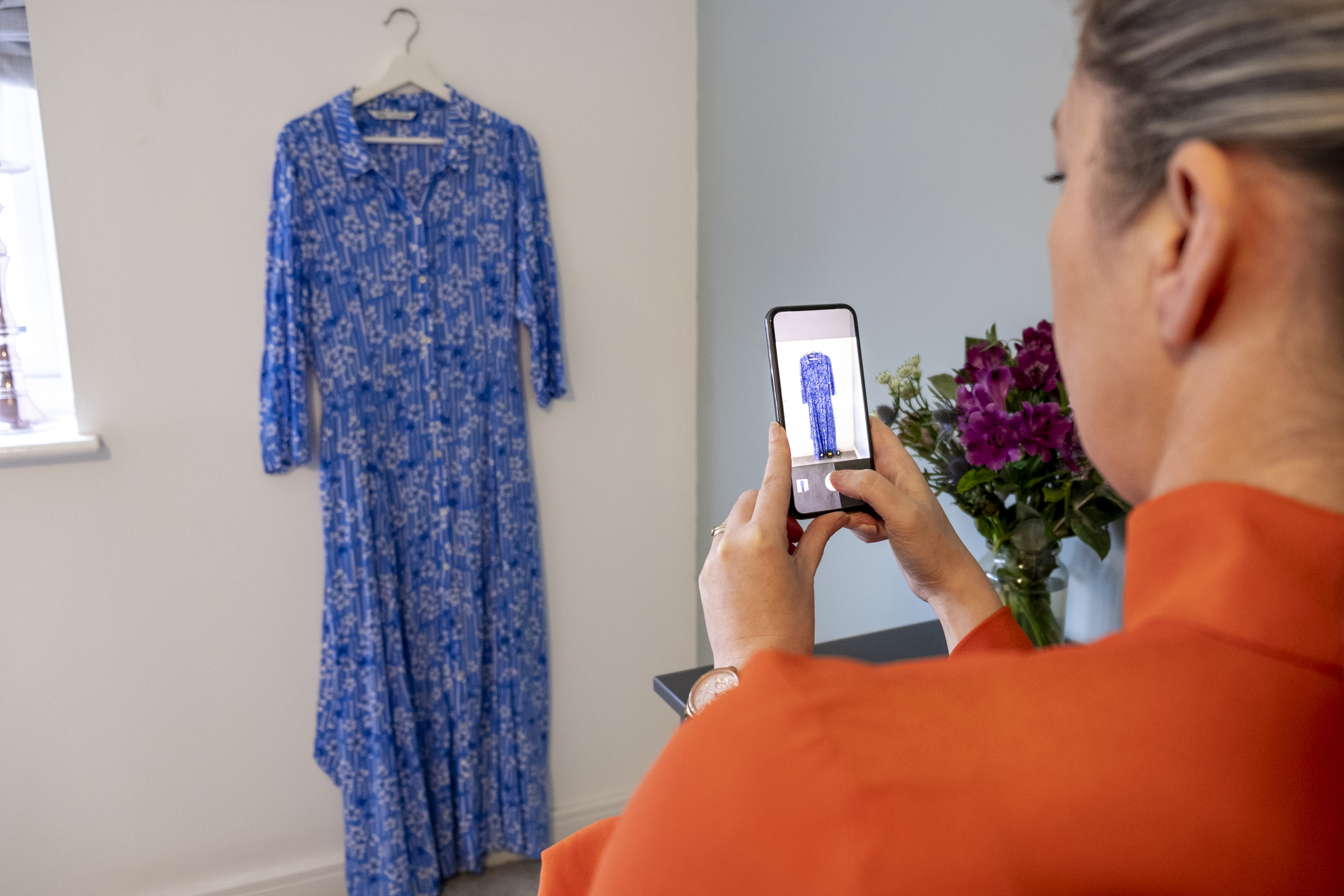 3. Make the sale
Buyers can make an offer on an item and you'll be given the option to either 'Accept' or 'Decline' or you could make them a counter offer. It's quite common for people to make an offer before buying, so there's no harm in listing an item for a pound or two more than you're willing to accept. This means when you discount it, you won't be accepting less than you feel it is worth.
When you sell an item on Vinted, you'll get a notification and an email to let you know. This will give you all the information you'll need about what to do next, including what type of postage you should use.
Make sure you pack the item well and let your buyer know their item is on the way. They'll leave you feedback once the sale is complete, which will then appear on your profile as Vinted reviews.
4. Withdraw your money
You've sent the item, the buyer has received it and has left you a fabulous review; now all that's left to do is withdraw your money. As soon as the buyer has confirmed they've received the item and everything is good with it, they will release the money into your Vinted account.
You can then use that to treat yourself to your own Vinted bargains or withdraw the funds into your bank account.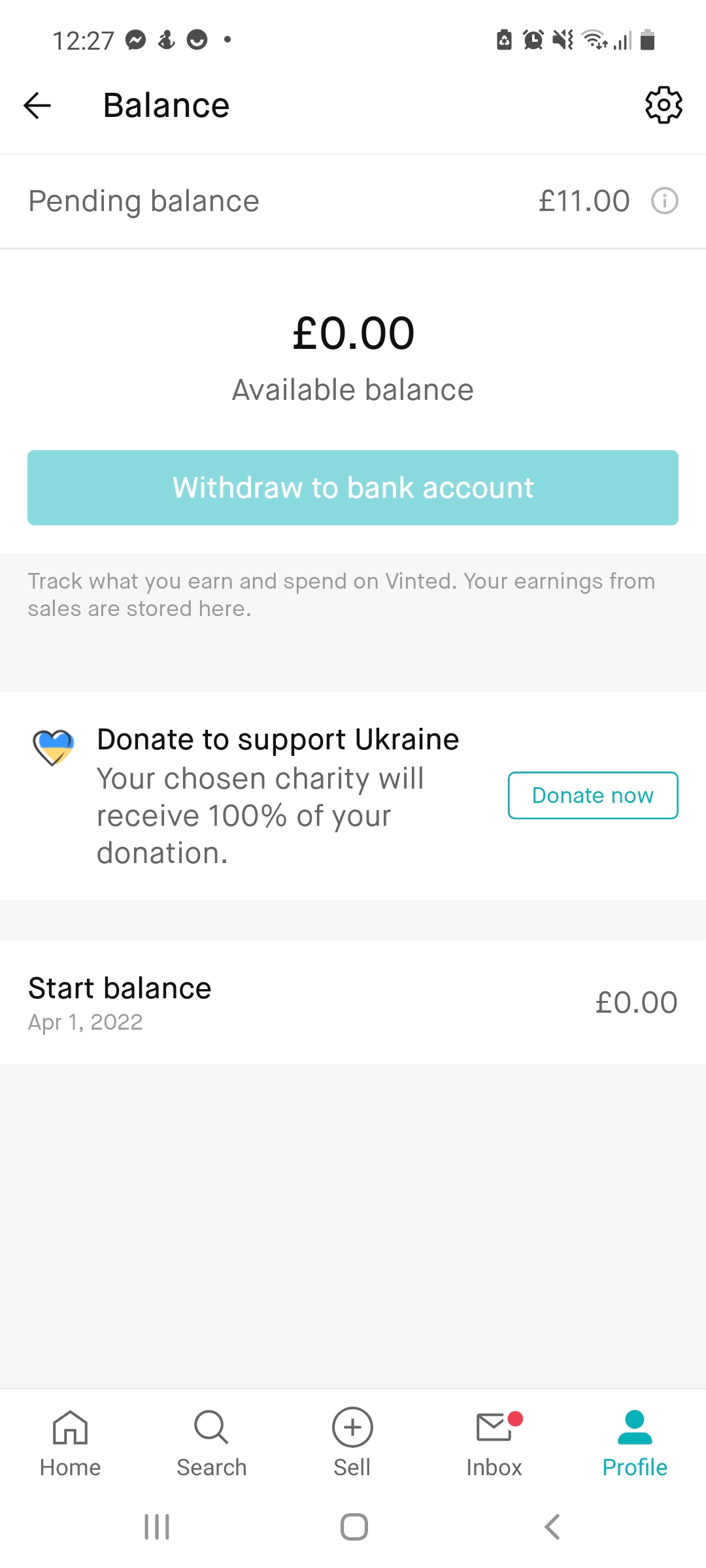 How Does Postage Work on Vinted?
When you list your items on Vinted, you'll also provide shipping options for your product. Once your item has been purchased, the buyer will pay for the shipping - leaving you the easy task to just ship your item to your customer. But make sure you ship your item within 5 days or the order could be cancelled.
You'll also get a prepaid Vinted shipping label in your email and Vinted inbox to easily attach to your parcel. If you don't receive this, you can purchase the label yourself and reimburse after the delivery is made!
But why not make things easier and cheaper by shipping with Parcel2Go? For as little as £2.19 exc VAT, you can get tracked deliveries across the world. Get a quote today and see how much you could save!
How to Print Vinted Labels Without Printer?
On Vinted, you can choose to list certain shipping options in your settings. Most of these shipping options you will need a printer for, including Evri, InPost and UPS. You don't need a printer for Royal Mail or Yodel Direct.
People often prefer having all choices available to them, but if you don't have a printer, choose a shipping option that doesn't require one.
If someone has already purchased an item off you without you realising you'd need a printer, don't worry. Parcel2Go offers the cheapest shipping in the UK, so you can send your parcel for as cheap as £2.19 exc VAT!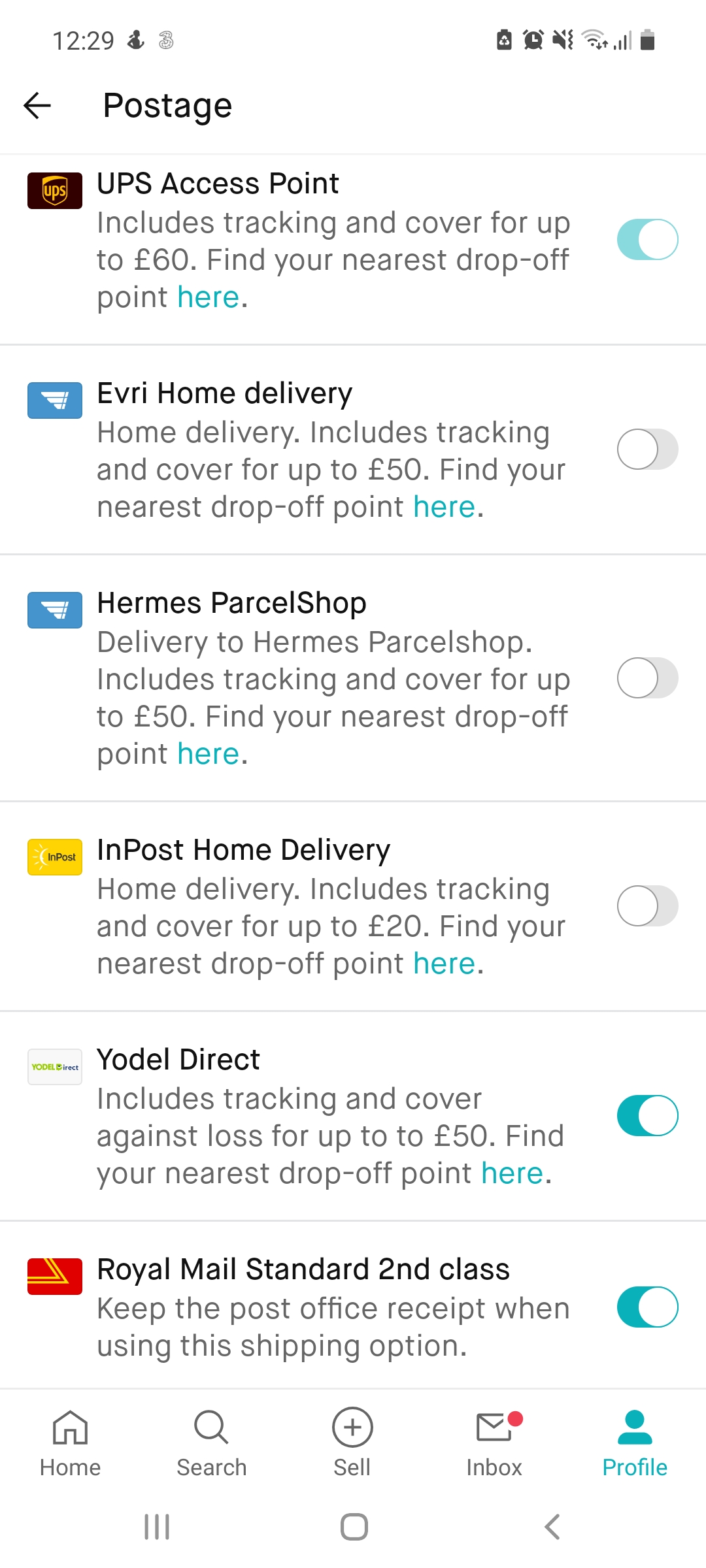 Vinted: Top Tips
Offer more shipping options. Offering a variety of shipping options is great for reaching as many potential customers as possible.
Upload new items regularly. Adding new items regularly will help keep your profile visible and help you build up a following, both of which can help you sell more.
List items in size groups. This can encourage buyers who come across your page to buy multiple items to save on postage if they are searching for items by size.
Don't forget hashtags. Yes, Vinted uses hashtags too! Pick 3 to 5 relevant hashtags per description for maximum benefit.
Boost your engagement. Following other Vinted users with similar accounts to yours, liking posts, and sending messages to people who have liked your items can all help boost your visibility on the platform.
Get Vinted!
Now you're an expert on how to sell on the Vinted app, it's time to start taking some pictures and uploading your first items.
And if you're interested in selling across platforms, check out How to Sell on Depop and How to Sell on eBay.