With over 10 million users, the Depop App has revolutionised online shopping and the way people look at second-hand clothing. Depop has provided a mobile marketplace that enables individuals to buy and sell their items on IOS and Android. Depop has gained considerable popularity through the likes of Vans, Vogue and was named the "Hottest Mobile Start-Up" at the 2018 Europas (European Tech Start-Up Awards).
Founded in 2011 by Simon Beckerman, Depop was originally a social network where followers of the PIG magazine could buy items featured in the magazine. At this point, Beckerman decided to transform Depop into an app which has blossomed into the global marketplace we know and love today.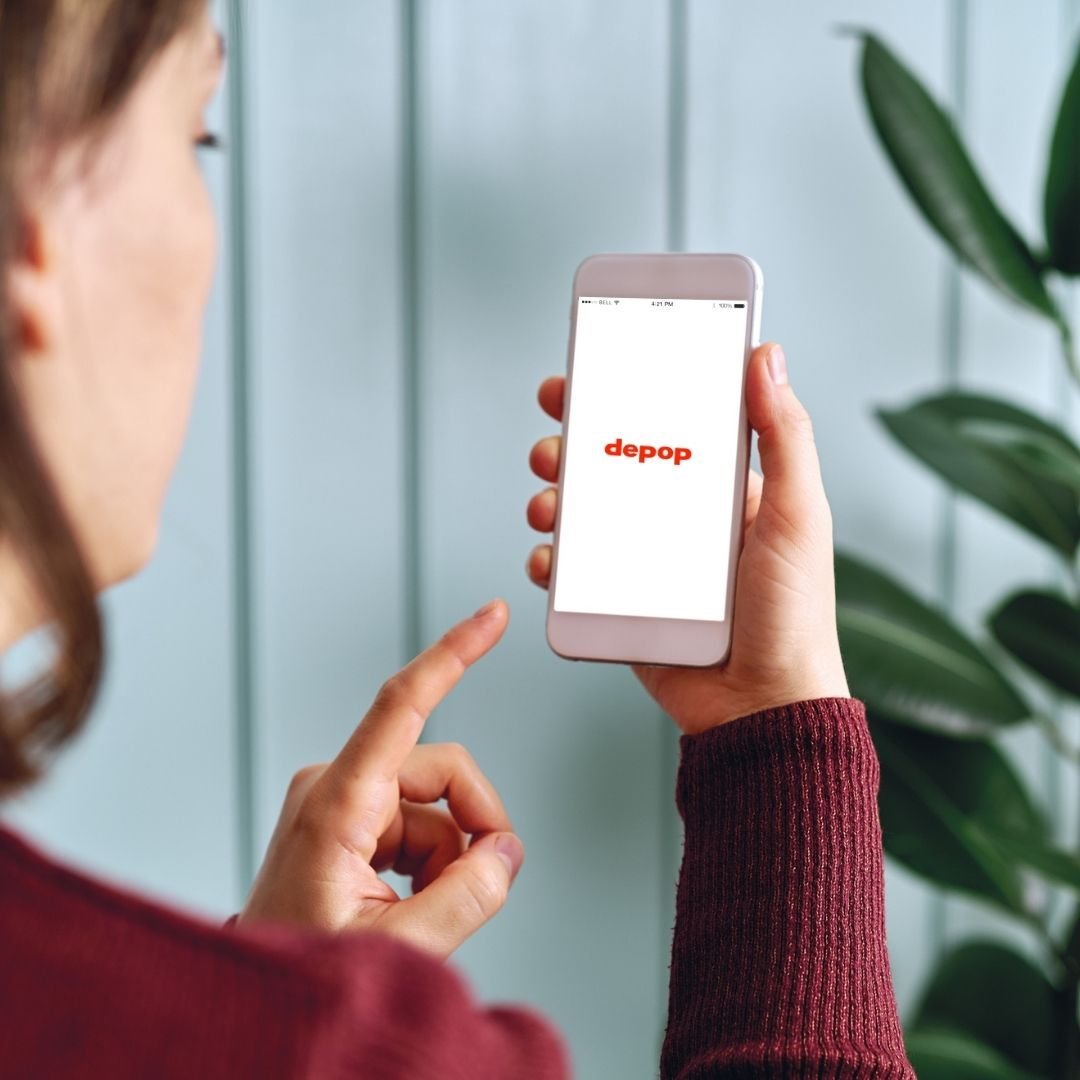 Before You Sell
So you've decided to clear your wardrobe out and sell a few items to make some extra cash. Depop is a quick and easy way to sell your old items.
In order to download the Depop app on your device head over to the Apple App Store or Google Store.
Setting Up Your Account
You need to set up your account in a way that reflects you and your style. Setting up your account will include selecting your preferences and creating your Depop profile.
Depop Profile
Firstly, you need to construct your profile. Your Depop profile is the first thing people will see, so make it unique and specific to you.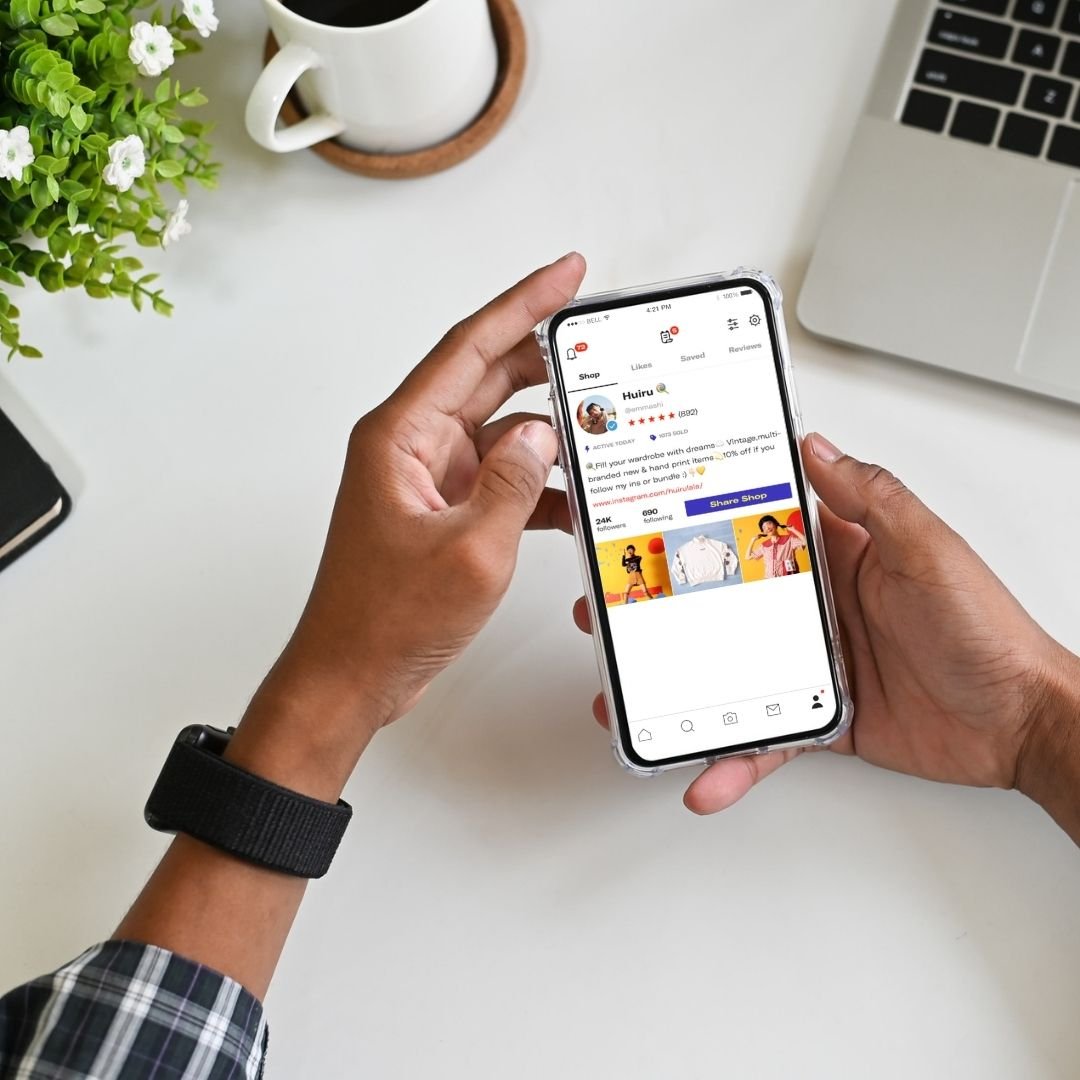 This will give your buyers an idea of the style of your shop, here are three steps to get you started:
Upload a profile picture- This can be a picture of you or anything that reflects your style.
Write your bio- Let people know what you're selling and your shipping policy (shipping and returns)
Connect your social media platforms- connecting your social media accounts make you seem more trustworthy. You can also share your Depop account on your social media accounts so your followers can see what you're selling.
The Rules
In order to successfully use the Depop app, you need to abide by a few simple rules:
Depop strongly suggests saying "no" to buyers if they want to take the transaction out of Depop, even if the seller is saying that you could purchase the item for cheaper- this could lead to your account being blocked or even deleted.
Depop wants you to keep your listings honest and accurate to avoid any confusion.
Depop says that buying and selling are only safe when you press the BUY button in the app.
Trying to avoid the Depop fee by looking to buy outside the app means Depop can't help
you if something goes wrong later in the process.
There are prohibited items that are illegal to sell on Depop, these include drugs, weapons and counterfeit items. Depop has the right to remove the listing.
Depop Fees
When you sell an item, Depop will charge you a 10% fee on the total amount of your listing, which includes shipping costs. The charge will be taken from your PayPal account or the card you are using for payments on your Depop account.
Breakdown of Depop Fees
- 10% Depop fees
- PayPal fee of 3.4% + £0.20 in the UK and 2.9% +$0.30 in the USA
You will only be charged when making a sale, meaning no initial costs when you set up your account or the length of time your listing has been on for.
How to Sell on Depop?
Listing Your First Item
Listing your items may seem like a straightforward task but if you follow a few simple steps, you will sell your items quickly and successfully, every time.
Research
This is a crucial first stage that you should definitely follow. You need to research the value of your item on the market and list it with an appropriate price. Taking time to see what your competitors are selling that particular item can be really helpful to ensure the sales of your items.
If your item that you want to sell is the only one on Depop, you will be able to ask for more as you possess an item with no competition.
Creating a Listing
So you've done your research and you have an idea of what you want to sell.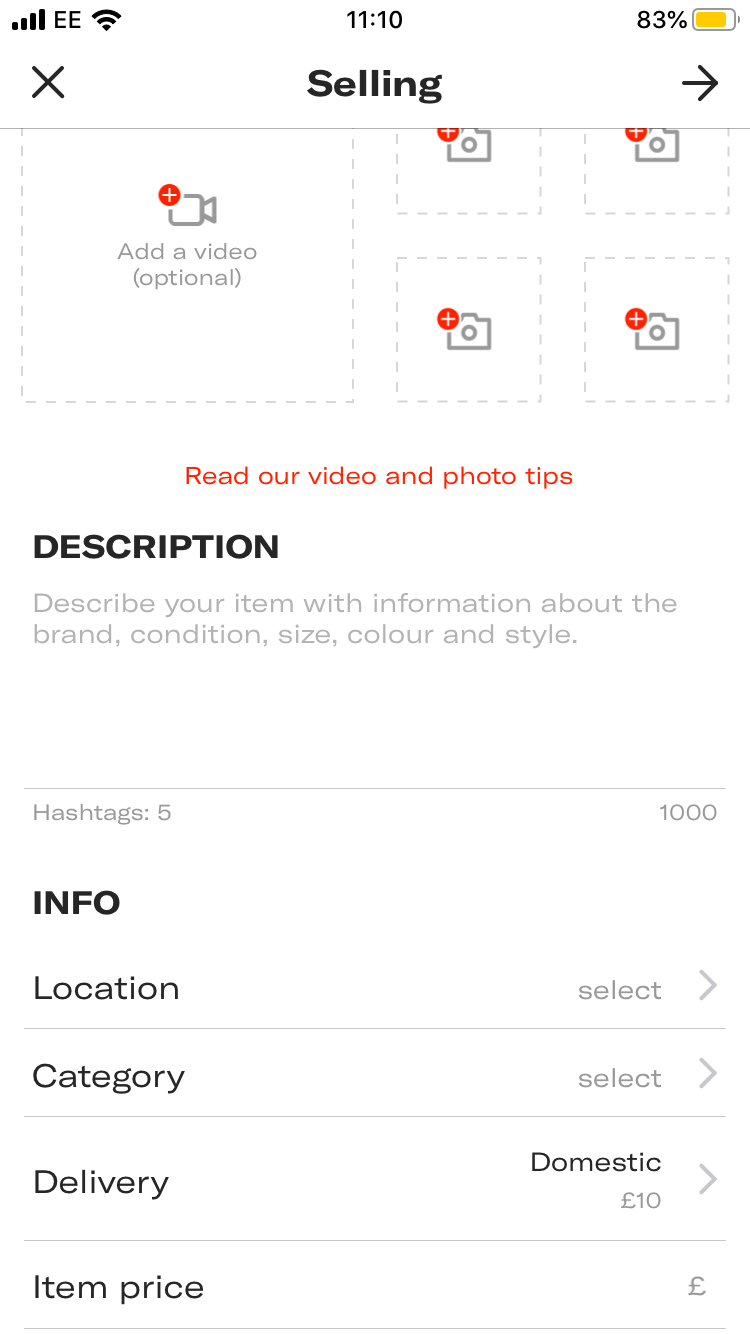 When you list an item, you need to fill in all of the information clearly and accurately. Each part of the items information needs to be filled in as follows:
Depop asks you to upload 4 pictures as this will increase your chances of selling
Add a description that includes the condition of the item and a reason why you are selling
Include the location of where you are to help buyers know how much the postage will be
Add a category that your item is in
Then add your postage costs in
Finally, add a price to your item that is suitable to its condition
How Does Depop Work?
In order to get the best out of Depop, you need to immerse yourself within its marketplace and experience the app. The more time on the app, the more familiar you will get with how it works. However, there are some tips that you can follow to help you along your way.
Selling on Depop Tips
Photography is key. Make sure you have a good camera and a good space to work with. There is nothing worse than seeing a blurry picture taken in the dark. Make sure you capture the details of the item as buyers want to be sure before they buy.
Connect your PayPal account- you need to make sure your PayPal account is verified so that you can receive payments,
Write accurate descriptions- no one wants a long-winded description, keep it short and concise. This is where your sales skills take the front stage. Make sure you use relevant hashtags to increase your chances of selling.
Be honest, make sure you explain about any potential flaws, the condition and if its branded, the authenticity. Personalising your listing using emojis and the use of a friendly tone can be the difference between a quick sale and having your listing on Depop for weeks.
Make pricing appropriate for your items. If you know how much you want for your listing, make that apparent. If not, make sure you explain in the description you are open to an offer. Everyone loves a deal, so why not offer deals on your items to gain more awareness. Providing temporary deals on your items can increase your followers and spread word-of-mouth about your account.
After you or your buyer has received the items, Depop reviews provide validity for other shoppers experience. These reviews provide proof that the seller is genuine and has provided a good transaction.
Using Depop Search
The search tab allows you to search for a variety of items on Depop.
The picture above shows you the home screen for the Depop search tab. Depop has chosen some items to appear on this page, based on their selling performance.
When searching for any items, you will be able to use the filter option to show you more specific items.
How to Get Followers on Depop
A key tip for gaining more followers is interaction. Responding to comments and messages from potential buyers is crucial. Make sure you turn on your notifications for Depop as this will help you stay in contact with your followers. If someone likes your items or messages you about an item you will get a notification, enabling you to be on top of your account.
The idea here is to follow the shops and the items you love. This will increase the attention to your profile. Depop provides an 'Explore' page and a list of suggested users who they think you should follow.
Be as active as possible and if your idea is to gain followers, take the first step and follow users that have a similar style to you.
Depop Shipping
Posting your items on Depop can be really simple if you follow the correct steps.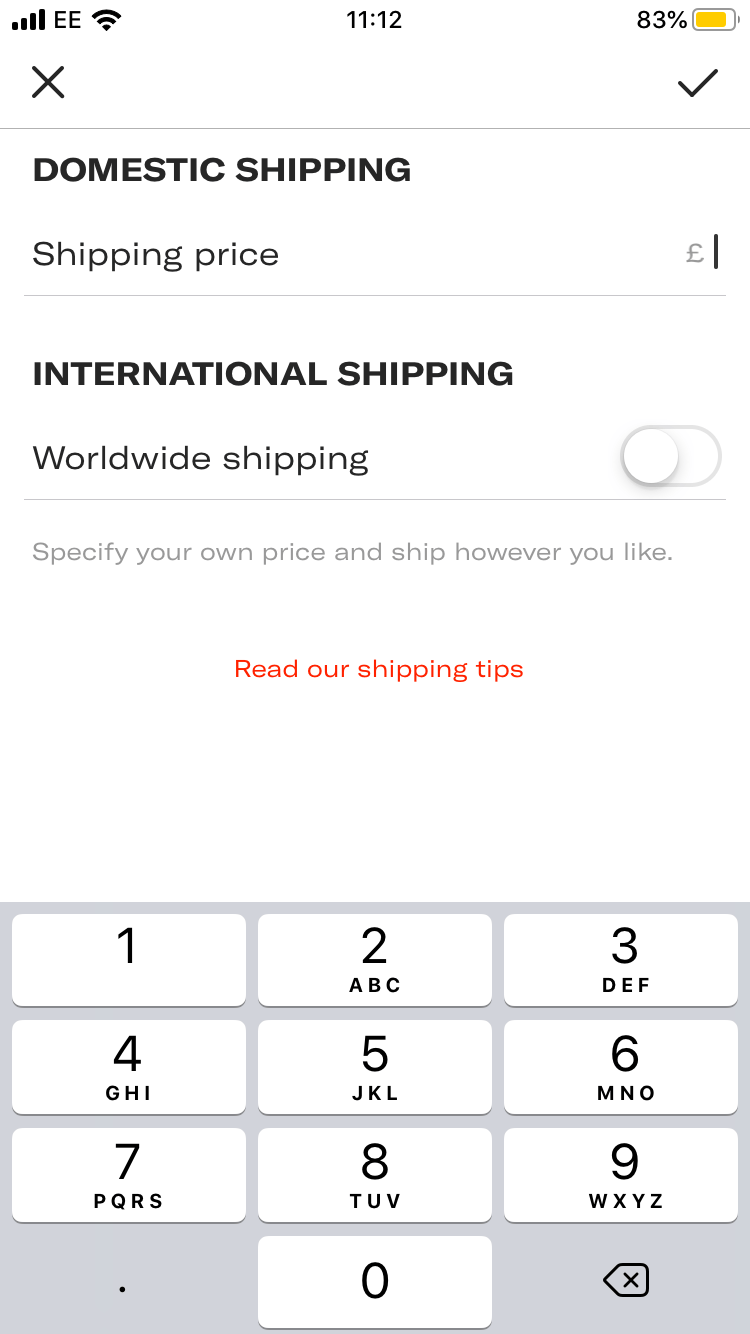 1) When you sell an item on Depop, tap Delivery and swipe Shipping
2) Tap Domestic and/or International to designate where to ship. Offering International can increase your audience and improves the chances of selling.
3) For free shipping, leave the price field at zero and confirm.

Shipping prices are based on the size and weight of the item and how far it must travel.
Courier Services for Depop
We thought we'd save you time by suggesting some services to save money on Depop:
Evri ParcelShop Postable (Drop-off)- £2.04 exc VAT
Evri Collection Postable (Collection) - £2.59 exc VAT
Evri Postable Next Day (Drop-off) - £3.65 exc VAT
Taking parcels to drop-off points works best for those with a small number of parcels who have a busy day schedule. Find your nearest drop-shop location.
After Making a Sale
1) Pack the item using an envelope or parcel bag
2) Inform your buyer by sending them a message
3) Send a parcel using a tracked delivery courier service, (make sure you send your items with tracked delivery to be covered under Depop's or PayPal's Seller Protection) - get a quote today
4) Supply your buyer with a tracked shipping number and press "Mark as shipped" on your sales receipt and enter the details there
5) Keep proof of postage in case something goes wrong.
Message Your Buyer
This stage of the transaction is really important. Make sure you stay in touch with your buyer or seller until the item is received.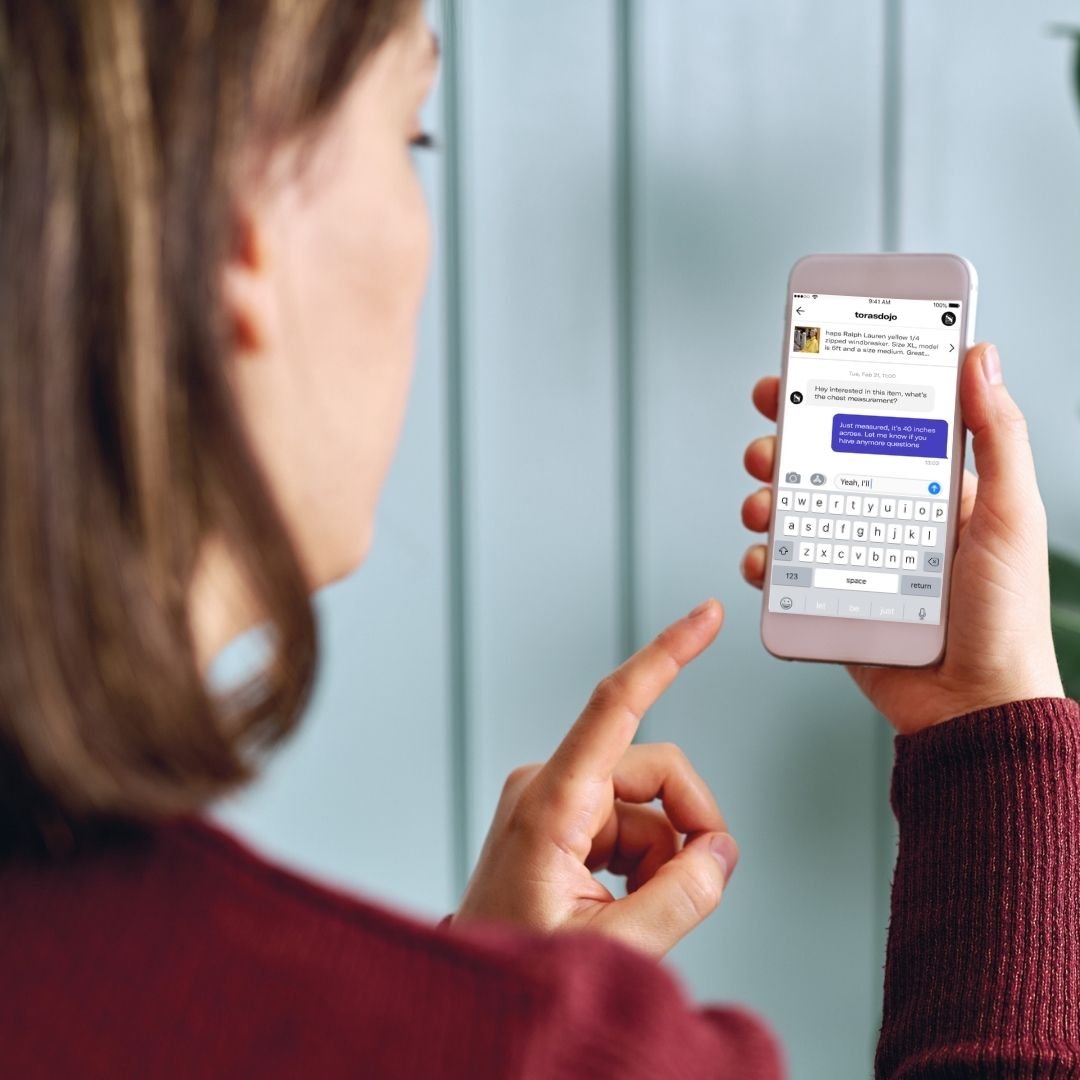 If you want to go the extra mile, here are some things you can do:
Send your buyer a private message thanking them for their business and when you plan to ship
Offer a discount if they decide to buy from you again
Conclusion
Now that we've taught you everything about how to sell on Depop, it is time to enjoy the Depop app and everything it has to offer. Whether you are selling some of your old clothes for some extra cash or whether you are looking to build a small business - Depop has all of the tools to help you on your way.
If you are looking for the best postage costs for your Depop account, Parcel2Go is a leading courier comparison provider that ensures the best prices when sending a parcel worldwide. See how you can save money, get a quote today.