When it comes to fulfilling your orders, the process will look different depending on which sales channels and marketplaces you use as well as the size of your business.
As your business grows, your order fulfilment process may become more complicated. For example, you might find you have less time to focus on other areas of your business and less space to store your stock.
Business growth is a great achievement, but to scale your business even further you don't want to be spending too much time packing and posting products. This is where you could benefit from using a third party order fulfilment service instead of completing orders yourself.
So let's look at ecommerce order fulfilment, what fulfilment means, and how you can choose the best strategy for your business.
What Does Order Fulfilment Mean?
Order fulfilment is just the name of the process where you receive, pack and ship orders. An order is fulfilled once it's been sent out to your customer!
What Order Fulfilment Services Are Available?
There are a few ways you can manage your business' order fulfilment including:
In-house
Third party
Drop shipping
Here's what each involves.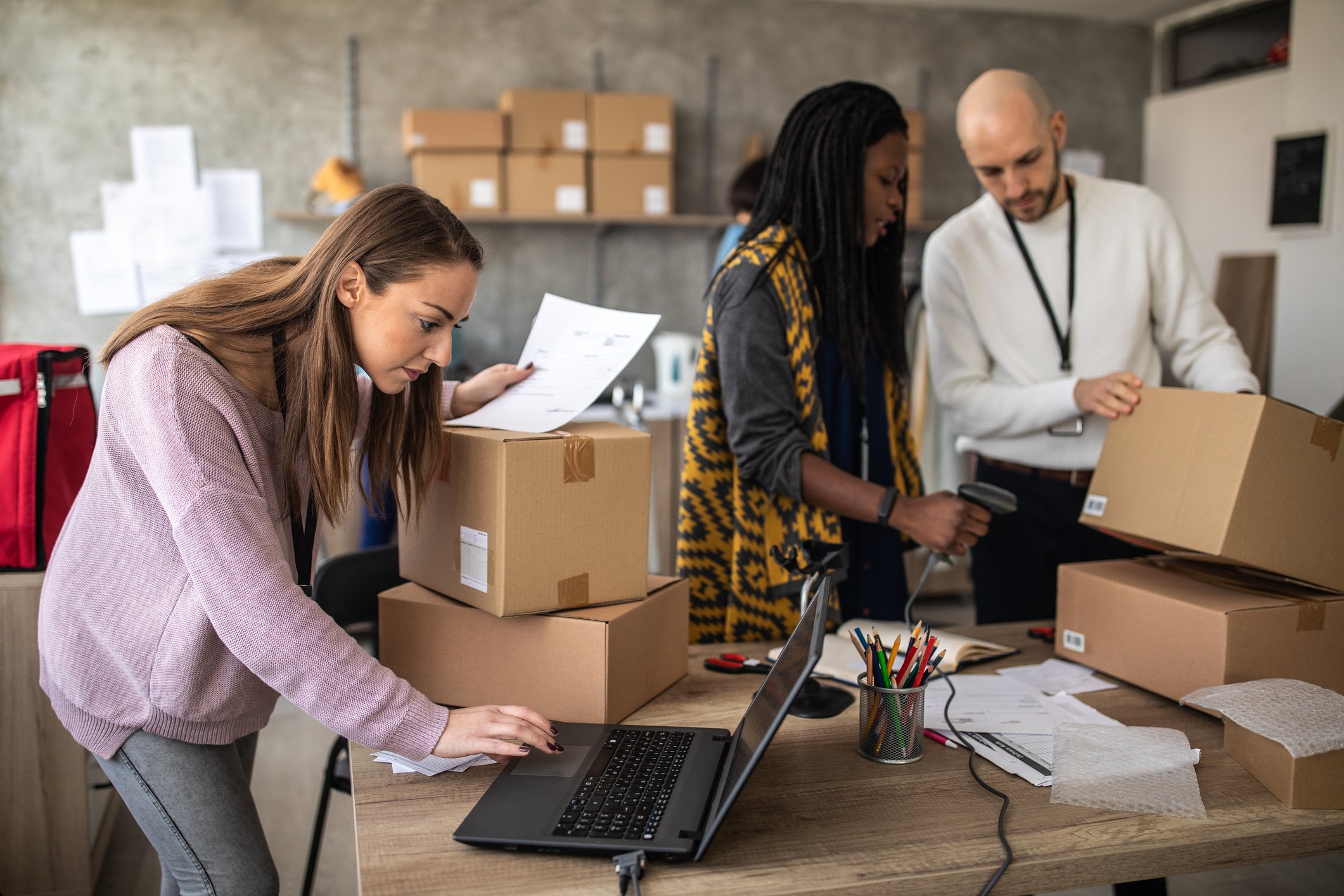 In-House Fulfilment
If you've found yourself here, you're probably considering other methods of fulfilling orders outside of in-house fulfilment. The benefits of fulfilling orders yourself is that you have complete control over the entire process, but the practicalities involved can be very time and labour intensive. For example, it could mean hiring extra staff to package orders and renting out larger storage and workshop spaces.
This could lead to unnecessary outgoings in your business. But self fulfilment is a popular choice among new and small businesses and it is a great place to start.
Third Party Fulfilment
Third party fulfilment involves sending your items to a third party and they will package and ship your orders for you. Fulfilment by Amazon is a good example of this method.
This strategy means you still have control over your orders and items but you can save time and money on labour and rent costs - a great option if you've outgrown in-house fulfilment but still want that added control over the fulfilment process. It also allows you to scale your business while also pulling back as demand ebbs and flows.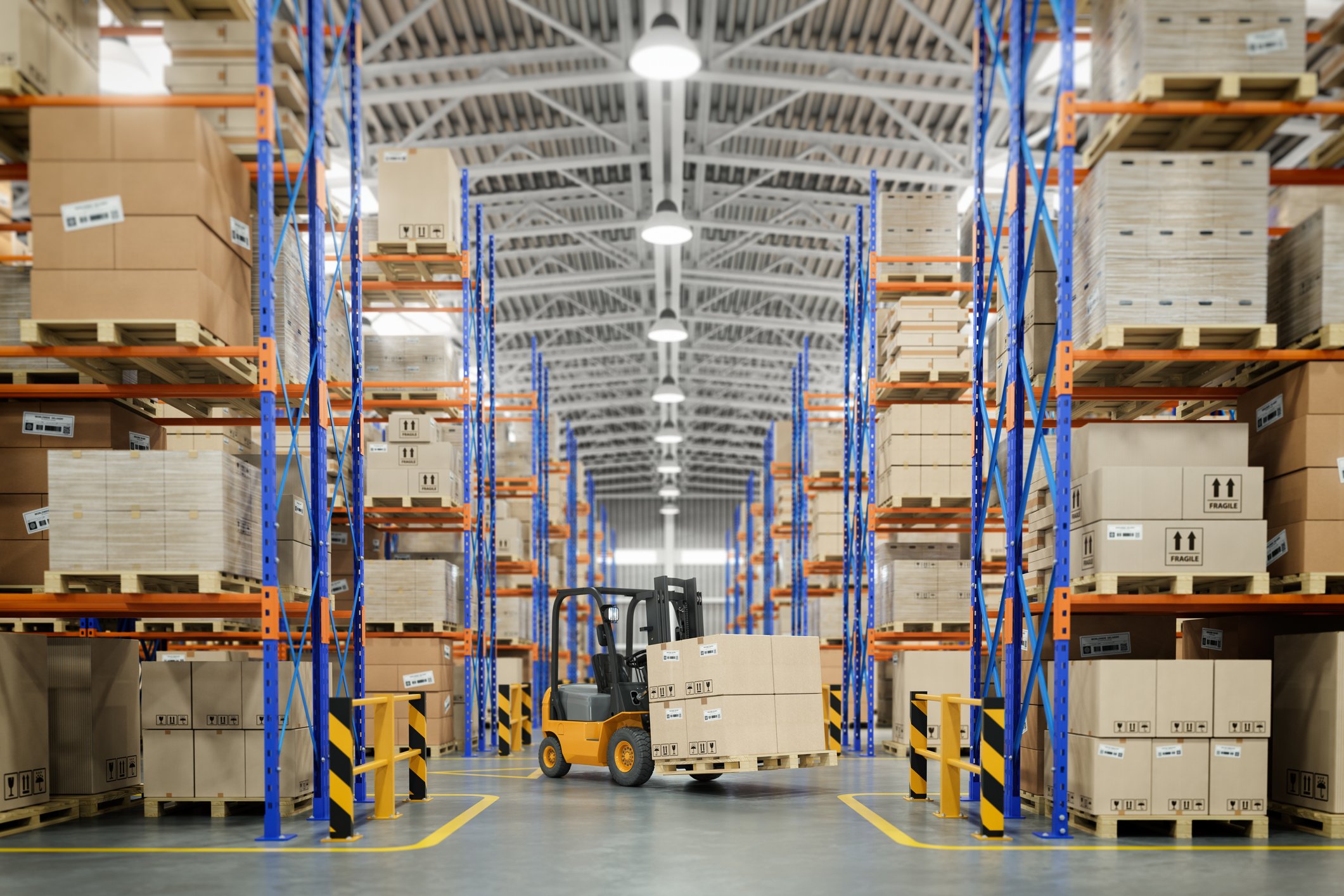 Drop Shipping
This is where orders are produced and shipped by the manufacturer, so you don't have to keep the items you're selling in stock, as your wholesaler or manufacturer will fulfil all orders for you. This is popular on websites such as Thorful.
Drop shipping means you have the least control over your products than the other options, but can work if you ship manufactured items in bulk.
Try Cloud Fulfilment
Working out the best order fulfilment strategy can be taxing. If managing, packing and shipping your orders takes up valuable business time that you'd rather spend elsewhere - we have the solution for you.
What is Cloud Fulfilment?
Cloud fulfilment is a third-party logistics provider that works in partnership with you to help enable you to scale your business quickly and efficiently. Taking away the headache and stress of working out how to grow the operations of the company and causing major roadblocks. Cloud can help you grow your business and give you back the time to focus on the business you love.
Cloud Fulfilment helps you to manage stock across multiple marketplaces from a single dashboard. The Cloud Warehouse Management Software allows you to see real-time visibility over orders, invoicing, returns and more.
We know it can be hard to relinquish control of the business you've worked hard to build, this is why Cloud work in partnership as an extension of your team. With Cloud Fulfilment, your orders will be received, picked, packed and dispatched with 99.97% accuracy.
So if you're looking for a reliable third party order fulfilment service, Cloud Fulfilment is the perfect solution for you. Find out more about Cloud Fulfilment and discuss your options.
Supporting Your Business Parcel Delivery
At Parcel2Go, we have a variety of options to make your business shipping a breeze. Not only do we work with Cloud Fulfilment, but we also have options such as Parcel2Go Business Accounts and Smart Send.
So no matter what size your business is, you can unlock exclusive discounts and shipping management solutions when you send parcels with Parcel2Go. Postage starts from just £2.15 exc VAT.
Take a look at how we can save you time and admin on business shipping, so you can spend that valuable time where it counts in your business.