Gone are the days of hand writing our shipping labels. These days, a delivery label already contains all sorts of different information your courier needs to help get your parcels to their destination safely.
Let's take a look at what all those numbers on a shipping label mean.
What is a Shipping Label?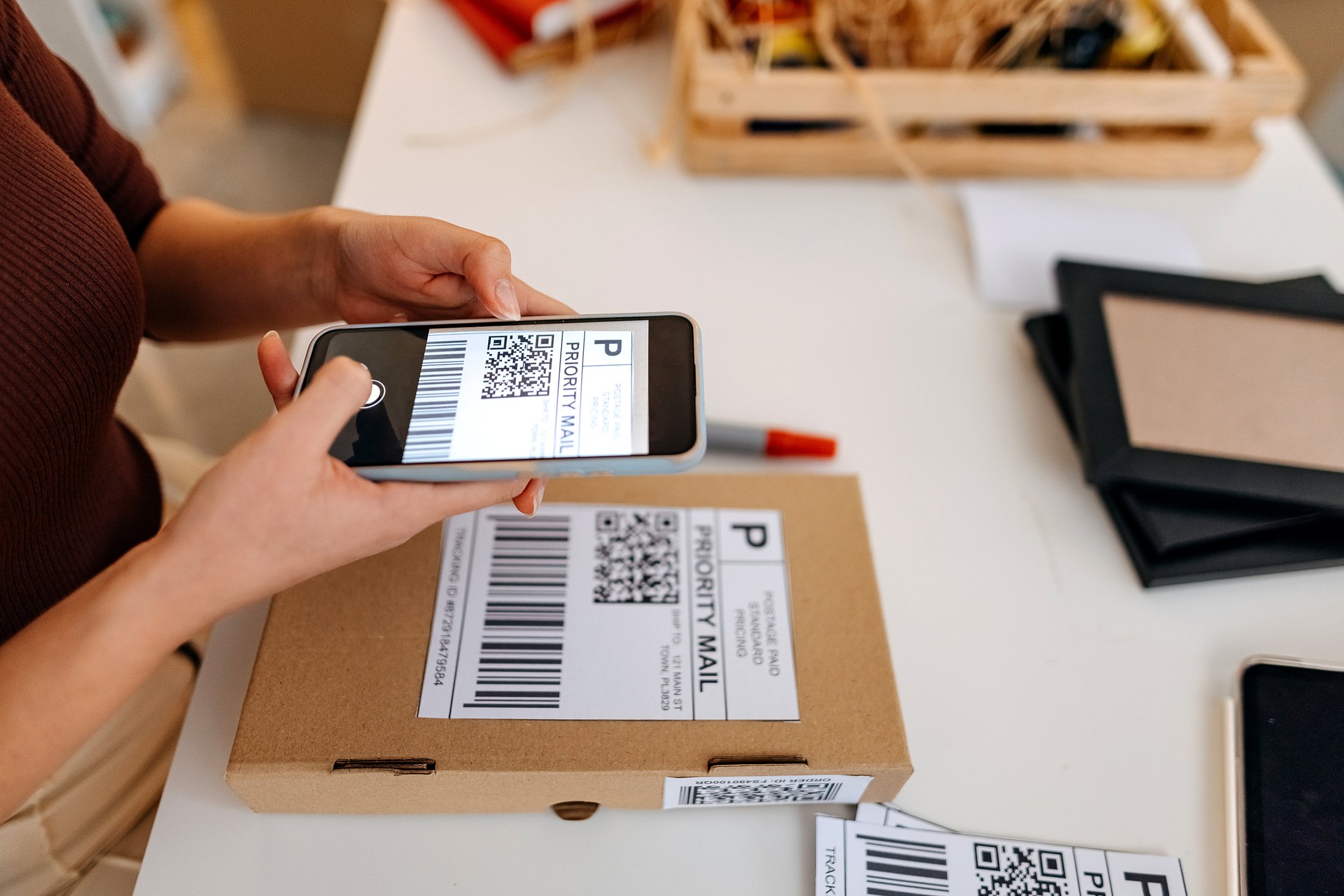 Shipping labels help your parcels get from A to B. They display all the information the courier needs to deliver your parcel to its destination - such as the recipient's name, address, and tracking codes. They pack a lot of information into a small space so that your courier can deliver your parcel quickly and accurately.
Depending on the service you choose, you can print your delivery label at home and attach it to your parcel with clear tape or have your shipping labels printed at your drop off point.
What is the Main Purpose of Shipping Labels?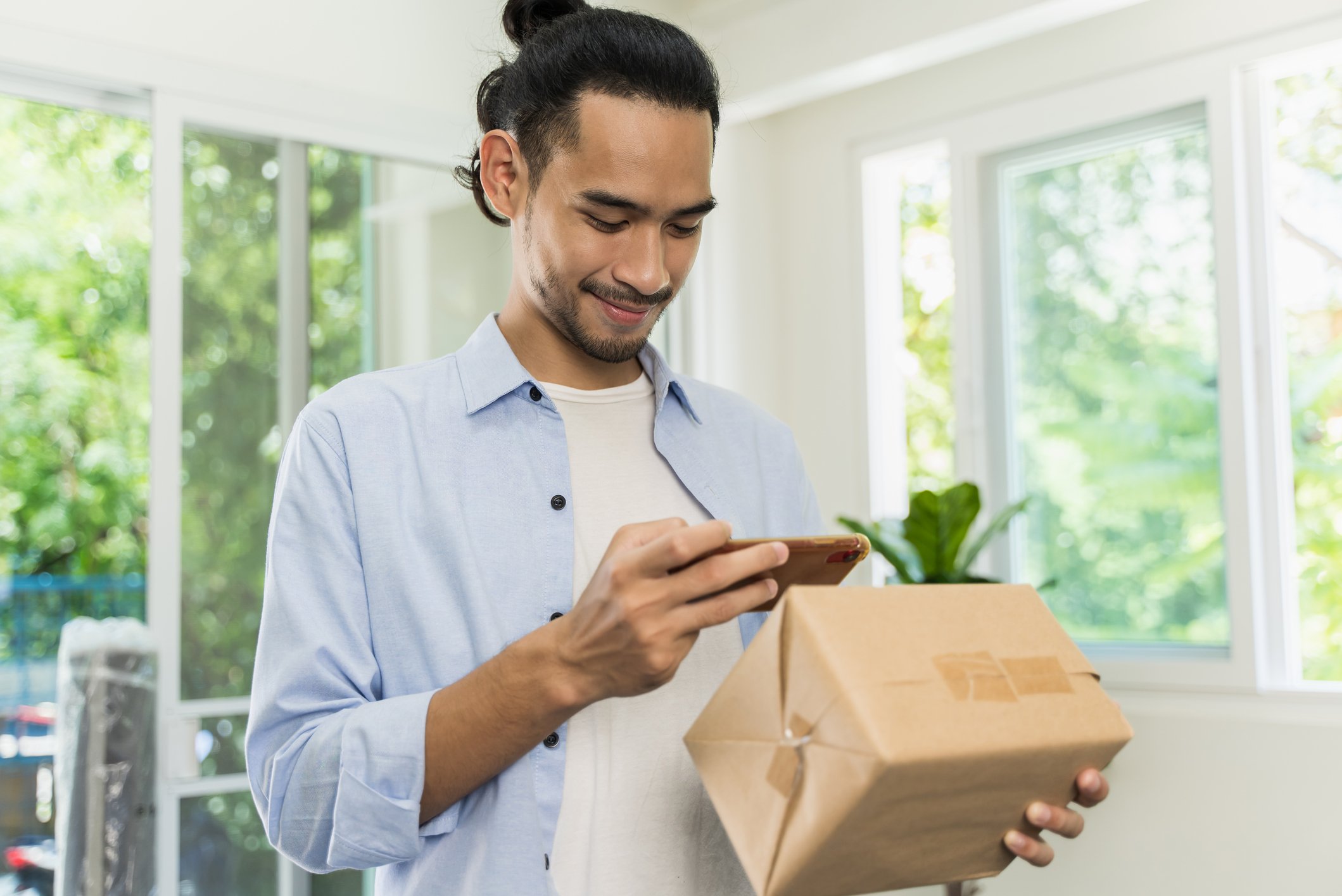 Shipping labels contain all the valuable information your courier needs to make your parcel delivery. Couriers require different information at each point of your parcel's journey, so it's essential your shipping label is attached securely!
Your courier will scan the barcode on your parcel's label which means you can track your parcel.
What Do the Numbers on a Shipping Label Mean?
Shipping labels will look slightly different depending on which parcel courier you're using.
The sender provides the following information which will be shown on the delivery label:
Sender's name and address
Recipient's name and address
Delivery service purchased - for example, Next Day Delivery
The other numbers and barcodes will automatically be generated by the courier and will include a tracking number which will allow you to keep track of your parcel as it makes its way to its destination.
You can track your parcel for free with Parcel2Go! Simply enter your tracking code into our tracking tool.
How to Print Shipping Labels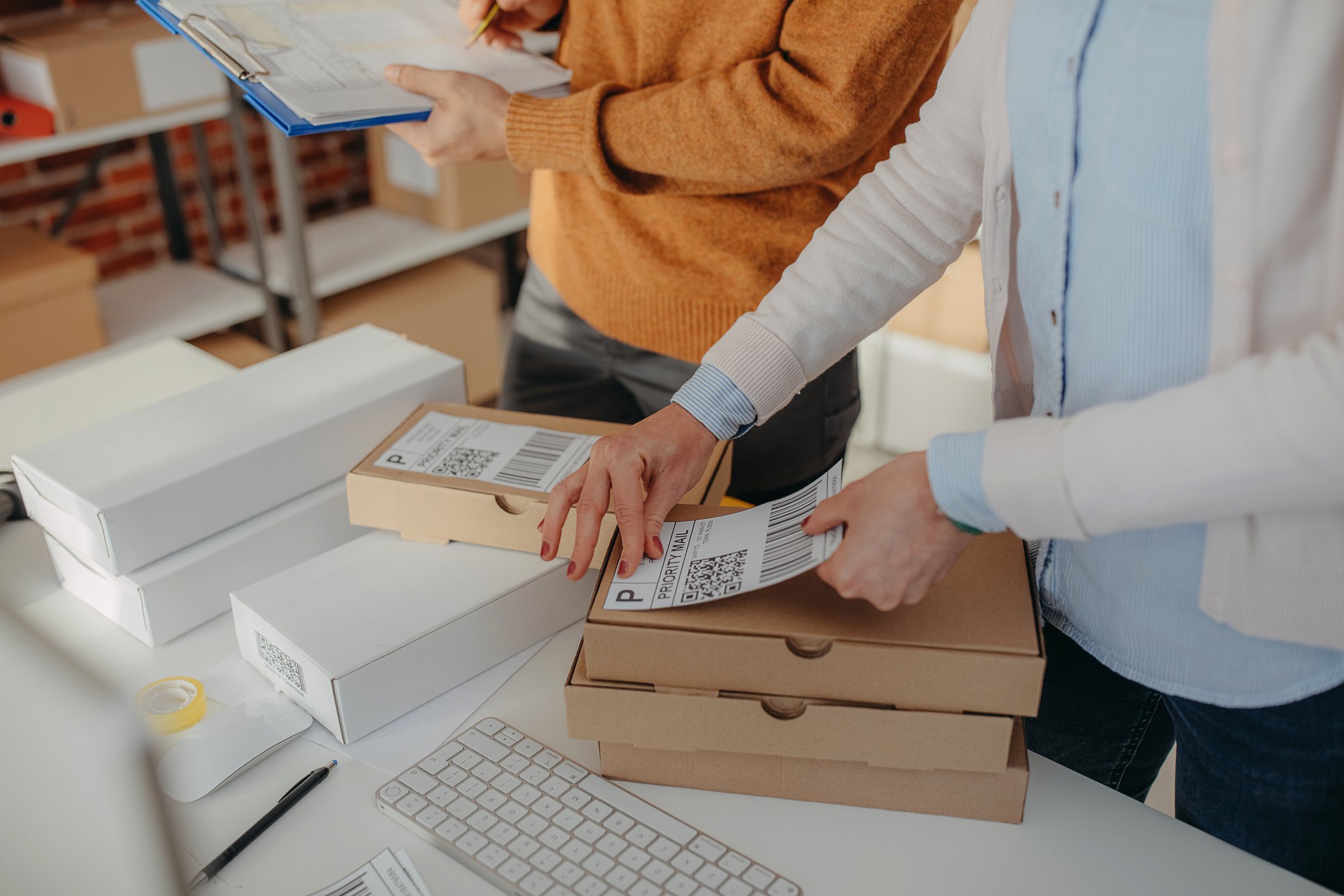 If you choose a courier service that requires labels, you might need to print them at home using a printer. Simply download the label and print it off as you would with any other document.
You can print shipping labels on plain A4 paper and attach them to your parcel using clear tape. To make sure your label is secured safely, you should:
Avoid placing your label on the edge of the box or on any joins
Ensure the edges of the delivery label are smooth
Don't cover the barcodes with tape
Where Can I Print Labels for Shipping?
If you don't have your own printer, you can choose a no printer service. They will print shipping labels for you when you drop your parcels off at the drop off point.
There are also some collection services where the courier will bring delivery labels for your parcels.
To search for courier services where you don't need to print your own labels, open the filter box at the top of the quote results page and filter by Label Printing options.
Want to Find Out More About How to Send a Parcel?
Sending a parcel with Parcel2Go is simple! But if you need any help, you can see everything you need to know about parcel delivery - including deciding which courier to ship with and how to track your parcel!
And, if you'd like a step-by-step guide on how to check for prohibited items, pack your parcel, or simply get a quote, our how to send a parcel blog has the answers.