Are you worried about how Royal Mail strikes are going to affect your business shipping? Black Friday is just around the corner and with the festive period soon to follow, we know how important it is for small businesses to prepare.
At Parcel2Go, we work with a variety of the UK's most trusted couriers as well as Royal Mail so you're spoilt for choice when it comes to parcel delivery.
Let's look at Royal Mail strikes dates and alternatives, and some easy ways you can prepare for Black Friday.
When is Royal Mail on Strike?
Royal Mail strikes are scheduled to take place for several days across November and December, including 24th, 25th and 30th November . Find the full list of postal strike dates here.
Strike days may change if terms can be agreed between Royal Mail and postal workers, but at the moment all Parcelforce and Royal Mail services will be disrupted during Black Friday and Cyber Monday weekend.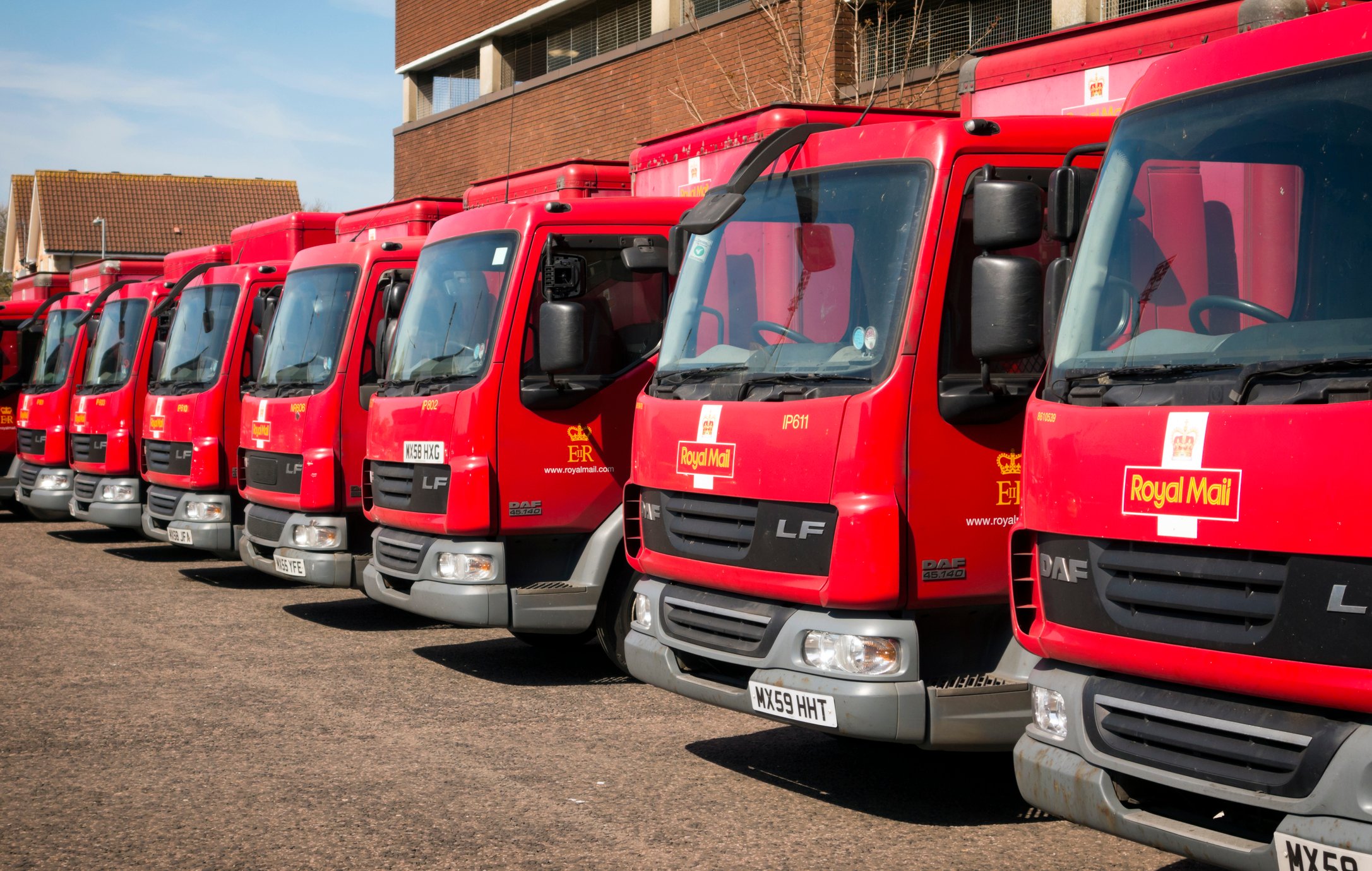 Royal Mail Strike Alternatives
As the postal strikes have come at a crucial time for many businesses, it's important to know that your business doesn't have to suffer due to Royal Mail strikes.
Whether you want to offer your customers cheap shipping, next day delivery or international postage - we've got a service to suit all your business needs. Here's what we recommend for:
Cheap Shipping
Our cheapest shipping in the UK is with Yodel Direct from just £2.15 exc VAT.
Next Day Delivery
Our new low price for next day delivery in the UK is with FedEx Express, starting at just £4.75 exc VAT!
International Courier Service
For cheap international shipping, we recommend Evri International Parcelshop, which starts at £7.40 exc VAT to Europe and the rest of the world!
Remember, we offer free tracking on all of our delivery services.
These are just a few shipping options. To easily compare courier services for your parcel, enter your parcel's measurements into our quick quote tool and book your delivery from there!
Parcel2Go are here to support you through the Royal Mail strikes.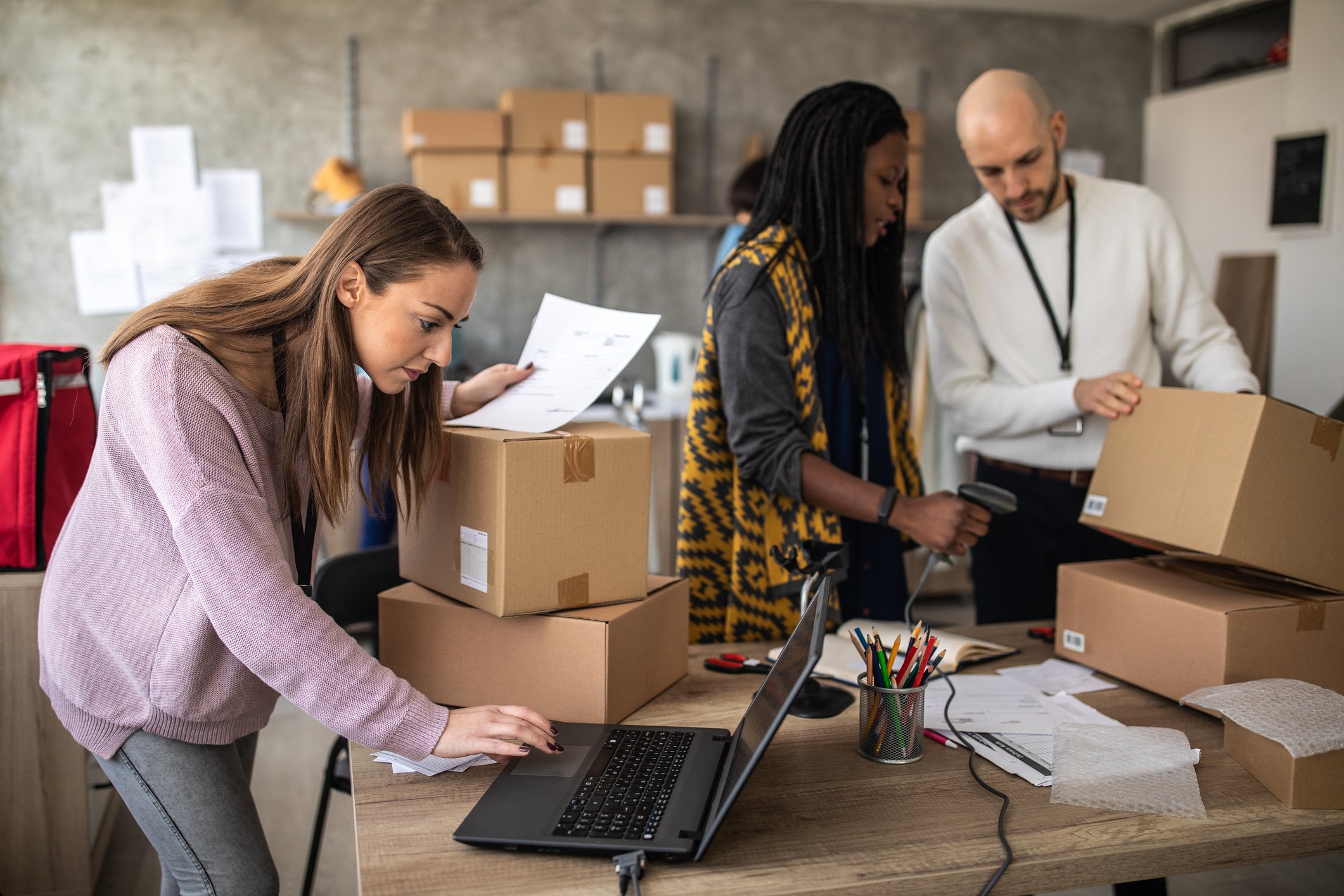 How to Prepare for Black Friday?
When it comes to being prepared for Black Friday, you might be spinning a lot of plates at once. Here's a few things you can do to make sure you stay ahead this shopping season:
1. Optimise your shop listings with search terms
If you sell on a marketplace such as eBay or Amazon, optimising your item descriptions to include 'Black Friday' and 'Cyber Monday' type of keywords will only help your shop reach its target audience.
Research what your competitors are using and what listings come up first in search. Remember you really can't start too early when it comes to optimisation - especially as most marketplaces start their Black Friday sales at the start of November.
2. Sort your business parcel delivery early
Having fast and reliable delivery is vital when it comes to running your ecommerce business. One study from 2021 found that 87% of shoppers said that shipping speed was a key factor in their decision to shop again with an ecommerce store.
Take the time now to compare courier services and find one that works best for you and your business.
And to make the shipping process faster for you, try Smart Send. The free shipping management tool lets you integrate your parcel delivery with all of your sales channels, so you can manage and automate your deliveries from one place!
3. Decide on deals and discounts ASAP
Choosing which Black Friday deals to offer can be difficult when there's so much competition for sales. As a blanket rule, it's good to know that customers expect at least 20% off on Black Friday.
You can entice customers further by offering them something different on top of that. For example, bundle deals are always tempting and can increase your overall average order value.
Another Black Friday deal that seems like a no brainer is offering free shipping. It's simple, yet 90% of consumers say that free shipping is their number 1 incentive to shop more online!
If you're worried about absorbing the shipping costs, keep your shipping costs low by choosing the cheapest courier service.
4. Have a clear returns policy
While you don't want an influx of returns, the reality is that the deadlines on Black Friday discounts do lead some customers to panic buy.
Giving customers the ability to return unwanted items for free can be a big selling point for your store, especially as a lot of SMEs do charge for returns.
If this isn't in your remit, or you don't offer returns at all, don't worry about changing your shop policies last minute. But communication with your customers is vital in building trust in your ecommerce store, so make your returns policies easy to find.
5. Reduce admin where you can
When orders are coming in thick and fast, it's important to use all the tools you have to make your side of the business as easy as it can be. That includes reducing admin tasks that take up important time you could spend elsewhere in your business. That might include outsourcing customer service or a social media expert, just during your busiest business period.
Or it could be automating what you can.
For example, at Parcel2Go you can use Auto PrePay to keep your account topped up. That means you'll never have to worry about entering your card details and loading your account up with money each time you send a parcel. This is just one way we can help you streamline your parcel delivery.
It's also good to know that when you top up £100 in PrePay, we will give you 2% back for free!
We also recommend signing up for Smart Send so you can easily manage your parcel delivery in one place. It's free and you can set up rules, such as all items sold on eBay under 1kg should be shipped with Evri.
This can save you bags of time and is an easy way to focus on your products rather than your admin.
Find our more about Royal Mail Strikes or get a quote to find the cheapest and most reliable business shipping.