The UK has one of the most advanced ecommerce markets in Europe, and with over 60 million of us shopping online, that presents a lot of exciting opportunities for tech savvy entrepreneurs looking to set up their own online business.
There are significant advantages to setting up an ecommerce business rather than a brick-and-mortar shop:
Cost savings
Unlimited reach
Affordable advertising
But there are also challenges you must be ready to overcome before running your own online business. For example, rising business costs, increasing costs of ecommerce shipping solutions, and the cost-of-living crisis causing customers to be more cautious about how they spend.
Our easy 7 step guide will give you a brief overview on how to set up an ecommerce business and what you should consider when first starting out.
What is ecommerce business?
An ecommerce business can be defined as the buying and selling of products and services via the internet.
What are the 3 types of ecommerce?
The three most common types of online business are:
Business to Business (B2B) - an online business sells items that other businesses need
Business to Consumer (B2C) - a business sells products directly to customers
Consumer to Consumer (C2C) - a consumer sell items to another consumer online, usually through a marketplace such as eBay or Etsy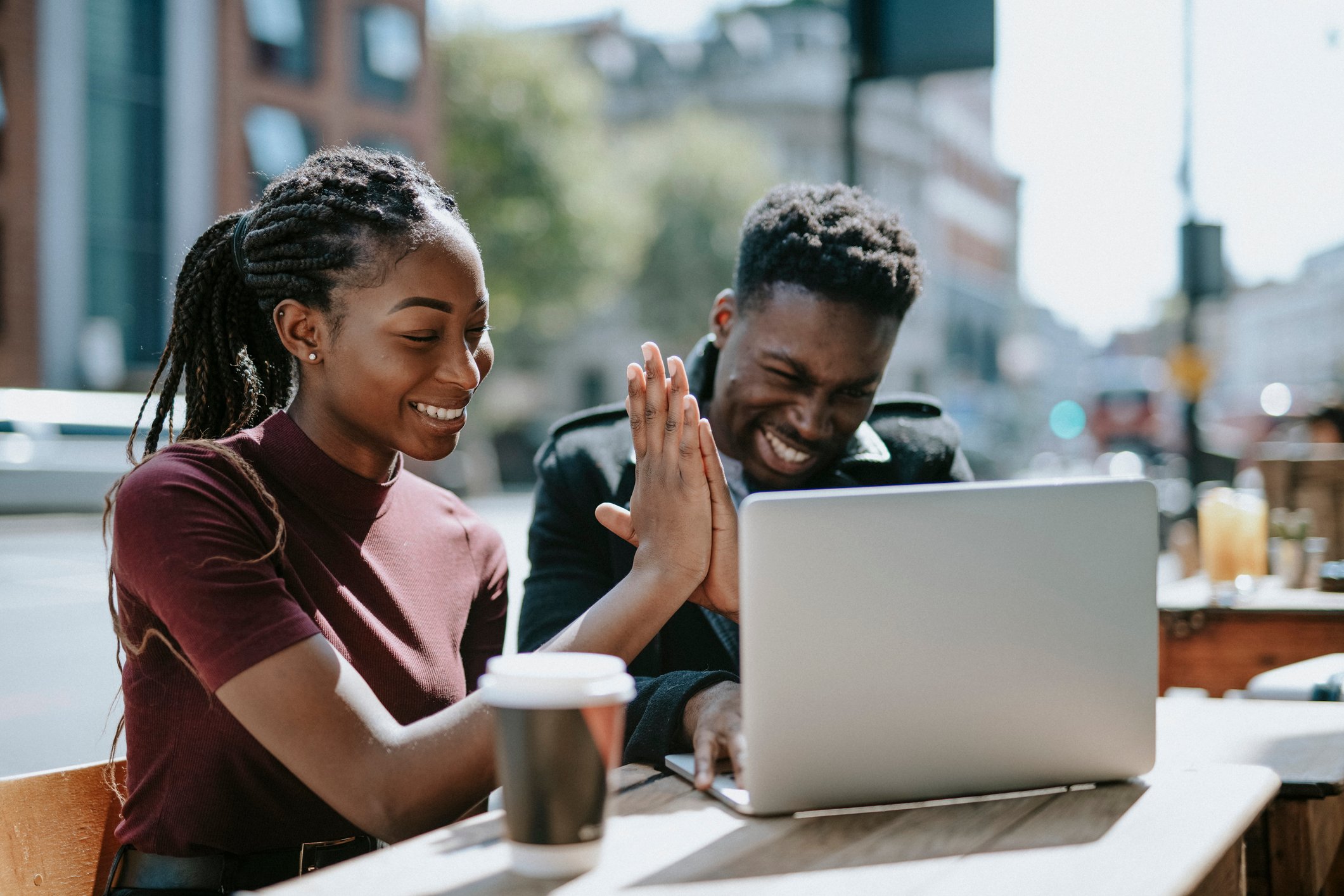 7 Steps to Start a Business Online
Starting your online business doesn't have to be overwhelming. By breaking the process into these 7 manageable steps, you can go from a bright idea to running your own ecommerce business in no time.
1. Perfect your ecommerce business idea
You might already have specific ideas on what type of online business they want to run, or you might be starting from scratch. Whatever your starting point, never underestimate the benefit of research for strengthening your business plan.
For example, if you already know you want to set up an ecommerce business selling home-roasted coffee you could concentrate your research around customer profiling, product and price comparisons, and any relevant legislation.
Top Tip: If you're starting from scratch, pain points in our own lives can spark ideas for businesses. Can you provide new and innovative ways of solving them?
Other great ways for coming up with new business ideas include:
Spot trends with online tools such as Google Trends or Amazon Best Sellers list to see what opportunities you could capitalise on
Let your hobbies inspire a unique range of products
Think of products you use regularly - are there any you can improve?
Do you have a talent you can utilise to produce your own unique range of products?
When you're starting a business, consider the type of products you're thinking of selling. You want to make it as easy as possible to get your business off the ground, so go for products that are easy to store and cheap to post to get the biggest return on investment.
The easiest products for new online sellers are items that:
are easy to package and deliver
are affordable for a wide range of customer
have a long shelf life
have a high profit margin
Once you've got your products and your business idea nailed, you could even progress to writing a fully-fledged business plan. This is where you'll define the vision for your business and set down steps you're going to take to achieve it.
2. Test, test, test
You've decided on what products you're selling and who you're going to sell them to, now's the time to put your brilliant idea to the test. And test. And test again.
The best way to validate your idea is to talk to your potential customers.
This works really well if your business idea solves a problem. All you'll need to do is reach out to the people who feel the frustrations your product will solve – these will be your ideal customers.
Top Tip: When speaking to potential customers, avoid talking about your product. Instead, focus on the problem itself and aim to determine how much it bothers them, and whether they would pay to solve the issue (and how much).
Conducting focus groups like this will provide you with a useful insight into the kind of audience your product may have.
3. Source your products
This is where things get exciting!
There are several options for sourcing products for your online business – each of them with their own pros and cons. Possibilities include:
Make your own products. If you're setting up a handmade business, then this is the route for you. Your products will be unique, and you'll have total control over design and quality control, but it can also be hard to scale up.
Resell existing products. This is the most popular way to get started in an ecommerce business. Just like in a bricks-and-mortar shop, you'll buy stock from a supplier, which you then sell on to your customers. Reselling is cost effective, although there may be a large initial investment.
Manufacture your own products. Not the easiest option for new sellers, this option involves finding manufacturers to make specific products for you to sell. The initial investment can be high, but the potential for future growth is very good.
4. Decide how you'll sell online
There are lots of ways to sell online, but the main choices are:
Set up your own ecommerce website

- With this option, you'll sell your products via your own ecommerce website hosted on your own domain. You'll have complete control over how your online shop looks and works, but all the marketing, online advertising and search engine optimisation will be your responsibility. You will also need to manage the orders and parcel delivery when you start trading.

Sell your products on an online marketplace

- Online marketplaces, such as Amazon, Etsy and eBay, are ecommerce websites where lots of individual sellers trade together. An ideal option for small businesses, they're very popular with customers and have the benefit of providing you with existing traffic. They also involve less risk, and less investment than setting up your own website.
As most businesses grow, it's common to have several sales channels. If you're thinking about selling on more than one marketplace, you can still manage parcel delivery all from one place with Parcel2Go's Smart Send.
5. Get your online business up and running
This step is all about building your personal brand – the thing that will make you stand out and ensure that customers don't just buy from you once, they keep coming back.
Think about your business name. As well as thinking about what makes you and your brand special, your competitor research will be useful here. Top tips are to keep your brand name simple, easy to spell, and memorable. If you're going to be hosting your business on your own website, you'll also want to check that the domain is available.
Do you need a logo? If so, now's the time to get the creative juices flowing or outsource logo design with websites such as Fiverr. You can also decide whether to trademark both your business name and your logo to protect yourself from copycats for up to ten years.
Decide on the legal status of your business. Are you going to be a sole trader, a limited company, or a partnership? You can read more about your choices here.
Build your online store. It's time to start populating your website or marketplace with beautiful pictures and descriptions of your products. Now you can really start getting excited about the customers who will buy them.
6. Prepare your ecommerce shipping solutions
At Parcel2Go, we guarantee the cheapest parcel delivery in the UK and to popular international shipping destinations. Our Lowest Price Guarantee means if you find a cheaper prices anywhere else, we'll refund the difference!
We also have a selection of free to use tools, including:
7. Advertise your online business
You're pretty much ready to go, so now all that's left to do is to tell everyone about the fabulous products you have on offer.
Strategies you can consider for advertising and marketing are:
Build an online presence using social media. You can also choose to pay for the promoted Facebook and Instagram ads if you want to give your online business a boost.
YouTube ads are very popular for boosting visibility. You can read our guide on how to advertise on YouTube to check out your options.
Etsy ads get your products on page 1. We explain how to use Etsy ads to get your handmade goods on the first results page on Etsy.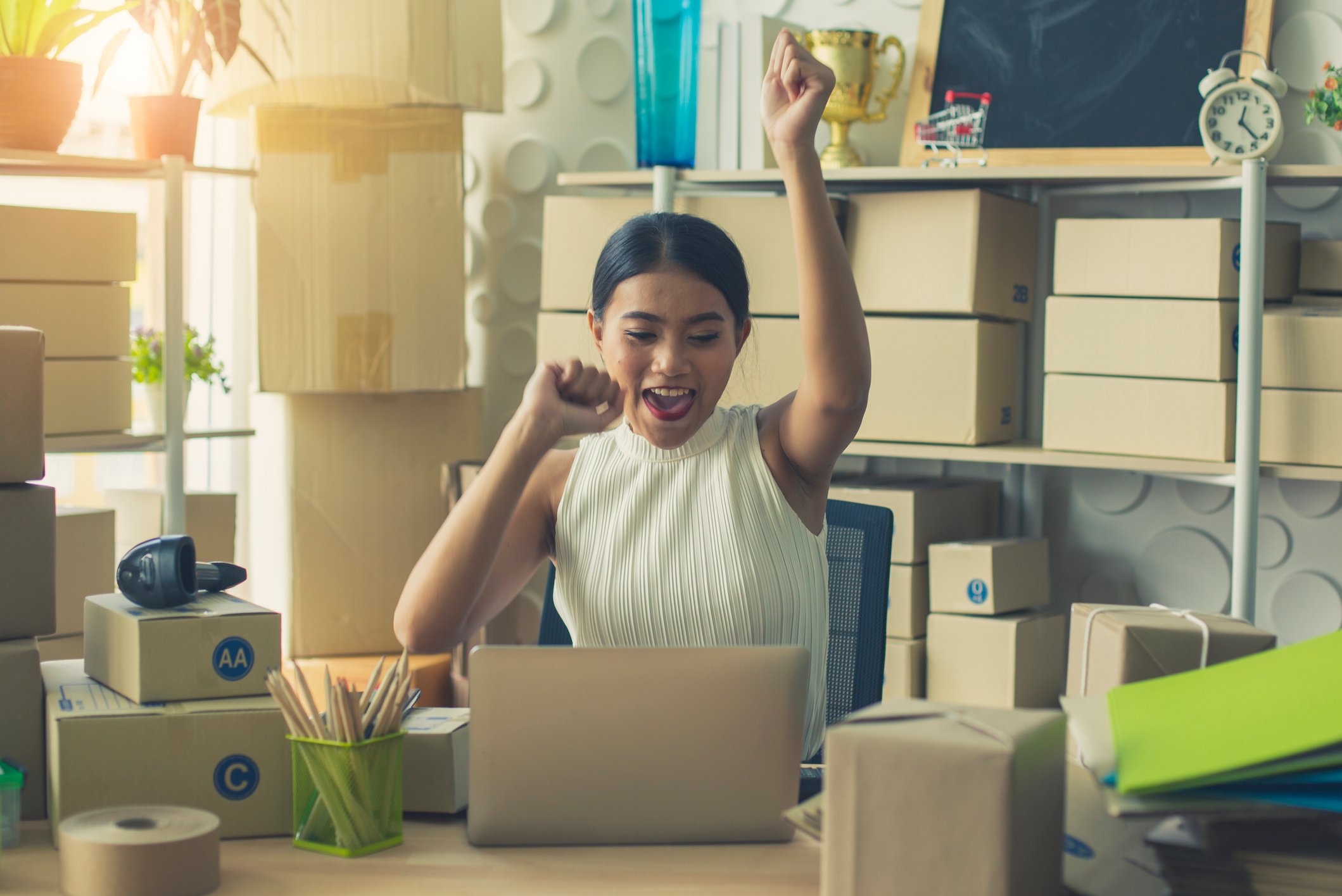 Good luck with your online business!
You can find more helpful blogs on marketplaces and business tips in our Content Hub.
And don't forget you can find the cheapest parcel delivery in the UK and abroad with Parcel2Go by getting a free instant quote.