First launched in 2005, we've probably all used YouTube to watch or share video content. YouTube videos often come up at the top of Google's search page and the video sharing platform is a common place for companies to post ads.
Why You Should Advertise on YouTube?
As well as YouTube being the world's second most popular search engine, which means big gains for reach, user base and audience targeting, YouTube ads give you a great way to connect and engage with your audiences.
Video content is great for building trust and credibility with your audience, and if you're uploading tutorials and 'how-to' kind of content, it can be perfect for establishing your authority in the industry.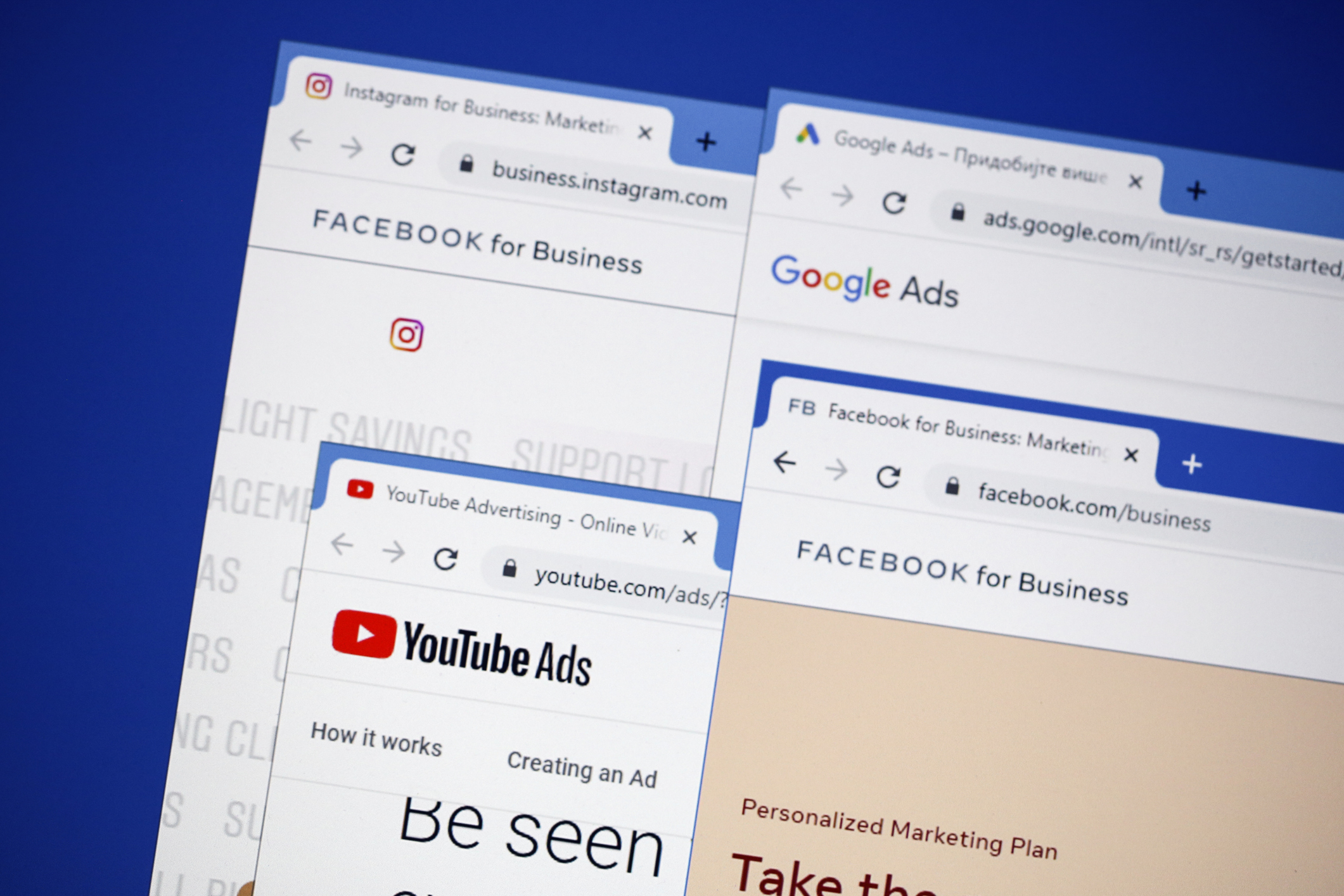 Different Kinds of YouTube Ads
1. Skippable in-stream video ads
Sometimes called 'TrueView' ads, these are the most popular forms of YouTube ads. They pop up before or during a video and can be skipped after the first 5 seconds.
Advertisers only pay when viewers watch the first 30 seconds of your ad, or if they interact by clicking.
Your YouTube ad will need to be a minimum of 12 seconds long and a maximum of six minutes. Videos under 3 minutes are best.
Pros: You'll only be spending YouTube ad revenue when viewers are genuinely interested in your content, making this kind of YouTube advertising much less risky than other YouTube advertising.
Cons: 76% of people automatically skip ads. There's a risk your content will go unwatched unless your first 5 seconds are super engaging.
2. Non-skippable in-stream YouTube ads
These are pre-roll or mid-roll ads, but viewers cannot skip the ads. You should only use these when you're confident your creative is strong enough grab your audience's attention for the 15 seconds the ad will play for.
There are also ads known as Bumper ads. These are the same as non-skippable ads, but shorter and snappier at just 6 seconds long as opposed to 15 seconds. They're good for reach and awareness campaigns but can be difficult to drive click through because of how short they are. They can be super creative and are less intrusive than non-skippable ads.
Pros: Can be good for creating brand recognition.
Cons: Can be very unpopular amongst viewers because of the un-skippable nature. You'll pay per 1,000 views, so you should be certain you're targeting the right audience.
3. Discovery ads
If in-stream YouTube ads are like TV commercials, discovery ads are more like the adverts you'll be used to seeing on Google's results page. These ads will show up alongside organic search results, so viewers can choose to watch them if your content is relevant.
They'll see a thumbnail image along with three lines of text. When they click the ad, they'll go to your YouTube channel, or to your video page. Discovery ads also work as a kind of TrueView YouTube ad because your viewers will have to click to view them.
Pros: Just like skippable ads, viewers who have searched for relevant topics will see Discovery ads, so you'll know they'll be the right audience for your content.
Cons: Once the viewer clicks to watch the video, they stay within YouTube. It will take an additional click to get them to your website.
4. Non-video ads
There's also an option for non-video ads on YouTube. In an ideal world, you'd have both video and non-video options in your marketing strategy, but if that's not possible, non-video ads are a good choice for those with a smaller budget.
There are two options for non-video ads:
Display ads: these show up on the right-hand sidebar. They have an image, text, CTA and a link to your website.
In-video overlay ads: these ads appear as text or images which float over video content on monetised YouTube channels. Must be shorter than 30 seconds.
Pros: Not as intrusive as non-skippable ads, they can be a good fit for most content strategies. Easy and quick to create and manage, they can perform well for generating clicks and impressions.
Cons: Viewers can choose to close this type of ad and may be quick to do so if it blocks their view of the content or becomes annoying.
How Much Do YouTube Ads Cost?
Unfortunately, there's no straightforward answer to this. The cost of YouTube ads depends on several factors, such as the format of the ad, the watch time, interaction, the targeting you've set, and your campaign objectives. You can also expect to pay more if you're targeting a very competitive demographic, and bidding against other brands to win the best placement for your YouTube ads.
But generally, you can expect YouTube ads to cost around £0.10 and £0.25 per click.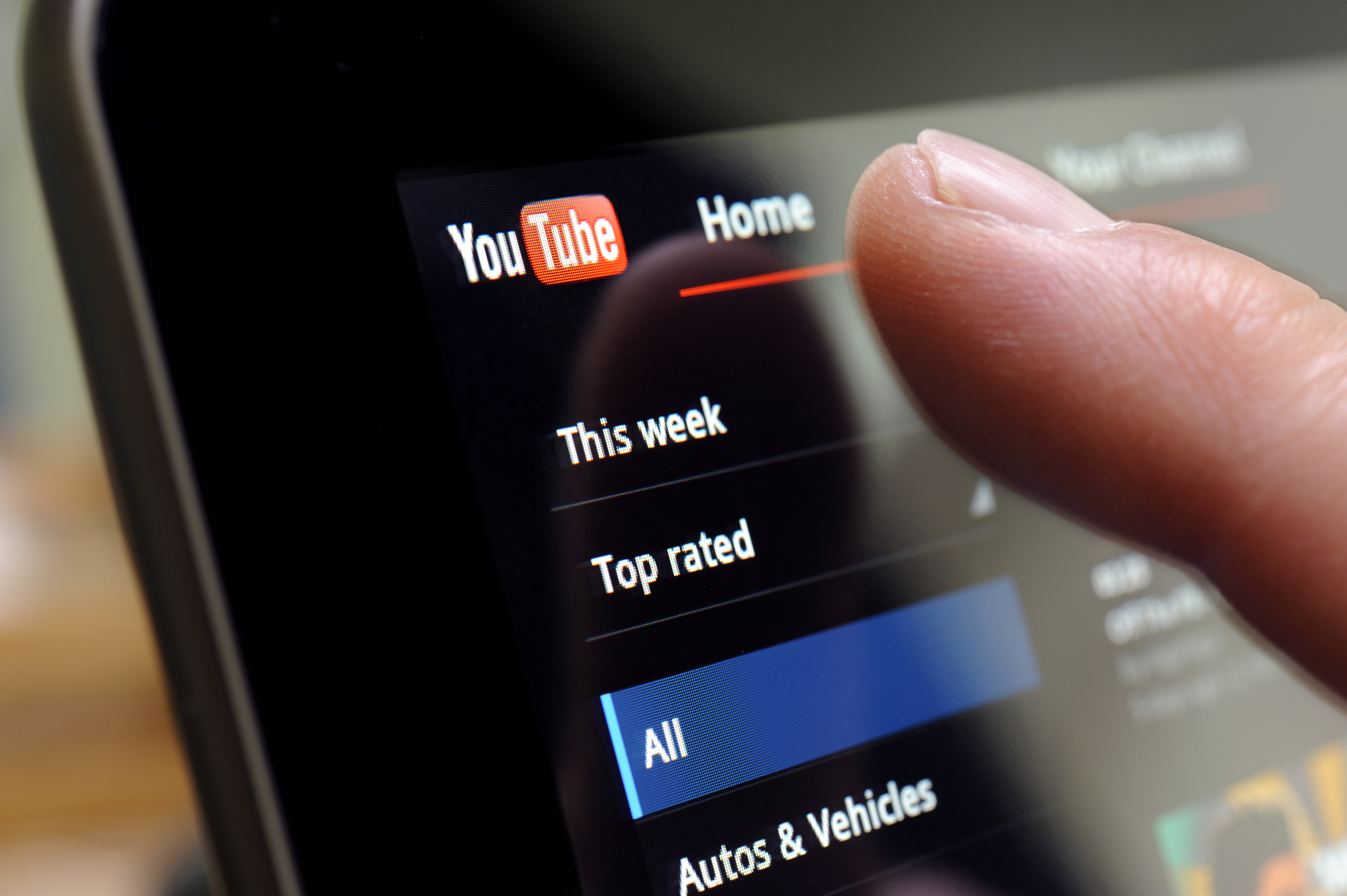 How to Advertise on YouTube
Getting started with your YouTube advertising can be really easy. Once you've decided which kind of YouTube ad you're going to use, follow these steps to get your campaign started:
1. Upload your YouTube ad to your channel and set it to public or unlisted
2. Create your campaign in your Google Ads account
Set your campaign goal, which will be based on your marketing objectives. For example: sales, leads, brand awareness, etc. You can also choose to create a campaign without this step.
Select whether your campaign type is display (overlay ads) or video.
If you're launching a video campaign, you'll also need to choose a campaign subtype. This is the type of ad you want it to appear as i.e. skippable in-stream, etc.
Give your campaign a name.
3. Set your campaign parameters
Define your bid strategy. Are you going for clicks, conversions, or impressions?
Set your budget for your YouTube ads. You can set daily and monthly limits for your YouTube ads cost. Also set dates that your ad will run between.
Choose where your ads will show. For example, do you want them to show in Discovery only or on all of YouTube?
Select your audience's language and location. Do you want to target worldwide or locally?
Define how sensitive your guidelines are regarding the type of content you're willing to having your ads running alongside.
4. Target your audience
Select the audience you want to target based on location, age, interests, and any other factors you think apply to your campaign.
5. Set your campaign to live
Enter the link, hit Create Campaign, and you're good to go!
YouTube can be a great addition to your marketing toolkit as a small business. If you're just starting out with YouTube advertising, you could test the water with some skippable in-stream ads using video content you've produced for other campaigns or platforms.
If your trying to balance your ad budget, why not try save money elsewhere? For example, at Parcel2Go, we offer the cheapest shipping in the UK so if you use us for your business delivery you can be sure to keep your shipping budgets low.
Get a quick quote to see how much you could save. And why not check out Smart Send, our free shipping management platform.