Black Friday is just around the corner and for some SMEs, that will bring a wave of panic as well as a rush of excitement.
As an event that's grown into one of the busiest days of the retail calendar, Black Friday can be great for boosting sales, but it can also create a number of challenges for an SME business if you're not properly prepared.
With Parcel2Go, you don't have to worry. Not only do we offer the cheapest parcel shipping in the UK, but this Black Friday you could save up to 11% on FedEx delivery exclusive to Parcel2Go.See all our Black Friday deals.
When is Black Friday 2023?
First of all, you need to get the date in your diary so you can start working towards it.
This year, Black Friday UK will fall on Friday 24th November. Although it's worth bearing in mind that some retailers, such as Amazon, start offering Black Friday deals even earlier. So, it's always good to start preparing your business as soon as possible!
What You Need to Consider For Black Friday 2023
As an SME business owner, part of getting ready for Black Friday will involve being aware of potential issues that Black Friday sales could pose for you.
Let's take a look at the top 5 business concerns around Black Friday, and what you can do about them:
1. Find the Best Black Friday Promotion for You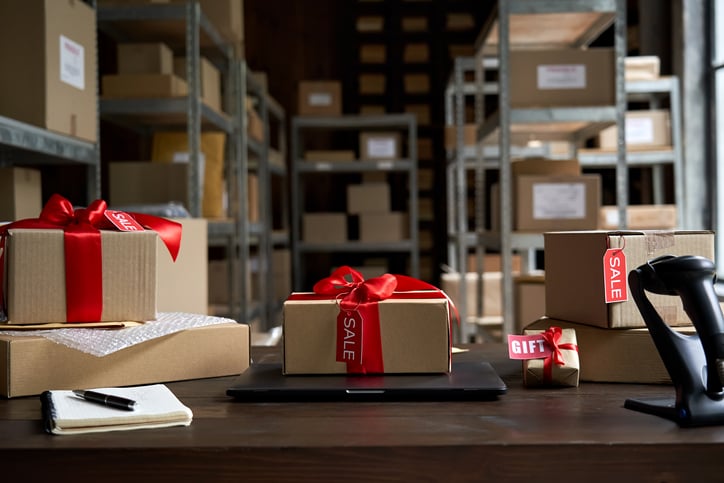 When it comes to selecting which Black Friday deals to promote, the best advice is to keep it simple.
There are lots of strategies you could employ, such as blanket discounts, free gifts with qualifying orders, or special bundle deals.
Whatever you choose, make sure it's offering genuine value to your customers and that deals are promoted in an easy to understand way. It's also good to know that most consumers expect a minimum of 20% off on Black Friday, so keep that in mind when choosing how to cut prices.
While offering great deals is crucial, protecting your business revenue is equally important. Consider making your best discounts on bundles, which can boost your Average Order Value (AOV) while still being appealing to bargain hunters.
2. Have Enough Stock to Fulfil Black Friday Sales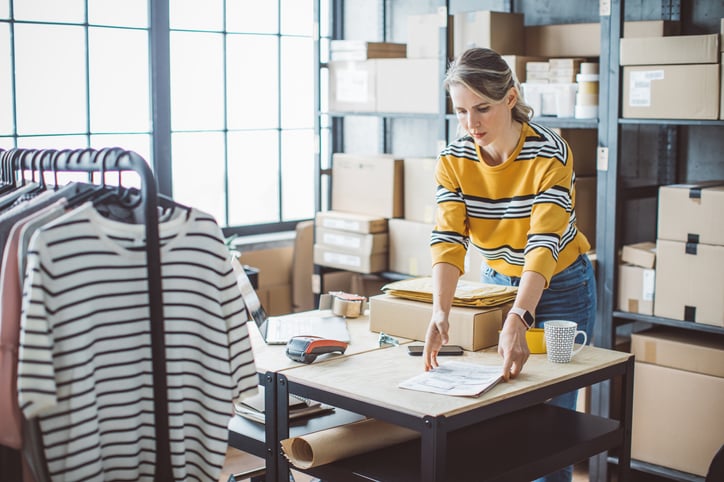 Planning in advance means you won't have to worry about running out of stock.
To make sure you're sufficiently stocked over the busy period, you could restrict offers to certain product lines of which you have plenty of stock or offer larger Black Friday discounts on those items.
You could also think about offering a series of time-limited promotions which can help you create a buzz around your most popular lines without the worry of selling more than you have. And when you're ordering stock for Black Friday, remember you'll have another chance to shift it with Christmas and Cyber Monday just around the corner.
3. Arranging Black Friday Delivery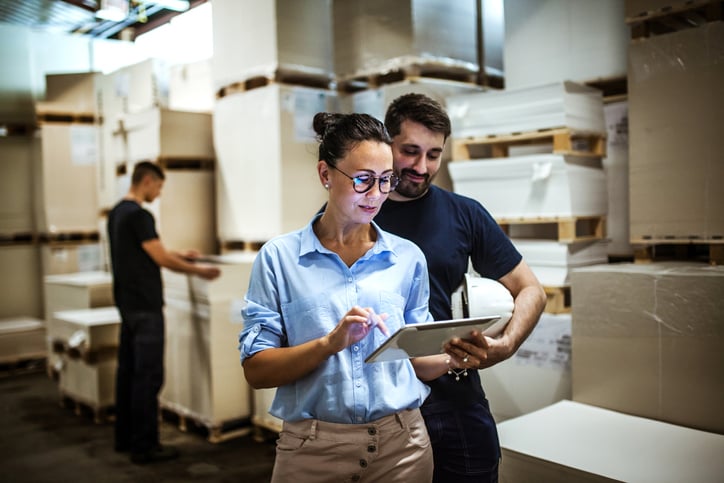 Arranging increased deliveries over the course of Black Friday doesn't have to be daunting.
Parcel2Go has lots of options to make sending parcels easier and cheaper.
As well as giving you access to delivery services from the biggest and best parcel couriers, we've got business shipping tools, like Smart Send, designed to help SME businesses manage their online orders and deliveries all in one place! See how Smart Send can save your business time and money.
It's completely free and easy to set up and you can integrate with all your sales channels, such as Amazon, eBay or even your own website, to automate your parcel delivery and manage invoices from one platform.
You can also keep your Parcel2Go account topped up with PrePay. When you top up by £100 or more, we'll give you 2% extra on us!
4. Maintain Customer Service Levels Over Black Friday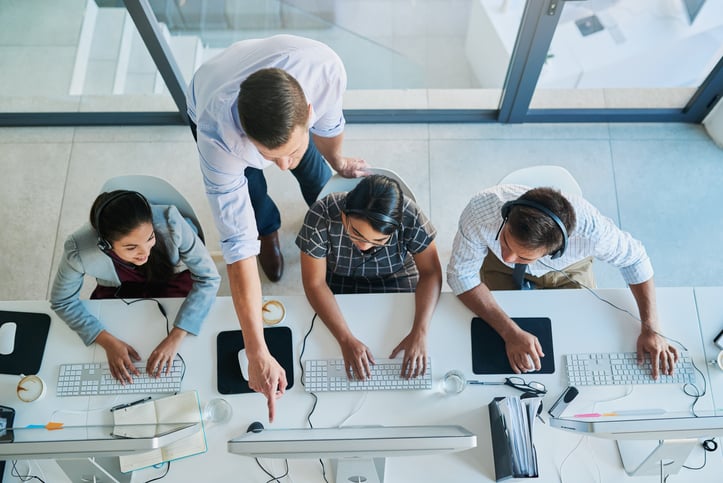 Make sure you have the resources to deal with the additional marketing efforts before the event, as well as the capacity to cope with extra orders on Black Friday itself. This will go some way to helping you maintain your customer service levels and see those customers come back to your shop.
You'll also need to put some thought into whether you want to communicate any potential delays in delivery times to your customers, and if you intend to make any changes to your returns policy. It's always best to extend your shipping times by a couple days to make sure your customers aren't surprised by any unseen delays.
Planning to deal with an increase in returns and customer queries following Black Friday will also help keep your customers happy.
5. Ensure Websites Can Cope With Higher Black Friday Traffic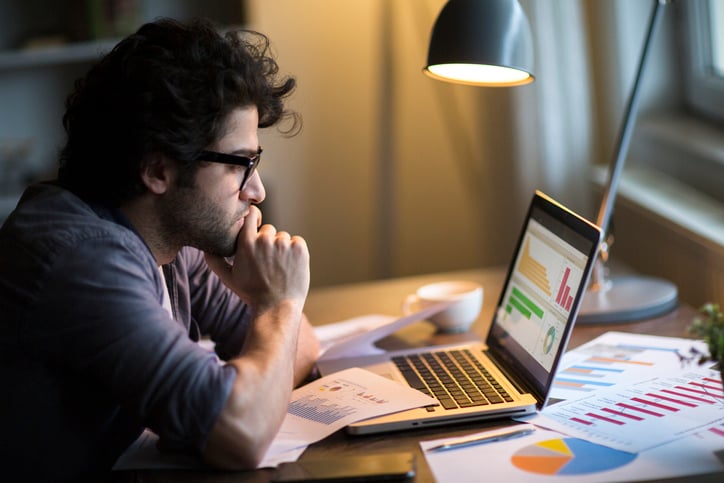 Getting the right level and type of hosting to cope with increased online traffic over the Black Friday period is crucial for your sales to be a success.
More than ever, you'll want customers to easily navigate your site, get access to your Black Friday deals, and complete their purchases without your website going down in the middle of a sale.
You should carry out tests well in advance of Black Friday to make sure your servers can handle the additional traffic. Analysing your website to spot any potential problems that might come up is also just good practice. This might involve outsourcing help, but it will be well worth the cost in the lead up to Black Friday and Christmas sales.
Another way to avoid website traffic being affected is to sell on a marketplace, such as Etsy or Amazon. If you already sell on these marketplaces, leaning into their resources can help ease your burden during busy sales periods. And if you're selling on multiple online marketplaces, managing your orders using Smart Send is great to keep ahead of your product delivery.
Black Friday Tips
For some more ways to make the most out of Black Friday 2023, take a look at our 5 tips for sellers facing Black Friday and why you should offer free shipping!
Parcel2Go can help you this Black Friday – get a quote today to see how much you could save on your parcel delivery! And remember to check in on our Black Friday offers and make your Black Friday shipping as cost-effective as possible.