Whether you are a start-up or a small business, you might be wondering how you can keep all of your orders in one place to increase your efficiency and save you money.
Luckily, we have the answer! With Smart Send, managing your shipping in one place has never been easier. Our free to use shipping tool offers the cheapest parcel delivery in the UK, automates your orders and gives you a range of delivery services that allow your business to be as efficient and cost-saving as possible.
See how Smart Send can be the key to unlocking your online business potential.
Free Shipping Tool

We know that fees can be the big difference between losing or gaining customers, that's why we've made Smart Send completely free to use! With Smart Send, you'll enjoy all the features of premium shipping management tools without spending a penny.
Manage your orders, generate labels, and track your shipments in real-time. Don't let fees be the hurdle between you and your business. Sign up with Smart Send today and take your shipping efficiency to the next level.
Get the Cheapest Parcel Delivery in the UK
Not only can you use Smart Send for free, you can also get the cheapest shipping rates in the UK. By working with the UK's most popular couriers, we're able to offer you a range of services at great prices. With Smart Send, you can ship parcels to your customers across the world from as little as £2.15 exc VAT!
You can use the Rule Manager feature to set your favourite couriers as default on all of your orders. This means not only saving money on shipping but also cutting down on order processing time - making it a win-win for your time and efficiency!
Best UK Couriers for Small Business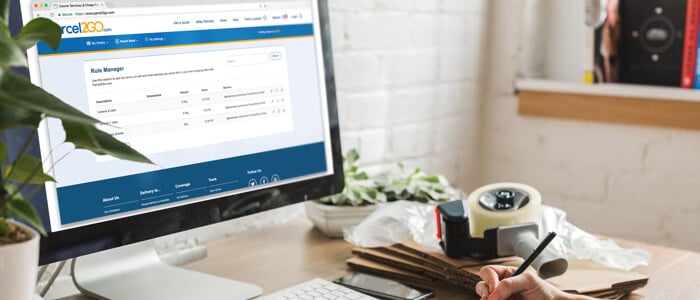 To maximise your earnings, choosing the right parcel couriers for your business is key. Each courier offers unique features that can boost your operations. If your days are full, consider dropping off multiple parcels at a nearby drop-off point. Or, if you work from home, enjoy the convenience of having parcels collected from your doorstep.
See our wide range of UK and international couriers and select the best services for your business.
And when it comes to customer happiness and speeding delivery, offering next day delivery can be a game changer! Here are a few next day delivery couriers we believe will increase your business' efficiency:
*Based on 1kg
Evri ParcelShop Next Day - from £3.61.
FedEx Next Day Drop Off - from £4.73.
UPS Access Point - from £5.99.
Automated Shipping with Smart Send
Automating your shipping is easy with Smart Send. With AutoSend, you will have the option to instantly book deliveries for your sold items. This is a great time saver as you will be able to sell more items across multiple online marketplaces without needing to manually enter every order you complete.
But that's not all! AutoSend goes beyond just saving time. It enhances your customer's experience by providing accurate tracking updates and ensures their parcels are delivered as quickly as possible!
Online Marketplace Integration with Smart Send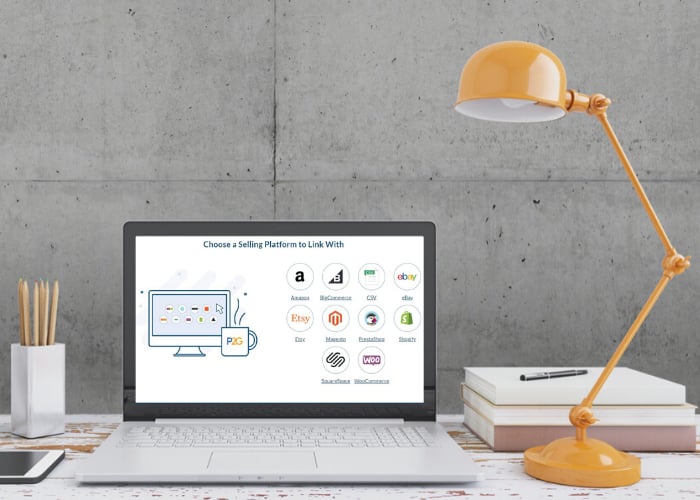 Online marketplace integration helps your business to reach wider audiences and offer more products. Building a successful ecommerce business is easier with Smart Send. Integrating with online marketplaces only takes a few seconds. Just link your Parcel2Go account with your chosen marketplace, and off you go!
Smart Send can also integrate more than one platform, allowing you to easily manage all of your shipments from one easy to use platform. Smart Send to automatically mark your items as sold and ensure hassle-free parcel delivery to all of your customers.
We offer a range of ecommerce platforms that can be quickly integrated with Smart Send - such as:
To see our full list of marketplace integrations, simply go to your account and select the account you want to link!
And did you know Smart Send is officially the cheapest way to ship on eBay? Sign up with Smart Send today and take your business shipping to the next level!