Are you looking for the ultimate shipping solution for your online e-commerce platforms? Do you want to increase your earnings?
Whether you are a start-up or a successful business, you might be wondering how you can keep all of your orders in one place to increase your efficiency and ultimately be more successful.
Luckily we have the answer at Parcel2Go. We have constructed a new shipping solution to manage all of your daily e-commerce orders. Smart Send has never been easier to use as it allows you to stay in control of your orders across multiple platforms, keeping everything in one place.
If you are already familiar with how to use Smart Send, you will know how easy it is to use and how much time you can save with all of your orders. Let's dive in and see how your business can go one step further and increase your earnings with Smart Send.

No Fees or Contracts
We know that fees can be the difference between losing or gaining customers, so luckily unlike various other e-commerce integration platforms, Smart Send is completely free to use.
We know filling in contracts can be very time consuming and sometimes unnecessary, so we've taken this out ensuring you can start earning money straight away.
Gain Interest With PrePay
When you sign up to Smart Send, you will be able to gain 2% interest every time you deposit £100 or more into your PrePay account. Speed up your bookings by using PrePay, a faster way to pay by enabling you to skip entering your card details every time you need to pay at the checkout.
We also offer Auto PrePay to make sure you never run out of funds. Auto PrePay gives you time to do the important jobs by updating your PrePay account whenever you are running low. You can choose to Enable this in PrePay Settings.
Save Time With AutoSend
With AutoSend, you will have the option to have your deliveries for your sold items booked automatically. This is a great time saver as you will be able to sell more items on your online marketplaces by having all of your orders in one place and booked automatically with AutoSend.
Using AutoSend means you will be able to add more stock to your marketplace and increase your revenue by not having to deal with your orders manually.
Save Money on Preferred Couriers
By using the Rule Manager, you will be able to use your preferred couriers for all of your orders. Choose the courier that is right for you, set it as your default and you will be able to use this courier for any of your future orders. This not only saves you money by choosing an affordable courier service, but you will be saving a lot of time on all of your orders.
Here at Parcel2Go, we only use the most reliable couriers to bring you the cheapest postage costs. See how much you could save with parcel prices starting from as low as £2.19!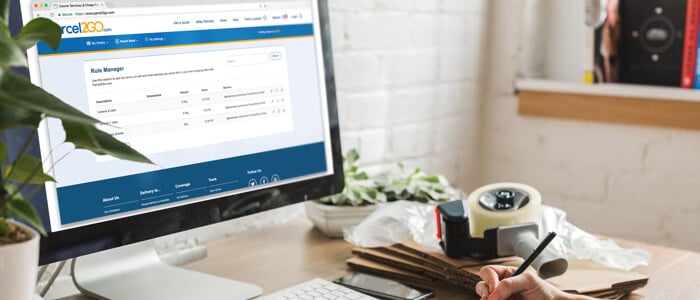 Tired of Fulfillment by Amazon? Use Smart Send
Fulfilment by Amazon (FBA) is a programme that allows you to sell items on Amazon with the convenience of letting them store, package and ship for you.
If you sell with Amazon you will be familiar with their strict selling guidelines you have to abide by in order to be successful. This can be stressful and most importantly, unnecessary.
Although it seems easy to sell with Amazon, there are some disadvantages you should be made aware of:
Unlike Smart Send, Amazon charges fulfilment and storage fees
Long-term storage fees and inability to make a profit
May incur more returns due to an easy return policy
Amazon has strict guidelines for preparing and shipping your items
Tracking inventory can be hard to control and see what's available

Our Rule Manager allows you to see what items have sold, automatically showing your preferred couriers and who you are sending to. With Smart Send, you will be in control of your shipping instead of abiding by Amazon's strict guidelines.
Using Smart Send can help you transform from a casual seller to a power sell, ensuring every step of your shipping experience is handled carefully and professionally.
See how much you could save with Smart Send today!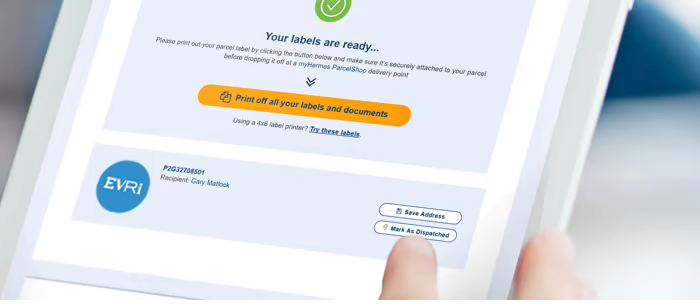 Which Platforms Can I Use With Smart Send?
Building a successful e-commerce business starts and ends with Smart Send. Each platform has a different set of specifications and will suit a range of online businesses in a different way.
We offer a range of e-commerce platforms that can be easily integrated with Smart Send:
Amazon

BigCommerce

eBay

Etsy

Magento

PrestaShop

Shopify

Squarespace

WooCommerce
If needed, you can integrate more than one platform, allowing Smart Send to automatically mark your items as sold and ensure hassle-free parcel delivery to all of your recipients.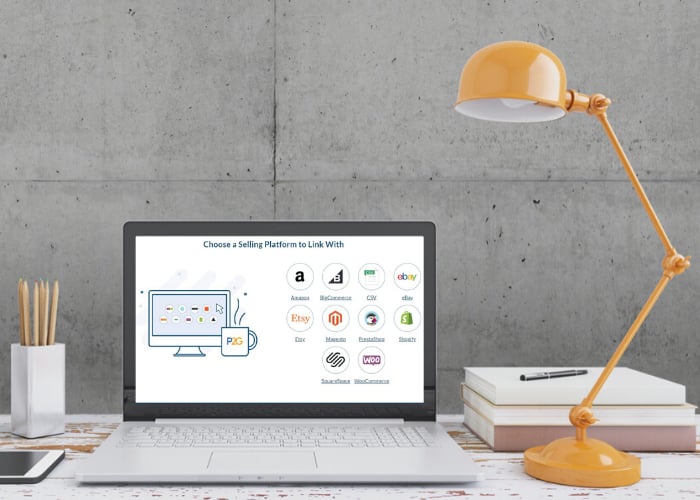 Best Couriers to Increase Your Earnings
In order to earn money, you need to know which couriers to use for your business. Each courier offers unique features which your business can benefit from. If you have a busy schedule, you may want to drop multiple parcels off at a drop-off point near you, or if you work from home, have you parcels collected from you just as easily.
Here are a few next day delivery couriers we believe will increase your business' efficiency:
*Based on 1kg
Next Day Delivery from £4.15 exc VAT
Next Day Delivery from £4.89 exc VAT
Next Day Delivery from £5.70 exc VAT
Use Smart Send...On The Go!
You can now use Smart Send on the go with the Parcel2Go app. Be in control on the go by having all of your orders in the palm of your hand!
Click here to download the app and start using Smart Send.


Conclusion
By now you should clearly understand how Smart Send can increase your earnings. If you are an online business, Smart Send is a shipping solution that you need to be using in order to take your business to the next level. The days of manually writing or typing your addresses are gone and the time for Smart Send is here. With Smart Send, using your prefered couriers has never been easier, especially when you can choose from the most affordable postage costs to help you earn money even faster.
Click here to see how much you could save today!