Send a parcel to Italy from only £10.39 exc VAT
Collection and drop-off service available
Get parcel cover worth up to £50 included
Protect your parcel up to £5000 with extra cover
Send up to 70kg on selected services
Shipping to Italy from UK
Want to know how to send parcel to Italy? Look no further.
With a range of reputed courier services that specialise in shipping to Italy from UK, getting your parcel from A to B within approximately 1-4 days.
We understand that shipping to Italy may seem daunting but with couriers such as UPS, DPD and Landmark, they're experienced in getting UK to Italy postage there safely and on time, without the hassle.
Send Parcel to Italy
At Parcel2Go, we have already negotiated the cheapest postage to Italy for you, without compromising on quality or time.
Postage cost to Italy may vary depending on size, weight and the courier service you choose. All shipping to Italy is fully trackable from the moment you drop off or have it collected.
So, whether you're sending to Naples or Milan, you'll always get the best deal on postage to Italy with Parcel2Go. Simply get a quote below to see how much you could save on UK to Italy postage today.
Cheapest Way to Send a Parcel to Italy
Cheap shipping UK to Italy starts from as little as £13.96 exc VAT with Landmark Collection.
Get a Quote
Send a Cheap Parcel to Italy
Our top cheapest prices to Italy
Express (1-3 Day Delivery)

UPS Access Point™
Drop off your parcel
anytime today
Economy (3+ Day Delivery)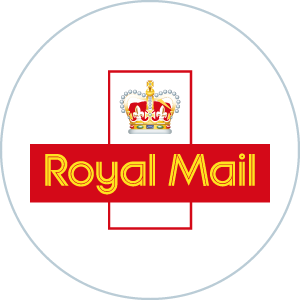 Royal Mail International Tracked
Drop off your parcel
anytime today
Super Economy (4+ Day Delivery)

Evri Europe Standard Parcelshop
Drop off your parcel
anytime today
What else do you need to know...
Do I need to deal with customs when sending from the UK to Italy?
Yes. When you ship a parcel to Italy, your shipment will be subject to customs regulations and fees. Parcel2Go will send you all the documentation you need once you complete your booking with us.
How much does it cost to send a parcel to Italy from the UK?
Sending a parcel to Europe with Parcel2Go has near been easier. With Postage to Italy starting at as little as £10.39, only when you shop with Parcel2Go. We are able to negotiate excellent deals with our couriers thanks to our long-standing relationships with them, and we always pass the savings on to our customers. That way getting a parcel delivery to France, Italy or any other European country is cheap and reliable with a premium quality of service.
How should I address my parcel for delivery to Italy?
The Italian system of address is fairly straightforward. The only notable exception between Italian post on the UK is that you'll need to add a short province code after the city line. Like US states, these take the form of short two-letter abbreviations (e.g. "RM" for Rome).
See the Universal Postal Union's manual for addressing a parcel to Italy for a detailed guide on addressing postage to Italy.
What items can I send?
Italy adheres to postal regulations typical of the European Union. That means that you can't send the following items there:
Meat and dairy from non-EU countries
Products of protected specifies listed by the Washington Convention, such as ivory, tortoise shell, and reptile skin
To get a better understanding of what can and can't be sent to Italy, contact HM Revenue and Customs. You should also check our prohibited items list for goods that can't be carried by our couriers.
Always Cheaper than the Royal Mail
| Weight | Royal Mail | Parcel2Go |
| --- | --- | --- |
| 1kg | £12.65 | £10.39 |
| 2kg | £14.70 | £12.09 |
* for parcels under the value of £25