Loads more options...
About Parcel2Go.com
Parcel Delivery Tools
Choose Your Country
Parcelforce Worldwide - Euro Priority
Price From:
£11.29 exc VAT

Parcelforce parcel delivery normally within 48 hours to major European cities and elsewhere in Europe between 3 and 5 working days, depending on destination. Collection and delivery are not guaranteed but currently enjoy a very high success rate (*90% delivered on time).
Collections are between 9am – 5.30pm.


Buy This Service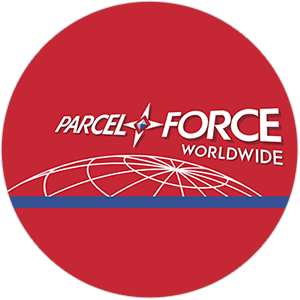 When you've got a package destined for Europe, look no further than our next option up for packages that weigh anything up to 25kg.

A courier company trusted the world over, Parcelforce is able to deliver to around 99.6 per cent of the world's population. The ParcelForce Euro 48 service is perfect for individuals or businesses looking to send consignments to addresses on the continent without the guarantee of next day delivery.

If you are looking to send a package to major cities in European countries such as Ireland or Germany then Parcelforce is normally able to deliver it within 48 hours. Outside of the major cities, deliveries are usually made within three to four working days. Visit our website and use Parcelforce tracking to monitor your consignment's progress.

To qualify for this service, packages must not be more than 150cm in length, weigh in excess of 25kg or have a total size in excess of five cubic feet.

Collections are made between 9am and 5.30pm and although day definite collections cannot be guaranteed, Parcelforce currently enjoys a 96 per cent success rate.


Great value residential and business collection to residential and business delivery


Compensation cover available up to £2500


25kg maximum parcel weight
135cm maximum parcel length
5 cubic feet maximum parcel size
2.8m maximum length & girth
Skillings
Brilliant Service
Your online chat representative Emma put my mind at ease, as I have not used your company before and would definitely use you again.
---
Conway
Really good - will definitely use again
First time I've used this service to arrange parcel to France. Really good experience and I will definitely use you again
---
excellent, efficient and quick service to Dublin.Thanks
---