Loads more options...
About Parcel2Go.com
Parcel Delivery Tools
Choose Your Country
Hermes International Parcelshop
Price From:
£6.30 exc VAT
You must drop your parcel off at your local Hermes outlet for onward delivery.

With the MyHermes International Parcelshop service, your parcel will be delivered within 3-7 working days throughout most European destinations. Delivery is not guaranteed, but currently enjoys a very high success rate.
Please note - parcels being delivered to Finland, Denmark, Norway or Sweden will be delivered to the recipient's closest Parcel shop. Please kindly notify your customer that the consignment can be tracked (upon the parcel/s arriving at the local Parcel Office), via www.postnord.dk (for Danish deliveries), www.postnord.se (for Swedish deliveries) or www.postnord.no (for Norwegian deliveries) using the Parcel ID number located under the barcode on the label (e.g. 91122334455SE). Please be advised that the consignment/s can only be held at the Parcel Office for a limited amount of time (usually 5 or 10 working days), before being returned to sender, so please kindly make your customer aware of this.


Buy This Service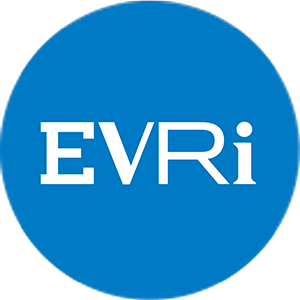 With an International ParcelShop service, it's easy to send myHermes parcels abroad for some of the UK's lowest delivery prices. It allows you to drop your parcels off at a local myHermes ParcelShop -- exactly how you might with a UK delivery -- and have them delivered overseas to the country you need it to go.
When you send to Europe with myHermes, your parcel will be collected by the courier after you've dropped it off and taken to the nearest depot to be sorted for international delivery. Upon arrival at its destination country, it will go through customs before being handed over to a local courier to complete the final leg of the delivery. In most cases, that means your European recipients gets their item delivered straight to their door.
15 kg maximum weight
1.2 metres maximum dimension
Take the 2 shortest sides (in cm), add them together then multiply by 2.
Take this total and add the longest side.
The grand total must be less than 245cm e.g. a parcel measuring 30 * 40 * 50 would be ((30 + 40) * 2) = 140 plus 50 = 190cm
Really efficient delivery from Bristol to Dorking with Xmas presents. Dropped off at a collection point locally in Bristol last Friday morning and delivered yesterday on Monday. Thank you.
---
Very competitive price. Easy to use website. Courier very polite. Received text & e-mail when package delivered. That's what I call excellent service. Will use again & recommend to others.
---