Whether you want to use your garden for entertaining or simply relaxing, now's the time to make the most of your outside space - no matter how small or overgrown it may be! And with summer holidays on the horizon, you could even get the kids involved with the gardening.
We've listed our best garden ideas to help you create your own oasis and enjoy it all summer long.
But First... Clear Your Garden Storage
It's the worst part, we know, but if you have garden storage that needs a good clear out then that's your first job. Especially if your garden shed or garage is quite small, because it means you can make room for new and start afresh! And why not sell your old, unused garden furniture and accessories?
eBay, Amazon and Shpock are great places to both find new garden furniture and sell your own. And while a lot of people list larger items as pick up only, you can sell your items much quicker if you offer to ship right to buyers doors. We offer the cheapest shipping in the UK and have lots of large parcel delivery options with couriers such as Tuffnells and Evri. And our volume calculator means you can work out how much your parcel weighs without trying to balance a sun lounger on your bathroom scales!
Now let's get into the fun part.
Garden Ideas for Summer 2022
1. Bring the Inside Out with Garden Furniture
Creating an area where you can relax is key to enjoying your garden over the summer months.
Adding some garden furniture will help you create extra living space, whether that's garden furniture sets for dining outside, or an outdoor sofa and some cushions for relaxing on. Remember that if you don't have much garden storage, you'll need your garden furniture to last come rain or shine. So stay away from rattan garden furniture if you don't want to think about it in the winter and instead opt for wood or aluminium which is a little more hardy.
And if you're limited on space, a narrow garden bench could be all you need to fulfil your sunbathing needs.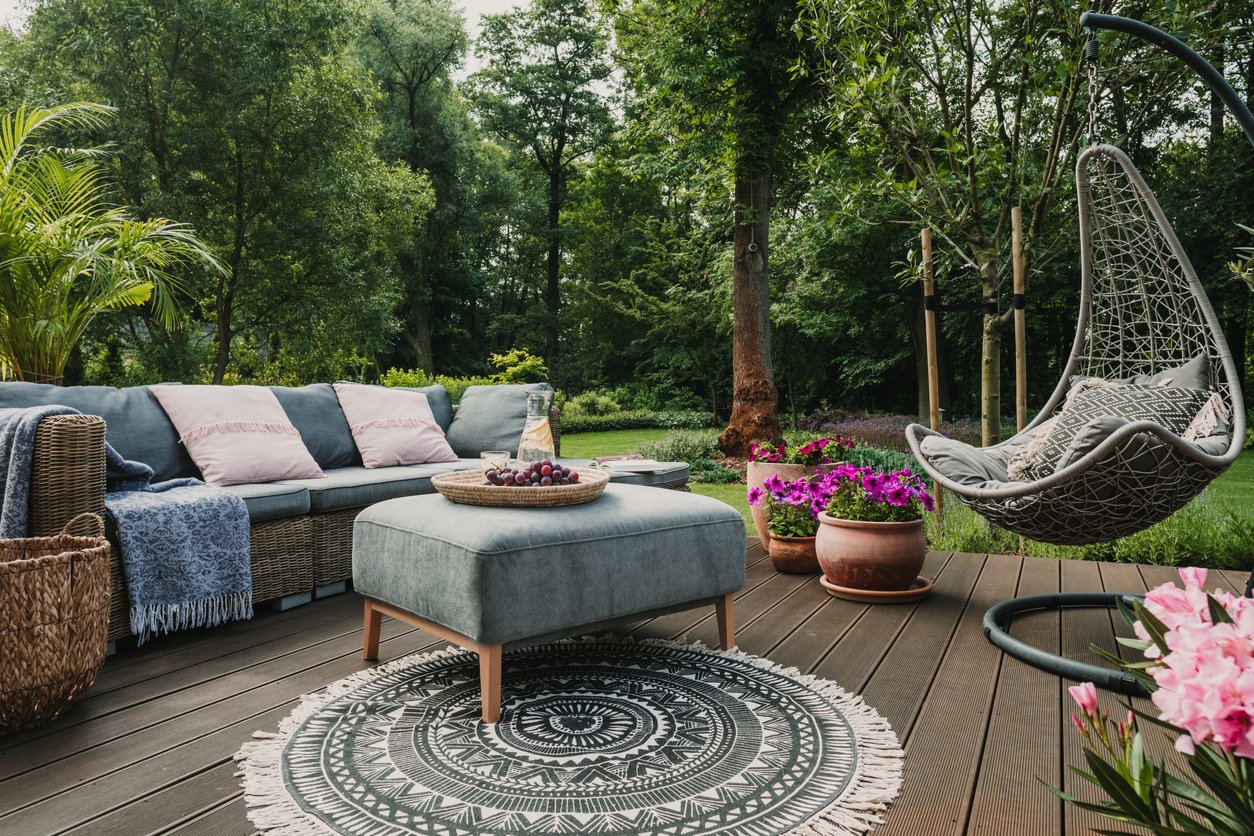 2. Build a DIY Garden Bar
Make your garden the go-to destination for after-work drinks by setting up your own DIY garden bar.
You can fashion a bespoke garden bar out of an old potting bench. Just add a bright coat of paint, add some storage for your drink station essentials, and get ready to prepare the perfect G&T.
Check out Pinterest for some serious cocktail-hour inspiration and DIY garden bar ideas - whether that's transforming your garden shed into a cosy pub-style setup, or installing a tropical Tiki hut.
3. Add Some Hanging Baskets
Great for smaller gardens that are short on floor space, hanging baskets can really help you add some wow-factor to your garden.
As well as getting ready-planted hanging baskets from your local garden centre, you could even make your own DIY hanging basket using an old colander or even a plastic bottle.
If you want to mix it up, try growing some tomatoes or strawberries in your hanging baskets - it's the perfect time of year!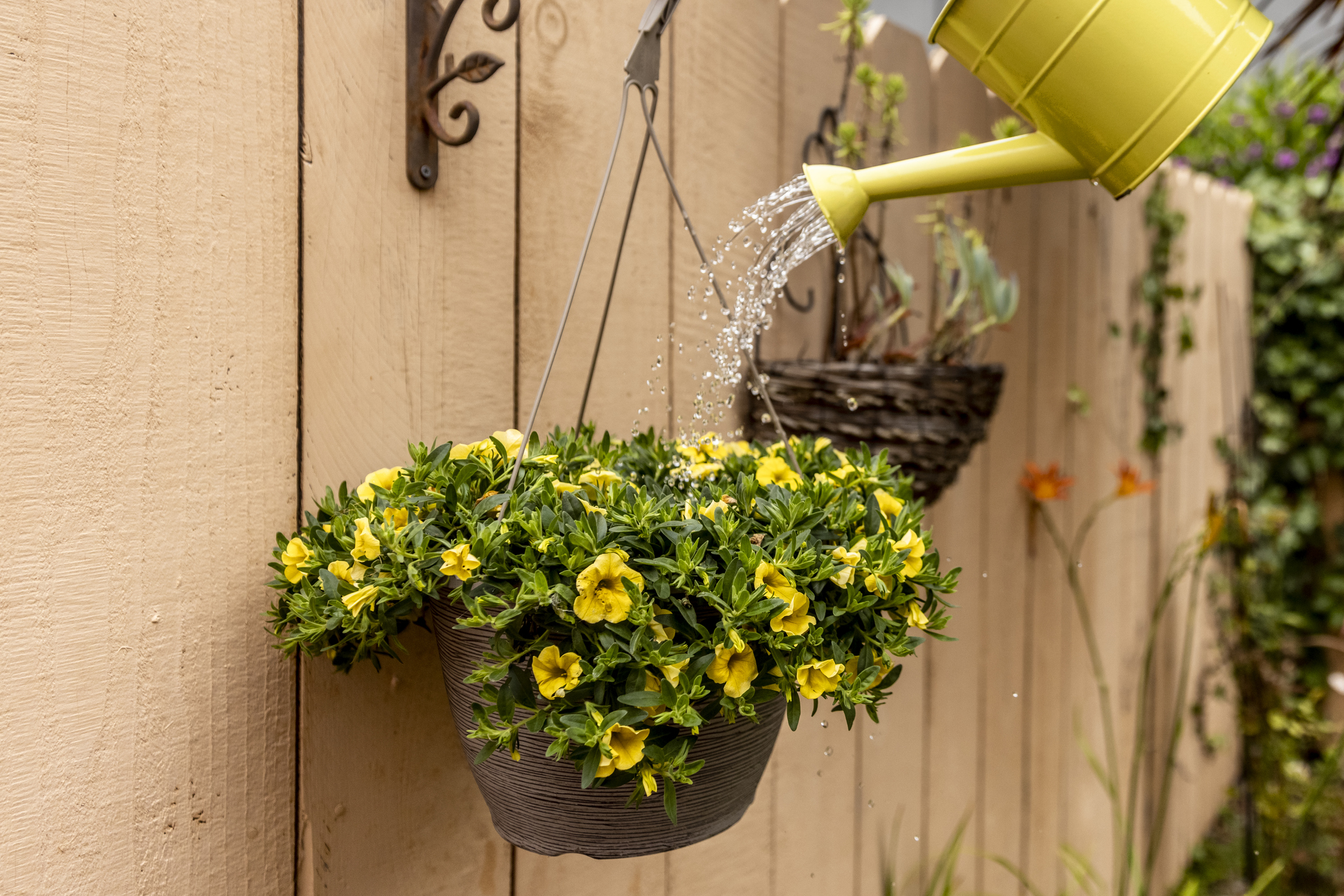 4. Let There Be Light - Garden Lights!
Not only will garden lighting add atmosphere to your garden, it will also extend the time you'll be able to use it.
Sitting in a garden filled with twinkling lights is great on a warm summer night, but it's also a wonderful place to be on those dark winter nights when you're wrapped up warm with a hot drink to hand.
When it comes to garden lights, there are loads of options. You could install some colour changing LED lights to illuminate your paths and patio with the help of an electrician, or go for the DIY (and cheaper) option and add some pretty solar powered torches and fairy lights. The best part is, no garden is too small for a bit of twinkle.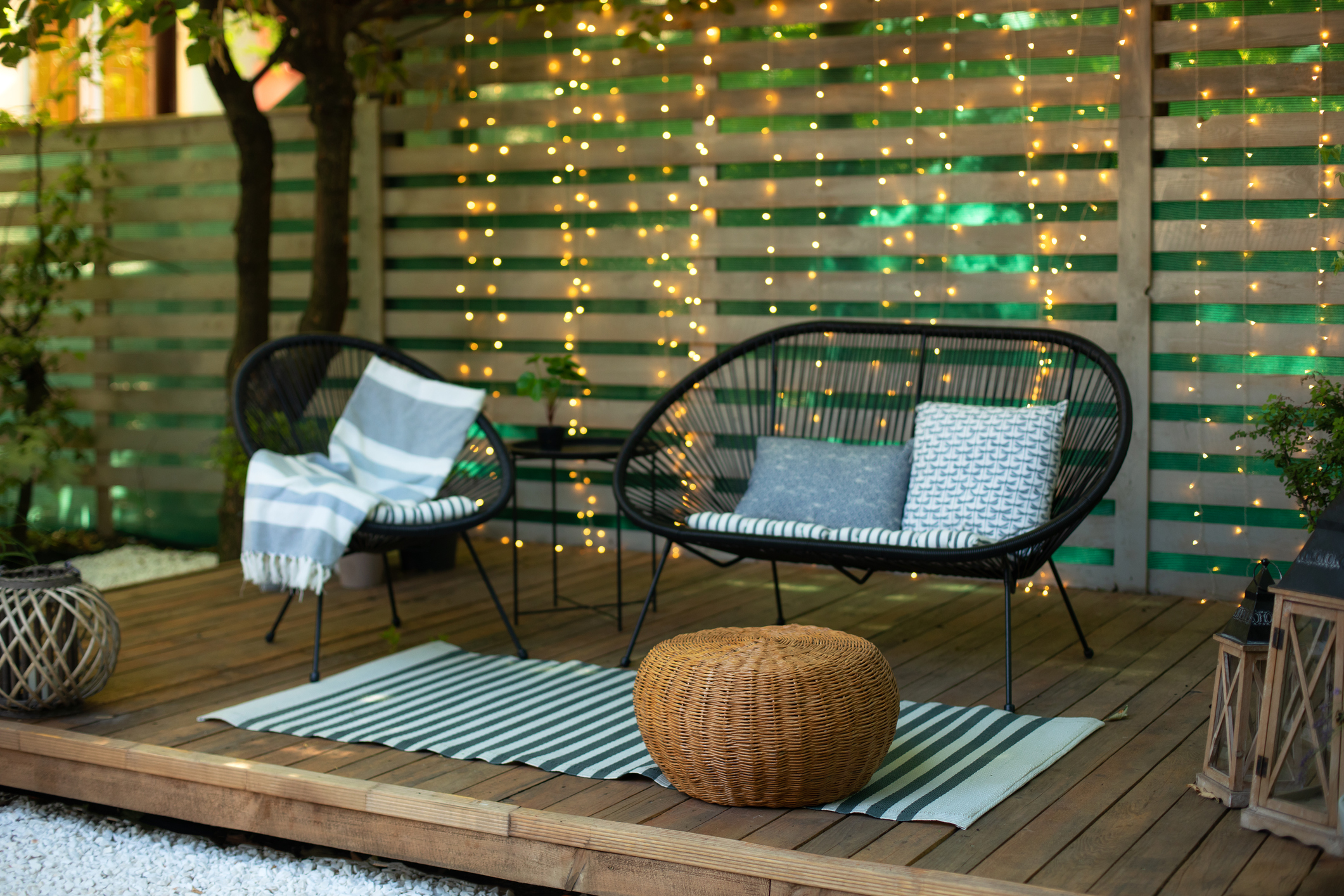 5. Don't Forget the Scent
Planting fragranced plants next to paths is a perfect way to add another dimension to your garden.
Think about things like rosemary, thyme, and lilies for summer, and honeysuckle, viburnum, and witch hazel for winter.
And, if you're looking for front garden ideas, adding a big pot of lavender next to your front door is ideal for creating a beautifully scented welcome home.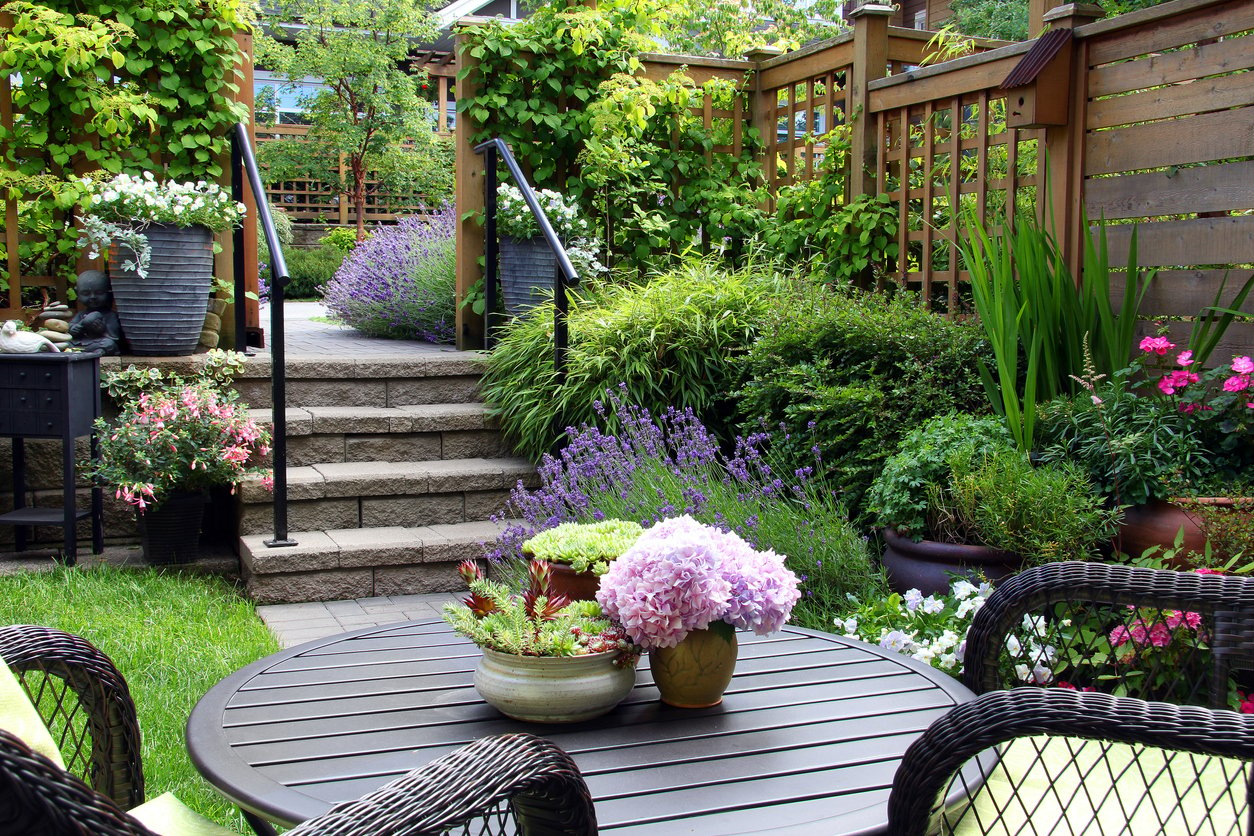 6. Install a Water Feature
You can make your garden even more tranquil with the addition of some water.
If you've got the space, you could go for a wildlife pond in a less manicured corner of the garden. Just leave a bit of long grass surrounding it, add a few shrubs to give a bit of shade. Then just wait for some insects or amphibians to move in.
Water features can work well in small gardens too. Water lilies can flourish in even small containers, or you could add a bird bath to encourage even more wildlife to your garden.
7. Go for Fauxliage
If weeding and watering is not your thing, opting for faux topiary, grasses, and flowers could be just what you need.
Great for adding colour and interest in the garden all year round, artificial plants are now more realistic than ever before and will bloom whatever the British weather throws at us.
Blooming Artificial has got some great options.
8. Re-use Indoor Storage Solutions
One of the cheapest garden furniture hacks, an old set of shelves is just right for creating an on-budget vertical planter or potting bench.
Make sure you weatherproof your indoor furniture before putting it in the garden, and it should last well throughout both summer and winter.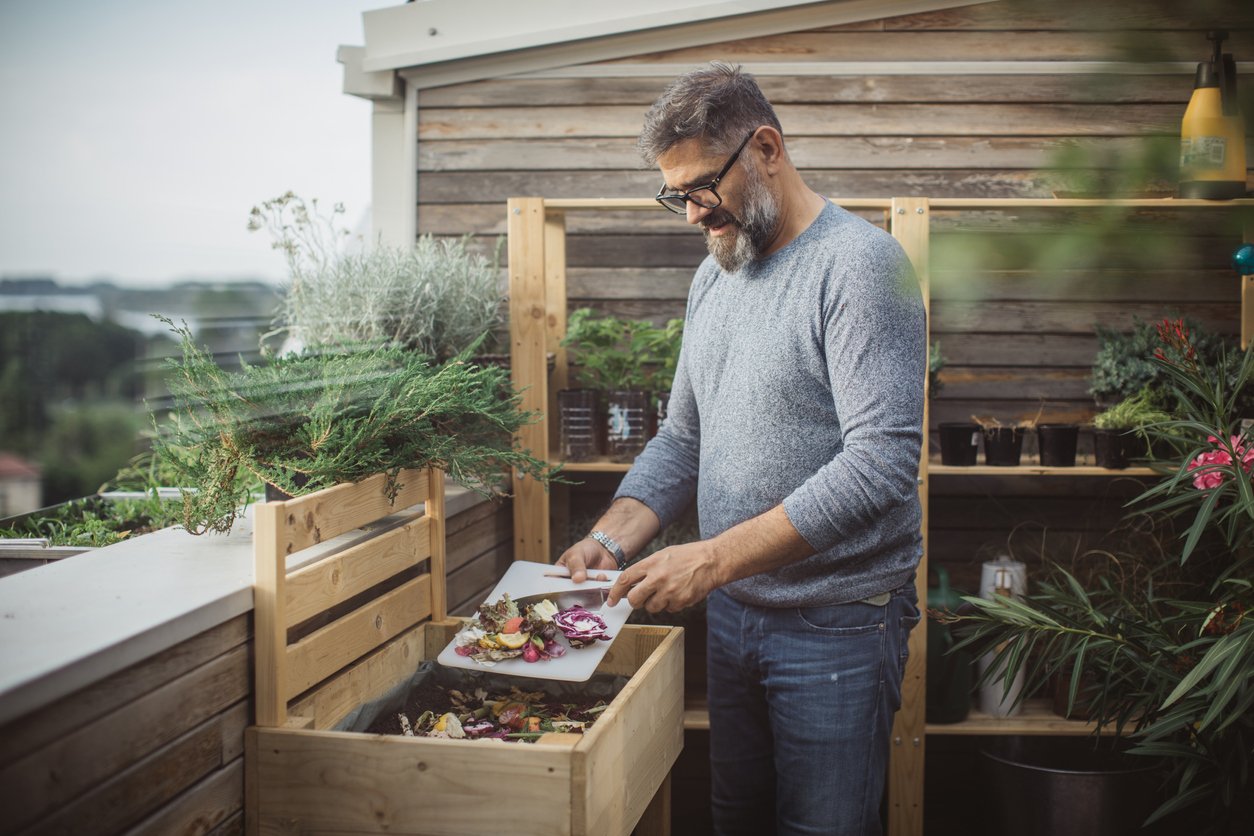 We hope you've found some inspiration for your garden here and if you want to sell any old furniture or garden accessories, get a free instant quote to find out exactly how much shipping will cost!