If you regularly ship small parcels, then it makes sense to expect small prices!
At Parcel2Go, our small parcel delivery services make your business shipping quick, efficient, and cost effective no matter the small parcel size.
Most of our couriers can deliver your small parcels but here's the services we recommend:
Let's look at a few services in more detail to see which service is best for your small business:
Evri Drop-off
One of the UK's most popular courier services, Evri Drop-off handles over 260 million parcels a year. The courier is perfect for small businesses and those selling on online marketplaces, such as eBay and Amazon.
Your small parcel size must match the following dimensions:
Length up to 1.2m
Width up to 2.25m
Weight up to 15kg
How does it work?
Just drop your parcel off at your local Evri ParcelShop drop-off location. You can find your nearest one here.
Once the courier has collected your parcel, they will deliver it within 2-5 working days.
With this service, you can ship internationally too! Drop your parcel at your local ParcelShop and your courier will deliver your small parcel within 3-7 days throughout most of Europe.
Things we like
Evri Parcelshop starts from £2.29 exc VAT
No more waiting in for a courier to collect your parcels – drop them off at a time that's convenient for you
The service is fully tracked, and you can choose to update your customers with SMS alerts and signatures on delivery
Perfect for
Businesses who send high volumes of small parcels and want a reliable courier service at a great price
Senders who despatch lots of low value products and need to keep delivery costs down
Retailers sending small but heavy items who can benefit from a lower price point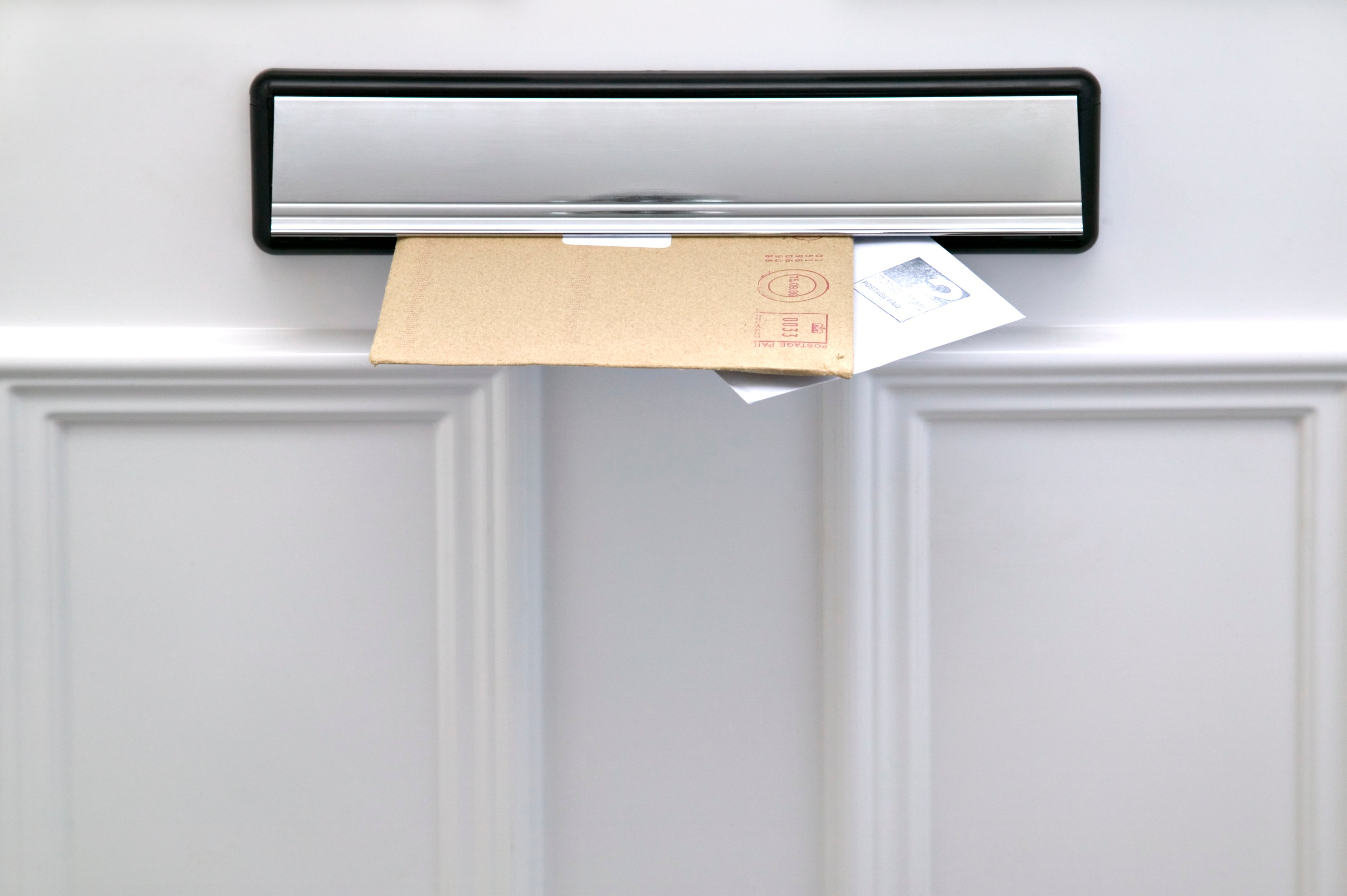 Evri Postable
If you want to make your small parcel postage as easy as possible, Evri Postable could be your answer.
Designed for letter-box friendly small parcels, you can send a range of items up to a maximum of 1kg.
Your small parcel size must match the following dimensions:
Maximum length: 35cm
Maximum width: 23cm
Maximum depth: 2.5cm (1cm minimum)
What can you send in the small parcels?
Clothes
Books
Toys
Small accessories
Things we like
Evri Postable starts from £2.15 exc VAT
It's the perfect small parcel size to fit through a letter box
The service is secure, reliable, and fully trackable
Perfect for
Perfect for those sending one-off items, or if you're just getting started with your small parcel delivery and you want to test the waters.
Great for online start-ups, Evri Postable is quick, efficient, and allows you to drop off your parcels at a time that suits you. You'll get great customer feedback too as all your deliveries will fit through their letterbox.
Ideal for those who deal with a high volume of small parcel postage – the reliability of the service will give you peace of mind when you're selling large quantities and sending small parcels in bulk.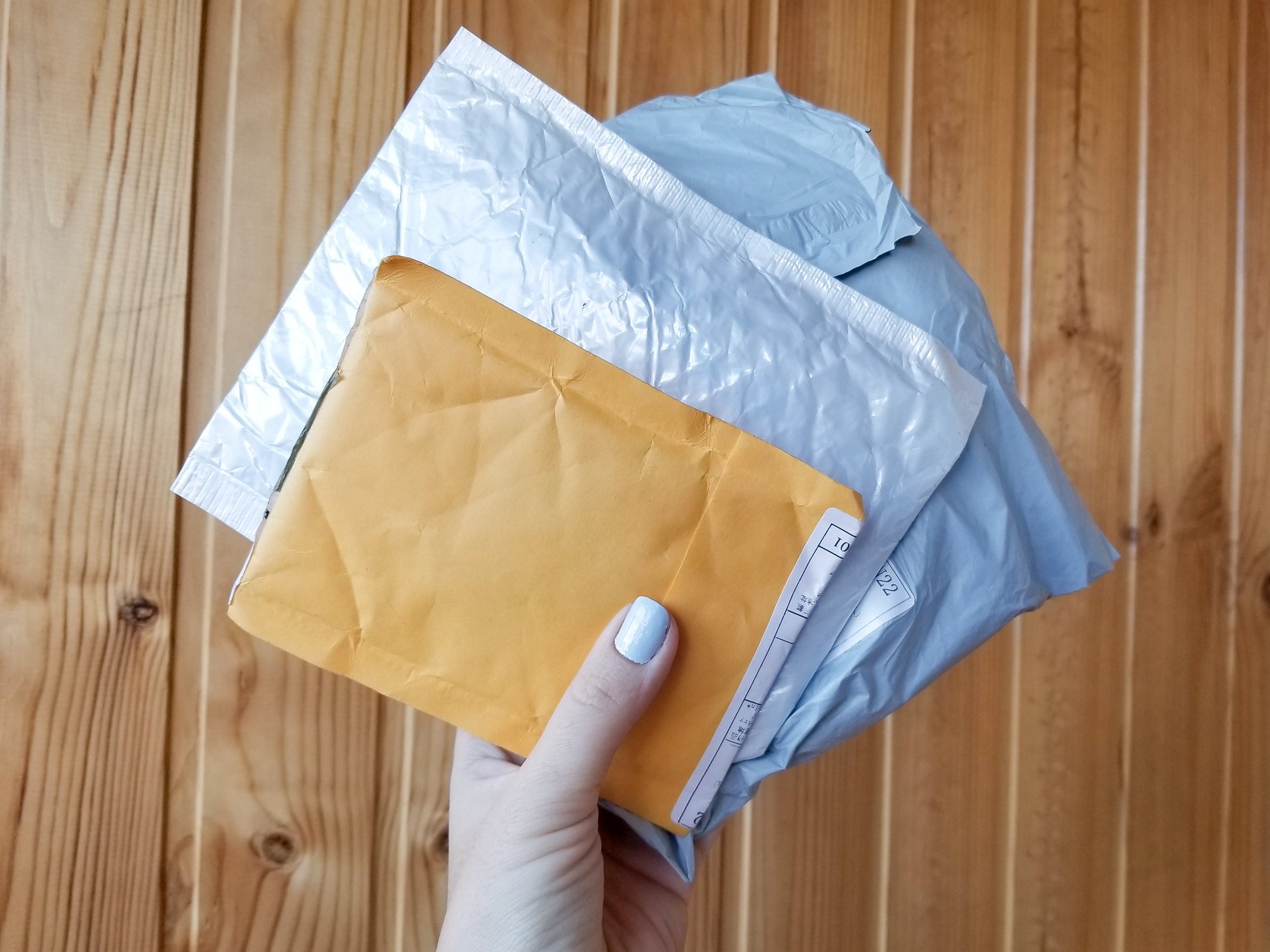 Send small parcels in bulk with Whistl
If you're sending lots of small parcels such as gift cards, poly mailer bags, or envelopes, you can save yourself time and money by using our letters and small parcel delivery service.
With Letters and Small Parcels by Whistl, you just consolidate all your parcels or letters into one box instead of attaching postage individually. The letters and small parcels will then be sorted by Whistl and delivered by the postman.
How does it work?
Just book your delivery of letters or small parcels online with us
Address each of your small parcels and pack them into a box with your label attached, then arrange for it to be collected or dropped off
Whistl will sort your small parcels, and your postman will deliver them
What's the small parcel size according to Whistl?
The maximum size for a small parcel with Letters and Small Parcels by Whistl is:
370mm x 260mm x 155mm
Small parcels up to 1kg start at £2.87
Small parcel between 1-2kg start at £3.40
Things we like
You can save up to 35% on the cost of second-class stamps. The cost of sending a small parcel up to 1kg starts at just £2.87
You don't need to sort the letters or small items in the box, just clearly mark each with the delivery address and accurately declare the number of letters, large letters, and small parcels in each box when you book your delivery
You can use drop off or collection with this service
Perfect for
Those who want a really efficient small parcel delivery service whilst keeping costs down
Businesses using Royal Mail and who want to make savings on their small parcel postage
Online retailers sending high volumes of small parcels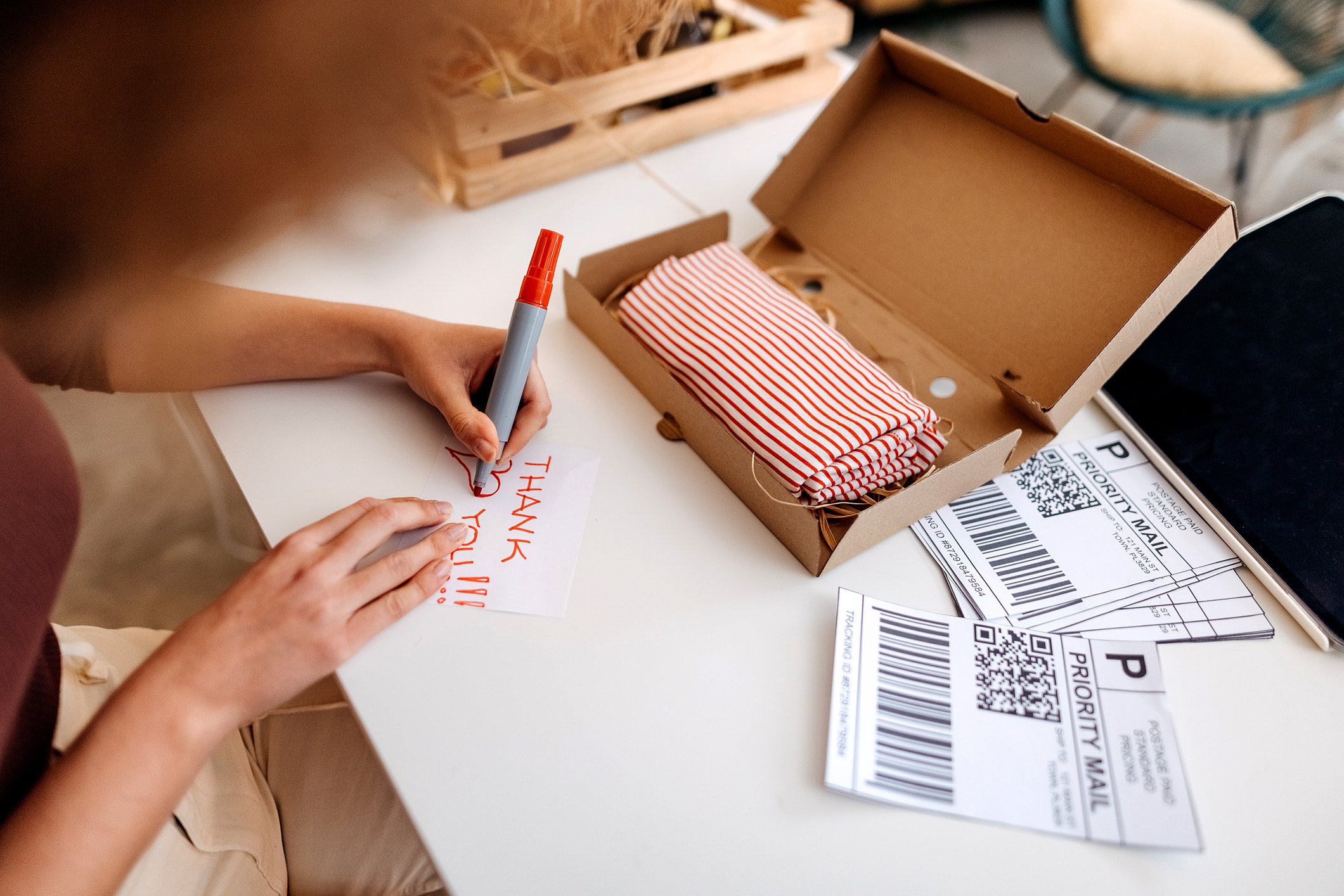 Yodel Direct
With over 10,000 drop-off sites around the UK and affordable prices, Yodel Direct is a convenient choice for small businesses. The drop-off points are open 7 days a week until late, making your small parcel postage easier than ever.
Your small parcel size must match the following dimensions:
Length: 65cm
Width: 50cm
Height: 50cm
Length + Girth: 165cm
Weight: 10kg
How does it work?
Drop your parcel off at one of Yodel's drop-off points. You can find your closest one here.
You can choose from Yodel Direct Economy services which are delivered in 3 working days or a Yodel Direct service which is delivered in 2-3 working days after dropping off your parcel.
Things we like
Yodel Direct Economy starts from £2.19 exc VAT
You can drop off your parcels 7 days a week and until late at the Yodel drop-off points, which makes it very convenient
Small parcel delivery is made between 8am and 6pm
Perfect for
Those selling on online marketplaces who want reliable deliveries at cheap prices
Start-up businesses who are fitting in their business admin around other commitments
High volume retailers who like to send a lot of parcels at one time
Sending small parcels in bulk?
If you send lots of small parcels, Parcel2Go has the tools to make your life easier.
Smart Send
Designed for businesses, Smart Send puts you in control of your bulk shipping, allowing you to tweak your courier preferences for every item you send as well as integrating with online marketplaces. So no matter how many sales channels you have, you can manage your business parcel delivery all from one place!
Smart Send makes it easy to automate and streamline your shipping – and it's free for all our customers.
PrePay
Saving you time by speeding up your bookings, PrePay allows you to add funds to your account before you book. Not only will you save time, you'll also get an additional 2% for free when you top up by £100 or more.
Booking will be easier and quicker without having to add card details at checkout – perfect if you're sending lots of small parcels. And you can also keep your funds automatically topped up with Auto PrePay.
You can also use PrePay to pay for any orders you import into your Smart Send tool.
And if you're not sure if your parcels are small parcel size, our Volume Calculator can help you work out how much your parcel weighs based on its measurements! If you're not sure which service to choose, compare all of our couriers in one place when you get a quote.