Loads more options...
About Parcel2Go.com
Parcel Delivery Tools
Choose Your Country
UPS Standard®
Price From:
£8.55 exc VAT

Serviced by UPS, parcel delivery within 1-2 working days throughout most of UK's mainland. Collection and Delivery are not guaranteed.
Collections are between 9am – 5.30pm.
Same day collection available until noon (Monday to Friday).


Buy This Service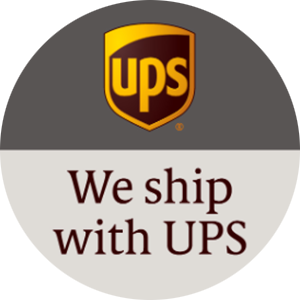 UPS are one of the most instantly recognisable parcel couriers with their brown vans and uniforms, as well as this they are one of the leading parcel couriers in the world with distribution centres throughout the world making them a premier choice.
The Parcel2Go UK Express service; has the benefits of using the established and reputable parcel delivery network through UPS, but also has attractive pricing which makes the service a viable option for both business users as well as individuals.
Sending a parcel with UPS
provides you with access to same day collection, as well as many service features you would expect from a high-quality parcel courier such as detailed tracking and additional insurance available for high-cost items.
Collections can be made between 9:00am and 5:30pm and the parcel can be at its destination as early as the very next working day (depending on time of order) making UPS Standard one of the most cost effective services we offer at Parcel2Go.
Collections are made by UPS between 09.00 and 17.30 each working day and if orders are placed before noon then the collection can happen on the same day. The typical time frame for most deliveries is one working day, so the delivery process is quick and efficient enough for important business deliveries, and using such a reputable carrier as UPS, you know your parcel will be handled with care.


Great value service for business or residential addresses
Compensation cover available up to £2,500


A maximum of 30 parcels per order
70kg maximum parcel weight
2.7m maximum parcel length
Maximum parcel size of 300cm in length and girth combined
Great service and communication
---
Just a note to say thank you---when the delivery services were getting a bad press our parcel turned up in the middle of france exactly as promised ----well done Parcel 2 go and UPS. my family were delighted .
---
Excellent service. Loved local drop off. Price was about half of what post office quoted. The parcel was dropped off Saturday afternoon and arrived at its destination Wednesday morning. I would recommend this service to anyone looking for competitive parcel delivery. Thank you
---