Loads more options...
About Parcel2Go.com
Parcel Delivery Tools
Choose Your Country
Parcelforce Worldwide Express 48
Price From:
£9.10 exc VAT
Parcel delivery within 2 working days throughout the most of UK's mainland. Day-definite collections are not guaranteed but currently enjoy a high success rate.
Parcelforce 48 collections are made between 9am – 5.30pm.


Buy This Service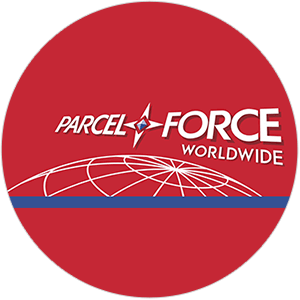 Parcelforce are one of the most frequently used parcel couriers in the UK. With their involvement in the Royal Mail group, thousands of people arrange parcel deliveries as well as business post and other services via Parcelforce every day making them a popular choice when it comes to sending a parcel securely.
When you
book a Parcelforce courier service
through Parcel2Go, you get that reputable service at a fraction of the cost. A Parcelforce 48 hour delivery is a more affordable alternative to the company's UK 24 service, with most deliveries completed within 1-3 working days.
Collections for delivery can be arranged between 9:00 am and 5:30 pm with collections made at either your home or place of business for added convenience.
Ordering this service via Parcel2Go is simple with all forms and information entered online, once your order has gone through all you have to do is wait for the courier to arrive for the parcel and carry it on to its destination.
The cost for the Parcelforce 48 service makes it the perfect choice for important business deliveries as well as home business or individual parcel delivery needs.
Great value residential collection to residential delivery


Compensation cover available up to £2500
25kg maximum parcel weight
135cm maximum parcel length
5 cubic feet maximum parcel size
2.8m maximum length & girth
Noble
Efficiency at competitive prices
Very fairly priced with numerous delivery options. My parcel was collected early in the 'time range' leaving me free to get on with the rest of my day. Can't comment on delivery though no news is good news in this case. Would definitely use parcel2go as they managed to access Parcelforce at a price
...
Parcelforce didn't offer!
[More]
---
Long
Customer Service at it's best
The 'Live Chat' service was excellent, especially in the hands of Lauren W who provided a professional and patient service whilst completing my order. I certainly would recommend this company to others and use them again. Customer service excellence.
---
Excellent service. The package was collected as arranged and delivered to quite a remote address in France within a couple of days - all at a very reasonable price.
---