Loads more options...
About Parcel2Go.com
Parcel Delivery Tools
Choose Your Country
FX World Express
Price From:
£24.47 exc VAT
FedEx Express delivery provides customers across the world with transport and business services and has committed itself and its 275,000 employees and contractors to strive to maintain the highest possible ethical, safety and professional standards.
2-3 working day express delivery throughout worldwide destinations (Please note that some destinations produce slightly longer transit times).
This service quotes based on size, weight and destination of parcels.
Collection and Delivery are not guaranteed but currently enjoy a very high success rate.
Collections are between 9am – 5.30pm
This service is delivered by FedEx Express.

Please be aware that customs charges may be applicable on the FedEx service when your parcel is being delivered to a country outside of Europe. These charges will need to be paid before your parcel can be cleared for delivery. Failure to do so will delay the delivery of your parcel, and in some cases will lead to the abandonment of your parcel.


Buy This Service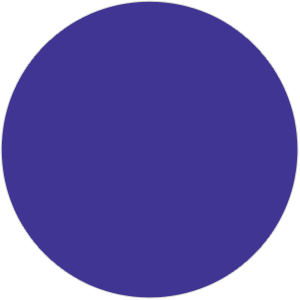 Sending a parcel to Europe or the USA couldn't be easier with our dedicated FX World Express service provided by world renowned courier FedEx. So whatever you need to send, so long as it doesn't exceed 185cm in length, use our FX World Express service and it'll be there before you know it. We will aim to deliver your parcel within three working days making this is the perfect express service for those who are looking to send something urgently.

Your parcel will be collected by a courier between 9.00am and 5:30pm on your specified date and the cost of delivery is based on the volume of your parcel. We offer a free parcel volume calculator so there is no complicated maths involved, simply measure your parcel and type them into the calculator for an accurate parcel volume.


Great value speedy delivery for lightweight or heavy items


Compensation cover available up to £2500
Maximum parcel length of 185cm
Commercial invoices needed for non-EU destinations (available during order).
4 master labels required for non-EU destinations (available during order).
Parcels are subject to 'volumetric weight calculations'. Please use the international weight calculator to determine the volume to weight ratio of your parcel.
Please be sure to use the highest of the actual or volumetric weight of your parcel, when choosing the selecting service.
McKenzie
Fantastic Service
Great, fast service at a very good price. Would highly recommend to use for international parcel delivery. Website was easy to navigate, complete the order and pay. Pick up was the next day and Fedex driver ensured all documents were in order quickly and off it went. Parcel arrived intact to the UA
...
E, and sooner than I had expected. Really great service and would definitely use it again.
[More]
---
hood
Xmas delivery to New Zealand
After searching the internet for delivery options I came across Parcel2Go and was pleasantly surprised at the cost and ease of use of the site. Booked online at a date convenient to me, downloaded the appropriate paperwork which was simplicity in itself. Filled in said paperwork, the collection man
...
duly arrived on said date, they then contacted the recipient the following day with a tracking number, fantastic. I shall use again in the future as it is so easy. Many thanks.
[More]
---
Very pleased, excellent service, door to door in 3 days. Had query with changing recipients name but dealt with very efficiently through Live chat. Will definitely use in the future
---