Loads more options...
About Parcel2Go.com
Parcel Delivery Tools
Choose Your Country
FX World Economy
Price From:
£19.07 exc VAT
3-5 working day economy delivery throughout worldwide destinations (Please note that some destinations produce slightly longer transit times). This service quotes based on size, weight and destination of parcels.

Collections are between 9am – 5.30pm.
Collection and Delivery are not guaranteed but currently enjoy a very high success rate
This service is delivered by FedEx Express.

Please be aware that customs charges may be applicable on the FedEx service when your parcel is being delivered to a country outside of Europe. These charges will need to be paid before your parcel can be cleared for delivery. Failure to do so will delay the delivery of your parcel, and in some cases will lead to the abandonment of your parcel.


Buy This Service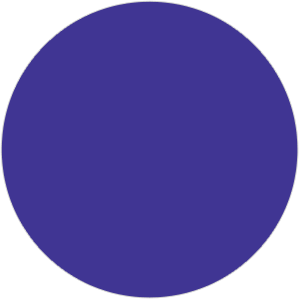 By opting to send a consignment through the World Economy service you are choosing to entrust your package to a reputable carrier with years of experience shipping to destinations across the world.
Our range of services with FedEx Express
are designed to provide great value, speedy delivery service to addresses all over the world, World Economy service has it all. Packages are usually delivered in one to five working days, although some destinations do attract slightly longer delivery times. This is a fantastic option for people looking for great value world delivery, whether their parcels are heading to Greece or China.
Rates are based on size, weight and destination and collections are made between 9am and 5.30pm.
A number of restrictions apply to parcels sent through the World Service. Parcels must not be longer than 185cm and consignments heading for destinations outside of the European Union must come with four master labels as well as commercial invoices - these are available from the Parcel2Go website during the order process.
If World Economy service does not suit your needs then consider the World Express service which offers delivery within one to three working days.
Great value speedy delivery for lightweight or heavy items


Compensation cover available up to £2500
Maximum parcel length of 185cm
Commercial invoices needed for non-EU destinations (available during order).
4 master labels required for non-EU destinations (available during order).
Parcels are subject to 'volumetric weight calculations'. Please use the international weight calculator to determine the volume to weight ratio of your parcel. Please be sure to use the highest of the actual or volumetric weight of your parcel, when choosing the selecting service.
Johnson
1st time but not the last
This was very easy to do on line value for money and the parcel got to America from england in record time,I will be using you again thank you
---
Exception service from the UK to rural NZ in less than 5 days, fragile packages, arrived in great condition. Couldn't be happier. Thanks, we will use you again
---
The price was good and the service was fantastic, i have used this company many times to send stuff to Sweden and there has never been a problem and its always been quick to arrive
---